Netflix's original romantic drama anthology series 'Feels Like Ishq' is quite a fuzzy and gooey feel-good affair. The series comprises half-hour-long standalone shorts revolving around the themes of adolescent love and epiphany. In the third episode of the series, titled 'Star Host,' director Anand Tiwari weaves a touching tale of a brief liaison between two strangers, Tara and Aditya.
Simran Jehani and Rohit Saraf slay in their roles, and we get a poignant tale that reaffirms the redeeming qualities of a life lived with an open mind. A rich kid gives his house on rent and along comes a pretty stranger. Like the best of the short films, the story presents a slice of life episode while leaving a lasting tune in the viewers' minds. You may be wondering how the unlikely romance pans out in the end. In that case, consider us your ally. SPOILERS AHEAD.
Feels Like Ishq: Star Host Recap
When his affluent parents are out on their n-th vacation in the Himalayas, Aditya chooses to rent his Bandarwadi house on a BnB platform to get some money for his long-planned tour to the Northern Lights. A pair books a stay at his pompously named 'Le Chateau Tranquille.' Guided by a tutorial video on being a star host, Aditya takes care of everything, from changing bed sheets to preparing drinks for the oncoming travelers. He also goes out to buy strawberries and flowers for his guests, and on the way, almost has an accident with a woman.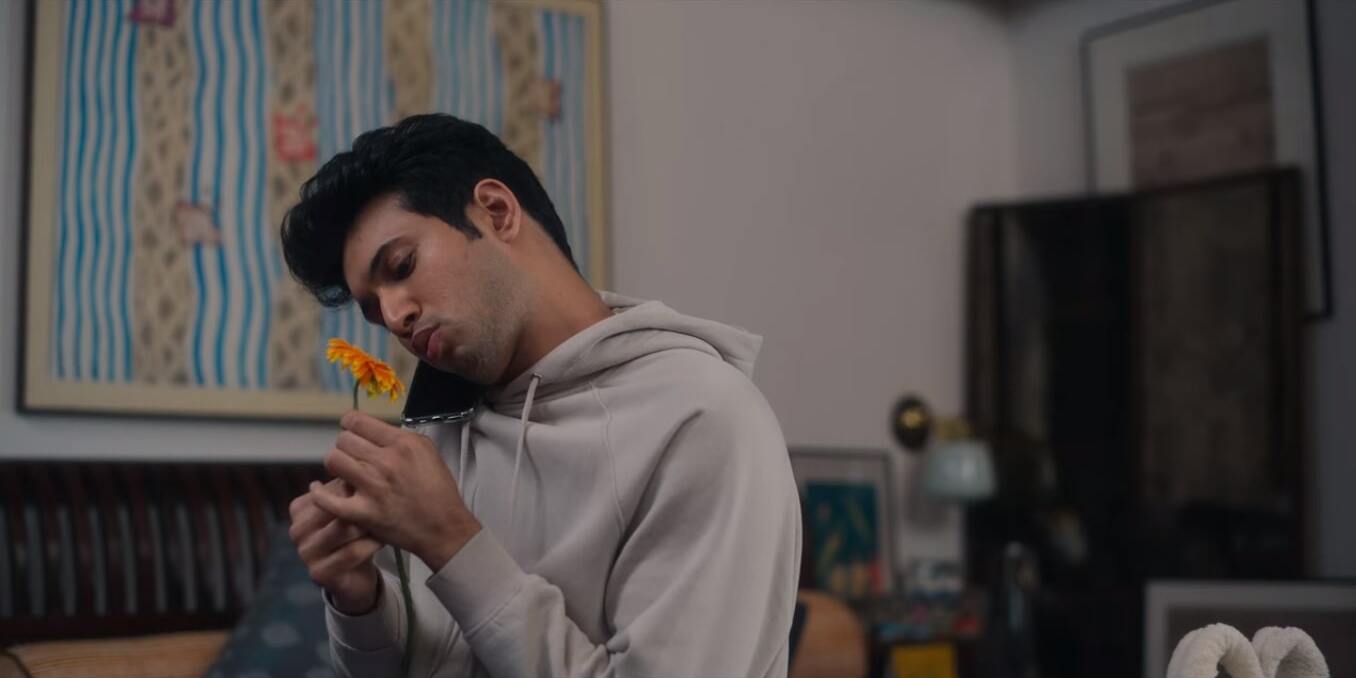 They get off on the wrong foot, as the woman is allergic to flowers, and Aditya thinks that the woman was taking selfies in the middle of the road. But the woman, as it happens, is only lost. Aditya is not of much help, and the woman is on her own. Things get a whole lot interesting when Aditya finds out that the woman, Tara, is one of his awaited guests. Tara booked a holiday with her ex-boyfriend, Akshay, but chose to come on a solo trip after a nasty fight with him.
Tara storms out from the sight of Aditya but is forced to come back for the lack of a better option. Aditya shows Tara her room and gets a call from Akshay shortly after. Akshay directs Aditya to take good care of his girlfriend, promising to throw in a few extra bucks and a 5-star review. Tara is hungry, and Aditya cannot cook anything but Maggi. He is a Maggi connoisseur, it seems. Only, Tara does not dig Maggi so much, and they venture out to Shernaz's cozy eatery for a sumptuous meal. While speaking to Shernaz, Tara divulges how her ex-boyfriend cheated on her with his ex.
Shernaz, however, manages to instill an uplifting spirit in Tara with the easy metaphor of an eggplant. Tara plans to go back to Mumbai first thing the next morning, but in the morning, Tara finds herself admiring the picturesque beauty of the serene valley. Tara chooses to stay, and Aditya is happy to get his 'Northern Lights' fund topped up. Tara partially overcomes her fear of insects and water. Chemistry begins to brew between the guest and the host, but propriety keeps them apart. However, when Tara gets to know that Akshay is funding her entire trip, a couple-like fight erupts between her and Aditya.
Feels Like Ishq: Star Host Ending: Does Tara Find Her Inner Voice?
Wise and elegant restaurant owner Shernaz urges Tara to get immersed in life because life is probably too short to pass judgments and live in bad faith. As Tara likes the eggplant dish while not being a fan of eggplant, Shernaz asks her to give life a chance and not fear the uncertain. In the toxic relationship of Tara, she is made to feel helpless and thus always striving to prove herself. Her (ex) boyfriend treats her like a toddler, which leads to Tara doubting herself.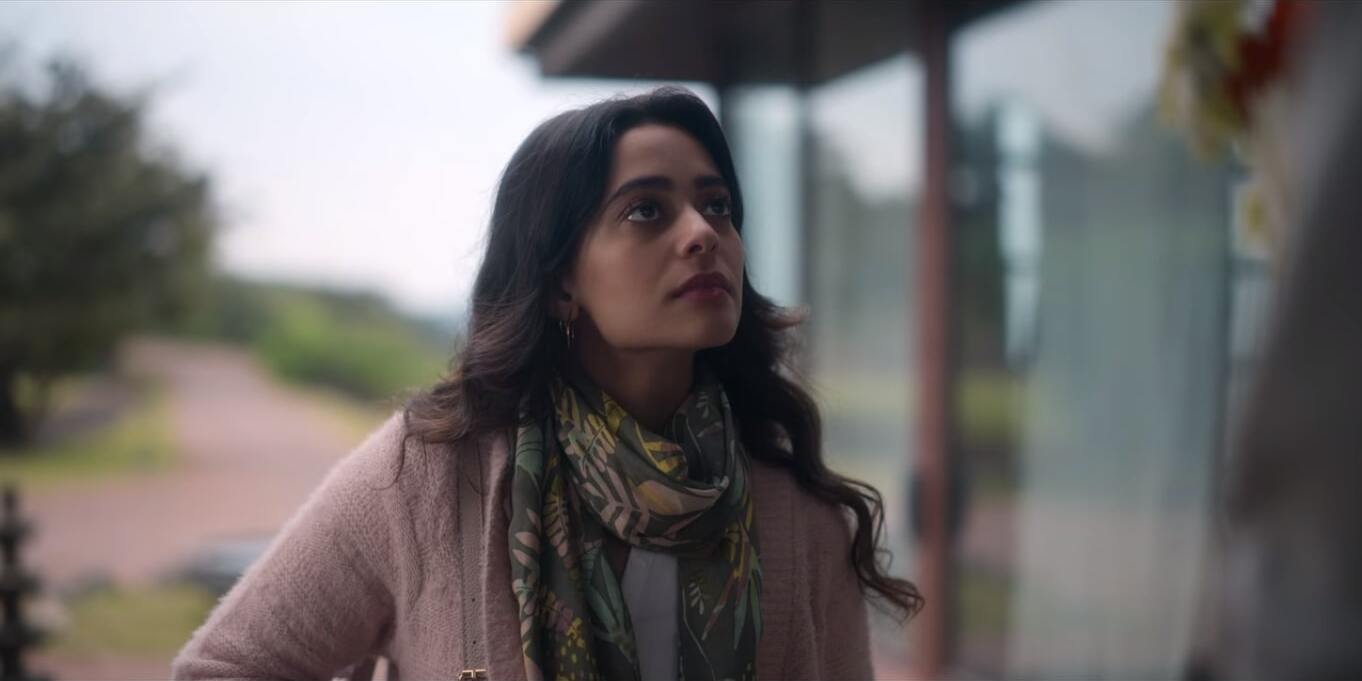 But in the end, Tara takes the suggestion of Shernaz in her stride, letting go of her inhibitions to embrace life with all its adventurous excitement. During the fight with Aditya, Tara becomes spontaneous enough to take the first leap and kiss Aditya. Aditya does not take her money, but Tara gives a wholesome review to attract other travelers. In the end, therefore, Tara's first solo trip brings out her dormant adventurous self, and she finds her inner voice.
Are Tara And Aditya In Love?
Love is quite a lofty word, and some people spend their entire lives trying to find a pinch of love. We are no romantic counsel, but we can confirm that the happenstance acquaintances that bring people closer to themselves mean a lot. While years of misguided relationships can drag one down to the gutter, a few days of heart-warming encounters can be profoundly impactful — thus is the irony of life. Tara and Aditya make quite the mushy, awkward couple that we all love.
But do they fall in love with each other? In the end, Tara kisses Aditya, and, certainly, the course of her stay in the sleepy hamlet of Bandarwadi has made her develop feelings for him. They later venture out to see the fireflies, and the audiences feel their butterflies blooming too. It seems that Tara is in love with Aditya, and Aditya reciprocates the feelings. Maybe they would not meet in life after this brief encounter, but the short vacation of 'Le Chateau Tranquille' will forever linger in their minds.
Read More: Feels Like Ishq: Save the Da(y)te Recap and Ending, Explained