'Feels Like Ishq' (which translates to 'Feels Like Love') is an Indian anthology series that tells unique and feel-good stories about love and its complications. Each story is a short film of its own that explores the various emotions one goes through while developing a romantic connection in the most unexpected of situations. The first episode, titled 'Save the Da(y)te,' is directed by Ruchir Arun and follows a bridesmaid and a wedding planner with different outlooks on love and marriage who must find the missing bride. If you are curious to find out how their search ends, we've got you covered! Here's everything you need to know about the ending of 'Feels Like Ishq: Save the Da(y)te.' SPOILERS AHEAD!
Feels Like Ishq: Save the Da(y)te Recap
In 'Save the Da(y)te,' Avani (Radhika Madan), a social media influencer, is attending the wedding of her best friends, Sunaina and Pranav. Sunaina begins to have cold feet and reconsiders getting married because she feels she won't be able to fulfill her dreams and aspirations in life after marriage. Avani reminds her that getting married to Pranav is also one of her dreams. Nonetheless, Sunaina runs away, leaving behind a note for Avani. Avani tries to keep the news a secret and find Sunaina at the same time.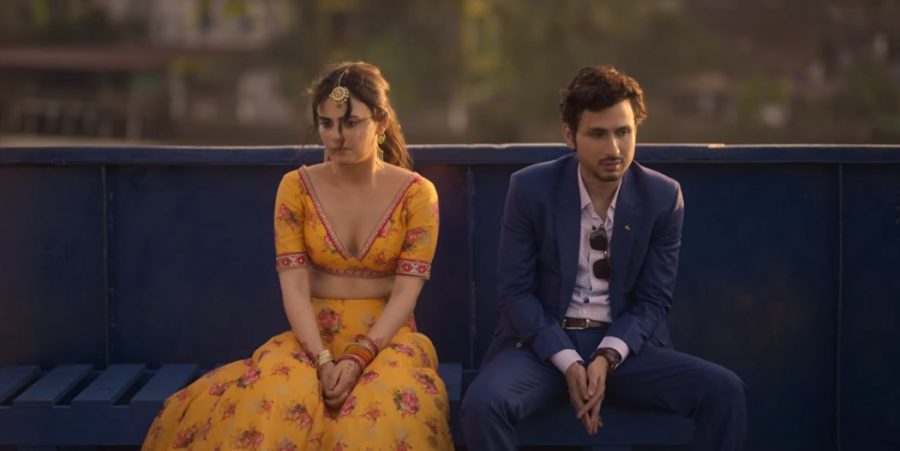 She tricks a man into helping her, who turns out to be the wedding planner, Jay (Amol Parashar). Upon learning of the situation, Jay is initially unwilling to help but eventually agrees. As Jay and Avani frantically search for the missing bride, they talk about their ideas of love and marriage. Jay feels Avani's ideas are impractical and fantastical, while Avani thinks Jay is pessimistic. Eventually, after failing to locate Sunaina, Jay convinces Avani to break the news to the groom, Pranav.
Feels Like Ishq: Save the Da(y)te Ending: Do Avani and Jay Find Sunaina?
After revealing the truth to Pranav, Avani's hacker/ stalker friend sends her Sunaina's location. She is on the beach, where Pranav had proposed to her. Avani and Jay drive to the spot and find Sunaina there. Sunaina is still overwhelmed with the whole marriage thing, and Avani tries to calm her down. Pranav arrives, and the two discuss the situation. Jay drives Avani, Sunaina, and Pranav back to the wedding.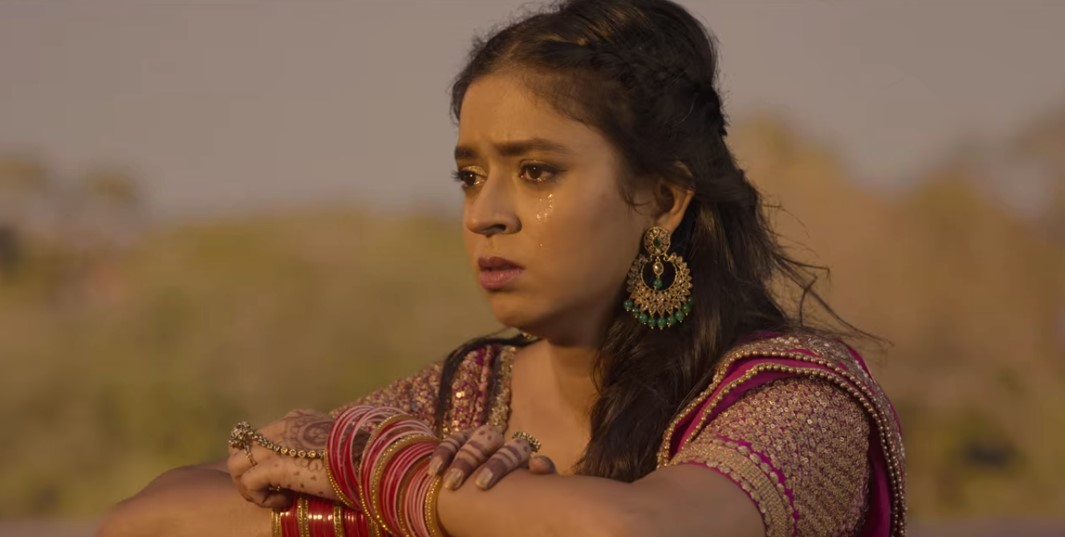 In the end, Avani and Jay do find Sunaina. The entire time Avani had been looking in all the wrong places. She searches for Sunaina at their usual hangout spots. However, Jay reminds her that Pranav, who Avani thinks is Sunaina's soulmate, might know where she is. While he does not know where Sunaina is, her location has an emotional connection to Pranav.
This proves that Avani's over-enthusiastic nature makes her blind, and she fails to recognize her friend's problem. Had Avani realized Sunaina's feelings, she would have been able to figure out that Sunaina must be at a place special to her and Pranav. Therefore, as Jay notes, Avani's first instinct should have been to inform Pranav.
Do Sunaina and Pranav Get Married?
Towards the end, Sunaina and Pranav are seen discussing their future at the beach. Pranav reassures Sunaina as long as she isn't giving up on their relationship, they will find a way to work things out. He also tells her that they do not have to get married if she doesn't want to. Avani calls the understanding between the couple true love while Jay notes that they are making a compromise. Pranav and Sunaina then talk privately. In the end, they return to the wedding venue and are seen dancing, but it is never revealed if they decide to get married.
Their return to the venue hints that they sorted out things and are indeed getting married. However, upon careful inspection of their problems, we get the idea that the two want different things in life. Sunaina wants to study in Japan and make a career, while Pranav's dream is to study law. This hints that the couple might take some time to figure out how they can be together and still achieve their dreams.
They must also face their parents and explain the situation to them for which they might have returned to the venue. Upon returning, they look excited and not tense, suggesting that they have decided to get married after all. Nonetheless, because Jay forgot to pick up the priest, the wedding is on hold anyway.
Do Avani and Jay Get Together?
Despite their different outlooks on love, relationships, and life in general, Avani and Jay definitely have chemistry. In the short span of time they spend together, the duo constantly bickers and annoys each other. It's not a classic meet-cute but a very unorthodox start of a romance. However, the episode ends before we can learn whether the two become a couple.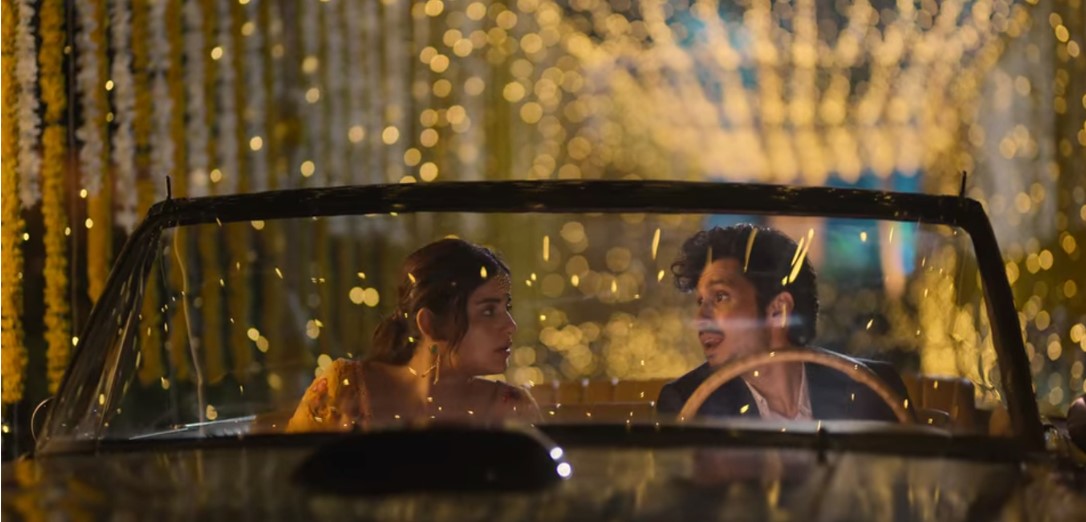 In the end, Avani tells Jay that she'll see him around. Jay realizes that he needs to pick up the priest, Avani hops back in the car, and they are seen driving around the city. It seems like the two have bailed on the wedding in favor of spending time together. Therefore, given their obvious attraction to each other, it is possible that they could end up in a relationship eventually. Whether their opposing personalities make them an ideal match or not is intentionally left open for interpretation.
Read More: Best Indian Shows on Netflix