If there's only one way we can ever describe Felipe Marquez, it would have to be as a liberal turned conservative with a tireless devotion to former President Donald Trump and his political views. That's because he was not just amongst those to have stormed the US Capitol on the fateful January 6, 2021, but had also stayed true to its cause despite soon facing extensive legal troubles. This much has actually even been evidenced in HBO's 'The Insurrectionist Next Door' documentary, wherein the once aspiring pornstar, former vegan, Florida native himself shares his experiences.
It turns out Felipe was on testosterone at the time — something he'd been medically advised to take owing to some hormonal troubles that had admittedly left him down and depressed for years. Though nothing offsets the fact he'd attended a "Stop the Steal" rally just before arriving in Washington for the main protest, during which he did follow the mob into the building without clearance. That's how his actions turned criminal, especially as he subsequently entered Senator Jeff Merkley's private "hideaway" office and later unabashedly yelled, "We only broke a couple of windows!"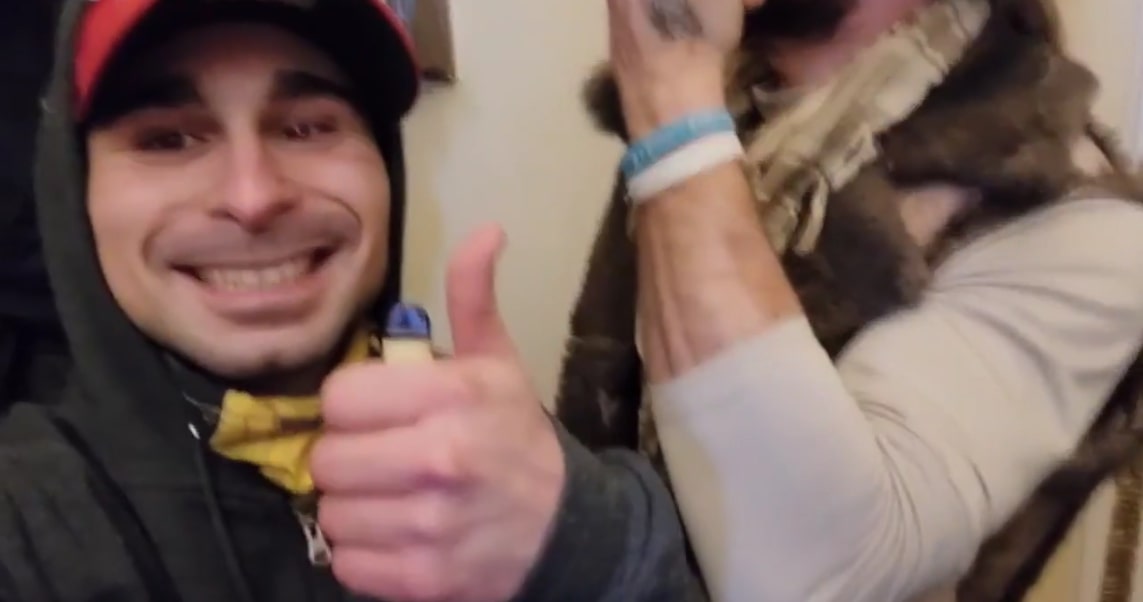 According to court records, then-25-year-old Felipe had documented almost all these aspects on Snapchat, which ultimately enabled the FBI to corroborate tips and arrest him a mere nine days later. He was then indicted on two different counts of disorderly conduct, two counts of entering and remaining in a restricted building or rooms, plus one count of clear obstruction of an official proceeding. Yet, in the end, on August 10, 2021, he pleaded guilty to only disorderly or disruptive conduct in a restricted building in exchange for all the other four charges against him to be completely dismissed.
Where is Felipe Marquez Now?
Since Felipe was sentenced on December 10, 2021, to a relatively lenient three months of house arrest, 18 months of probation, and $500 in restitution, it's evident he has total freedom again these days. However, instead of harping on the past or being politically driven at the moment, he's simply doing his best to move on in the hopes of providing as much stability as possible to his future wife/family. After all, settling down is one of his biggest aspirations, and even though it hasn't happened yet, it doesn't appear as if this Miami-Fort Lauderdale Area resident has given up in any way, shape, or form.
Nevertheless, from what we can tell, Felipe is currently just working hard to establish a name for himself in the world of cyber-security, all the while being an Aerospace Enthusiast plus an XRP Investor. As if that's not enough, this Help Desk Technician at Ellucian is also undertaking online courses whenever possible to expand his reach as well as knowledge in both residential and commercial areas. This includes a proper degree in Computer Science from Broward College and long-held certifications in Learning Relational Databases plus Learning MySQL Development from LinkedIn Learning.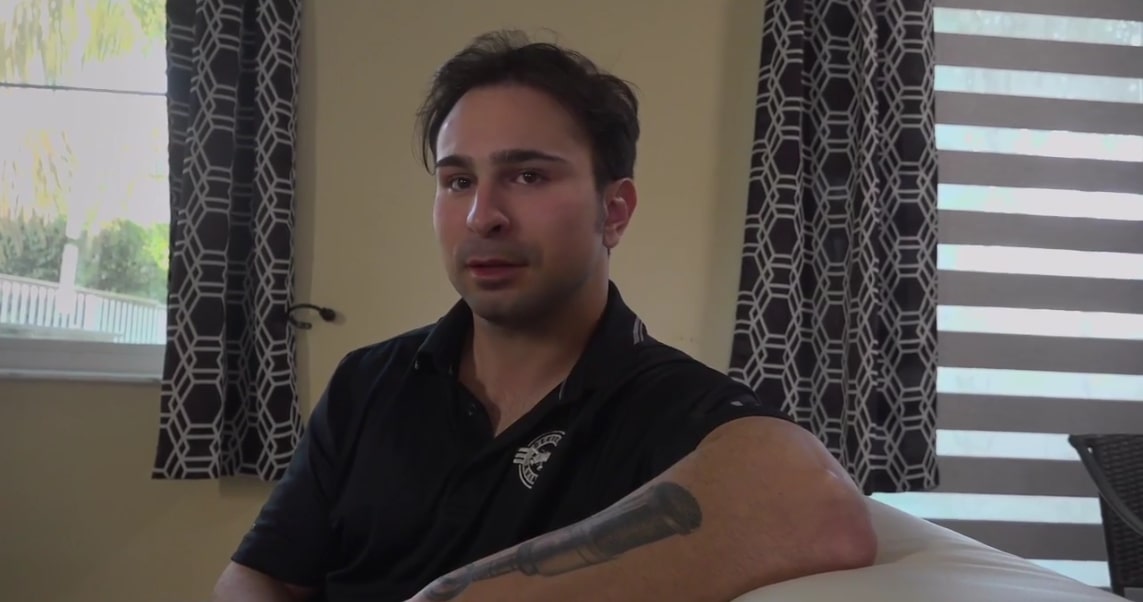 As for the reason Felipe had actually joined the January 6, 2021, riot in the first place, is that he'd largely only wanted to protest against the most recent election, "communism, and prostitution." He candidly also said in the HBO original production, "I got heartbroken by an ex, and I thought the left was destroying the family unit. I felt like she was a victim of human trafficking. I never paid her directly, but she was like, 'Can you get me an iPhone? Can you get me some jewelry? Can you get me some clothes? How about air pods? I thought she was just a regular woman who was going to have a family with me, and we'd watch conservative news together."
In other words, Felipe "fell in love with a woman. She betrayed me, and I felt it was the left's fault," so he stormed the Capitol building either as a form of revenge or to win her back or both. He added, "Nothing was working in my brain at that moment. As I'm walking over the broken glass to enter the building because people have already walked in, I'm thinking to myself. 'If I get in trouble, this is going to be like a Martin Luther King, Rosa Parks moment for me.' It is offensive… and I don't want to be offensive… I love black women, and I want to have my own interracial family."
Read More: Ronnie Sandlin: Where is the January 6th Rioter Now?