Do you like seafood? Is fish an important part of your diet? Do you indulge in fishing? If your answer to any of these questions starts with a yes, then you couldn't have been in a better place. In its repository, Netflix houses some great programs for its varied audiences. Do you like the sea and all the cuisine that it offers to the world? Here, you will find some of the best series that show you where exactly your food comes from. They will also be of massive help in case you want to learn something about fishing or simply want an education on sea life.
7. Puff: Wonders of the Reef (2021)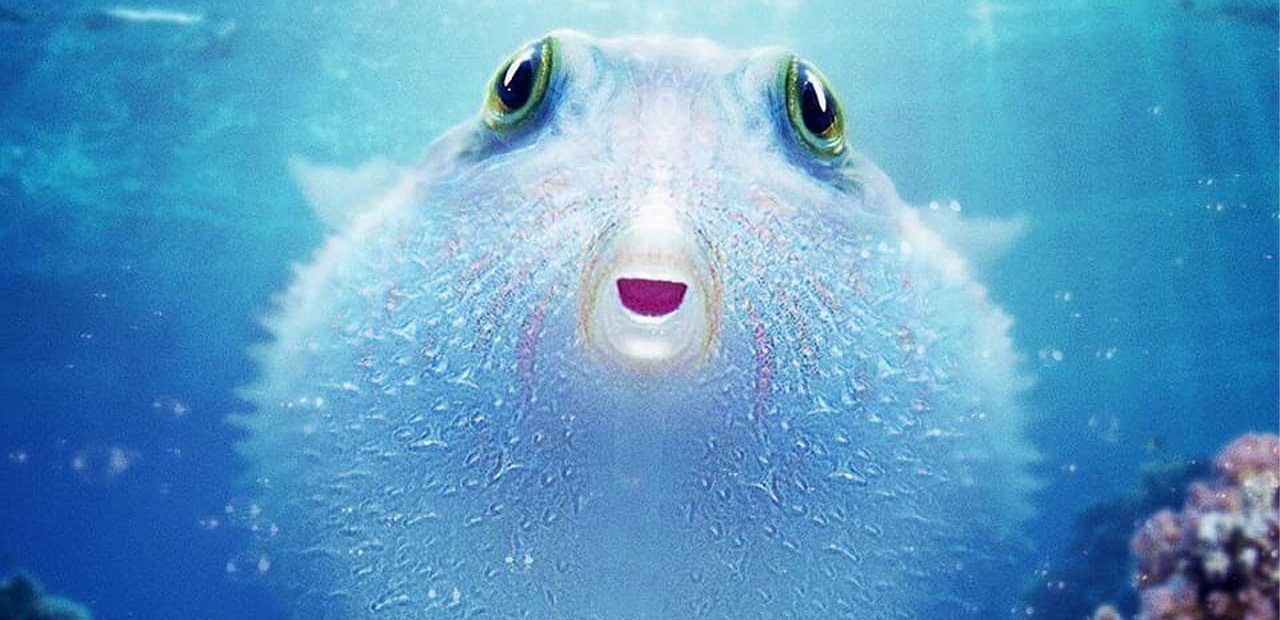 Created exclusively for Netflix and helmed by director Nick Robinson, 'Puff: Wonders of the Reef' is an Australian nature documentary film that takes viewers on an immersive journey through the eyes of a baby pufferfish. The film provides a unique perspective on the intricate ecosystem of the coral reef, as seen through the eyes of the fish. As the story unfolds, viewers accompany the young pufferfish on a captivating journey, witnessing its quest for a home amidst the vibrant marine life of the Great Barrier Reef. Through this intimate portrayal, the documentary offers a vivid and engaging glimpse into the fascinating life within the reef, highlighting the challenges and wonders faced by its inhabitants. You may watch 'Puff: Wonders of the Reef' here.
6. My Octopus Teacher (2020)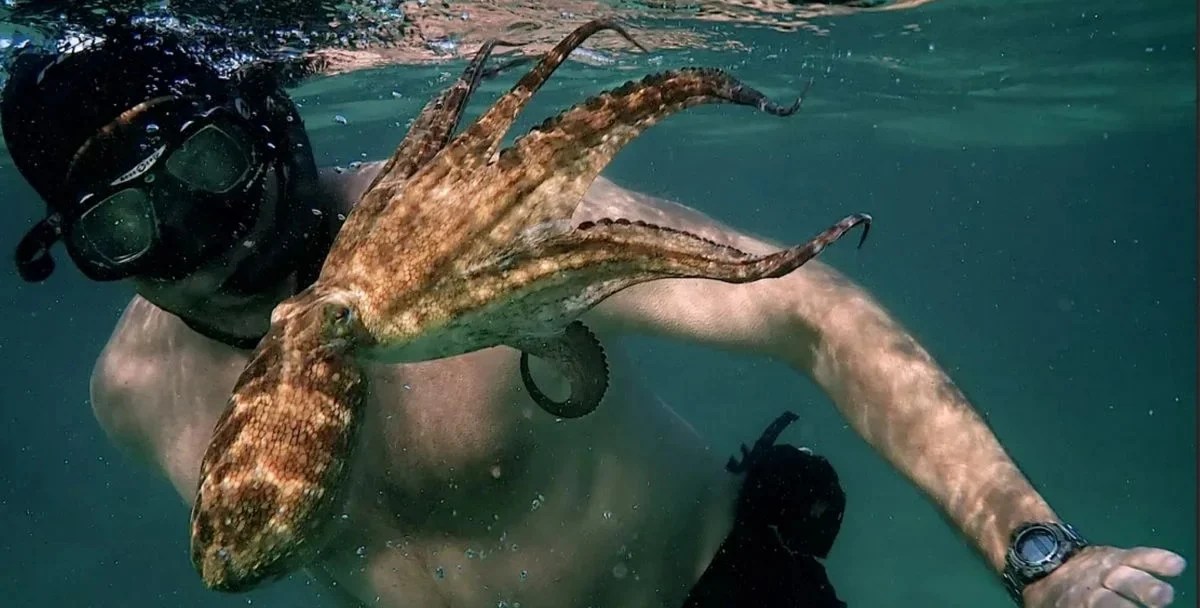 'My Octopus Teacher,' directed by Pippa Ehrlich and James Reed and narrated by Craig Foster, is a remarkable and emotionally charged nature documentary film that offers a profound exploration of marine life. Set in the kelp forests of South Africa, the film follows Foster's transformative yearlong journey of forging an unlikely bond with an octopus. Through breathtaking underwater cinematography, it showcases the extraordinary intelligence and resilience of this fascinating creature while highlighting the intricate relationships within the marine ecosystem. As Foster immerses himself in the octopus's world, the documentary beautifully illustrates the intricate connections that bind all oceanic life, making it a truly exceptional and heartwarming fish-related show that emphasizes the wonders and fragility of marine ecosystems. You can watch the film here.
5. Mission Blue (2014)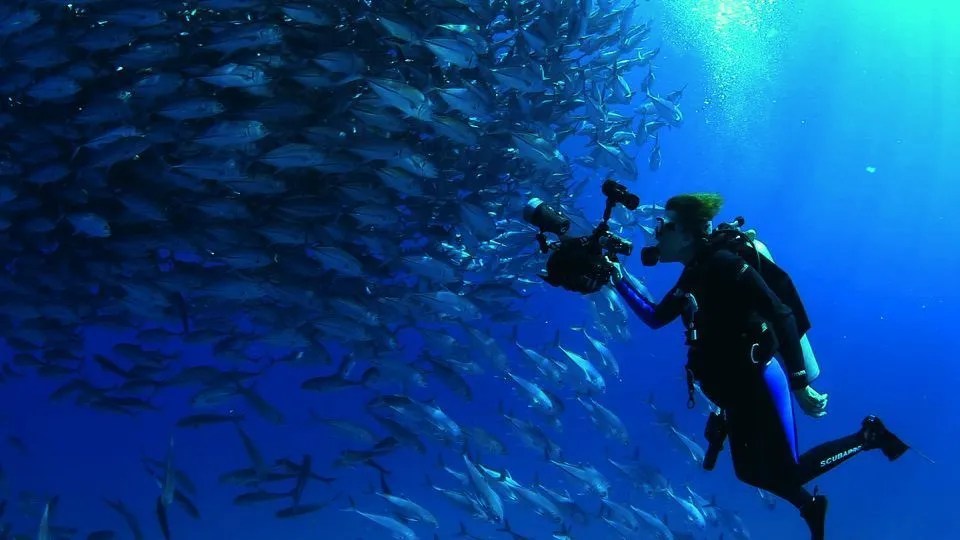 'Mission Blue,' directed by Robert Nixon and Fisher Stevens and narrated by oceanographer and marine biologist Dr. Sylvia Earle, stands as a captivating and educational fish-related show. This documentary paints a vivid portrait of Dr. Earle's remarkable life and her tireless dedication to exploring and preserving the world's oceans. It serves as an inspirational journey through the depths of the sea, emphasizing the critical importance of marine conservation and the urgent need to protect our planet's underwater ecosystems, which are home to a vast array of fish species. 'Mission Blue' is a poignant reminder of our responsibility to safeguard these habitats and the incredible marine life that depends on them. Feel free to check out the film here.
4. Seaspiracy (2021)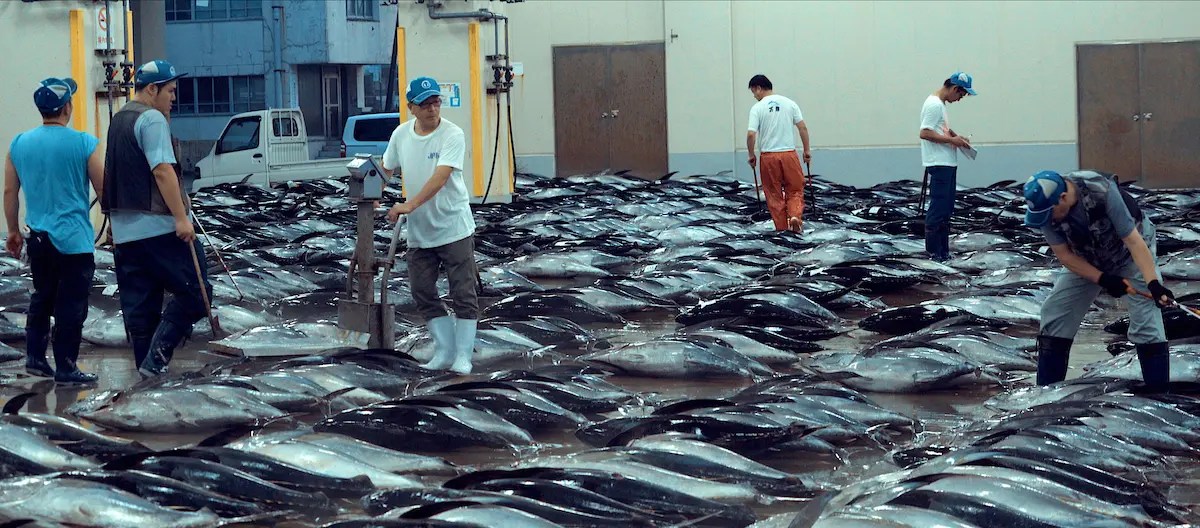 'Seaspiracy,' directed by Ali Tabrizi, is a compelling and eye-opening documentary that delves deep into the dark realities of the global fishing industry. While it may be controversial, it provides an essential perspective on the impact of human activities on fish and marine life. The film uncovers the harsh truths of overfishing, bycatch, and habitat destruction, shedding light on the urgent need for sustainable practices and marine conservation. Despite its unsettling revelations, 'Seaspiracy' serves as an important wake-up call, encouraging viewers to rethink their choices and advocate for responsible and ethical approaches to protect fragile ecosystems and the fascinating underwater world of fish and sea life. You can stream the film here.
3. Our Planet (2019)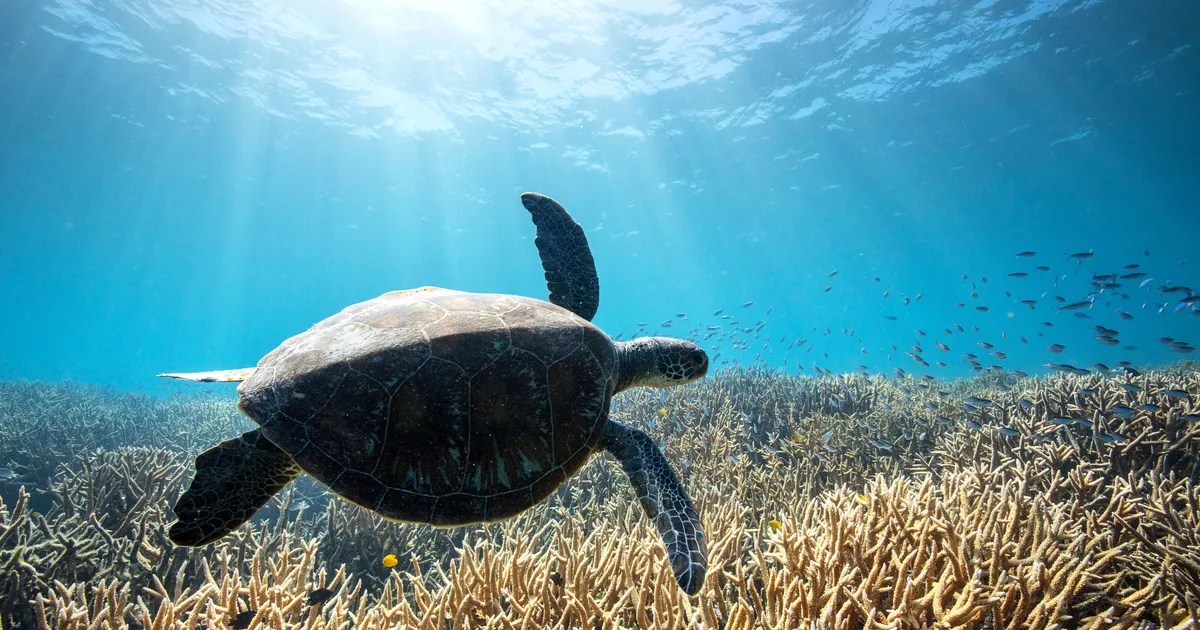 'Our Planet,' a stunning British nature documentary series on Netflix narrated by the legendary David Attenborough, takes viewers on an immersive journey into the enchanting world of aquatic life. With breathtaking cinematography and masterful storytelling, the series not only celebrates the diverse and remarkable creatures that inhabit our oceans and freshwater ecosystems but also highlights the urgent environmental challenges they face due to human activity. It serves as a powerful reminder of our interconnectedness with the aquatic world and underscores the critical need for conservation efforts to protect these fragile ecosystems. Through its captivating narratives and visually stunning imagery, 'Our Planet' ignites a sense of responsibility to safeguard the aquatic treasures that grace our planet, making it a must-watch for anyone who cares about the future of our oceans and the magnificent fish-related themes within them. You can watch the series here.
2. MeatEater (2012 – 2022)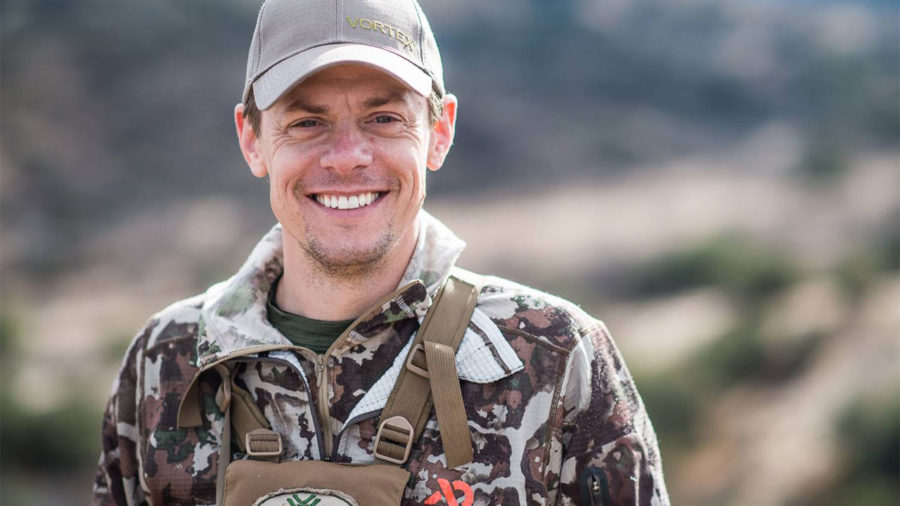 Hosted by Steven Rinella, 'MeatEater' is a non-fiction outdoors hunting television series produced by Zero Point Zero Production. The show follows its adventurous host, who embarks on some of the most challenging treks around the world in remote regions of the planet. While offering an intimate understanding of outdoor life, Steven Rinella also showcases hunting techniques crucial for survival in these challenging locations. Although 'MeatEater' is not necessarily focused on fishing, there are several episodes in which Steven does go hunting for sea animals, including fish, for survival. Feel free to check out the series here.
Read More: Best Educational Shows on Netflix
1. Battlefish (2018)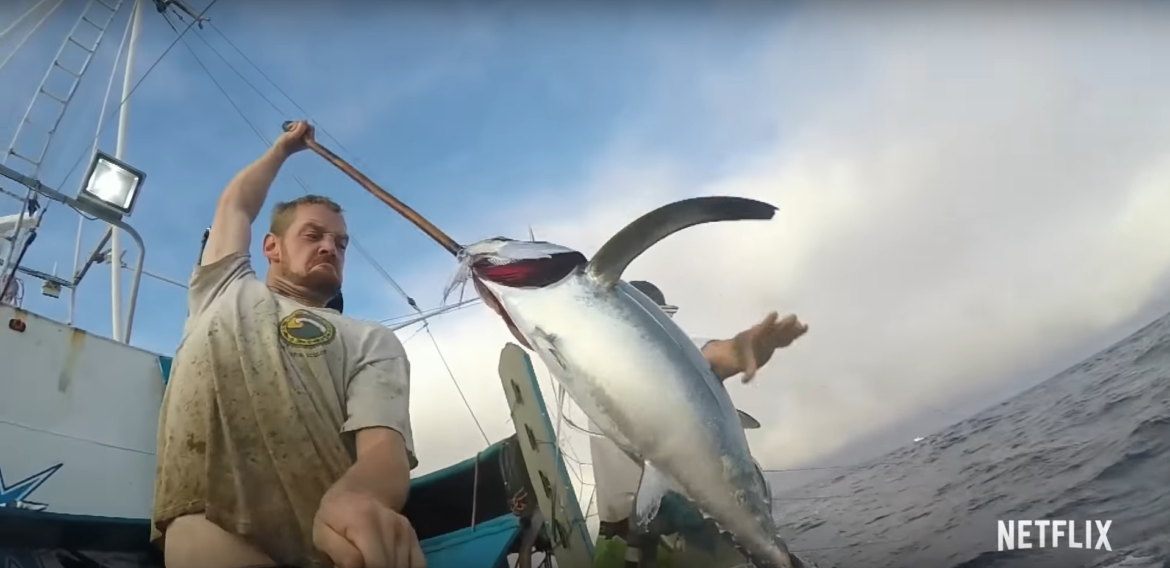 Featuring Justin Bradbury, William Harper, Bill Rehmke, and Karl Travenshek, 'Battlefish' is an eight-episode reality television series. The show explores the competitive commercial fishing industry and lays bare the challenges that are faced by people employed in it. It documents the experiences of people aboard vessels Judy S and Oppor-Tuna-Ty as they try to search for the lucrative albacore tuna in the Pacific Ocean. Unfortunately, finding the rare fish is not an easy task as the experiences leave the crew with several injuries and push them to their limits. With family and other personal problems constantly challenging them, can the crews find the albacore tuna? You can check out the show here and find out.
Read More: Best Hunting Shows on Netflix