There is a boy with a balloon, who appears once or twice, in Universal Pictures' horror film 'Five Nights at Freddy's.' As per reports, the boy particularly appears in the post-credits scene, which includes a jump scare part involving the former and a taxi driver. Considering the importance given to the character, it can be Balloon Boy, a humanoid character in the eponymous source video game series. In addition, there's a sequel tease in the film with Freddy Fazbear saying, "Come, find me." Sources revealed that Springlock is in the movie as The Golden/Yellow Bunny, featuring in the third act.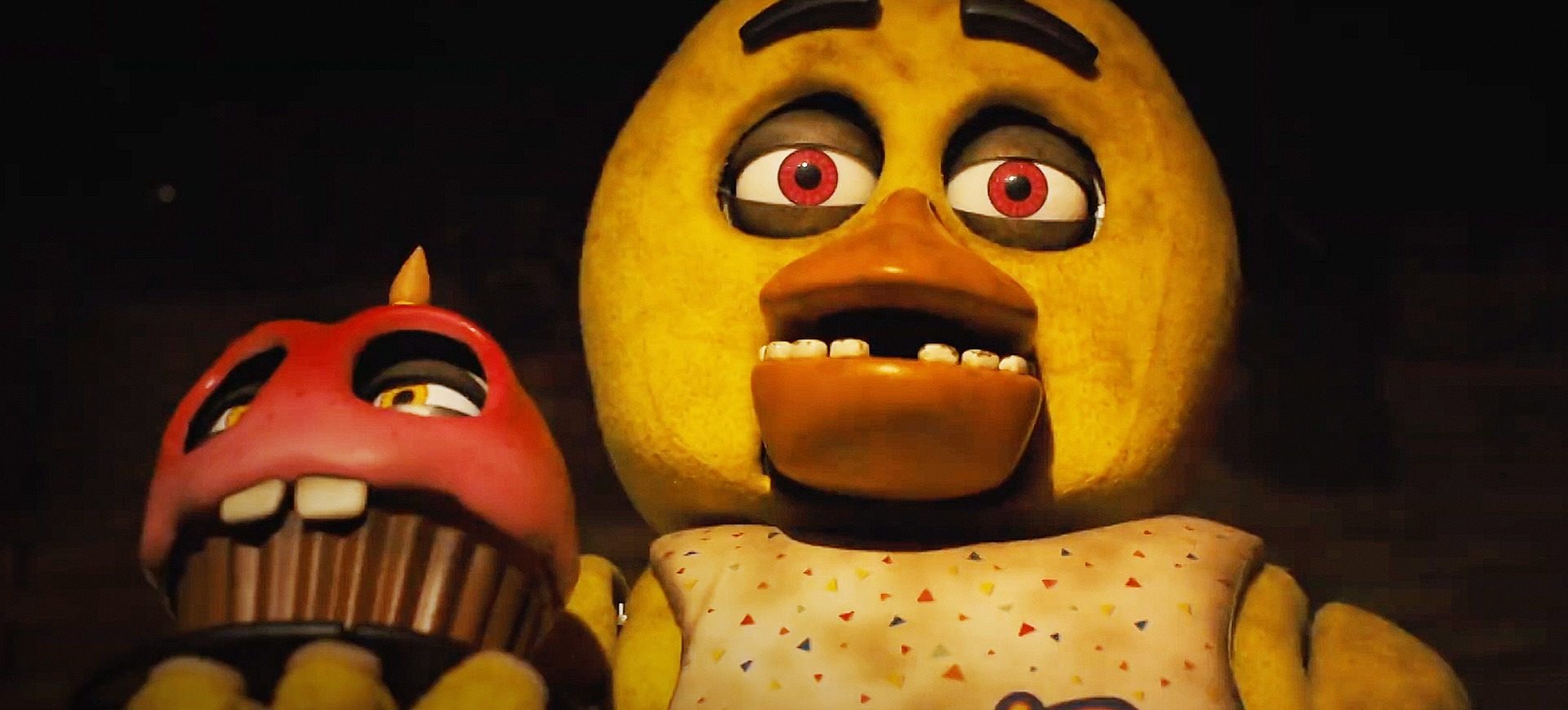 The supernatural horror drama revolves around Mike Schmidt, a security guard who accepts a night-time job at Freddy Fazbear's Pizza, a now-abandoned family entertainment center. Mike then discovers that Freddy Fazbear, Bonnie, Chica, and Foxy, the four animatronic mascots in the center, move and kill anyone present in the establishment past midnight.
Earlier reports also revealed that famed YouTuber and internet personality Matthew "MatPat" Patrick features in the film as a waiter in a diner. In contrary to reports, another well-known YouTuber Markiplier doesn't appear in the same. If Universal greenlights a sequel to the movie, as per reports, Matthew Lillard will be a part of the same. The 'Scooby-Doo' and 'The Descendants' fame plays Steve Raglan, Mike's career counselor. There is also no random swearing in the movie, as per sources.
The film is co-written and directed by Emma Tammi, who is known for directing the horror film 'The Wind,' starring Caitlin Gerard. The filmmaker helmed two episodes of Hulu's horror fantasy series 'Into the Dark' and ten episodes of the science-fiction podcast series 'The Left Right Game.' Seth Cuddeback and Scott Cawthon, the creator of the source video game series, wrote the screenplay along with Emma.
The movie stars Josh Hutcherson as Mike. The actor, who is known for playing Peeta Mellark in 'The Hunger Games' film series, portrays Franklin Fox in '57 Seconds,' Ultraman/Shinjiro in 'Ultraman,' Jackson in 'Across the River and Into the Trees,' etc. The rest of the cast includes Elizabeth Lail ('You' and 'Ordinary Joe') as Vanessa, Kat Conner Sterling ('A Week Away') as Max, Piper Rubio ('Holly & Ivy') as Abby, Mary Stuart Masterson ('Blindspot' and 'For Life') as Aunt Jane, and Lucas Grant ('The Patient') as Garrett. YouTuber CoryxKenshin features in a cameo as well.
'Five Nights at Freddy's' will be released in theatres and on Peacock on October 27, 2023, by Universal. The film is produced by Cawthon and renowned horror producer Jason Blum of Blumhouse Productions.
Read More: Best Video Game Movies