Prime Video's 'I'm A Virgo' is set in a world where a 13ft tall nineteen-year-old boy named Cootie comes to terms with the reality of the world when he ventures into it for the first time. All sorts of weird things exist here, from a billionaire who is also a superhero to a TV show that gives existential crisis to the audience. Having lived in isolation his entire life, Cootie feels alien to the world where he sticks out like a sore thumb.
It isn't until he meets Flora that he finds a camaraderie he didn't have with anyone else. She connects with him because they have been through the same things. She, too, has to make huge compromises to fit in the world. If you want to know more about Flora and what sets her apart from other people, we've got you covered. SPOILERS AHEAD
How Does Flora's Power Work?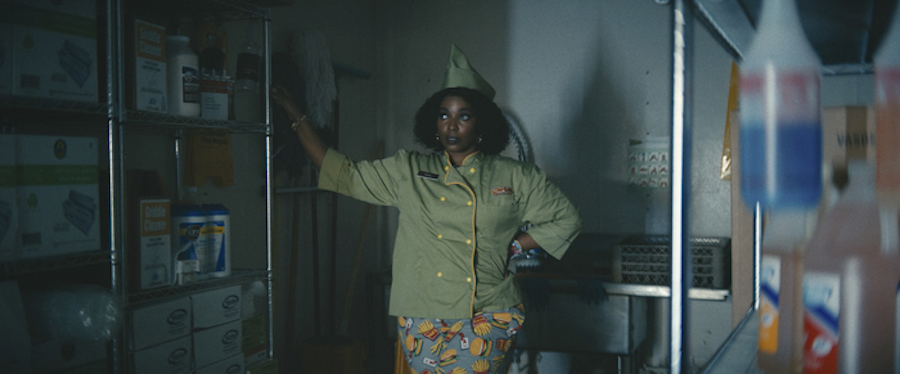 Cootie is different because he is more than double the height of an average human being. This gives him an edge as he is much stronger than the people around her. Flora, on the other hand, doesn't have that. She is different from others because she is too fast for the world. You can compare her to the likes of Quicksilver in the Marvel Universe or The Flash in the DC Universe. These superheroes have the ability to run very fast, but they can separate themselves from their power. They conjure it only when they need it. Otherwise, they go about their days as a normal person. For Flora, things are much more complicated.
When Flora was a child, she had no idea what was going on with her. Her movements were so fast that, to her parents, it looked like she was having a seizure. They thought she was sick and took her to all sorts of doctors to have her treated for the condition. They didn't understand that in the time it took them to utter a sentence, Flora could be done with all sorts of chores. To the world, she was fast; but to her, the world was slow. This lack of coordination between them caused the problem.
Because everyone was too slow for her, Flora couldn't understand what they were saying. To her, it played like a highly slowed-down video. Eventually, she understood that the world couldn't catch up with her. To them, her power would only be an inconvenience they wouldn't bother understanding. So, she decided to do something on her own. She taught herself to slow down to the speed of a normal human so she could understand them. She taught herself to speak very, very slowly so that her speech would seem normal to others and they could understand her.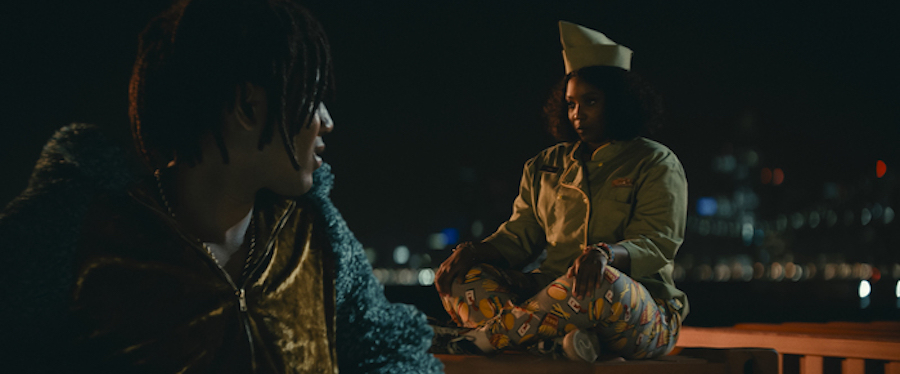 It took a lot of time for her to develop this muscle, as a result of which she spent most of her life alone. Even though her parents were always around her, they were on a different plane than her, which made Flora rather lonely. Years later, when she meets Cootie, she sees that even though his situation is different, he has been through the same thing.
Cooped up in his house with no contact with anyone else and no friends, he spent nineteen years of his life in loneliness. It serves as the common ground between them and brings them closer. Flora knows how difficult it can be to act like a normal person when you know you are different than anyone else. She empathizes with Cootie, which is why she extends her friendship to him when she sees that he is too shy to do it on his own.
Unlike Cootie, who is only beginning to understand his place in the world, Flora has already carved a place for herself. She wants to do much bigger things. She is a chef and comes up with the recipe to make the burger better, but that's a different kind of battle. Being in control of her power allows Flora to slow down when she needs to and work on her normal speed at other times. Later, she uses her powers to help Cootie when he decides he has had enough of the world, calling him a villain.
Read More: Is I'm A Virgo: Is Parking Tickets a Real TV Show?