Synchronizing eccentric capabilities with absurdity, Amazon Prime's 'I'm a Virgo' follows the story of a 13-foot-tall 19-year-old teenager named Cootie, who has stayed hidden from the outside world under the guidance of his Aunt Lafrancine and Uncle Martisse. The tide turns when a group of teenage political activists chance upon him and show him what the real world has to offer. The coming-of-age comedy-drama series features the heartfelt levity of youth and the freedom of being young.
Created by Boots Riley, the fantasy drama features the topsy-turvy world through the prism of a wildly different young man. The series features performances by Jharrel Jerome, Olivia Washington, Brett Gray, and Kara Young. Featuring the joyride of friendships, love, heartbreak and possibilities, 'I'm a Virgo' coalesces elements of capitalism, comedy, social commentary and youth effortlessly. So, if you enjoyed the multilayered character of Cootie, here is a list of similar shows. You can watch several of these shows, like 'I'm a Virgo' on Netflix, Hulu, or Amazon Prime.
8. Sweet Tooth (2021-)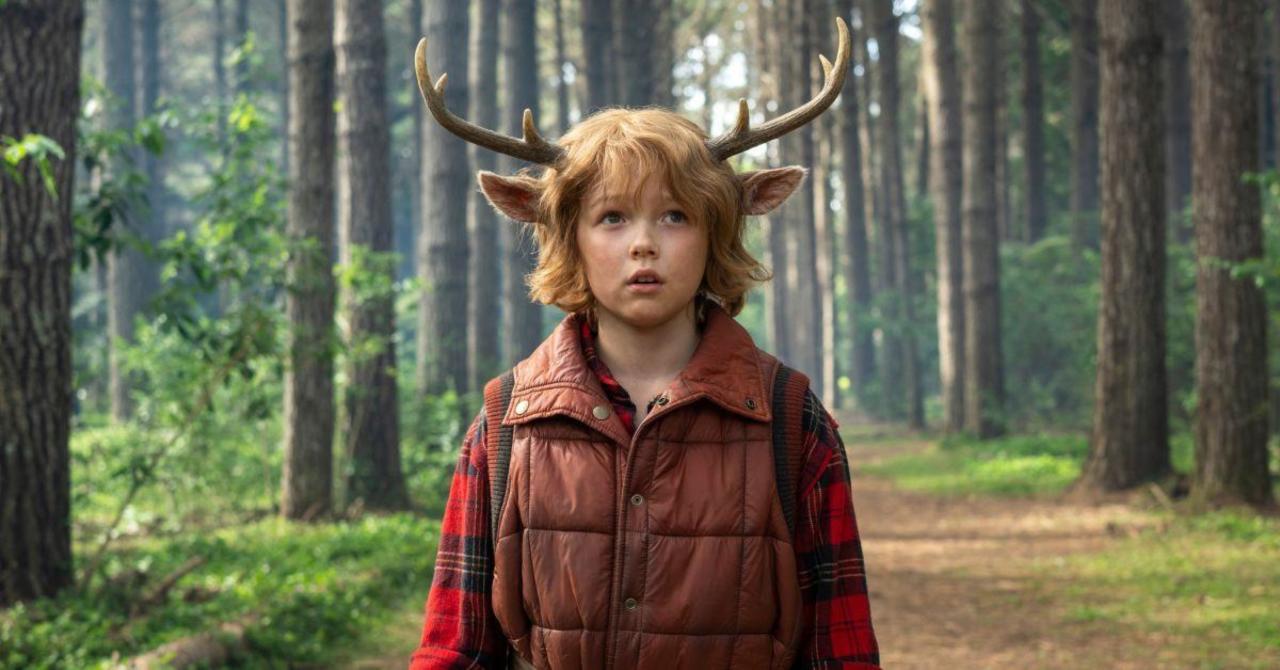 Like Cootie, a 13-foot-tall teenager who has lived a sheltered life for as long as he can remember, 'Sweet Tooth' also follows the story of a lovable boy named Gus who is born half human and half deer. For a decade, he continues to live in his secluded forest home until he befriends a wanderer. Now, the duo decides to undertake an adventure and discover what has remained in the post-apocalyptic world. With Christian Convery, Nonso Anozie, Adeel Akhtar, Stefania LaVie Owen and Dania Ramirez, the series is created by Jeff Lemire and follows the same heartwarming tones of a coming-of-age drama that allow Cootie to undertake an adventurous journey.
7. Kevin Can F**k Himself (2021-2022)
This dark comedy show, created by Valerie Armstrong, follows the story of Allison McRoberts, a woman who is stuck in an unhappy marriage with a man-child. Her husband's insensitive and unambitious ideas continue to derail Allison's life. However, when she realizes her husband has been draining their savings for years, she decides to take action. As she begins to escape the exhausted role of the happy housewife, she concocts a number of schemes to get out of the marriage. Much like 'I'm a Virgo,' 'Kevin Can F**k Himself' also delves into the hypocrisy of socially accepted norms. Like Cootie's vocalization on exploitation and capitalism, this show also focuses on Allison's strive to liberate herself financially and socially.
6. Barry (2018-2023)
Created by Alec Berg and Bill Hader, the series follows the story of Barry, a U.S. Marine and Afghanistan veteran who works as a hitman and tries to wrestle with pangs of loneliness, crippling depression and a mountain of guilt due to his actions during the war. Chaos ensues as he travels to Los Angeles to kill an aspiring actor. With Bill Hader, Stephen Root, Sarah Goldberg, and Anthony Carrigan, 'Barry' follows the dark consequences of human action.
Like 'I'm a Virgo,' 'Barry' also delves into the distraught themes that make life maniacal. Just as Barry seeks repentance and forgiveness for his deeds, 'I'm a Virgo' also facilitates the social awakening that can lead to a better future, one without its social and capitalistic evils.
5. Your Pretty Face is Going to Hell (2013-2019)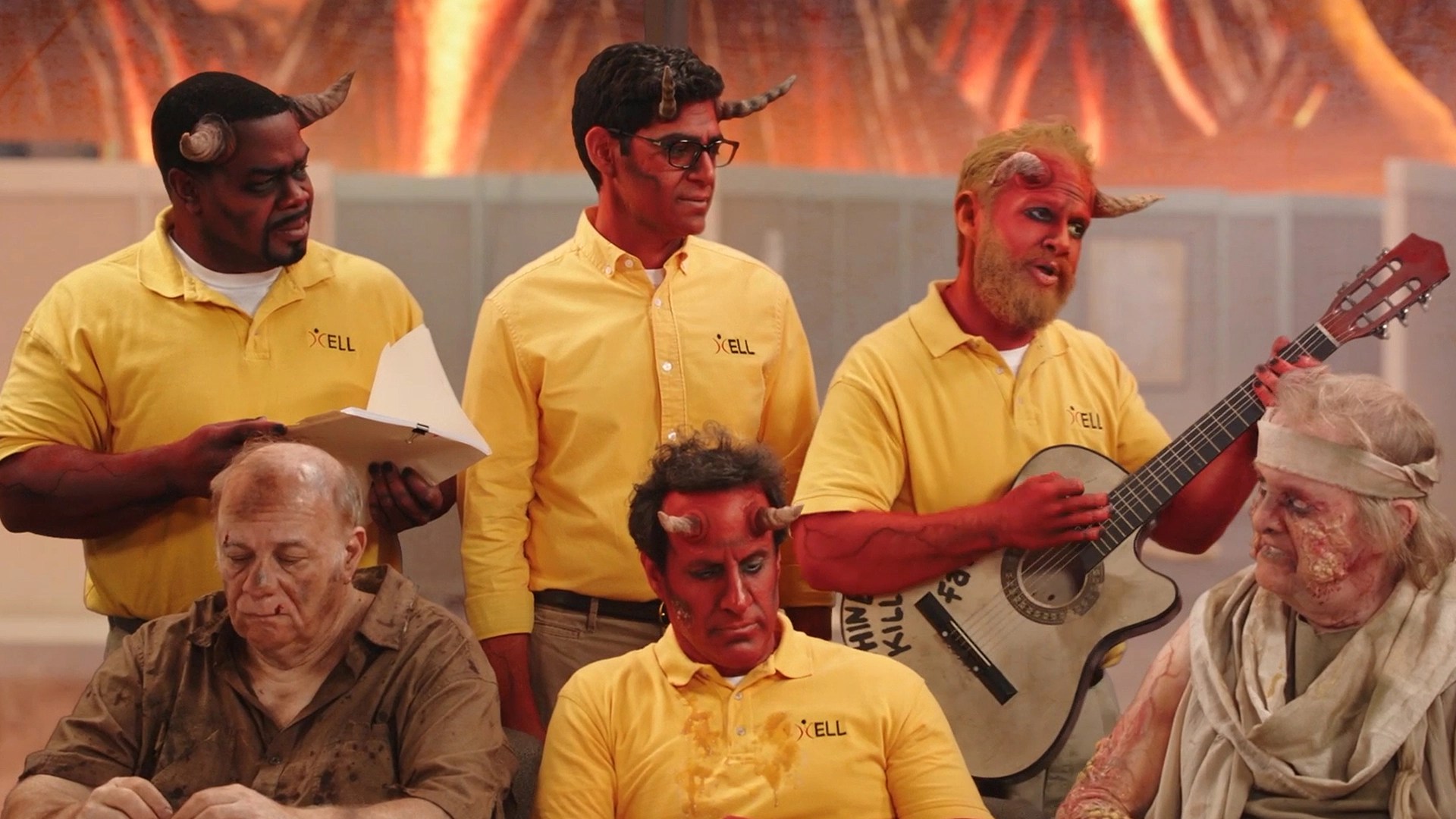 This absurdist live-action workplace comedy follows the story of Gary, an associate demon who decides to climb the corporate ladder of the underworld by capturing souls on Earth. However, even in the underworld, emotions and performance reviews hinder Gary's dreams, and he decides to take different methods to achieve his ambition. The series is created by Casper Kelly and Dave Willis and features performances by Matt Servitto, Henry Zebrowski, Craig Rowin, and Hunter Womack. In line with the absurdity of capitalism and superheroes, 'Your Pretty Face is Going to Hell' also features a satire on workplace ignominy.
4. The Heart, She Holler (2011-2014)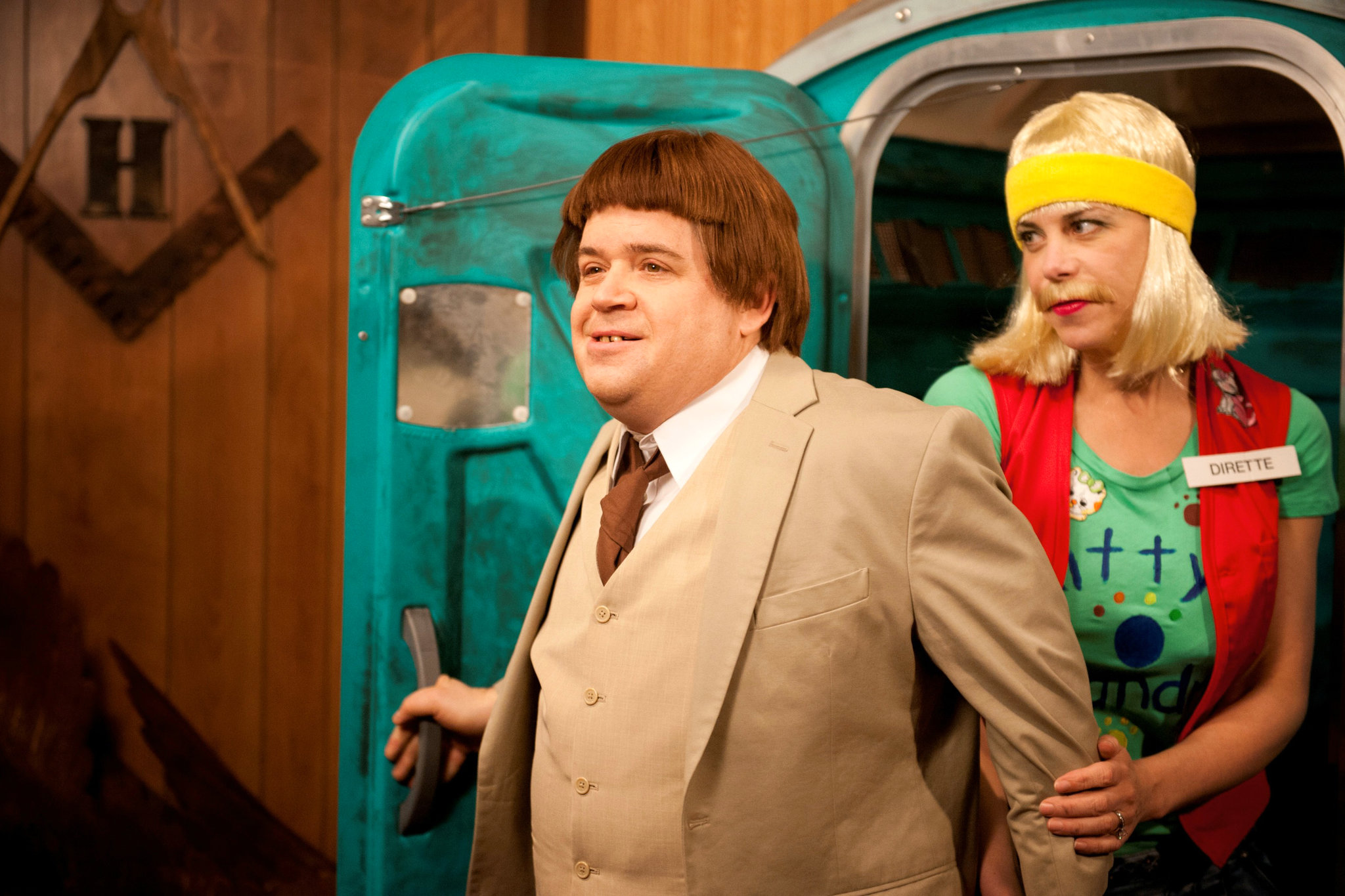 This horror comedy is created by Vernon Chatman and John Lee and follows the story of Hurlan, the dim-witted son of "Boss" Hoss Heartshe. Upon his death, the erstwhile founder and owner of The Town of Heartshe Holler bequeath the role of leader to his son Hurlan who has spent the past 40 years of his life in a secluded cave away from any human contact. With no exposure to human society and its way, Hurlan begins his bizarre and horrifying saga as town leader. Starring Patton Oswalt, Heather Lawless, Amy Sedaris, and Scott Adsit, 'The Heart, She Holler' also parallels the comedy and absurdity in 'I'm a Virgo.' Unearthing the power of people with money and status, 'The Heart, She Holler' is a humorous commentary on a number of pertinent issues.
3. The Boys (2019-)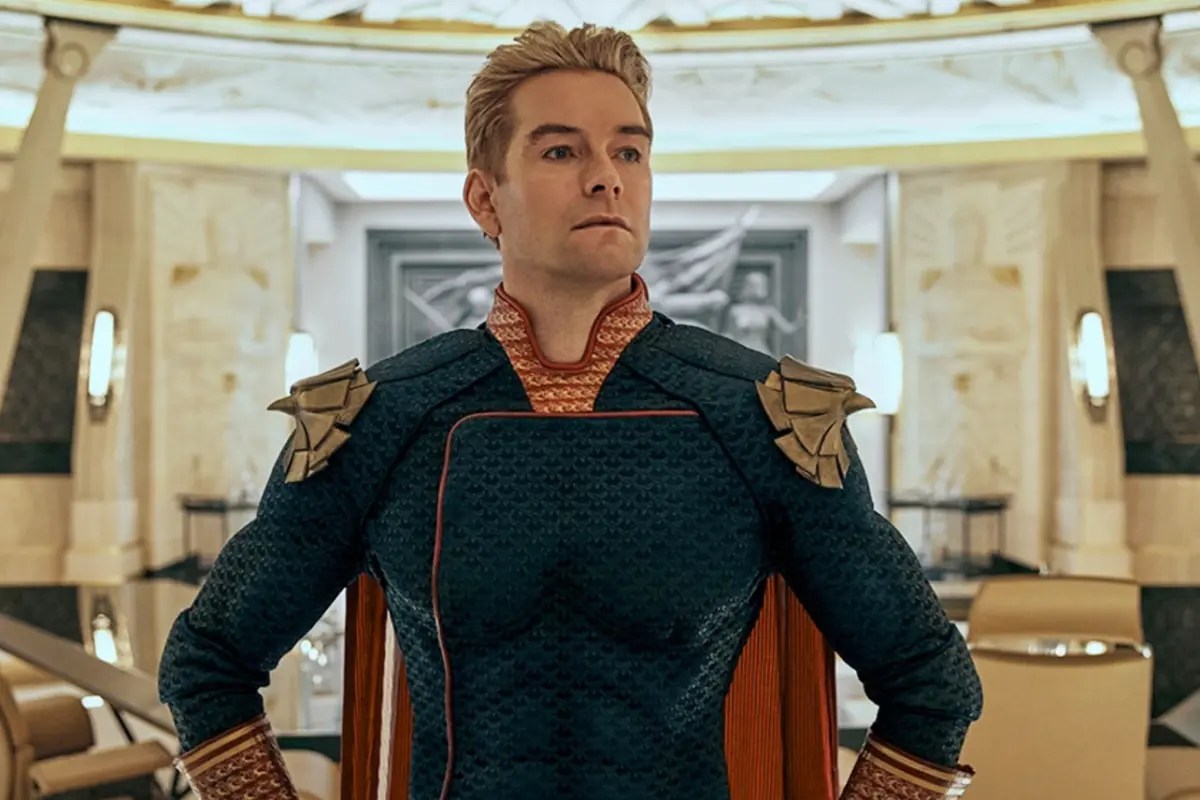 Despite its superheroic themes, 'The Boys' also explores the number of issues that plague society. With a powerful corporation named Vought wielding excessive power of compulsion and changing decisions, a group of vigilantes decide gather and embark on a mission to take out the corrupt and self-serving personalities. Starring Karl Urban, Jack Quaid, Antony Starr, Erin Moriarty, Dominique McElligott, Jensen Ackles and Chace Crawford, like 'I'm a Virgo,' 'The Boys' also looks at the overlooked dilemmas of corruption and corporations, making creator Eric Kripke's opus the right show to watch next.
2. Atlanta (2016-2022)
With Donald Glover, Brian Tyree Henry, LaKeith Stanfield, and Zazie Beetz, 'Atlanta' follows the story of Earn, a Princeton dropout who returns home to Atlanta, Georgia and decides to make his world through the rap scene along with his cousin Alfred. The series is created by Donald Glover and addresses social and economic issues through its plot. 'Atlanta' also follows a similar commentary on the bane of capitalism, poverty, and status as seen in 'I'm a Virgo.' So, if you enjoyed Cootie's otherworldly comedic drama, then you'll find the hip-hop scene in 'Atlanta' just as appealing.
1. American Born Chinese (2023-)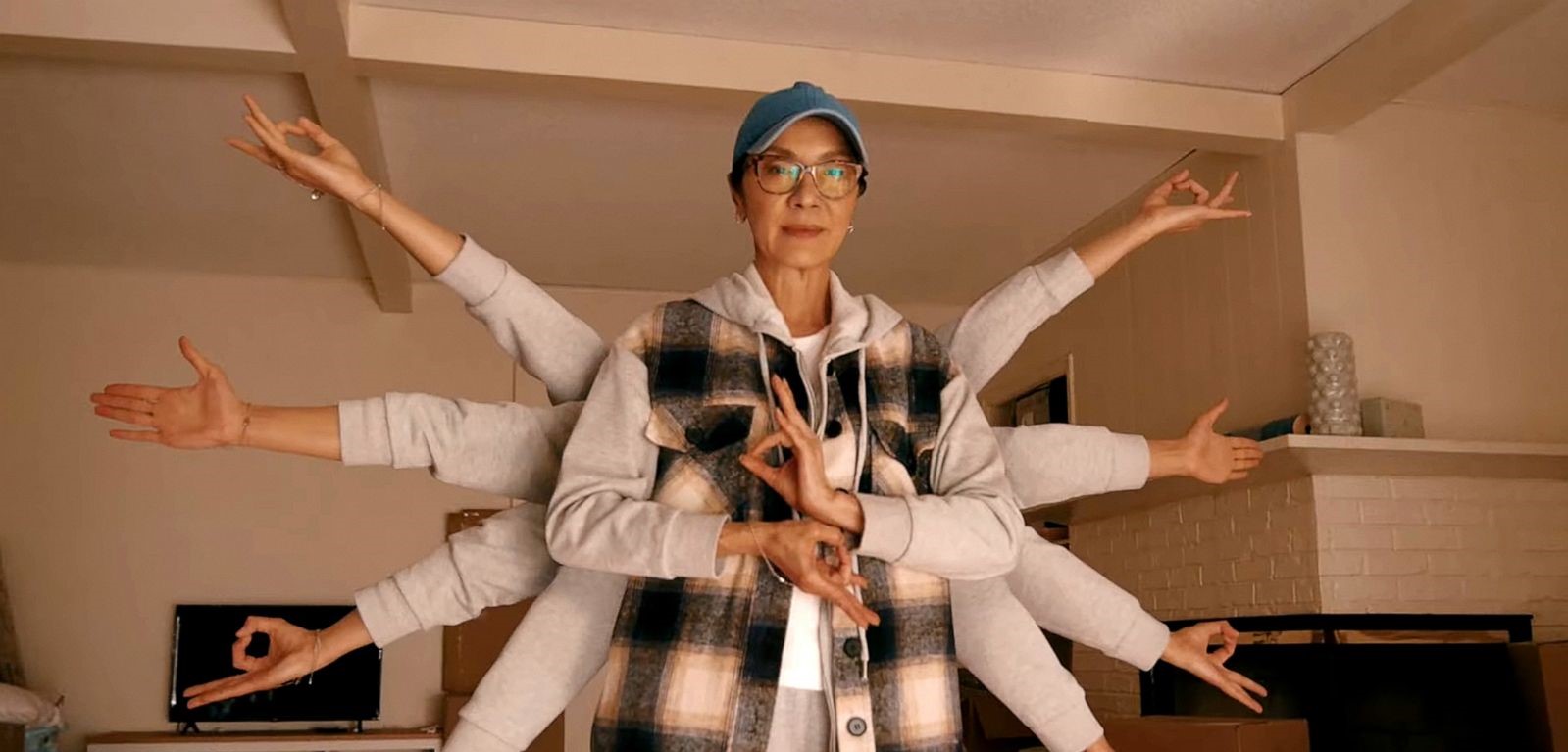 Jin Wang, an average teenager whose life is filled with immigrant anxieties, schoolwork and major changes, is suddenly thrust amidst a chaotic adventure when he meets a new foreign student on the first day of the school year. As their worlds collide, they find themselves entangled in an unwitting scenario, including a battle with Chinese mythological gods. The series is created by Kelvin Yu and stars Michelle Yeoh, Ben Wang, Yann Yann Yeo, Chin Han, Daniel Wu, Ke Huy Quan and Stephanie Hsu. While its fantastical elements are analogous to the adventures of Cootie, 'American Born Chinese,' also embodies friendship and self-acceptance at its core, making it an equally entertaining drama to watch next.
Read More: Where is I'm a Virgo Filmed?