Netflix's 'MH370: The Plane That Disappeared' documents how the Malaysian Airlines flight MH370 went missing while on a scheduled flight from Kuala Lumpur to Beijing on March 8, 2014. Since then, there have been multiple investigations into the strange incident, which gave way to numerous theories. Similarly, Florence De Changy, a journalist for the French newspaper Le Monde, gained much fame for her theory, in which she alleged that the United States was involved in MH370's disappearance. Nevertheless, with viewers now intrigued to learn more about the situation, let's find out where Florence De Changy is at present, shall we?
Who Is Florence De Changy?
An experienced and longtime reporter for the French newspaper Le Monde, Florence De Changy was working as their foreign correspondent in the Asia-Pacific region at the time of MH370's disappearance. Interestingly, Florence mentioned that she did not have much experience in aviation before the incident. However, the gravity of the situation, coupled with the blame being heaped on MH370's pilot, Zaharie Ahmad Shah, encouraged her to take up the story and investigate it.
The Malaysian Airlines flight MH370 took off as scheduled on March 8, 2014, from Kuala Lumpur and was on its way to Beijing when it disappeared in thin air. Reports mention that the plane was on its usual route when it left Malaysian airspace, and the captain even wished the air traffic controllers in Malaysia goodnight. However, right before MH370 was about to enter Vietnamese airspace, the flight went electronically dark before disappearing into thin air. From that moment onwards, there has been no communication with MH370, and the plane did not show up on any radar.
Even though Malaysian authorities searched the supposed crash location for days, they found no evidence of the crashed aircraft, further deepening the mystery. Meanwhile, the relatives of the people on board demanded to know the truth, and others around the world came up with their own theory of what might have happened to the plane. When Florence De Changy entered the investigation, she learned that MH370's, pilot, Zaharie Ahmad Shah, was being investigated for a possible mass murder-suicide. In fact, the police were asked to raid his house, while newspapers reported how he had flown the same route on a flight simulator days before the actual incident. However, Florence, confident of Zaharie's innocence, got in touch with his family members, determined to bring their side of the story to the world. She also did her own investigation and concluded that the captain was not involved in the tragedy in any way.
Where Is Florence De Changy Now?
By July 29, 2015, a flaperon, reportedly belonging to flight MH370 washed up on a beach in Réunion Island, and INMARSAT, which had a satellite on the plane, claimed it had veered left from its normal flight path after going electronically dark. However, Florence formed her theory after listening to Ghyslain Wattrelos, who had lost his wife and two children in the disappearance. Ghyslain insisted that his sources informed him that two United States aircraft were patrolling the area from where MH370 went missing. There were also rumors of a mysterious cargo on the plane, which the US allegedly did not want China to get its hands on. Hence, Florence theorized that the US airplanes intercepted the Malaysian Airlines flight, used signal jamming technology to stop all communications, and asked the pilot to comply with their instructions. However, when Zaharie refused to follow orders, they shot down the passenger plane before it could enter Vietnamese airspace.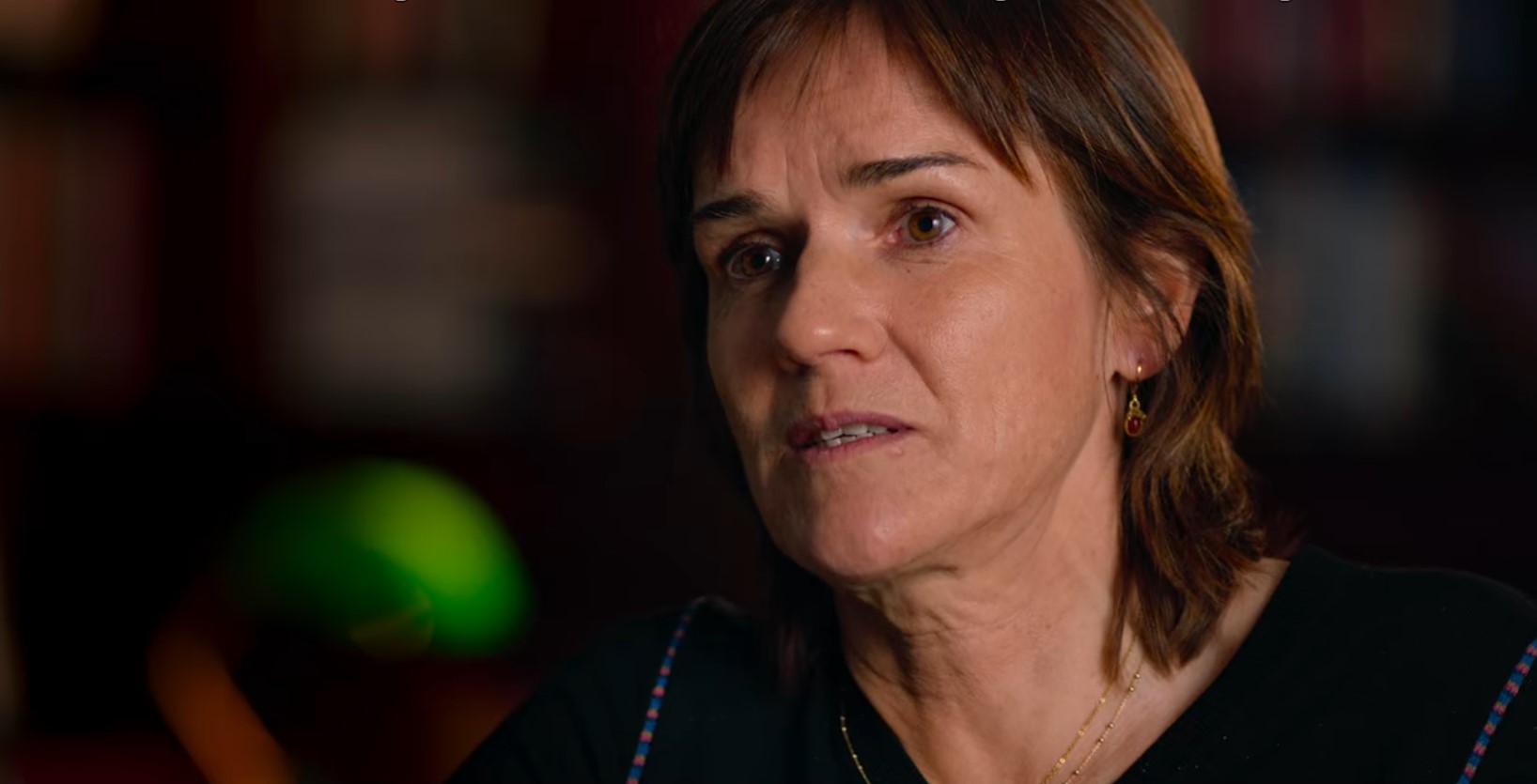 Naturally, Florence's theory was met with massive criticism, and the United States denied any involvement in the tragedy. However, determined to get her findings out to the world, Florence decided to compile her investigation and experiences in a book titled 'The Disappearing Act: The Impossible Case of MH370,' which was published on February 4, 2021. At present, Florence resides in Hong Kong and still works as a correspondent for the Asia-Pacific region for Le Monde. While reports in 2021 mentioned that Florence had been associated with the newspaper for over thirty years, readers will be interested to know that she has also covered current affairs for Radio France and Radio France Internationale. On the other hand, she even speaks publicly about MH370 as well as her theory at several events and has shared her findings with a few TV shows and publications. Florence's determination and dedication to get to the truth are truly inspiring, and we wish her the best for the years to come.
Read More: Blaine Gibson: Where is MH370 Debris Recoverer Now?