For those who are into J-Dramas and are not too fluent in Japanese, Netflix can be the perfect place to look for shows that have a global appeal to them. The platform's newest addition, 'Followers', is another Japanese drama which has been directed by renowned photographer Mika Ninagawa. Apart from portraying a realistic picture of the fashion industry in Japan, the show also sheds light on some deeper themes that revolve around finding true happiness with human relationships and not with money and fame. So further down in this article, we'll be explaining all of these themes in context with the characters and the overarching plot of the show.
Plot Summary
Limi Nara is a well-known fashion photographer in the bustling city of Tokyo. In contrast, Natsume Hyakuta is a struggling actress who came to Tokyo just to make her dreams a reality. When the two of them cross paths, with a twist in her fate, Natsume becomes somewhat in of an overnight success. However, she soon learns that nothing achieving her dream will be far more complicated than she had imagined.
The Ending: "Follow Thy Dream"
At some point in our lives, we're all drawn to the notion of pursuing our dreams, but as easy as it may sound on paper, life often interjects and holds us back from doing so. As the name of the show suggests, the characters of 'Followers' embark on their own individual journeys to follow their dreams. Some of them get where they always wanted to be, while others don't make it.
However, at the end of the day, all of them end up learning some crucial life lessons out of all the choices they make and realize that without their dreams, they were nothing and its these dreams that made their lives worth living. So, further down in this article, we'll be breaking down all the individual storylines of the characters of the show and along with that, we'll also explain how all of them converge towards the common theme of the series.
Limi
Limi is portrayed as an extremely successful photographer who gradually climbed the ladder of success to be where she wants to be. The notion of pursuing her dreams is clearly not new to her as she, too, was once a struggling artist. But in her late 30s, she reaches a new stage in her life where she wishes to have a child. Her story primarily centers around her hunt to find a father for her child. And while she's at it, her easygoing gay manager and her close friend, Eriko, help her out. But nothing goes as planned.
She eventually reunites with her old flame and to her disappointment, she discovers that he is not capable of having a child. Even so, she decides to give up on her dream of raising a child and decides to spend the rest of her life with her lover. That's when life throws another curveball at her when the man she loves asks her to stick to her dreams while he does the same. With this, he leaves and Limi finally decides to have her own child. However, even after this, her journey does not end.
After having a child, she realizes that in order to pursue two dreams at once, she'll have to somehow learn to balance the two. There is a scene in the initial episode of the show where she claims that she'll give her 100 percent to her photography and will also give her 100 percent to her child. But, in the end, she forced to accept that she cannot do that. She still follows both of these dreams and even inspires others to do the same but at the same time, she also learns to prioritize the things that are necessary.
Eriko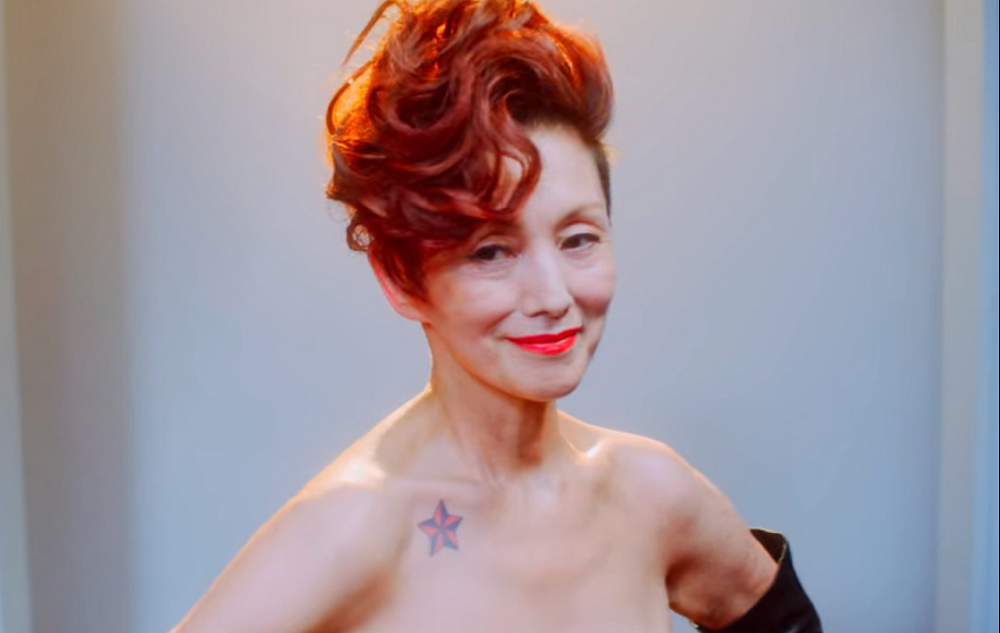 Eriko seems to be the perfect embodiment of a successful woman. She single-handedly manages her own high-powered business, has a son who respects everything she does for him, and despite being in her 50s, she dates a young good-looking gym trainer. There's nothing more she can ask for. But her life begins to go downhill when she discovers that she has breast cancer. Despite being very attached to her younger boyfriend, she hides her illness from him and eventually breaks up with him. After getting her tumor surgically removed, Eriko boldly embraces her womanhood but still refuses to involve the young man in her personal life.
With her son's help, the gym trainer himself reaches out to her later and proposes her. Realizing how serious he is, she gives in and decides to do what she wants to do without worrying too much about anyone else's opinion. There's another scene in the show where after she recovers from her surgery, she makes her way back to her workplace only to realize that all of her employees have been doing just fine without her. This makes her realize that all her life she has invested in her dreams and now its time for her to finally rest and pursue other things that are coming her way.
Natsume
Natsume is the main protagonist of the show who dreams of being a well-known actress someday and even sets out to pursue this dream. However, her journey turns out to be far more complex than she had initially expected it to be. Limi spots her at a photoshoot and really starts to admire her rebellious attitude. She even posts one of her candid pictures on Instagram. With this, from being a struggling actress who delivers food to earn a living, she becomes an overnight success. However, it turns out that fame isn't something she was prepared for.
Earlier in the series, as she makes her way to the top, her boyfriend, Hiraku, keeps reminding her that she needs to stay ground in order to keep what she has achieved. But as Hiraki had feared, she loses track of who she is for a while and her career crumbles into a deep downward trajectory. Instead of chasing unrealistic dreams of becoming an overnight star and seeking instant gratification from her followers and likes on social media, she learns that she cannot achieve greatness without struggling for it.
In the end, she and her boyfriend together work on a short film and promote it everywhere. All of this leaves her with one important lesson: No matter what happens and no matter how difficult it may initially seem, always follow your dreams. As a viewer, this makes you realize that the title of the show does not signify one's obsession with social media "followers" but reflects on the lives of many women who "follow" their dreams and defy what is expected from them.
Read More: Followers Review