ABC's 'For Life' is a legal drama that weaves a tale that is almost too fantastical to be true. A man is wrongfully sent to prison for life, for a crime he did not commit. While he is in prison, he learns how to be a lawyer, helping his fellow inmates, getting their sentences reduced, in cases where they had been wrongfully convicted. Ultimately, the man is able to challenge and overturn his own conviction, fighting for, and gaining his freedom.
Truth is oftentimes stranger than fiction, and it is certainly the case here, in 'For Life'. Read on to find out how much of the series is inspired by real-life events.
Is 'For Life' Based on a True Story?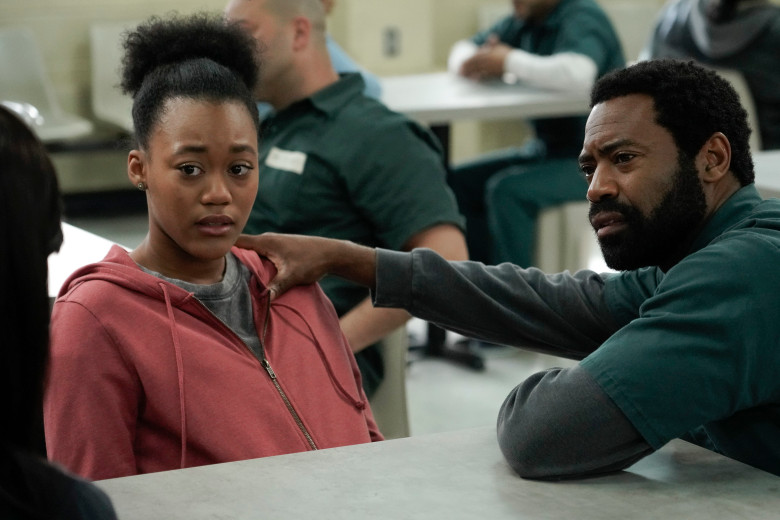 'For Life', the ABC series, tells the story of Aaron Wallace, an inmate serving a life sentence for a crime he did not commit. He becomes a lawyer in prison to serve other wrongly convicted prisoners. The entire premise of the series is loosely based on the life of Isaac Wright Jr.
He was railroaded by a corrupt prosecutor and sentenced to prison for life. From there, he went on to become a lawyer and represented others before representing himself. Reportedly, Wright became the first man in the history of America to exonerate himself from a life sentence.
The show came about when Wright crossed paths with rapper 50 Cent, who serves as an executive producer on 'For Life'. Wright was called by the owner of an illegal fight club in the Bronx. Rappers would perform in between flights, but 50 Cent would not get up until the club was legal. Wright helped the club owner get his license. That is when he was introduced to 50 Cent.
Wright spoke about the deal, saying, "I want to be able to negotiate my own terms with whoever comes in. And he agreed. My contract is directly with Sony. Everybody was very fair with me. I kept my movie rights. I only gave my rights to a TV series."
Who is Isaac Wright Jr.?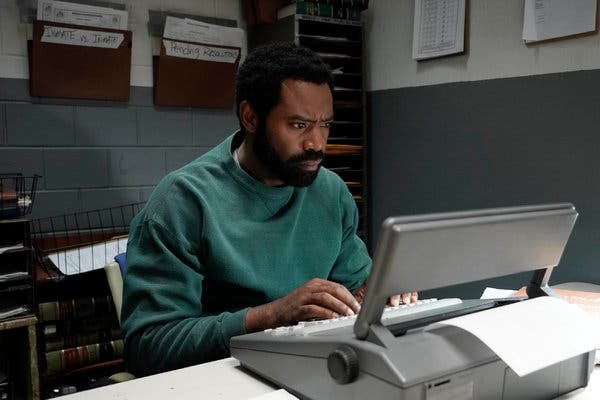 Now that we know that 'For Life' is based on a true story, and how the show came to be, let us turn our attention to the figure at the center of it all, Isaac Wright Jr. Isaac was charged in 1989, for leading a cocaine trafficking ring. Before this, he had never been through the system before and was a successful entrepreneur who co-created Cover Girls, the girl group featuring his wife, Sunshine. Eventually, Wright and his wife moved to New Jersey, which is where the trouble began.
Nicholas Bissell was the chief county prosecutor in Jersey the late 1980s. He came across as a lawman taking down drug dealers during the height of the crack epidemic. However, he acted as a crime lord himself, to some extent. Bissell often crossed lines, trying to frame a judge who charged him for drunk driving. Wright was caught up in the criminality that went on in the prosecutor's office at that time.
During his trial, Wright did not have faith in the system and knew he would end up in jail. He commented on how the people testifying against him, on the stand, were unknown to him. He just had his high school diploma at the time but decided to defend himself. He was convicted in 1991 and sent to New Jersey State Prison in Trenton, a maximum-security prison.
There, he began working as a paralegal, helping around 20 people leave prison, some of whom had life sentences. Wright helped others to get their sentences reduced. Although his own parole was in 30 years, Wright felt that he was correcting the wrongs of the justice system by helping others.
Meanwhile, in the mid-90s, Bissell's actions had caught up to him, and his life was crumbling due to the web of corruption. He was convicted of numerous felonies, embezzlement, and abuse of power. He escaped house arrest, and went on the run, ultimately committing suicide in a Nevada motel, to avoid capture. His death drew attention to Wright's case once again, and a judge ordered a retrial. The new prosecutor decided to delay this 'indefinitely', and Wright made bail. His friends and supporters helped raise $250,000, and Wright was free for the first time in over seven years.
Where is Isaac Wright Jr. Now?
Once released, Wright completed college and graduated from St. Thomas University's School of Law in 2007. He passed his bar exam in 2008, but the New Jersey Bar's Committee on Character continued looking into him for nine years. In September 2017, the New Jersey State Supreme Court admitted Wright into the bar. He currently works at Hunt, Hamlin, and Ridley, a New Jersey law firm, where he is a general practitioner, with a specialty in criminal law. Wright also serves as an executive producer on the show. You can check out his post, promoting the ABC series.
https://www.instagram.com/p/B8ahbeGHNeN/?igshid=gezgxpov1vwu
Read More: Where Was For Life Filmed?