The second season of Apple TV+'s 'Foundation' nears its end as things get more volatile in the Galactic Empire. With just two more episodes left, the story takes quite a few turns that the season had been building up to all this while. While some fight for their survival, others discover a lair of secrets that might be their undoing as well as of the world as they know it. By the end of the episode, the lines separating the heroes and the villains are redefined, and the unquestionable loyalty of a character is put to the test. Here's what the events and ending of this episode mean. SPOILERS AHEAD
Foundation Season 2 Episode 8 Recap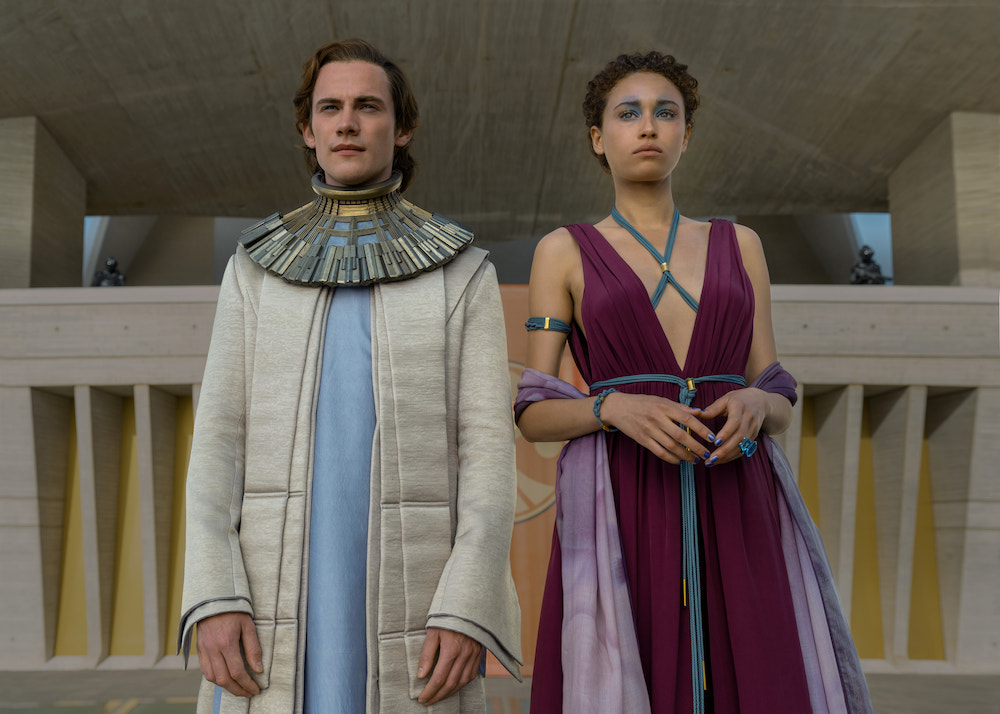 In the previous episodes, while Day focused on the affairs of his Empire, Dusk busied himself looking into their history, which had been hidden from them all this while. His conversations with Rue make him think about the things that were in plain sight but were never paid attention to. This time, she turns his attention towards Demerzel. She asks him about her origins and true purpose, but all Dusk can do is repeat one line over and over. "She will be here, as she always has been."
At Ignis, Gaal and Salvor are held captive by Tellem, who is executing the final phase of her plan. She has Gaal locked in a cell where some devices are used to suppress her powers and make her vulnerable so that Tellem can do with her as she pleases. Salvor tries to figure out how to escape her cell and help Gaal, leading her to the version of Hari Seldon, who lives inside the Vault. At Trantor, Constant and Poly Verisof's execution is televised across the galaxy. Day wants to make an example of them. However, Hober Mallow shows up just in time to interrupt the execution. Beki is let loose, and she nicks Day, proving that he is not as invulnerable as some people (like Bel Riose) might believe him to be. While Mallow saves Constant, Poly is left behind.
At Terminus, Bel Riose waits with his fleet to attack the Foundation and start the Second Crisis. By the end of the episode, he finds Hober Mallow and Constant on their ship near Terminus. However, following Mallow's daring rescue mission, Bel might change his mind about being the enemy and join forces with Mallow and the Foundation, becoming the instrument that pierces the Empire's hide. In an unexpected turn of events, Day decides to talk with Terminus rather than go to war.
Foundation Season 2 Episode 8 Ending: Will Tellem Kill Gaal?
While the rest of the galaxy is thrown into a state of tension after Mallow disrupts Day's plans of executing Constant and Poly, Gaal and Salvor fight for their survival at Ignis. It turns out that Tellem wants Gaal's body but not her mind. When Tellem saw how powerful Gaal was and how much more powerful she could get if she worked on herself, she knew she needed Gaal on her side. She said as much but didn't reveal that she wanted Gaal's powers.
Tellem is in the habit of switching bodies every seventy years or so. Each time, she chooses someone who would offer more power to her. She transfers her consciousness into their body, giving her another lease on life while giving her access to her new body's power and becoming stronger. With her current body dying, her options at Ignis were limited, but she knew Gaal would come along because it turns out that it was Tellem who reached out to Gaal when she was still on her home planet and planted the idea in her mind to leave.
While Gaal is unable to free herself, Salvor decides to go to Hari Seldon for help. Their Hari is dead, but the other one, who lives in the Vault, is very much available. With the help of the Radiant, which she stole from the ship to keep it from falling into the wrong hands, she enters the Vault. Her presence is a shock to Hari, but he quickly catches up to all the things he had missed all this while and helps her figure out a way to escape captivity. Before parting, Gaal gives him the name of Hober Mallow, which refers to an earlier episode where Seldon asked the people of Terminus to find him.
Is Demerzel Manipulating the Cleons? Is She the True Ruler of Empire?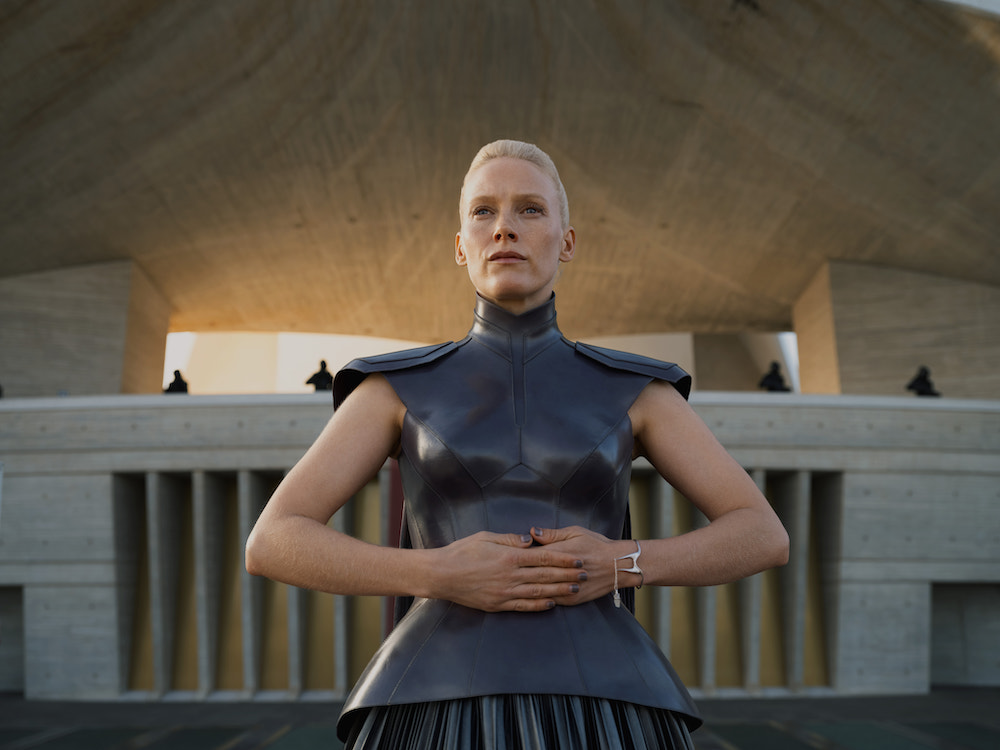 One of the things that the second season of 'Foundation' has focused on is Demerzel's role in the Empire. The fact that she has always been around and always will be has been reiterated a few times by now, establishing that Demerzel has been with the Empire since before Cleon I created his clones to create the Genetic Empire. All this time, she is the only one who has been around with the Cleons, helping them run the Empire. However, it seems like she has been using them as puppets all along.
Demerzel has been around for more than 11,000 years. It is a very long time, even for a robot, and no one can account for everything she might have done or seen during this time. No one even knows the true nature of her origin and her role. Everyone around her guesses that she was created to serve the Cleons when, in fact, she had been the power that stayed in the shadow all this while! Dawn, Sareth, Dusk, and Rue come to this conclusion from different lines of inquiry.
Dusk is unnerved by his lack of information about Demerzel and decides to dig deeper. He finds the opening in an anomaly on the wall painting where the chroma doesn't behave like in the rest of the painting. This leads him and Rue through a secret passageway and down a staircase, which Dusk never knew about. He doubts that any of the Cleons, including the current Day, ever knew about it. At the bottom of the stairs, he is greeted by the hologram of Cleon I, who tells him that this place was meant to be a prison but doesn't specify for whom.
The fact that Demerzel had been keeping this place a secret shows that there are so many other things that the Cleons have no idea about, including their deleted memories, which Dusk and Dawn had started looking into. While the last season focused on her loyalty to the Empire and her readiness to do whatever it takes to save it, this season has been about her shrewdness and how she has been manipulating Day and those who came before her. It was clear from the first episode that she has been playing her own game, which no one noticed because they either ignored her or trusted her blindly. It seems some of them have become wise to the whole thing, but it might be too late.
Read More: Foundation: Who is Seldon's Wife Yanna? What Happened to Her?