With Netflix's 'Break Point' essentially charting every aspect of the life of professional tennis athletes from across the globe, we get a true insight into the way they navigate their daily experiences. After all, it incorporates not just exclusive acuities by key players, their loved ones, coaches, and other team members but also footage of their game to really paint a clear picture of their being. Amongst them was thus Frances Tiafoe Jr. alongside his trusted entourage — yet for now, if you simply wish to learn more about his relationship with Ayan Broomfield, we've got the details for you.
Frances Tiafoe and Ayan Broomfield's Journey
It was reportedly back in 2015 when Sierra Leone-rooted first-generation Maryland native Frances Tiafoe initially got involved with Ayan Broomfield at 17, only for them to quickly fall head over heels in love. The truth is they'd bonded over their challenging backgrounds while also having great aspirations for the future, which is the primary facet that enabled them to build a stable foundation together. "We both came from a pretty tough place," the latter said in the documentary series at one point, "but we always had this saying of 'Let's change our lives… let's [continuously] change our lives."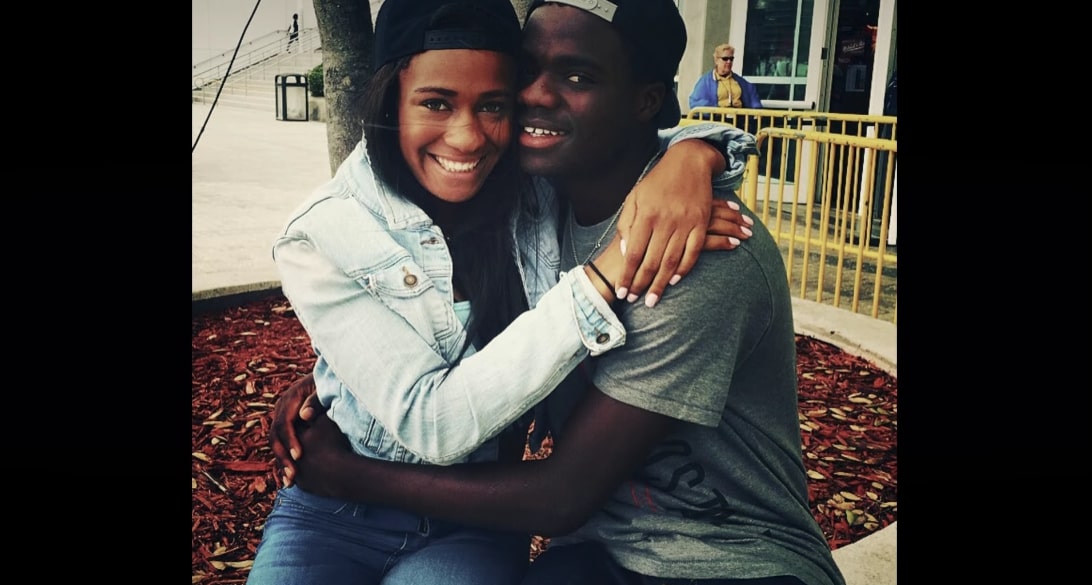 Hence, of course, whether it be Frances' decision to focus on his pro career upon graduation or Ayan's choice to pursue further studies at UCLA, this couple supported one another at every step. The fact the latter is a tennis player herself has definitely helped them, too, especially since this NCAA champion, All-American athlete, and IFT competitor knows the game's demands first-hand. So it's true that she not only doesn't let his priorities slip away but also has as much of a hand in his overall well-being, training, and performance as actual members of his employed sporting team.
This much was actually evident in the Netflix original production itself, particularly with Ayan stating the two of them would almost be on lockdown for the entirety of the 2022 US Open in New York. "We need to mitigate distractions, so we're not going for dinners," she firmly elucidated without a trace of resentment. "We're just going to lock in for two weeks and see how far we can push this." She then hyped her beau Frances by unabashedly adding, "If he can mentally focus and stay locked in, he can really do this" — he can win the US Open as his first title, but alas, it didn't work out.
Are Frances Tiafoe and Ayan Broomfield Still Together?
Despite the fact Frances' short-term goal of winning a title hasn't been realized as of yet, the reported Orlando, Florida, resident is thriving both personally as well as professionally at the moment. That's because he's still blissfully in love with Ayan, who has been accompanying him to as many games, tours, and public events as possible while also focusing on her own individual career. It actually appears as if she is more than a mere tennis player these days — she's a public figure with several brand partnerships already under her belt, plus an entertainment industry body double.
You can even check out Frances and Ayan's respective social media platforms to learn more about their current standing because neither of them ever shies away from showing off their adoration. In fact, for her birthday in August 2022, the athlete had penned, "Happy 25th bday to my baby. Quarter way done with this whole life thing. Damn you getting old out here 😂😂😂. Enjoy it today wish I was with you I love you see you soon ❤️❤️😍😍." Then, on April 1, 2023, he did a random appreciation post for his girlfriend (now a YouTube vlogger) by calling her his "rock" alongside a few pictures, including a collage depicting them in 2018 and in 2023.
Read More: Why Did Ajla Tomljanović and Matteo Berrettini Break Up?