Investigation Discovery's 'Vengeance: Killer Coworkers: Forged in Blood' depicts how Frank Stonemark, a Carbondale, Illinois, in his 70s, was brutally murdered in late October 2017. While the authorities pursued several leads and chased down numerous suspects, the case attained a breakthrough when one of the killers contacted the police and admitted to his involvement. The episode provides a comprehensive view of the case, providing further answers to those wondering about the outcome.
How Did Frank Stonemark Die?
Frank Stonemark was born in the suburbs of Chicago in 1941. Talking about his early life, his daughter, Cathy Stonemark, recalled, "My dad was raised by his mother and stepfather. My grandmother was a cocktail waitress. She wasn't college-educated; my dad saw a better life. He knew education was the way out." Frank met his first wife, Elaine Sandino, in 1963 at Lewis College in Joliet, Illinois. The two shared a work ethic and wanted to build something lasting together. The duo settled down in Carbondale, Illinois, with him enrolling at Southern Illinois University for post-graduation.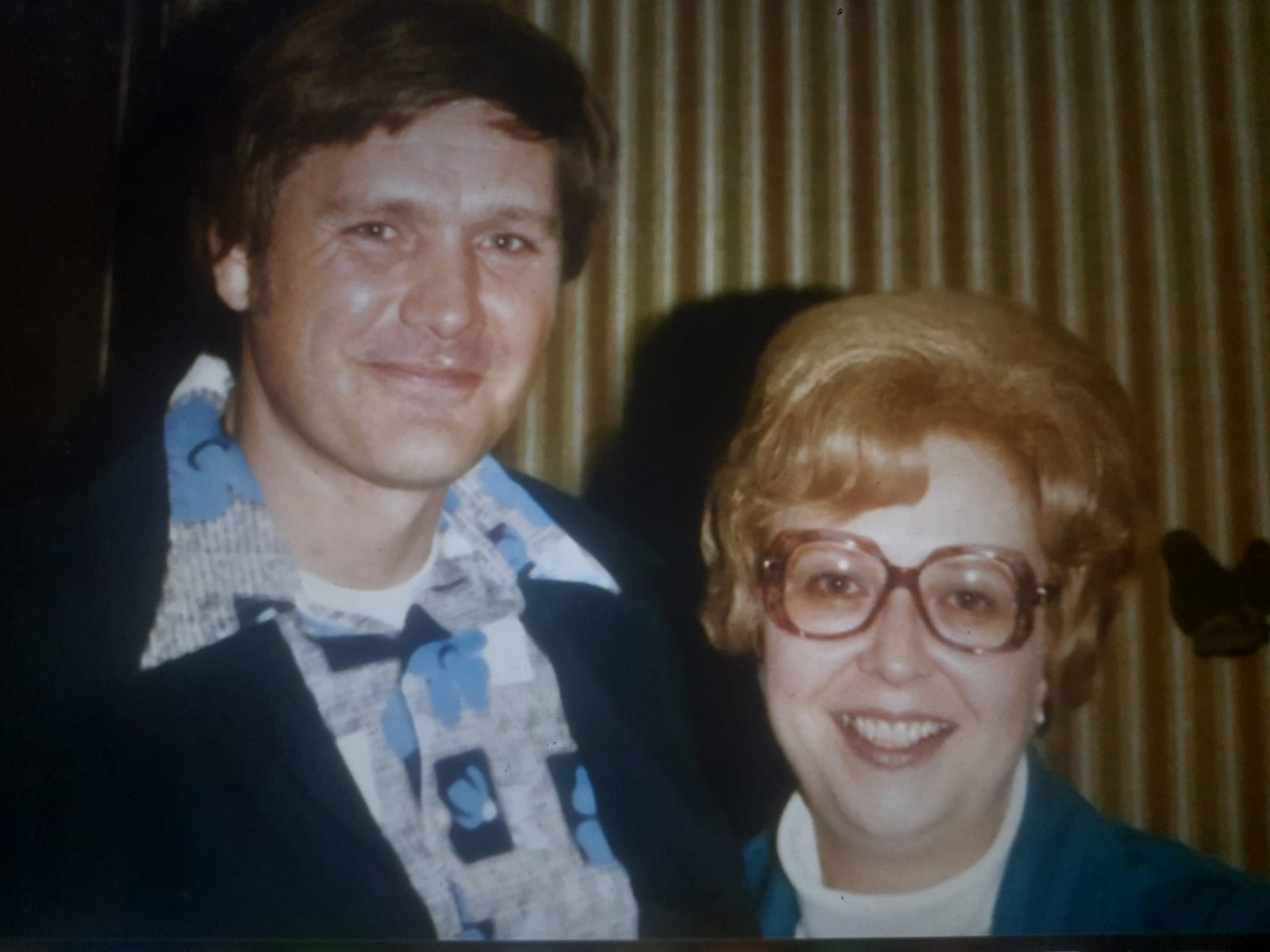 Over the following three decades, Frank and Elaine raised three children — Cathy Stonemark, Susan Stutzman, and James Stonemark — and built a rental business in the college town. They banked on the housing shortage in Carbondale in the 80s, and the couple provided entry-level housing to people, thus prospering their business. Elaine recalled how they had never hired any handymen for years, with Frank handling the maintenance while she did the cleaning and other services. James added, "The way they built it was one piece at a time."
However, the marriage came to an end around three decades later when Elaine discovered Frank was having an affair with one of their tenants, Carmen Noland. Frank married Carmen in 2010, who was over 20 years younger than him. In 2017 autumn, Frank, then in his mid-70s, was methodically transferring his business duties to his wife and other employees. He was eager to embrace a tranquil retirement and savor his golden years, though his envisioned retirement never materialized as Carmen reported him missing to the authorities on October 30.
Carmen, a Romanian native, told the police the couple had a heated argument the previous day, and Frank had a habit of wandering off after such disputes. However, his absence extended beyond his usual pattern this time, which was concerning, given his reliance on medication for managing several health conditions. Though his remains were never found, police sources stated the killers fatally strangled the septuagenarian, dismembered him, and dumped his body parts into garbage bags before incinerating them in burn barrels.
Who Killed Frank Stonemark?
Following the missing person's report, the investigators initiated a search for Frank and his minivan, reaching out to his ex-wife and children in the hopes of gathering information, but their efforts yielded no leads. The detectives expanded their inquiries, contacting Frank's business associates and conducting searches of his multiple properties. Carmen contacted the police on November 3 to disclose that her "missing" husband's passport had allegedly vanished, raising suspicions that he might have traveled to the Dominican Republic.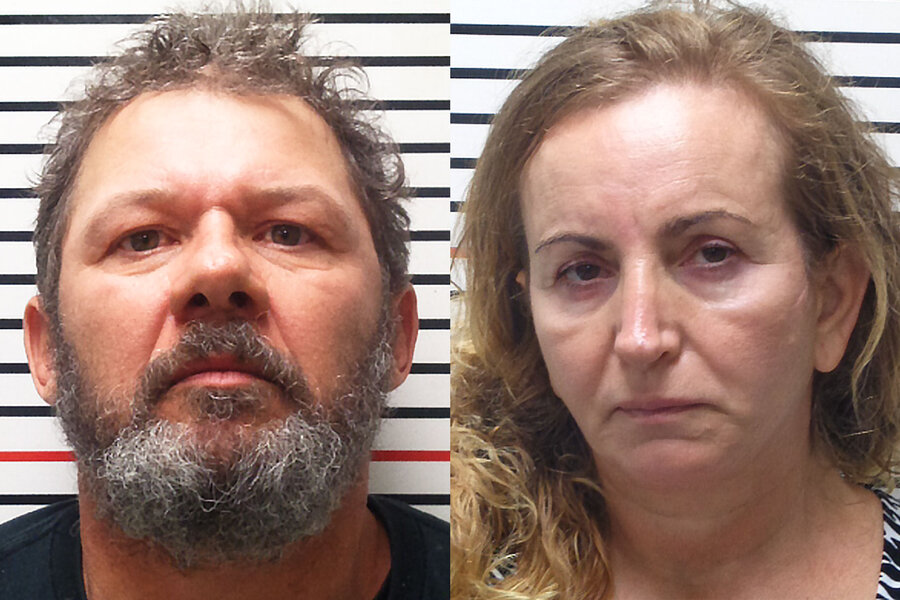 According to family sources, Frank had vacation property there from his earlier marriage. However, the police could find no evidence of a plane ticket purchase or passport usage. At this juncture in their probe, they delved deeper into witness testimonies, bank records, and Frank's associates. One individual they interviewed was James M. Deese, a maintenance worker who recalled seeing Frank on October 29. He noted that Frank appeared upset at the time but was unaware of the source of his distress.
One of his longtime business associates informed the authorities that Frank had approached him multiple times seeking loans. On one occasion, Frank appeared exhausted and had a bruised cheek. Carmen, a single mother with three children, attributed Frank's financial difficulties to gambling, prompting detectives to consider the possibility of a loan shark's involvement in his disappearance. However, further examination revealed that Frank had not used his player card at nearby casinos for at least two years.
Around a month into the search, Illinois detectives pursued a new lead. They learned of a former handyman who was said to have had an affair with Carmen, leading to a confrontation with Frank. While the suspect confirmed the relationship, he presented a solid alibi — he had been incarcerated when Frank disappeared. The authorities were perplexed by Carmen's failure to disclose her involvement in the extramarital affair. A subsequent probe uncovered a pattern of romantic relationships between Carmen and various maintenance workers.
The police found Frank's minivan in a Paducah, Kentucky, car park on March 17, 2018. The forensic technicians found bloodstains inside the vehicle, thus confirming foul play. However, the breakthrough came five months after Frank's disappearance when James contacted the police and delivered a shocking revelation. He claimed Carmen had summoned him for assistance at her home around 10:00 pm on October 29, 2017. He claimed he found Frank lifeless on the floor, blood pooled around his head.
She did not explain the situation but coerced him into silence by threatening his job and his home, both tied to Stonemark properties. He also confessed to helping Carmen move Frank's body to a rental property and driving the van across state lines. The police suspected a romantic relationship between James and Carmen, and their suspicions were validated when he admitted to the affair. Meanwhile, Carmen reported an alleged break-in at a rental property just before Frank's disappearance and mentioned James as a possible suspect.
As the police understood the spurned lovers were turning on each other, they pressed James for further details, offering him the prospect of leniency and a plea deal in exchange for full disclosure. He confessed that he and Carmen had conspired to kill Frank shortly after they began their affair. Carmen feared Frank might remove her from his will and convinced James that they needed to eliminate him for them to be together. James admitted to strangling Frank before moving the body 20 miles away, dismembering it, and burning the remains.
Where Are Carmen Stonemark and James Deese Now?
James Deese supplied the police with maps indicating the locations of the barrels. At the scene, the officers discovered visible traces of human remains and sent samples to the Illinois State Police crime lab for analysis. He pleaded guilty to first-degree murder and concealment and agreed to testify against Carmen Stonemark as part of a plea deal in July 2018. During a July 11 formal police interview, Carmen, unaware of the developments, continued to lie until the investigators revealed that James had confessed to the murder. She immediately requested legal assistance.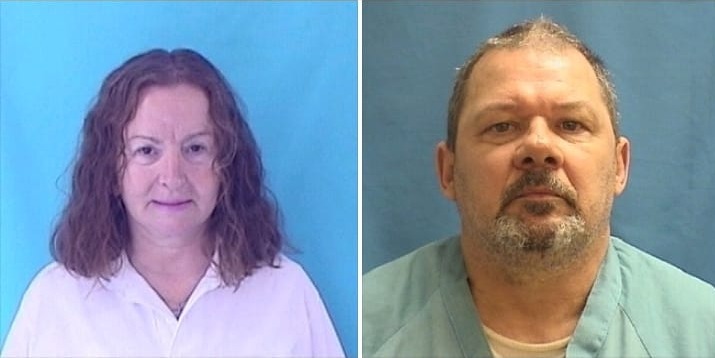 Carmen faced charges of first-degree murder, solicitation, and concealment. She ultimately pleaded guilty to solicitation to commit murder and concealment of a homicidal death, receiving a 20-year prison sentence on July 19. James was sentenced to 25 years behind bars on July 20. Carmen, 60, remains incarcerated at the Logan Correctional Center and will be eligible for parole in November 2033. James, 58, is serving his sentence at the Western Illinois Correctional Center and will be eligible for parole in 2043.
Read More: Jens Soering: Where is Derek and Nancy Haysom's Killer Now?