Investigation Discovery's 'Evil Lives Here: Shadows of Death: Killing of Two Spirits' depicts how 16-year-old Fred Martinez was a victim of an alleged hate crime in Cortez, Arizona, in June 2001. The brutal death sparked outrage nationwide, with LGBTQ+ activists demanding justice and strongly condemning the heinous crime. The authorities caught the killer within weeks of the homicide, and the episode takes the viewers through Fred's life and how his case was solved. If you're intrigued to know more, including the perpetrators' identity and current whereabouts, here's what we know.
How Did Fred Martinez Die?
Fred C. Martinez Jr. was born on March 15, 1985, to Fred C. Martinez Sr. and Pauline Mitchell Cly in Tuba City in Coconino County, Arizona. The youngest of Pauline Mitchell's five sons, he moved to Cortez with his mother and siblings in the early 1990s when he was in grade school. Fred had just finished his freshman year at Montezuma-Cortez High School in 2001. He loved music, played the clarinet, and enjoyed dancing. Besides, Fred was a member of the Native American Club in school, drawing satisfaction from painting and artwork.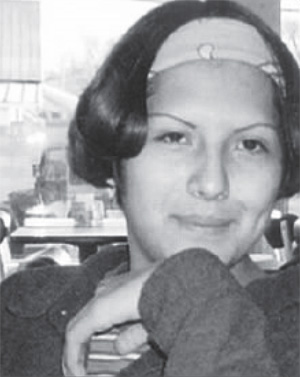 On the night of June 16, 2001, the teenager left Pauline's trailer home in Cortez, saying he was headed to the carnival at the Ute Mountain Roundup Rodeo. When he did not return home, his worried mother reported him missing to the Cortez Police. Some children playing in a shallow canyon on the edge of Cortez found Fred's bludgeoned remains on June 21, five days after he mysteriously disappeared. The site was near the sewer ponds south of the town. According to reports, the victim's skull was fractured with a blood-stained boulder found at the scene.
Who Killed Fred Martinez?
Before decoding the murder mystery, it is essential to understand the alleged motive and premise of the homicide. Fred had explained to his family that he did not want to choose between being a boy or a girl — he wanted to be both. He self-identified as a gay male, commonly used the name Fred, and sometimes wanted to be called Beyoncé in honor of his favorite singer. Moreover, he expressed a wonderfully feminine aspect of his most authentic self through how he dressed and presented himself.
According to Pauline, Fred somedays wore men's clothes while sporting makeup and fashioning his wardrobe with one of his mother's purses on other days. He hailed from the Navajo tribe and adhered to the Navajo concept of 'nádleehí' that transcends limited categorization. Hence, Fred described himself as nádleehí—a spiritual, sexual, and gender identity that would have continued to provide him with a dignified sense of his history and a hopeful view of his future.
Anthropologist Wesley K. Thomas explained that long before Europeans settled on the continent, dozens of Native American tribes accepted men with feminine temperaments who adopted women's dress and social roles and typically preferred having sexual relations with other men. However, modern times were cruel, with Fred's closest friend, Robin Flores, describing how the school children mocked his attire and used homophobic slurs against him. Robin recounted how her friend always masked his pain with a smile.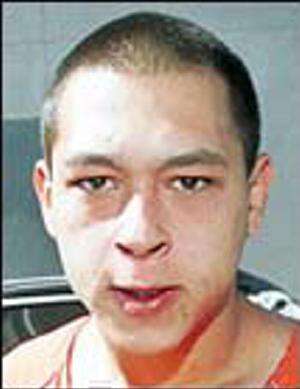 Robin said, "I know it hurt. I wanted to say something back to those kids, but he'd tell me, 'No, no, it's okay — it's just words.'" Fred's mother, Pauline, recounted, "He was a typical boy. He used to love dressing up like a cowboy, playing with toy cars, loved horses." Nevertheless, Fred transformed while studying in middle school in the late 1990s. Pauline reminisced, "All of a sudden, he started wanting to wear makeup." When she asked the reason behind the transformation, Fred stated that he "liked it" and "felt comfortable."
Fred told his family that it was up to whether they wanted to accept him as he was. Robin had been his friend since elementary school and stated she accepted his identity while becoming closer. She recalled, "He would come to my house, and I'd help him curl his hair. Or I'd help him put his makeup on. We'd try on clothes together, play Monopoly, cards, or video games together." Meanwhile, Pauline stated how her son's appearance prompted school officials to send him home "more times than I can remember."
Fred was drawn to the spiritual traditions of his own culture and the spirituality of the Native American Church. He loved the beauties of Monument Valley and wanted to collect eagle feathers to make ceremonial fans. The 16-year-old felt he was destined for great things, and told he told his friends he was confident he would appear in Teen People magazine one day — a tragically prophetic hope when an article about his murder did appear.
After the officers found Fred's decomposed remains, Pauline alleged the authorities did not contact her until June 25, 2001, despite repeated calls to their office reporting her son missing. Montezuma County Sheriff's deputies arrested Shaun Murphy, then 18, on July 3, when an anonymous caller to Crimestoppers said he bragged that he had "beat up a fag." He was charged with second-degree murder. According to court documents, one of Shaun's friends, Clint Sanchez, told the detectives he and Shaun were cruising in a car in Cortez on the night of June 16 and gave a ride to a young gay man.
Where is Shaun Murphy Now?
The investigators believe Clint was referring to Fred. He alleged they dropped the youth off at a street corner before driving to a friend's apartment less than a block away. However, Shaun ventured out alone briefly after, stating he wanted to buy marijuana. According to a court affidavit, he returned to the apartment with blood all over him and his clothes around 20 minutes later. Shaun told Clint he had gotten in a fight, and someone was still lying in the 'Pits' — where Fred's body was found.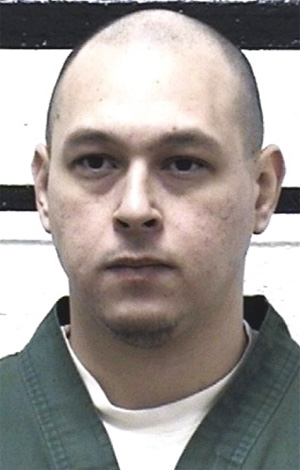 Shaun claimed he was heavily drunk when he assaulted Fred and crushed his skull with a rock, leaving him in a remote canyon called 'The Pits,' just outside the town. Despite his claims not to have realized the blows were fatal, he allegedly bragged about the confrontation and did not summon help. Though Shaun was initially charged with second-degree murder, the prosecution upgraded it to a first-degree murder charge with the possibility of life without parole.
The father of two from Farmington, New Mexico, pleaded guilty to second-degree murder in his 2002 trial and stated, "I made a terrible mistake." A Colorado judge sentenced Shaun Murphy to 40 years in state prison. According to a September 2019 report, a Colorado parole board granted Shaun parole in May 2018. Online records state he was paroled to Colorado's northeast region after serving 17 years on September 1, 2019. The 40-year-old reportedly lives in Greeley and has been restricted from consuming alcohol or intoxicating drugs.
Read More: Earon Harper Murder: How Did She Die? Who Killed Her?