What started as an intense squabble between a married couple, Fred Oesterreich and Walburga "Dolly" Oesterreich, in August 1922, ended with the former getting shot to death by a man who intervened in the scene out of nowhere. Investigation Discovery's 'A Crime to Remember,' episode titled 'Guess Who?' portrays a detailed picture of all that transpired during the gruesome murder and takes the viewers through the aftermath of the baffling case, including the identity of the killer. Let's study this crime in detail and find out what happened to Dolly and the killer, shall we?
How Did Fred Oesterreich Die?
On December 8, 1877, in Chicago, Wilhelm Oesterreich and Johanna Krueger Oesterreich welcomed a baby boy in the world, whom they named Fred William Oesterreich. He grew up with an elder sister, Anna Oesterreich Krutz, and a younger brother, John Louis Oesterreich. Later, he went on to become a wealthy textile manufacturer, mainly dealing with kitchen aprons. In the same factory, he exchanged glances with a young girl named Walburga Barbara "Dolly" Korschel Hedrick. She was the daughter of German immigrants and grew up on a farm in the Midwest.
Walburga was quite popular among the factory workers due to her charisma and amicable nature. A few years later, when she came of age, the two got married, reportedly in 1897. In 1900, the pair gave birth to a son, Raymond Harold. However, their happiness was short-lived as he passed away at the age of 9 in 1910. Though the two were popular members in their community, the flaws in Fred and Walburga's marriage began to come to light as Fred followed a hard-living mentality and drank a bit too much. As for Walburga, she was allegedly unsatisfied with their marital life.
As per reports, Walburga was allegedly involved with multiple lovers and invited them over during the daytime when Fred worked in the factory. After several years of living together in a Milwaukee mansion, Fred reportedly started to hear strange noises from the attic, claimed that his cigars would disappear, and saw some shadows passing right outside his bedroom door at night. However, Walburga dismissed them as her husband seemingly "imagining things." Soon, the Oesterreichs moved to Los Angeles around 1918, where their marriage took a turn for worse.
Fred started drinking even more than earlier, which reportedly led to violent bickering between the two. A few years down the line, on the night of August 12, 1922, they got into a heated argument. But soon, a man came running down from the attic brandishing two .25 caliber pistols aimed at Fred. The two struggled and grappled for a while before the man managed to fatally shoot Fred three times. Upon the arrival of the police, Walburga was found locked in the closet. Initially, the authorities suspected a botched robbery to be the reason behind Fred's shooting death.
Who Killed Fred Oesterreich?
The investigators launched the search for the killer, who, as per Walburga, shot her husband because he didn't give in to their demands, stole his expensive diamond watch, locked her up, and fled the house. Although the authorities were suspicious of Walburga, they didn't have any evidence to directly point fingers at her. She inherited her husband's fortune and moved to a nearby house, and got involved with her estate attorney Herman S. Shapiro, whom she hired after she was suspected of Fred's murder.
As per reports, Walburga gifted Shapiro a diamond watch, which he recognized as Fred's stolen one. However, she claimed it was lying under a window seat cushion. Later, Walburga got fond of a businessman named Roy H. Klumb. She allegedly convinced him to get rid of a gun by claiming that it looked just like the one her late husband was shot with and the police could suspect her of the heinous crime. Klumb tossed it into the La Brea Tar Pits. As for the second gun, Walburga handed it to one of her neighbors after reportedly telling the same story, who buried it in his yard.
After Klumb and Walburga broke up on unfriendly terms, in July 1923, he went to the police and ratted out about the gun he got rid of. They managed to retrieve the gun near the oozing tar, and she was sent behind bars under suspicion of her husband's murder. When word got around about it, they got their hands on the second gun, too, after the neighbor came out clean about the gun he hid, reportedly at Walburga's behest. Owing to their rugged conditions, it became unattainable for the authorities to determine whether the guns were used to fire the fatal shots at Fred; the charges were dropped.
In a strange turn of events, while Walburga was in jail, she requested Shapiro to head to her place and give groceries to her "vagabond half-brother" living in the attic, a man named Otto Sanhuber. He told Shapiro everything about his 10-year-long relationship with Walburga. Sanhuber mentioned that he and Walburga reportedly met in 1913 when he was 17 and worked as a repairman at Fred's mill in Milwaukee. He shared that he was introduced to the charms of Walburga on a hot autumn day when Fred sent him over to the mansion to repair her sewing machine.
Since that day, their decade-long affair began. At first, they used to sneakily meet up in hotel rooms but soon, decided to satisfy their desires on the Oesterreichs' marital bed. In order to avoid suspicion from the neighbors and Fred, Sanhuber settled into the attic of the Oesterreichs' house. While they continued to pursue their affair during the day, he would exist silently in the attic at night along with the supplies provided by Walburga, which included food, books, a lamp, and writing materials.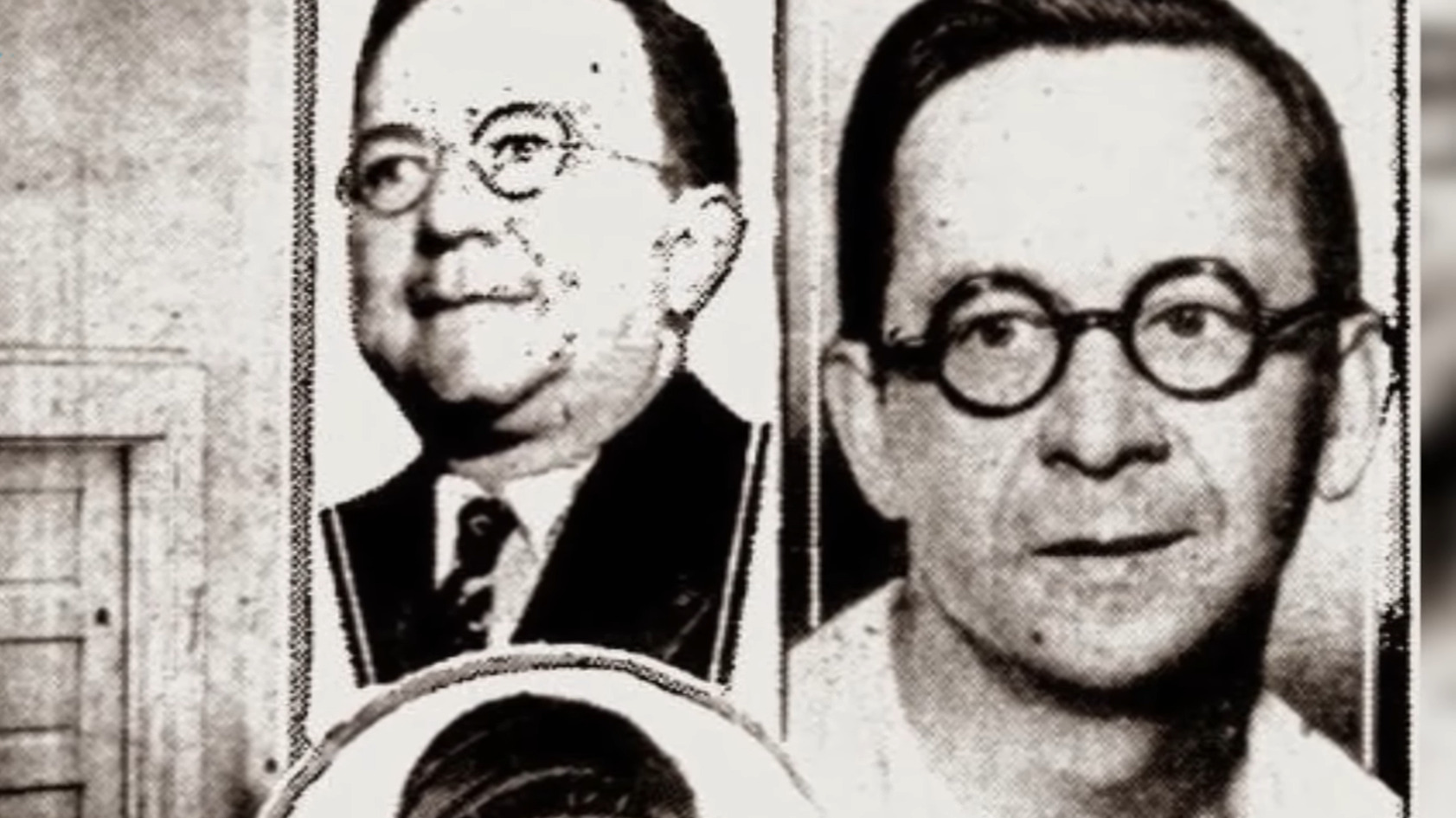 When the married couple moved to LA, Sanhuber followed and made another home in the attic of their new house with the help of Walburga. So, on the fatal night, when he overheard the Oesterreichs' violent argument, just like a jack-in-the-box, he came to the defense of his lover guns blazing and ended up killing Fred.
Furthermore, after Fred's death, Sanhuber followed Walburga and moved to the attic of her new house. However, the difference was that now their relationship was, reportedly, not based on affection but on dominance and submission instead. He was given a typewriter to keep writing, along with a few nickels and dimes by Walburga. After hearing this story, Shapiro kicked him out of the attic that day, and according to 'Fallen Angels' by Marvin J. Wolf and Katherine Mader, he found him a job as a janitor in San Francisco.
What Happened to Walburga "Dolly" Oesterreich and Otto Sanhuber?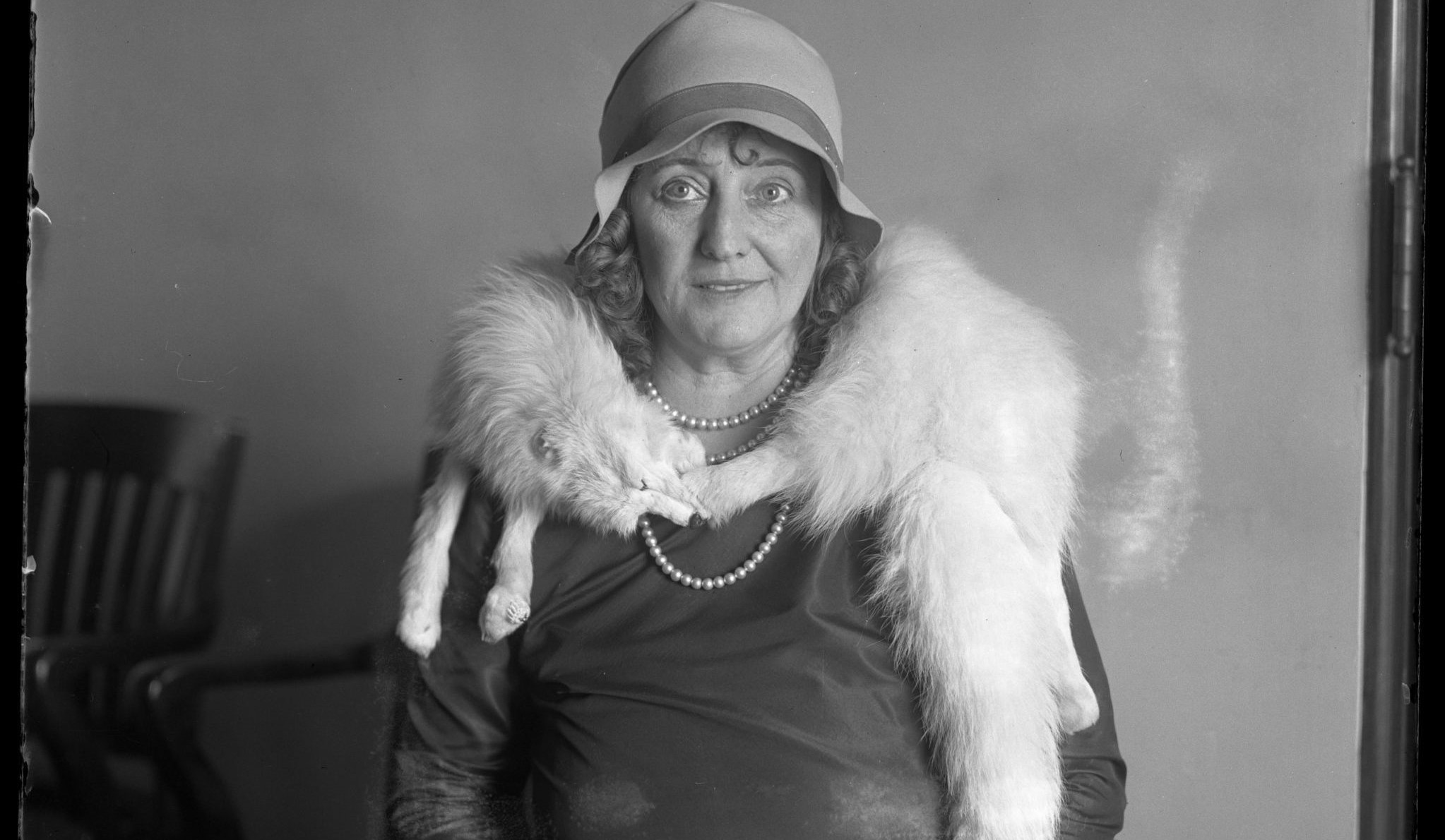 Although Walburga was released on bail and the claims against her were dropped, in 1930, Shapiro decided to tell everything he knew about her to the authorities. This time around, she was charged with conspiracy for her husband's murder. But at her conspiracy trial, she was acquitted as her trial resulted in a hung jury, and in 1936, she was cleared of her charges. She spent the rest of her life in Los Angeles with a 30-year companion named Ray Bert Hedrick, whom she married less than two weeks before dying a free woman in 1961 at the age of 75.
After Shapiro came clean with the authorities, Sanhuber was charged with murder. However, although he was found guilty of the crime, he managed to walk out of the court a free man as the statute of limitations had run out. Now also known as "The Batman of Los Angeles," he wasted no time in changing his name to Walter Klein and moved to Canada and worked as a porter, as per 'Fallen Angels' by Marvin J. Wolf and Katherine Mader. The book also reveals that he married a Canadian woman named Mathilde and eventually returned to LA with her. Working another job as a hotel porter in the West, he used to work night shifts and made no contact whatsoever with his former lover.
Read More: DaJohn Mitchell Murder: Where Is Jordan Damonte Johnson Now?