The fourth season of the '90 Day Fiance' spinoff, titled '90 Day Fiance: The Other Way,' introduced us to US native Gabriel and his Columbian girlfriend, Isabel. While Gabriel appeared pretty excited to be a part of '90 Day Fiance,' the show soon revealed an underlying secret of this cross-border relationship, making fans eager to learn more about the pair as they attempt to face several challenges arising from differences in habits, cultures, customs, and lifestyles. Well, here's everything we know about Gabriel Paboga and Isabel Posada!
Gabriel and Isabel: Where Are They From?
A resident of Margate, Florida, Gabriel or Gabe, was 32 years old at the time of filming. While on the show, Gabriel mentioned that he owned and operated his own company, through which he sold underwear that already have a bulge in them. Moreover, the reality star claimed that he buys the underwear at wholesale rates and sells them after adding in a natural-looking bulge. Although Gabriel does seem to be making a name for himself as an entrepreneur, readers will be surprised to know that he has come out as trans.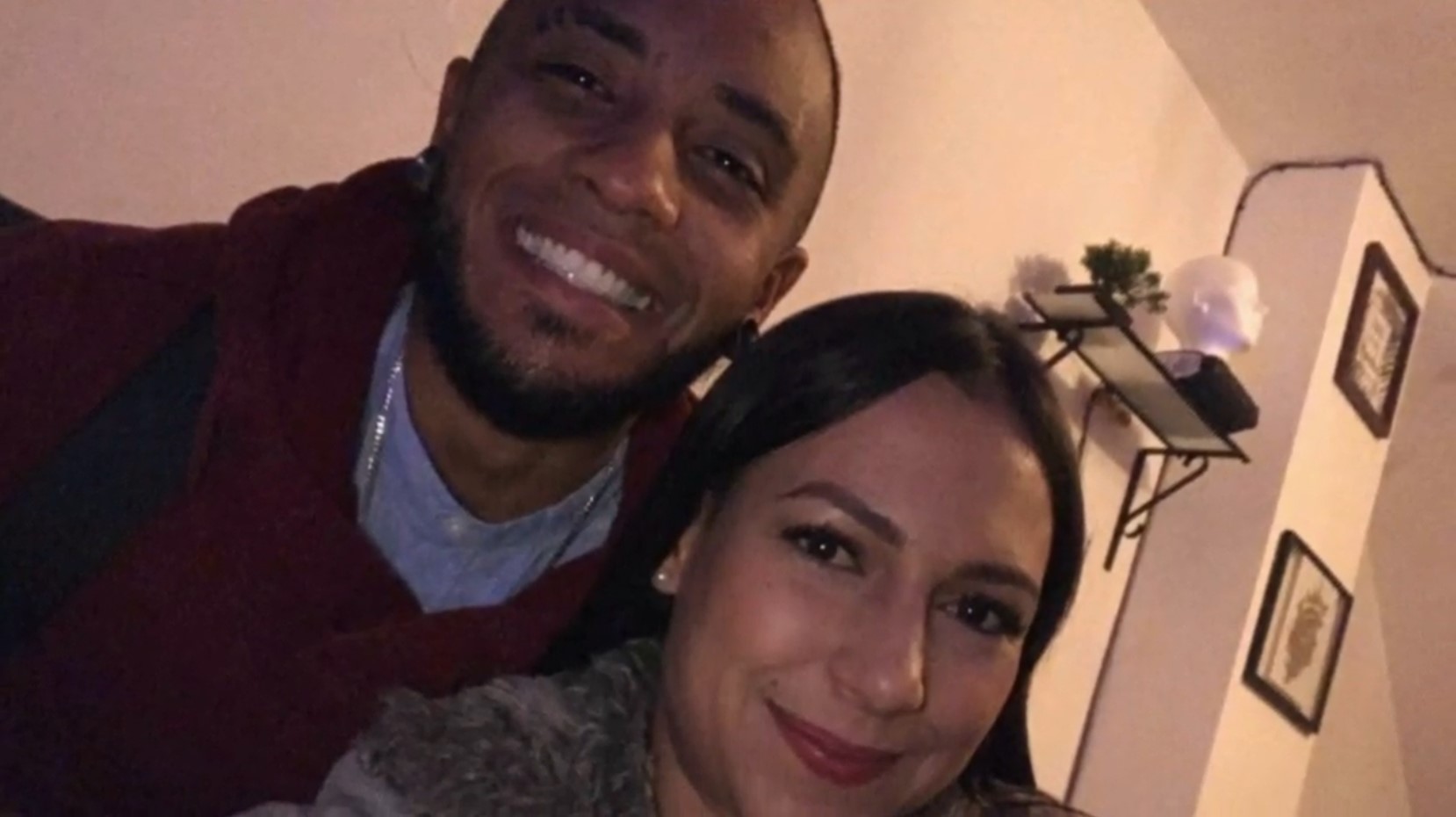 On the show, Gabriel talked about his early life and how he came out as a lesbian during his teenage years. However, with time, he realized he could undergo a sex-changing operation, which would give him the freedom to live life as he chooses. Hence, he eventually went through with the operation and adopted the name Gabriel while carrying on his tradition of hosting one-person pride parades.
On the other hand, Isabel is a beautiful and vivacious Columbian native who seemingly fell in love with Gabriel at first glance. However, quite unfortunately, Isabel prefers privacy regarding her personal life and has an extremely limited presence on social media. On top of it, she has refrained from disclosing her profession in public, although fans are eager to know if she stayed with Gabriel after he revealed his secret.
Gabriel and Isabel: Where Did They Meet?
Once Gabriel's underwear business took off, he found the product to be in great demand. Hence, determined to expand his business, the 32-year-old searched for a new supplier in Colombia. However, fate had other plans as he soon came face to face with Isabel in the foreign country, and the two fell head over heels in love with each other. When talking about her relationship, Isabel mentioned that Gabriel makes her feel special and loved, something that no partner has ever done for her before. Moreover, he comes across as kind and attentive, which made Isabel fall harder with each passing day.
On the other hand, Gabriel, too, seemed enamored by Isabel's beauty and personality and knew that she was the one he was meant to be with. Interestingly, a few weeks after meeting and getting together with Isabel, Gabriel asked her to move in with him to an apartment in Columbia. While Isabel agreed, and the two got to spend some quality time together, Gabriel's visa forced him to return to the United States. Nevertheless, since then, he has shuttled between the two countries, hoping for a chance to settle down with his beloved.
Gabriel and Isabel: Future Prospects
Gabriel and Isabel seem quite taken with each other, which is always a sign of good things to come. On top of it, they prefer not to keep any secrets in the relationship and share a deep understanding, which offers a breath of fresh air in the midst of all the drama. From the very onset, the pair appeared totally committed, as Gabriel wasted no time coming out as trans to Isabel. However, she claimed it did not matter, as she would always accept and love Gabriel just the way he is. Nevertheless, things weren't so simple with Isabel's family, as they appeared to disapprove of the relationship.
On the other hand, Gabriel worried about how they might react if and when they got to know about his secret. Unfortunately, from the looks of it, Gabriel's secret ended up affecting their relationship, as Isabel's father did not want his daughter to marry the US native. On top of it, circumstances forced the Columbian citizen to choose between her family and her love. However, considering Isabel and Gabriel's incredible bond, as well as their determination to stay together, we believe that the two will survive the test of time and even win over Isabel's family if they remain loyal and keep communicating properly.
Read More: Daniele and Yohan From 90 Day Fiance: Everything We Know