Netflix's 'Heart of Invictus' is a documentary series following various athletes who were selected to be a part of the Invictus Games in The Hague, Netherlands. Given that the event is meant for members of the armed forces who have been struggling with physical and/or mental health owing to their time in the service, the stories of those featured truly touch the hearts of viewers. The same holds true for Gabriel "Gabe" George, a US Navy veteran who was one of the athletes during this 2020/2022 international sports event. If you are someone who was inspired by his story and are eager to learn about his current whereabouts, worry not because we have your back!
Who is Gabriel "Gabe" George?
In the Netflix series, Gabriel "Gabe" George shared how he grew up alongside his brother, Justin, in a seemingly ordinary house in Texas. However, his childhood was far from ideal; he revealed that he had many traumatic encounters with his mother's various partners. He talked about one instance where one of them named James had come to the room that he and Justin shared and threatened to choke Gabe if he did not stop talking before actually choking him. Seeing his mother rushing out after her boyfriend once he tried to run away following the incident instead of caring for her own son made the latter firm in his belief that he had no one but himself to rely on.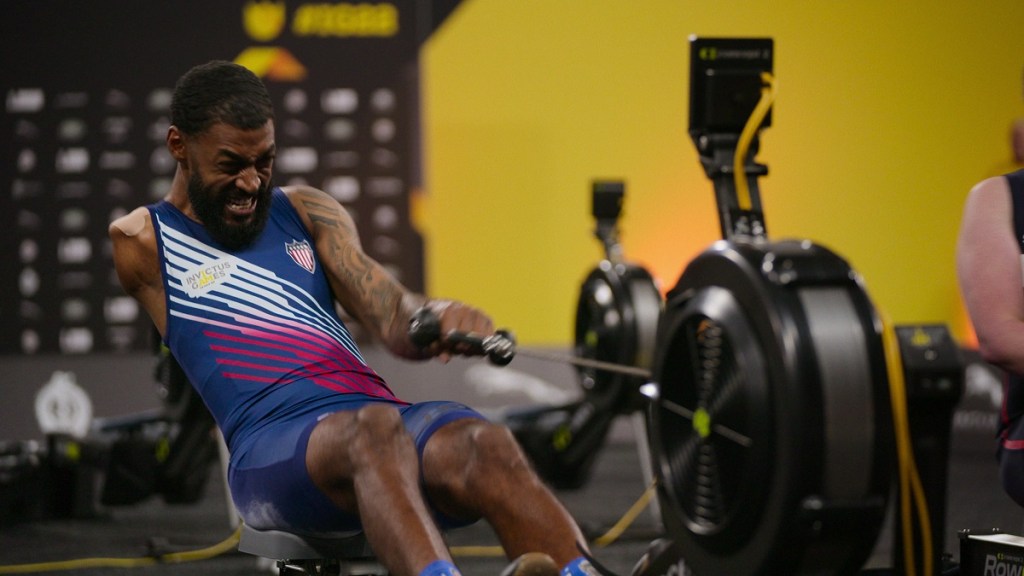 Justin agreed in the Netflix series that while his mother was quite young, the things she and her partners did to Gabe were certainly "abusive." Gabe even shared how getting out of his home as early as possible was what motivated him to sign up to join the Navy in May 2004, right after he finished high school. He added that his mother would often stop him from doing things he wanted, which has only pushed him to pursue one goal after another without really slowing down in order to not miss out on anything.
As for his Navy experiences, having joined the service in July 2004 as a corpsman, Gabe's first deployment saw him visiting places like the Mediterranean, Israel, Haifa, Greece, Croatia, Europe, and Turkey. For his second deployment, he was sent to Guantanamo Bay, Cuba. But alas, mere weeks following his return home from his time in Cuba, he got heavily injured in an automobile accident while coming back home from a bible study on his motorcycle — a car had seemingly pulled out directly in front of him.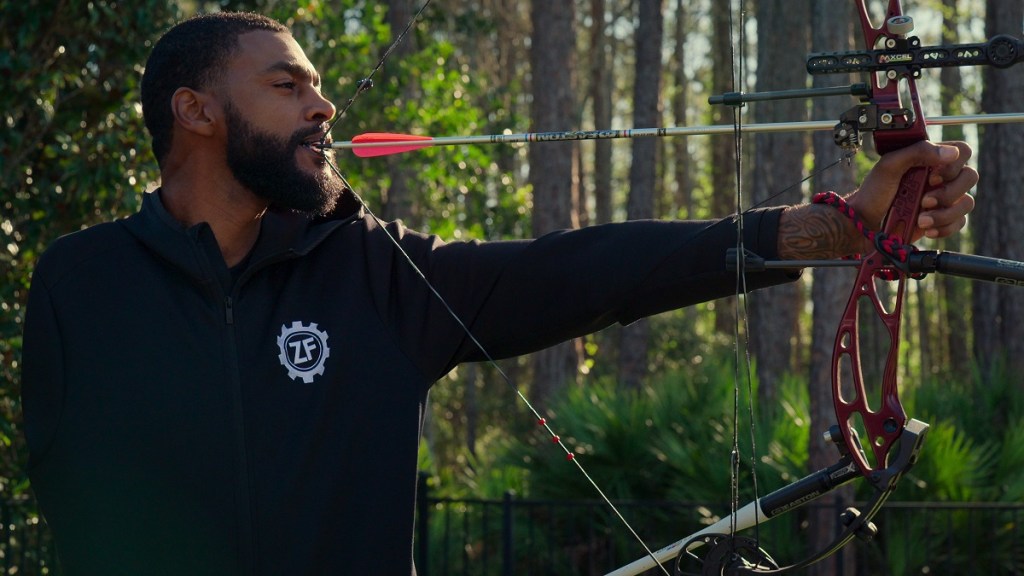 Due to the accident, Gabe was in a coma for three weeks. His C2 and C5 vertebrae, six ribs, collar bone, and scapula were broken, and his lungs had collapsed. The accident also resulted in a traumatic brain injury and a permanently paralyzed right arm, which later had to be amputated as it caused troubles from the veteran's lack of ability to control it. This accident took place in 2008, and Gabe was thus medically discharged from the army in May 2009.
For nearly a decade, Gabe was unsure about what to do with his life, that is, until he attended a National Veterans Summer Sports Clinic event in San Diego, California, where a Paralympic coach showed him he could use a bow and arrow by pulling them with his mouth. The idea that a sport conventionally played using two hands was still not out of his reach motivated Gabe so much he went out to buy a bow the very next day and has since not looked back.
Where is Gabriel "Gabe" George Now?
As of writing, Gabe is thriving under the banner of The One Armed Archer, having created a brand for himself and all that he can do with a bow. Additionally, he has been the Owner/CEO of Paper Planes Enterprises, a company based in Atlanta, Georgia, since January 2013. Gabe now lives in Jacksonville, Florida, and strives to be a role model for his daughter Tameah, stating in the documentary that he works hard every day to be a better parent to her than the one he had. However, the veteran has even admitted he has not shared all the details of his physical, sexual, and mental trauma with his daughter. On the other hand, he is also on good terms with a lot of his other family members.
In the Netflix series, Gabe also shared how his right arm continues to be a source of chronic pain. Following the Invictus Games in 2022, he was seen enjoying a dive in Hawaii in the company of Prince Harry, the Duke of Sussex. The activity served as a respite for him from his continued pain, allowed him to remember he can slow down, and led him to bond with the British royal. "Every conversation that I've had with him has been just like I'm talking to a friend, a brother, maybe because of the military connection that we have," George once told People. "We share where we just left off. The conversation just continues to go on."
Read More: Kasper Holm Henriksen: Where is the Danish Veteran Now?