With 'Waco: American Apocalypse' revisiting the deadly siege by the federal authorities against the Branch Davidians cult, we get a complete insight into what precisely transpired back in 1993. That's because this Netflix original comprises exclusive interviews with almost everyone to have experienced this brutal incident first-hand, including not just sect followers but also former officials. Amongst them was actually FBI Crisis Negotiator Gary Noesner; now, if you wish to learn more about him, his career trajectory, as well as his current standing, we've got the details for you.
Who is Gary Noesner?
It was reportedly back in 1972 when a young yet determined Gary Noesner joined the Federal Bureau of Investigation as a new agent upon realizing he was hungry to do good for his people and nation. The truth is he'd graduated with a Bachelor's degree in Sociology from Florida Southern College the same year, but he still managed to rise the ranks rather quickly upon proving his mettle. However, it was only in 1980 that he began dipping his toes in the world of negotiation by learning of its process, some famous hostage cases, and the complex psychological aspects behind the same.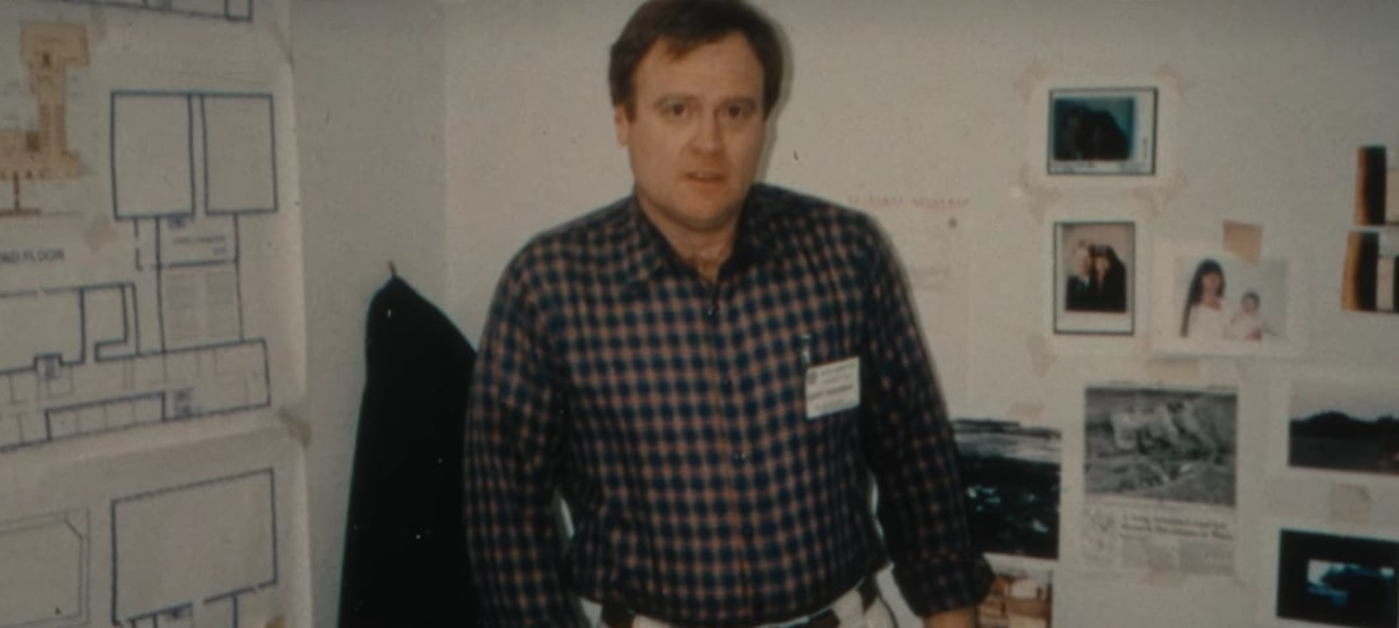 Subsequently, Gary admittedly fell in love with the entire concept of crisis management, driving him to take up a good position at the Terrorism Squad, all the while teaching its course on the side. In fact, reports indicate he led by example to transform the meaning of negotiation; he essentially pioneered the way agents now go about dire situations to obtain the best possible outcome. "We discovered that active listening skills, empathy building, and procedures that enabled us to influence a person positively away from violence made a huge difference," Gary once said.
Thus, it comes as no surprise Gary worked the 1985 TWA Flight 847 hijacking, the 1993 Waco Siege, and the 1996 Montana Freemen Siege, among many other similar high-profile matters. He was actually leading his own Crisis Negotiation Unit Team by the time the early 1990s rolled around, yet he was also actively serving alongside his intermediaries at every step of the way. That's what made Gary one of the best, and that's what ultimately made him Chief of the Crisis Negotiation Unit, Critical Incident Response Group — the first to ever hold this position in FBI's history.
Where is Gary Noesner Now?
Gary Noesner actually retired in January 2003 following three decades of active service as a Chief investigator, instructor, as well as negotiator, only to then jump into the corporate world for more experiences. From what we can tell, he took up the position of Senior Vice President at an international consultancy named Control Risks in Washington the same month but parted ways with it after five years. Since then, the proud father of three has been actively working as a Public Speaker as well as an Independent Consultant while residing in Virginia alongside his longtime wife, Carol Noesner.
In other words, the author of the 2010 book 'Stalling for Time: My Life as an FBI Hostage Negotiator' remains a massive part of law enforcement to this day, especially as he even continues to feature in several shows, documentaries, and publications to speak up on hostage negotiations, terrorism, and kidnapping. Whether it be Netflix, History Channel, NBC, MSNBC, Discovery, A&E, CNN, CBS, and BBC, or Forbes, the New Yorker, Washington Post, New York Times, LA Times, and Philadelphia Inquirer, amongst many others, Gary Noesner has done interviews for them all.
Read More: Where Are ATF Agents Bill Buford and Jim Cavanaugh Now?