Season 1 episode 10 of Netflix's 'Cheat' introduced Gemma, who claimed to be a Radio Presenter from Watford. Interestingly, Gemma hoped that her life experiences would help her make the most of the situation in a game show that encourages cheating. Besides, she even mentioned that she was pretty good at reading body language, which would give her an advantage over the others. Well, with filming now over, let's trace Gemma's journey and find out where she is at present, shall we?
Gemma's Cheat Journey
Although Gemma appeared slightly nervous in the initial stages, she soon got into the groove and began answering questions confidently. Meanwhile, the radio presenter even kept a close watch on her opponents and did not hesitate to accuse others if she noticed a discrepancy. Subsequently, she ended the first round with a perfect score, and although the show revealed that Gemma had cheated once, the radio presenter was able to use her charming nature to brush off all accusations. However, the allegations soon ceased to matter as Gemma's keen observational skills came into play, and she became the contestant with the highest number of accurate accusations. This gave her the title of lead cheat hunter, and Gemma used her power to eliminate Success, who she deemed was her most significant threat.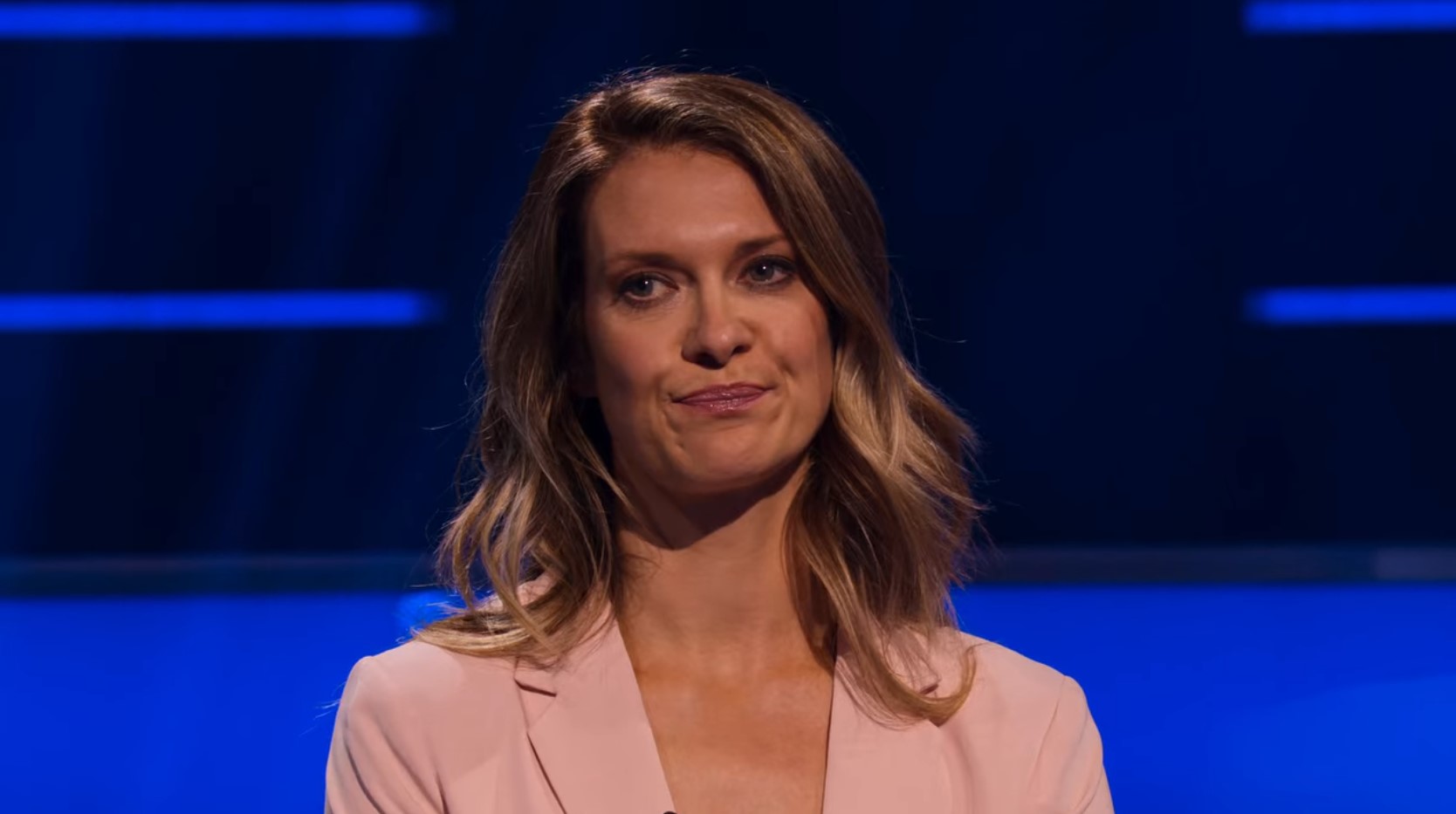 Round two witnessed Gemma stepping up her game as she gave one correct answer after the other. Besides, she never cheated once in that round and at times, confused her opponents through some clever double bluffs. However, round two was another testimony to Gemma's observational skill as she kept up her accurate accusations and retained the title of lead cheat hunter. This title allowed her a free pass into the finals, and she chose to eliminate George from the show. With Gemma facing Natasha in the finals, the competition got quite challenging, and neither was willing to let go. However, Gemma had complete confidence in herself and immediately accused Natasha of cheating once she spotted a discrepancy. This call turned out to be accurate, and Gemma was able to go home with 45000 pounds in prize money.
Where Is Gemma Hill Now?
Gemma completed a degree in Journalism from The University of Sheffield in 2008 before working as a National Key Accounts Development Manager and an Area sales manager. She entered the entertainment industry as a Radio Presenter for Orion Media Ltd in January 2015 and gradually began making quite a name for herself in the field. At present, Gemma still works for Orion Media Ltd but has also achieved fame as a distinguished Radio Presenter for the West Midlands-based Heart Radio, where she presents the show 'Drive.'
While the show introduced Gemma as a Warford resident, it seems like she has since moved to the West Midlands in the United Kingdom. Besides, we are glad to report that she is happily married to fellow Radio Presenter Rob Howard, and the two even share a wonderful daughter together. Additionally, Gemma is the co-founder of the vegan-friendly magnetic lashes company, MagnetEyez, and we hope success never evades her in the years to come.