We are always on the lookout for films that slip through the cracks. A week ago we wrote about "The End of the Tour", and now we bring present a review of another great film of last year, which many people wouldn't have watched. It is the acclaimed actor Joel Edgerton's directorial debut, "The Gift".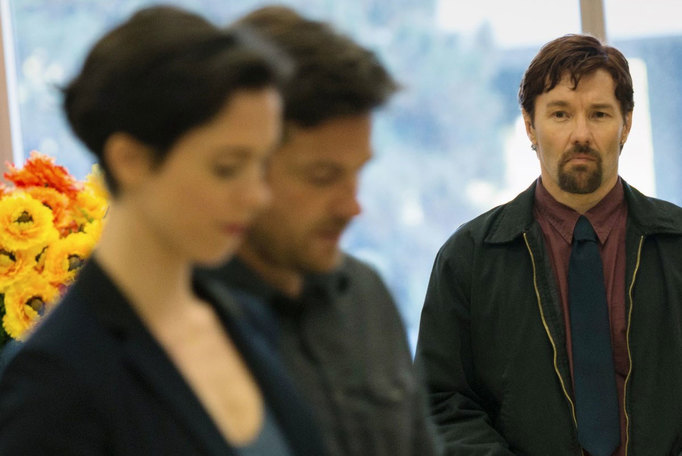 The film starts with a house, and immediately pulls us in. The slow crawl of the camera, the somber coloring and a silent music let us know from the word go that this is going to be intense. Simon and Robyn are a couple and they have just relocated from Chicago to a new suburb in LA, to start a new phase in their lives. However, an unexpected arrival of Gordo–an old friend of Simon's–stirs things up a bit. Gordo initially comes off as a harmless individual, who just wants to meet an old friend and catch up on things. Things take a weird turn when he keeps turning up at their home unexpectedly and unannounced, bringing various gifts with him. While Simon is skeptical about him from the start, Robyn is more accepting of Gordo. This is the central conflict of the film, and other conflicts arise from it naturally and inevitably.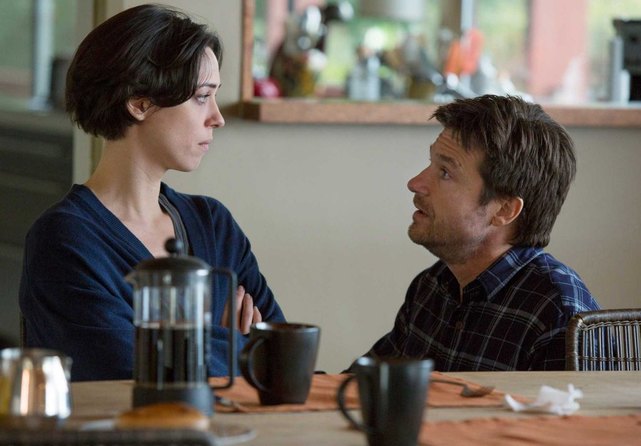 There is not a wasted moment in the film. Perfectly executed, and expertly crafted, "The Gift" doesn't suffer from "juggling genres" syndrome which most debutante directors fall prey to. The viewers expect a lot of dark secrets to be revealed, and the film delivers on that promise, not trying to convolute the plot. However it's not because of the secrets, the twists and turns that the film excels. It's because of the characters. Jason Bateman is fully convincing as the overconfident, egoistic husband, a former bully who is still a bully but doesn't acknowledge it. Rebecca Hall gives a remarkable performance as Robyn, a conflicted wife who must decide between saving her marriage and her own sanity. But it's Joel Edgerton's edgy and haunting performance as Gordo that seals the deal. I knew that Edgerton had talent, but in this dramatic thriller he just knocks it out of the park, both with his acting and directorial skills.
The film is quite dark, and frankly, even troubling at times. It's plainly psychological thriller at its finest. If I had to point out one flaw with the film, it would be the treatment of the climax. While I understand it was a conscious decision on the part of Edgerton (who also wrote the film, by the way) to show the depths to which a character can descend to, I felt it was lazy and shoehorned in. It still doesn't feel garish because, damn, it's so expertly executed.
So, yes, that's it from our end. Do yourself a favor and watch this film.