Created by Annabel Oakes, the Paramount+ series 'Grease: Rise of the Pink Ladies' is set in 1954, four to five years before the events of the 1978 classic musical film 'Grease' and depicts how the Pink Ladies clique was formed. It follows four students of Rydell High: Jane Facciano (Marisa Davila), Olivia Valdovinos (Cheyenne Isabel Wells), Nancy Nakagawa (Tricia Fukuhara), and Cynthia Zdunowski (Ari Notartomaso). They are regarded as outcasts for various reasons, but when they come together and create the Pink Ladies, they suddenly become influential figures in the school, guiding opinions, fashion, and even politics.
In episode 6, titled 'Sloppy Seconds Ain't My Style,' believing that she is winning the election, Jane asks Buddy (Jason Schmidt) to help her run the student council. But when the election results are revealed, it catches her and the rest of the Pink Ladies by surprise. Suspecting foul play, Olivia begins an investigation, while Nancy and Cynthia feel pressured to deliver in their respective roles as the day of staging 'Romeo and Juliet' approaches. Here is everything you might want to know about the ending of 'Grease: Rise of the Pink Ladies' episode 6. SPOILERS AHEAD.
Grease: Rise of the Pink Ladies Episode 6 Recap
The last episode ended with Jane initiating a kiss with Buddy. When this episode begins, the boy is still on cloud nine, while Jane starts to have regrets. She tells Buddy they should keep the kiss a secret, and he reluctantly agrees. They think that Jane is winning, and she asks him to help her with the student council. Buddy happily accepts as he isn't the type of person who would have a problem playing second fiddle, especially to Jane. Meanwhile, Cynthia and Lydia (Niamh Wilson) continue their "practice" until they both realize something deeper is developing between them. Neither knows how to respond to these new sentiments. After all, this is supposed to be 1954.
When the result is finally announced, everyone who knows what it will be is stunned to discover that Buddy has won. He graciously makes the same offer that Jane made to him, and she accepts but reluctantly. Olivia, who was in the room when the vote was initially counted, questions the result and approaches Asst—Principal McGee, who was there with her. When McGee goes to speak to the Principal, he has no problem admitting that he changed the result. His excuse is that Buddy needs it more than Jane, but when McGee protests, he seemingly buys her silence by offering her the Principal position after him.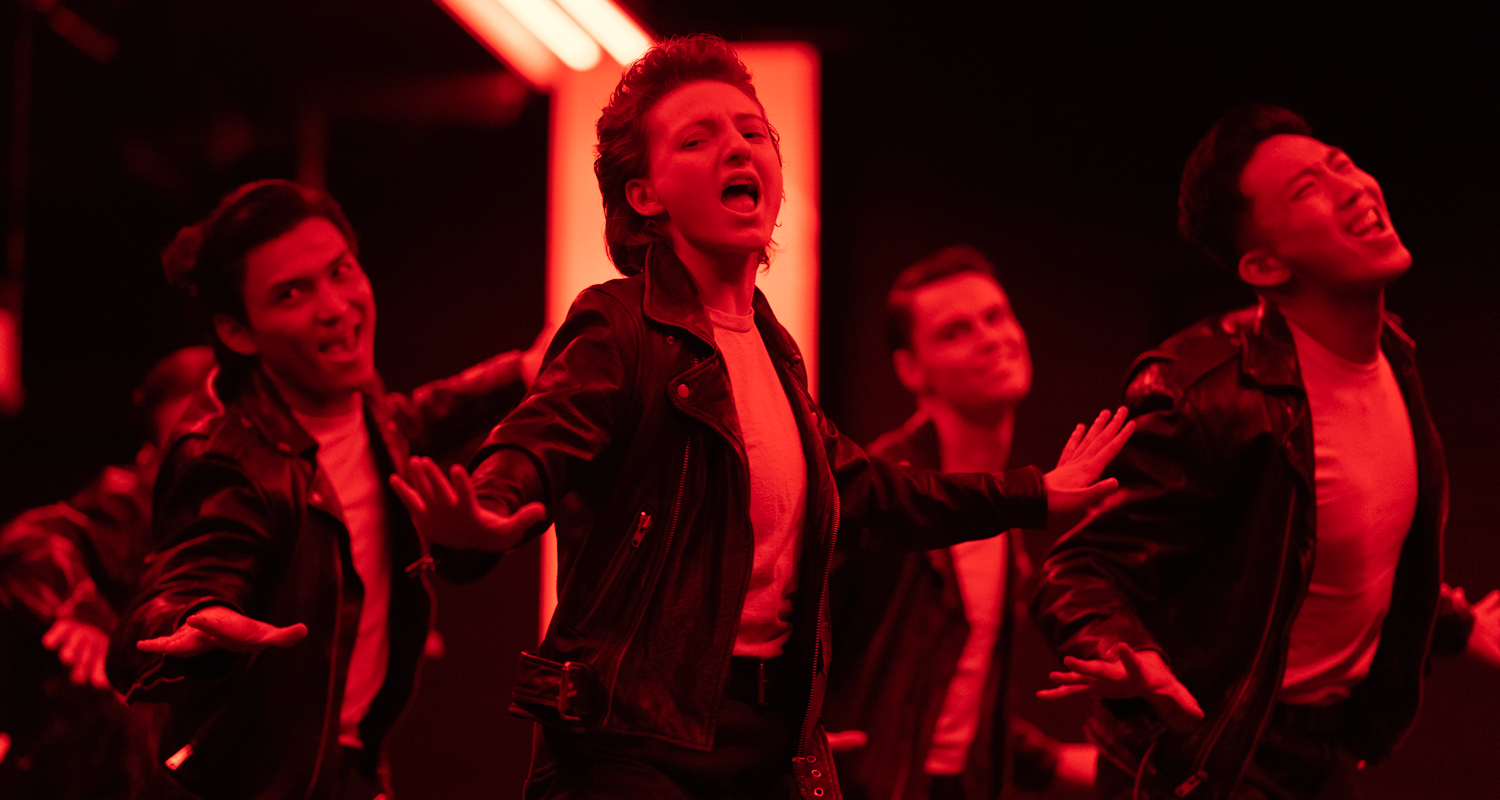 Olivia convinces Daniels to let her work on an article about the election. As the day of the performance rapidly approaches, Nancy, serving as the costume designer, doesn't want to admit that she will not be able to meet the deadline. After the drama teacher instructs Hazel (Shanel Bailey) and a few others to help, Nancy pointedly ignores them. This ends up causing a feud between her and Hazel, prompting Hazel to leave, and the others soon follow. However, Nancy is forced to accept that she can't do it by herself and asks Hazel for help. The only dresses that Nancy has been able to make till now are of Romeo and Juliet. They decide to keep them and dress the rest of the characters in props.
Jane and Susan end up taking the driver's test together. Predictably, it's a disaster. They bicker, primarily because of Buddy. Susan seems to genuinely like him, while he still has strong feelings for Jane. And Jane hasn't completely gotten over Richie. Ultimately, Jane decides that she will not work under Bobby. The Pink Ladies now have powers of their own, and she wants to use them to bring about positive changes at Rydell High.
Grease: Rise of the Pink Ladies Episode 6 Ending: Who Plays Juliet in the School Play?
On the day of the performance, Cynthia finds herself dealing with fear, which isn't necessarily caused by the impending play. When Lydia walks into the room, they recognize fear in each other, and that is again not about the performance. They have started to realize who they are and the depth of their feelings for the other person. It understandably terrifies them.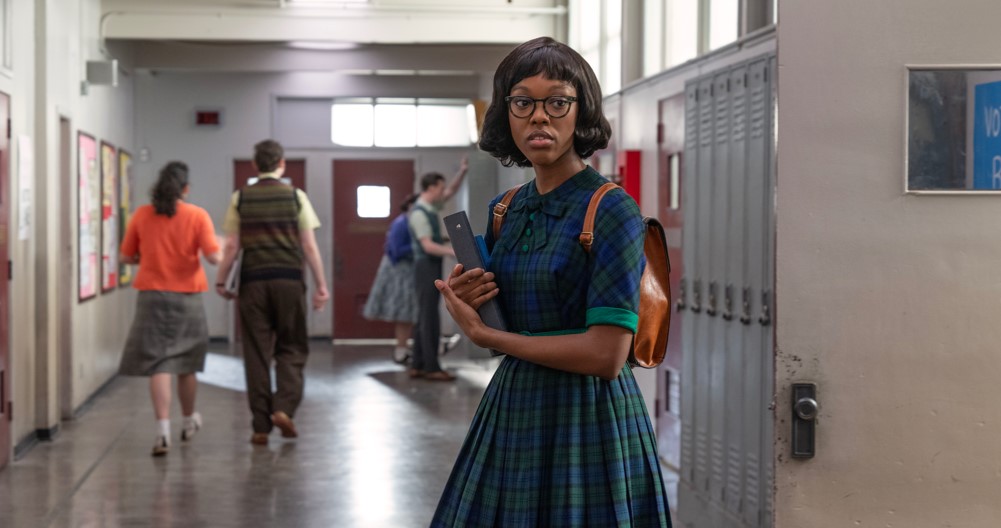 Feeling overwhelmed, Cynthia leaves. When the others discover this, it is only minutes before the play starts. Nancy convinces Hazel to step in. She already knows all the lines and has a great rapport with Buddy. Her biggest issue has been her shyness. But that evening, Hazel shines like a bright star, enthralling the audience.
Why Does Buddy Abruptly Leave?
Following the success of the play, as they take a bow, Buddy's eyes search for someone in the crowd. As he doesn't find her, he immediately leaves. It is quite clear that he was looking for Jane, who wasn't there during the performance. She and Olivia find out what Cynthia has done from Nancy, and together, the three girls visit Cynthia's home. Initially, Cynthia doesn't let them in, but they promise her that they will not ask what is bothering her. The four friends subsequently spend the evening watching TV, laughing, and being teenagers. Elections, love lives, and future aspirations are all forgotten, albeit temporarily.
Even though others don't seem to notice Buddy's departure from the stage, Hazel does and becomes worried. It increasingly seems like the creators are planning a romantic relationship between Hazel and Buddy. While the latter is already stuck in a complicated relationship chain, the former has drawn the attention of Buddy's friend Wally, though she is completely unaware of it. Connecting these separate romantic threads with a relationship between Buddy and Hazel will only further convolute the narrative.
Read More: Grease: Rise of the Pink Ladies Episode 5 Recap and Ending, Explained