Cricket is perhaps India's biggest obsession. And with his exquisite technique paired with explosive tenacity, and now his glorious, albeit slightly controversial stint with the captain's badge, Virat Kohli is the current poster boy of Indian cricket. Probably the most complete batsman we've seen since the master blaster himself, Kohli has consistently made us swoon with his stratospheric stats as he leads successful chases for the team day in day out. Kohli is already an icon at 29. And his brand of committed aggression shows that he has so much more to offer.
Now, if anything comes even close to cricket's contendorship for 'India's Biggest Obsession', it is cinema (and politics, but we'll talk about that some other time). As proud cinephiles who are also obsessed with "The gentlemen's game", we couldn't help but mash the two up a little and wonder what kind of films Chiku would love. So, Mr. Kohli, if you're reading this, welcome to your ideal watchlist.
1. Rocky (1976)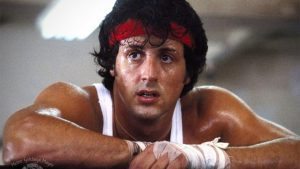 Well, isn't this the most obvious one on the list? Before the sprawling franchise which basically displayed a lot of jingoism and a series of epic workout montages, 'Rocky' is a straightforward underdog tale told with a lot of heart. Rocky Balboa, a working-class local wrestler who is down on his luck, gets the shot of his lifetime when he is chosen to fight World Champ Apollo Creed, and boy does he make the most of it! A dramatic tale of resilience, which shows the importance of giving a fight even when all odds are stacked up against you, 'Rocky' would be sure to inspire Kohli to "eat lightning and crap thunder".
2. Offside (2006)
It is no secret that Kohli is an avid fan of "the beautiful game". He has shown his love for football on multiple occasion and even co-owns and ISL team named FC Goa. Which is why we think he would really enjoy this entry. 'Offside' is a 2006 Iranian film about a group of girls who dress up as boys to get entry into a Iran's World Cup qualifying match with Bahrain. To witness a tale of such blatant inequality in the backdrop of a beloved sport would really entertain and inspire the Indian Captain, and like so many other football fans, rejuvenate his love for the game.
On a side note, we'd also recommend the documentary 'Ronaldo' (2015), as Kohli is an ardent Cristiano Ronaldo fanatic. He would love to get an insight into the magical story of the boy from Madeira.
3. Mad Max: Fury Road (2015)
Virat Kohli has time and again been referred to as the 'Champion of the chase' for his insane knack of playing his best innings under pressure. He has now eclipsed even Sachin Tendulkar in terms of tons scored while batting second in half as many innings. And for a charismatic chaser like that, one of the best chase films of all time would be the cinematic sweet spot. 'Mad Max: Fury Road' is basically one giant chase scene in a post-apocalyptic desert, but that does not stop it from being one big adrenaline rush of action. Kohli would certainly relish the nail-biting film and root for the people being chased for once!
4. Band Baaja Baaraat (2010)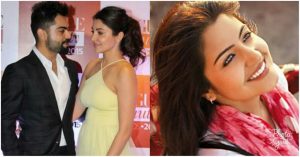 From the love for chasing to love. It is no secret that Virat Kohli is dating the in-house 'bubbly girl' of Bollywood Anushka Sharma. It is one of the most scrutinised and reported relationships in tabloids. Anushka has been seen cheering her beau on at many a match too. So it is more than fair to expect him to watch some of her work, which he probably has. But if not, the best place to start would be this 2010 flick about two dreamers from Dilli who open 'Shaadi Mubarak', a spunky, youthful wedding planning company, but one of them starts to fall in love with the other, and sparks fly. BBB oozes with a fresh concept, foot-tapping music and taut screenplay. Kohli, being a Dilli boy himself, would love this film (some intimate scenes barred!).
5. Hachiko: A Dog's Tale (2009)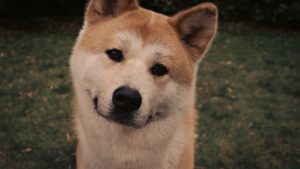 Anyone who follows Kohli on Instagram knows about his unbridled love for the canine. The Indian captain adopted 15 destitute dogs in Bangalore during the recent IPL season. And for such an avid lover of dogs, I can't think of a more touching movie experience than this. Inspired by the true story of a devoted Akita dog named Hachi, who waited for his master outside the train station every day, even after the master suffers an untimely death. I've seen the film bring a tear to the eyes of even the most stoic people, and I'm sure Virat would love his trusted friends even more after watching it.
6. Whiplash (2014)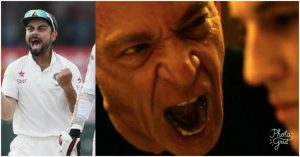 Sunil Gavaskar once said "To be a good player, you need talent. To be a great player, you need an attitude like Kohli". Kohli's aggression, often touted as a negative aspect, makes him who he is. And say what you may, but aggression gets results. And 'Whiplash' as a story is a testament to that. J.K. Simmon's ruthless act as Fletcher, an instructor who won't stop at hurling chars or spitting abuses to get the best out of his pupils, would be sure to open new veins of aggression for Kohli. Andrew, Fletcher's ambitious pupil, will inspire him to never give up, and we know the massive feats he has already achieved due to sheer determination. All-in-all, 'Whiplash' is a total package for Kohli.
7. Pumping Iron (1977)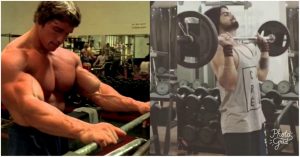 Fitness is a crucial part of any sport, and being one of the fittest players in the game today, Kohli must need to spend a lot of time pumping iron in the gym, and this 1977 docudrama about bodybuilding is the ultimate workout inspiration. Shot during 100 days preceding the 1977 Mr. Universe competition and during it, it made bodybuilding a household craze for the next decade and made Arnold Schwarzenegger a household name. Although the multiple training montages from our first entry would also help, 'Pumping Iron' is a film sure to make Kohli pick up the weights.
8. Tropic Thunder (2008)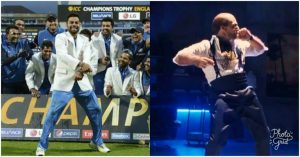 We bet you did NOT expect this one coming. But I am very sure that 'Tropic Thunder' has one aspect which Virat Kohli could draw a lot of inspiration from – the final Les Grossman victory dance! We have all seen Kohli shake a leg (often with RCB homie Chris Gayle) in post-match celebration, and the unhinged, hilarious dance by Tom Cruise playing Grossman, a profane, balding studio executive producing the movie inside the movie. While there are a lot of other out-and-out dancing films we could have suggested, nothing would beat Kohli's rendition of the epic dance. So if you find him shaking his hips like Les Grossman during the next match, be sure to thank us ;-P!
Read More: Best Cricket Movies