It's not an easy task to make a list of the greatest actor-director duos of Bollywood simply because there are too many of them. It almost feels guilty to choose one over another to feature in the list below but with a heavy heart I have chosen the ones that I believe to be the most outstanding of them all. Many factors were taken into consideration while preparing the list such as box office results, number of films and their longevity along with the passage of time. It's not a perfect list but it's all inclusive one for sure. Here is the list of best director-actor collaborations in Bollywood.
20. Mani Ratnam and Abhishek Bachchan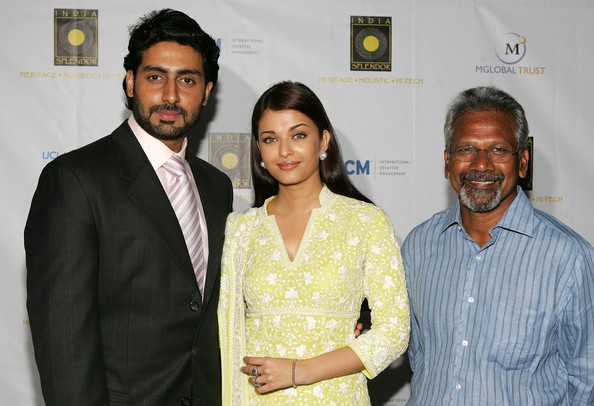 Mani Ratnam is a genius in his own manner when it comes to capturing palpable human emotions on-screen. His films are humanists in the sense that they always focus on the positive and surviving aspect of the human spirit even in the face of tragedy and unwelcoming circumstances. Abhishek Bachchan was going through a rough phase in his career and was yet to deliver a hit when Mani Ratnam gave him a chance of a lifetime with 'Yuva'. And boy did he utilize the opportunity to give mileage to his career! His portrayal of Lallan Singh, a goon empowered by a politician, shocked everyone as he displayed an unexpected range of emotions and a complete mastery over his body language and thus proving to the world that he can act if backed by a good director and a solid role. 'Yuva' proved to be the turning point of his career that he was so desperately looking for. The duo outdid themselves with their second collaboration 'Guru' which cemented Abhishek's position as a leading movie star of his generation. However their third collaboration 'Raavan' fell flat on its face as it was thrashed by both the critics and audiences alike. In Abhsihek's defense he did his best to portray a character that has multiple shades but sometimes things just not work out. Although the Hindi version 'Raavan' flopped, the Tamil version 'Raavanan' was a huge success.
19. Imtiaz Ali and Ranbir Kapoor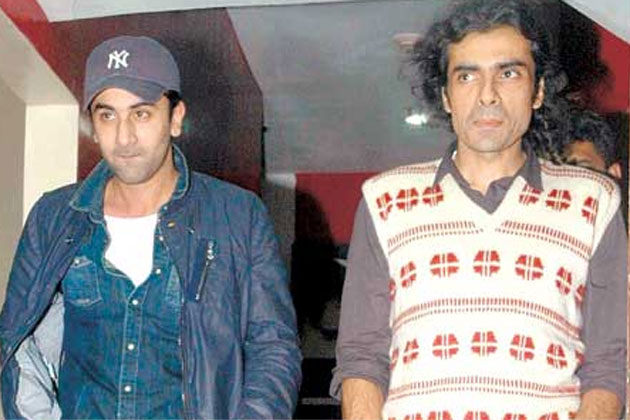 Imtiaz Ali is that small town guy with urban sensibilities and a new age filmmaker, who knows exactly how the millennials feel, thinks, speak and goes about life. Ranbir Kapoor is the much gifted Kapoor scion who is easygoing, casual and notable for his naturalistic performances in films. When they joined creative forces we got films like 'Rockstar' and 'Tamasha' which are fables of modern-day love, dreams and aspirations. There is no air of pretension in their way of telling a story which is why it tugs at the heart-strings and compels us to invest in the narrative and the characters that are so endearing and relatable. 'Rockstar' in particular has become a favourite among the youth and the song 'Sadda Haq' an anthem for the rebellious ones. One must have heard it thousands of time and even felt by themselves that Imtiaz Ali's films are not perfect but they command your attention as no human being is perfect.
18. Indra Kumar and Madhuri Dixit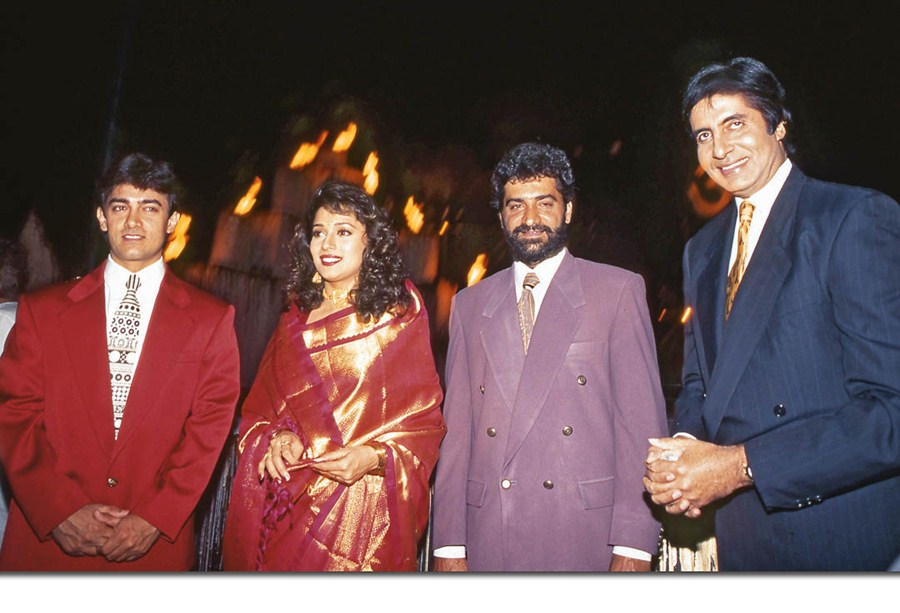 It's hard to imagine how Madhuri Dixit's career in the early 90s would have shaped up without the presence of director Indra Kumar in her line of work. Kumar directed Dixit in three films – 'Dil', 'Beta', 'Raja' – and not only all three of them proved to be hugely successful at the box office but also made sure that Madhuri won awards for each one of them. Madhuri was going through a golden phase in her career and Kumar although not a sensible filmmaker – in fact far from being one – cashed in on the popularity of her dominating stardom and delivered a string of hits. He may not be a filmmaker of merit but one can't deny the fact that he made a huge star out of his leading lady and the fact that his films minted lots of money was a proof that the audiences of that time enjoyed them a lot. His association with the reigning queen of the 90s finds a place in the bottom of the list because his films are not watchable today; in fact they are downright laughable.
17. Sanjay Leela Bhansali and Aishwarya Rai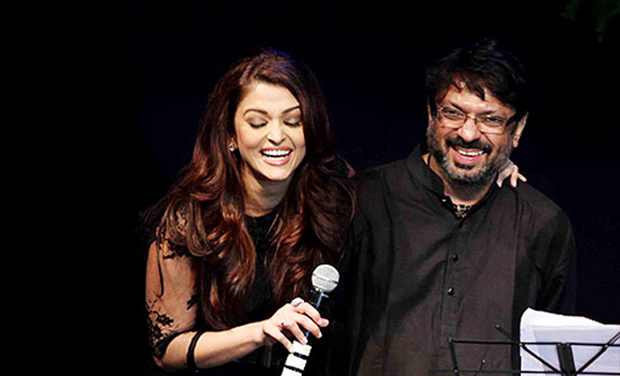 When the most aesthetic filmmaker of the country (Sanjay Leela Bhansali) teams up with an actress who is often referred to as the most beautiful woman in the world (Aishwarya Rai) it is natural to expect magic on-screen. And the three films that they have done together so far lives up to that expectation. Their first collaboration 'Hum Dil De Chuke Sanam' was a visual delight and emotionally captivating. It made Rai, who was previously only known for her 'beauty queen' achievements, an actress to watch out for at the turn of the millennium. 'Devdas' – their second collaboration – mark the zenith of their professional association. It was the most expensive Indian movie of the time and also turned out to be the highest grosser of the year. Besides box office glory it became the first mainstream commercial Indian movie to be a part of the official programme at the 2002 Cannes Film Festival and was also lauded by TIME magazine as the one of the most noteworthy films of the year. Their third and final collaboration till date 'Guzaarish' was a failure at the ticket counters but was lapped up by the critics and was screened at Busan, the biggest film festival of Asia.
16. Rakesh Roshan and Hrithik Roshan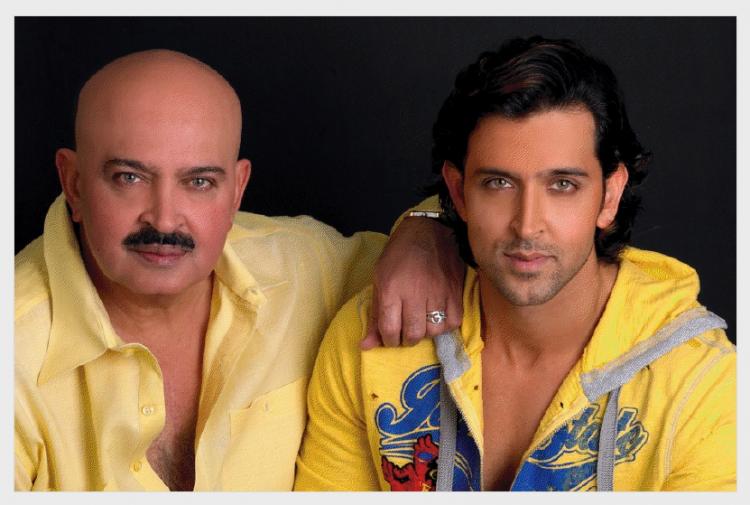 This father-son duo of Bollywood has a 100 % track record. Honestly speaking the going would have been much tougher for Hrithik Roshan in Bollywood had it not been for the constant support – both creative and emotional – of Roshan Sr. Hrithik burst into the scene with the mega blockbuster 'Kaho Naa Pyaar Hai' which helmed by his father. As it was a home production the makers made sure that Hrithik grabbed all the eyeballs and deservedly so. He became an overnight star but the real struggle began after that euphoria had settled down. But no worries! Papa Roshan came to the rescue with his ambitious extra terrestrial epic 'Koi Mil Gaya'. And as they the rest is history. They collaborated again for the highly anticipated sequels 'Krrish' and 'Krrish 3' and enjoyed massive box office success worldwide thus establishing them as a force to reckon with. The ambitious Rakesh Roshan even had plans of launching his son in Hollywood and keeping that in mind he decided to put money in the Anurag Basu directed 'Kites' but alas some dreams are never meant to be.
15. Yash Chopra and Sridevi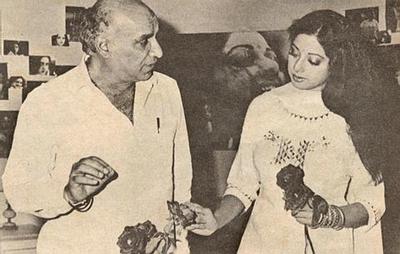 The reigning queen of the 80s Sridevi was a natural fit for the vision of Yash Chopra who was known for making unabashedly romantic films. Actresses look their best in his films as he has a distinct way of presenting them on celluloid – be it the customary donning of a white saree, dancing in the rain or romancing her lover in the Swiss Alps. Sridevi first entered into his dream world with 'Chandni'. The role was that of a young girl who falls in love with a man she meets a family wedding only to be disenchanted by the lack of empathy of the cruel world and the inability of her lover to take a stand for her. To say that she nailed that role would be a gross understatement. The correct words would be – she owned the role and made it an identity of her glorious film career. Her makeup, her costumes, her dance moves and her hypnotic beauty mesmerized the audiences and made men go weak on their knees. She became the ultimate Indian fantasy of the late 80s and till date the film enjoys cult following. Their next and final collaboration 'Lamhe' is considered a bold film even today.
14. Karan Johar and Shah Rukh Khan
Think Shah Rukh Khan, think Karan Johar. It's almost impossible not to take their names in the same sentence. Johar played a huge role in making Shah Rukh Khan the most loved Indian star in the foreign shores. As a proof Karan's directorial debut 'Kuch Kuch Hota Hai' even outclassed 'Titanic' in terms of business in Indonesia. His second venture 'Kabhi Khusi Kabhie Gham' (K3G) was the first Indian film to be given a theatrical release in Germany. If Aditya Chopra's 'Dilwale Dulhania Le Jayenge' gave rise to the concept of the NRI hero but 'K3G' took it a notch higher by showcasing a nouveau riche Indian family living in the UK. However it was not only costume dramas that the duo of Karan and SRK touched upon. They tried their hands at grey and dark subject matters too like infidelity in 'Kabhi Alvida Naa Kehna' and the trials of a Muslim family in post 9/11 America in 'My Name Is Khan'. The good thing is that their personal and professional relations are still intact and we can expect more such gems from them in the future.
13. Aditya Chopra and Shah Rukh Khan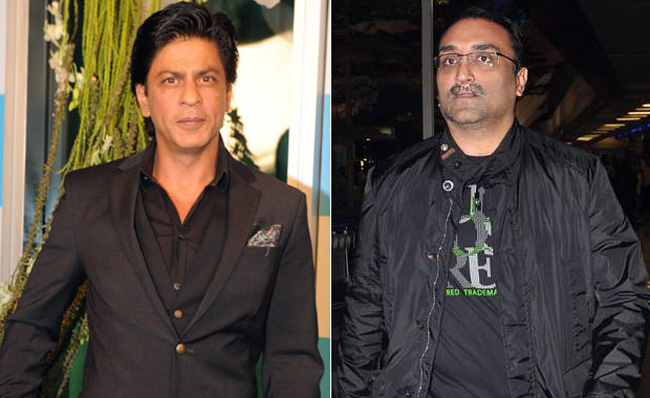 If you take away the influence and the films of Aditya Chopra from Shah Rukh Khan's career there won't be much left to talk about. There's no denying that Khan is a superlative actor and establishes a healthy and successful working relationship with almost all the directors that he has collaborated with. His professional relationship with Aditya Chopra remain special both on a personal and professional level. The most loved film of SRk's career 'Dilwale Dulhania Le Jayenge' marked the directorial debut of the Chopra scion which sky rocketed SRK's career to the top of the filmdom. And since then their working relationship only got stronger with successful films like 'Mohabbatein' and 'Rab Ne Bana Di Jodi'. As a director-actor duo they have worked in only three films so far but as we all know every film coming out of the Yash Raj banner has been well tested and approved by the silent genius called Aditya Chopra.
12. David Dhawan and Govinda
David Dhawan has a knack for making films that are genuinely funny but also unapologetically Bollywood in terms of its quality and feel. And Govinda with his perfect bland of talent and mass appeal was a perfect fit for his films. Together they made over a dozen films and have a success ratio that will make other director-actor duos of Bollywood go green with envy. Their journey started with the hit flick 'Taaqatwar' – the director's first film – and continued for 16 more films thus giving rise to a golden era of comedy films which lasted during the entire 90s and the early 2000s. They share a deep understanding of each other's strengths and weaknesses and Govinda as an actor was empowered by David Dhawan's direction who gave him ample scopes to improvise and go with the flow. This is clearly evident in their films as the laughs come naturally to us as we watch Govinda go through the proceedings of the narrative and this is also something that we miss in today's comedy films as they either tends to be trashy or high brow. David Dhawan and Govinda knew how to give us a balanced dose of comedy with a little bit of drama thrown into it.
11. Yash Chopra and Shah Rukh Khan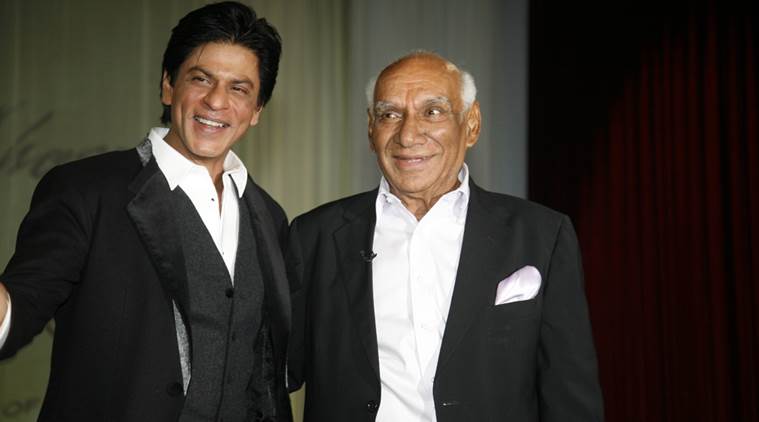 Interestingly both Yash Chopra and SRK are called 'the king of romance' in their respective fields. However their association began with a film where SRK was the glorified and much hated antagonist. The film was 'Darr' and SRK's character was far from being likeable but Yash Chopra infused romance even into this dark tale of love, lust and obsession. Films like 'Dil To Pagal Hai', 'Veer-Zaara' and 'Jab Tak Hai Jaan' followed and proved that they could never go wrong when it comes to portraying different shades of romance on-screen. Although Yash Chopra officially directed SRK only four times in his illustrious career but SRK is Yash Raj success story through and through. The father-son duo of Yash and Aditya Chopra guided SRK right to the top of showbiz.
10. Ram Gopal Varma and Urmila Matondkar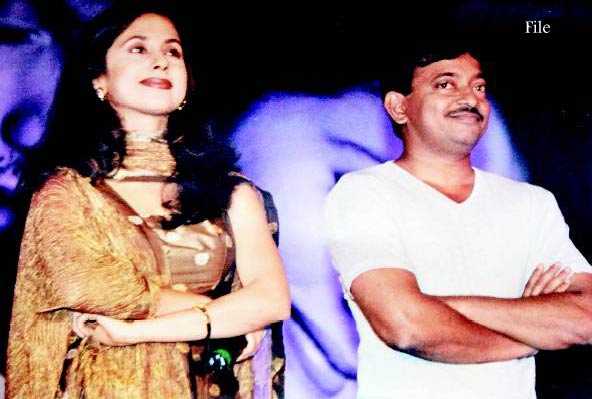 The term that best describes their professional relationship is 'enfant terrible'. From 'Drohi' to 'Bhoot' together they broke many myths surrounding a Hindi film actress and what kind of roles she should essay on-screen. Varma is no feminist but he knows how to present women in a delectable, unconventional and respectable way in his films. His association with Urmila is by far the most fruitful than with any other actress that he has ever worked with in his long career. Her willingness to experiment with the choice of roles and her pushing the boundaries – be it physical or emotional – in terms of portraying those farfetched characters on celluloid wonderfully complemented the director's ability to construct a narrative around even the most outrageous of things. Millions of hardcore fans are waiting for them to make a comeback as a creative force once again to enrich our lives with cinematic bliss.
9. Raj Kapoor and Nargis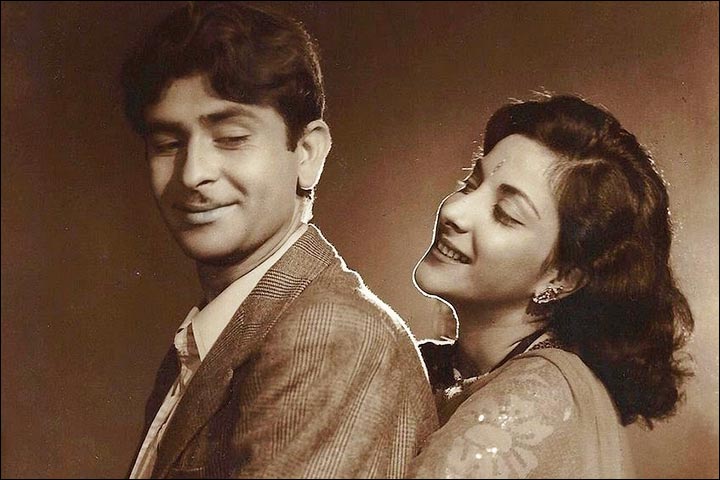 There was an unspoken and intangible spark in their chemistry which effortlessly rolled over to their film roles. Legend has it that Raj Kapoor went to meet Nargis' mother Jaddanbai at her house when Nargis opened the door with her forehead slightly covered in sprinkles of dough. It is said that he even used that experience as a cinematic interpretation in the film 'Bobby' to show the first meeting between Rishi Kapoor and Dimple Kapadia. The eternally romantic duo of Raj Kapoor and Nargis did around 14 films together and a couple of them – 'Shree 420', 'Anari', 'Andaz' and 'Barsaat' – are today considered unmatchable and timeless. Rumours of a real life romance between the two hot reel properties dominated headlines across the country and that anecdote only added to their allure both on and off screen. Their name and fame was not restricted within India, in fact they enjoyed a huge fan following in the former Soviet countries and in parts of Asia.
8. Sooraj Barjatya and Salman Khan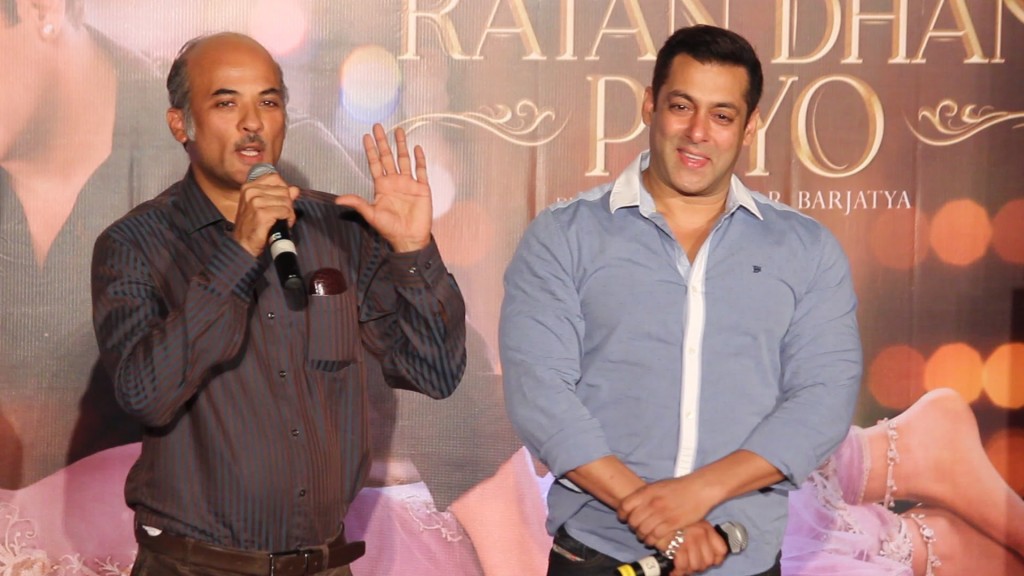 They say opposites attract and who knows it better than Sooraj Barjatya and Salman Khan. It will be really interesting to observe how a cool-headed filmmaker directs the resident bad boy/man of Bollywood. Their poles apart personalities have worked perfectly for the films that they made together so far. The squeaky clean family dramas that the Barjatyas are famous for making have always proved to be the biggest hits of Salman Khan's career. Their creative relationship started with 'Maine Pyar Kiya' and bloomed with films like 'Hum Aapke Hai Koun', Hum Saath-Saath Hain' and 'Prem Ratan Dhan Payo'. In the last decade they parted ways seeking for newer avenues but they are back now as each other's lucky charm and post the mega success of 'Prem Ratan Dhan Payo' they are collaborating for a hardcore musical next.
7. Guru Dutt and Waheeda Rehman
Passion is what defined their existence as artistes and lovers, both on and off screen. Guru Dutt was the undisputed king of tragedy as his films clearly elucidates and Waheeda Rehman was the most radiant star of the black and white era. When they met cinematic magic happened. Dutt directed Rehman in 'Pyaasa' and 'Kaagaz Ke Phool' and their professional relationship went much beyond hits and flops. In 'Pyaasa' Rehman was cast as a prostitute with a golden heart who uplifts the morale of the down on luck hero and in 'Kaagaz Ke Phool' she played an actress who outshines her mentor. Both the films today enjoy pride of position among international film critics and are constantly featured in greatest films of all time lists. They also shared screen space together in 'Sahib Biwi Aur Ghulam' and 'Chaudhvin Ka Chand' and the latter features the immortal song in which Guru Dutt compares Waheeda Rehman's beauty to the moon. Even the actress herself agreed that she looked her best in that film.
6. Manmohan Desai and Amitabh Bachchan
Their working relationship was nothing short of a spicy film script. Desai worked with Bachchan both at the peak of his career and also when he was slowly losing his dominance at the box office during the late 80s. The much talked about fatal accident that happened on the sets of 'Coolie' was also directed by Desai. Although Bachchan was the revered angry young man of India cinema, Desai managed to look beyond that persona of his and projected him in a slightly different avatar in his films even though the focus was still on his uber-masculinity. Films like 'Amar Akbar Anthony', 'Suhaag', 'Naseeb' and 'Mard' made sure that Bachchan stood at the top of his game and Desai showcased his cinematic brilliance in those films by seamlessly combining glitz, glamour, drama, action, comedy and commerce. In the 70s and 80s there was no one who could hold a candle to Amitabh Bachchan's ingenuity in playing the quintessential Bollywood hero on-screen and the films of Manmohan Desai made sure that he remained unchallenged in that area for the longest time.
5. Vijay Anand and Dev Anand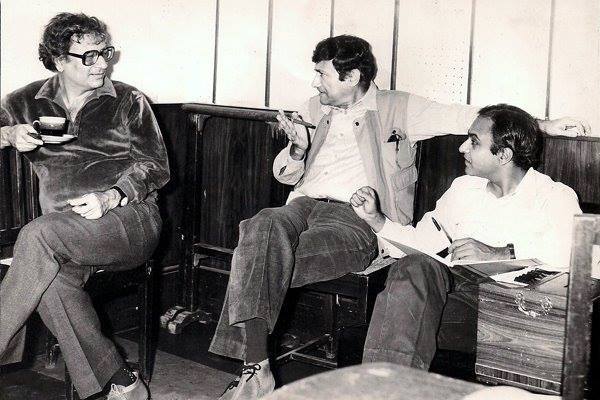 'Ahead of time' is the phrase that best describes the golden siblings of Indian filmdom – one a superstar actor and occasional producer (Dev Anand) and the other a filmmaker of repute (Vijay Anand). There is an inherent mystery and panache in the films of Vijay Anand which offered his brother Dev the perfect opportunities to showcase his acting, style and swagger. Thanks to films like 'Kala Bazar', 'Jewel Thief' and 'Johnny Mera Naam', the evergreen Dev not only became an actor to be reckoned with but also a style icon whose personal life and love affairs became the source of media and public speculation. The best thing about the films that they collaborated on is the repeat value that they posses even today. You can watch a film like 'Jewel Thief' over a dozen of times and enjoy it despite knowing what happens in the climax. The strength of a thriller lies in its ability to keep the viewer's interest intact even after the secret is revealed and Vijay Anand with his immaculate direction keeps you guessing till the last moment and the second time around you enjoy the narrative even more.
4. Shakti Samanta and Rajesh Khanna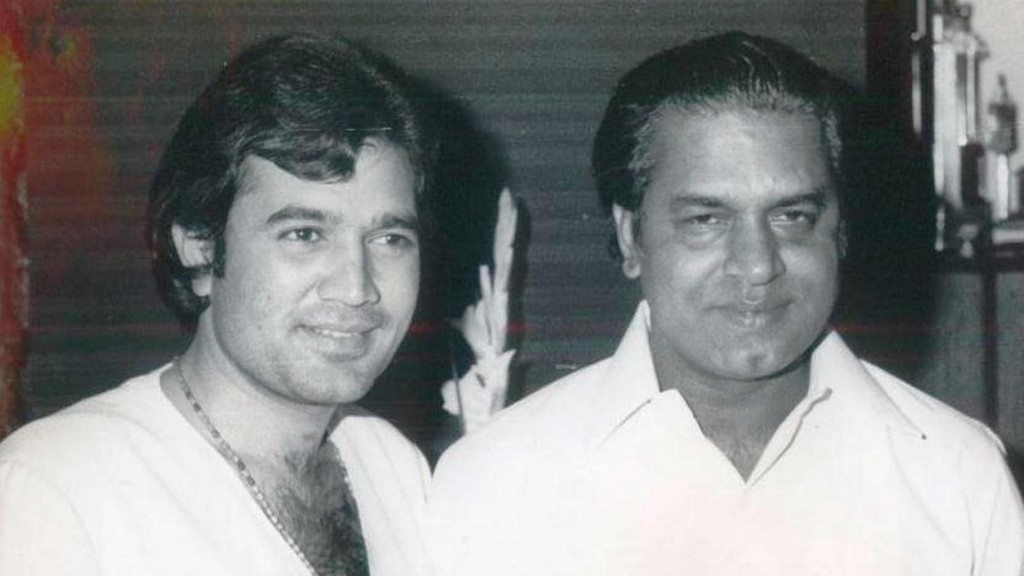 Just pay attention to the list of films – 'Aradhana', 'Kati Patang', 'Amar Prem', 'Ajnabee', 'Mehbooba', 'Anurodh', 'Awaaz'. What comes to your mind? Rajesh Khanna of course, melodious songs, heart touching stories, romance, box office success and a reminder of a time in Bollywood when 'Kaka' ruled the roost. Let's not forget the director Shakti Samanta who was also at the peak of his creative form. He played a huge role in Khanna achieving the unbelievable feat of delivering 15 hits in a row in a span of three years. Critics as well as his loyal fans called him the first superstar of Bollywood and Shakti Samanta was always by his side to see that the hits keep coming. Exploiting his good looks and pleasing personality to the maximum Samanta presented him in such an adorable manner in his films that ladies fell in love with him instantly and if film magazines are to believed even wrote letters in blood to him.
3. Prakash Mehra and Amitabh Bachchan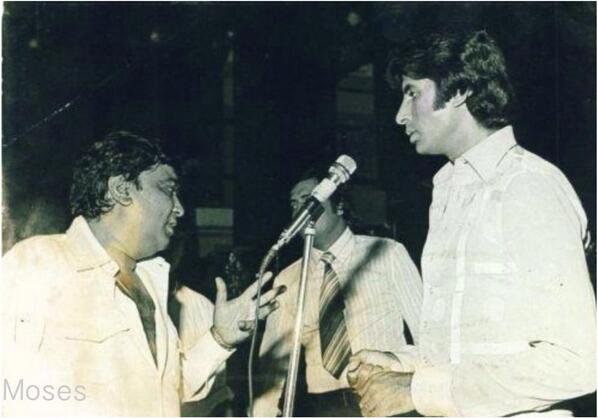 It was Prakash Mehra that gave Bachchan his first solo hit in 'Zanjeer' and established him as the angry young man of Bollywood. Mehra who is often considered as one of the founding fathers of 'masala' entertainers in Bollywood gave a string of hits in row with Bachchan – 'Hera Pheri', 'Namak Halaal', 'Laawaris', 'Muqqadar Ka Sikandar' – and became an inimitable force within the industry. Mehra's films made sure that Bachchan stayed at the top of his game right till the late 80s when the careers of both of them ran into rough weathers. All those golden jubilee hits clearly meant that the public was getting what they wanted to see and even though that era of Hindi films is now considered to be the worst phase as far as quality of films are concerned it can't take away from the euphoria of the Bachchan mania that gripped the nation like a viral fever and Prakash Mehra had a huge role in it.
2. Hrishikesh Mukherjee and Jaya Bhaduri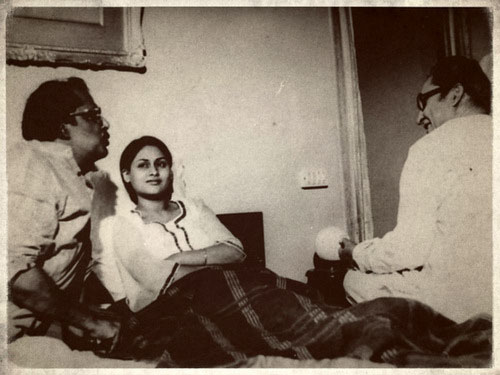 What's common between the films 'Guddi', 'Abhimaan', 'Mili', 'Chupke Chupke' and 'Bawarchi'? Of course they are all directed by Hrishikesh Mukherjee and stars Jaya Bhaduri in one of the leading roles. But even beyond the obvious commonality it is the element of light-heartedness and being clean human dramas that binds these films together. One gets an instant rush of joy and a smile in the face just at the mere mention of Hrishikesh Mukherjee's films. For someone like Jaya Bachchan who made her debut with Satyajit Ray's 'Mahanagar' found a perfect master and guide in Mukherjee and also her natural acting suited the kind of no-frills movie that the director made. Be it the honest way in which the characters were presented or the use of meaning lyrics (songs) to carry forward the narrative Mukherjee modified the regular Bollywood tricks to suit his sensibilities without submitting to the pressures of commercialism. The films that Jaya worked on with him were noted for their minimalist and artistic qualities rather than for being known only as time pass entertainers.
1. Yash Chopra and Amitabh Bachchan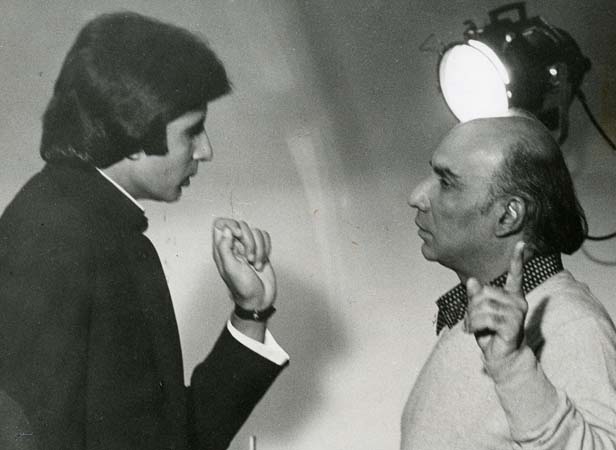 Yash Chopra was one of the few directors who dared to look beyond Amitabh Bachchan's action hero persona in his younger days. In films like 'Silsila', 'Kabhi Kabhie' and 'Veer Zaara', we get to see Bachchan as a poetic lover, the cheating husband and as the old farmer father of an Indian soldier. But arguably their best work came in form of 'Deewar' and 'Kala Pathar' where Bachchan's image as the angry young man got solidified. The great thing about their partnership was that Bachchan as an actor could sink his teeth into any role and make it an extension of his personality and Yash Chopra as a director was at home handling both romance and gritty dramas in his films. During the 70s and 80s Bachchan had formed successful working relationships with over a dozen of filmmakers but Yash Chopra is the only one who gave him an opportunity to grow as an actor. Words can't do justice to the beauty of the films that they together presented to the cinema loving audiences. This weekend get hold of a DVD of any film of theirs and enrich yourself with a nostalgic trip to the days when romance was straight from the heart and nuanced.
Read More: Best Bollywood Actors