Investigation Discovery's 'Does Murder Sleep? No Checking Out' chronicles one of the most perplexing real-life locked room mysteries in Beaumont, Texas, in mid-September 2010. 55-year-old businessman Greg Fleniken was found murdered inside a hotel room, and the solving of the homicide seemed to be something straight out of an Agatha Christie novel. If you're interested in learning more about the case, including how it was solved and the killer's identity, here's what we know.
How Did Greg Fleniken Die?
Gregory "Greg" Joseph Fleniken was born to the late Carroll J. Fleniken and Jane N. Fleniken on December 26, 1954. In his youth, he had navigated the vast expanses of the sea as a Chief Engineer on oceanic vessels, dedicating months to maritime life. However, as middle age beckoned, Greg transformed himself into a landman—a familiar vocation in South Texas — involving facilitating the utilization of mineral rights on private land for gas and oil enterprises. He was lean with a closely-trimmed white beard and a lifelong outdoorsman's rugged complexion.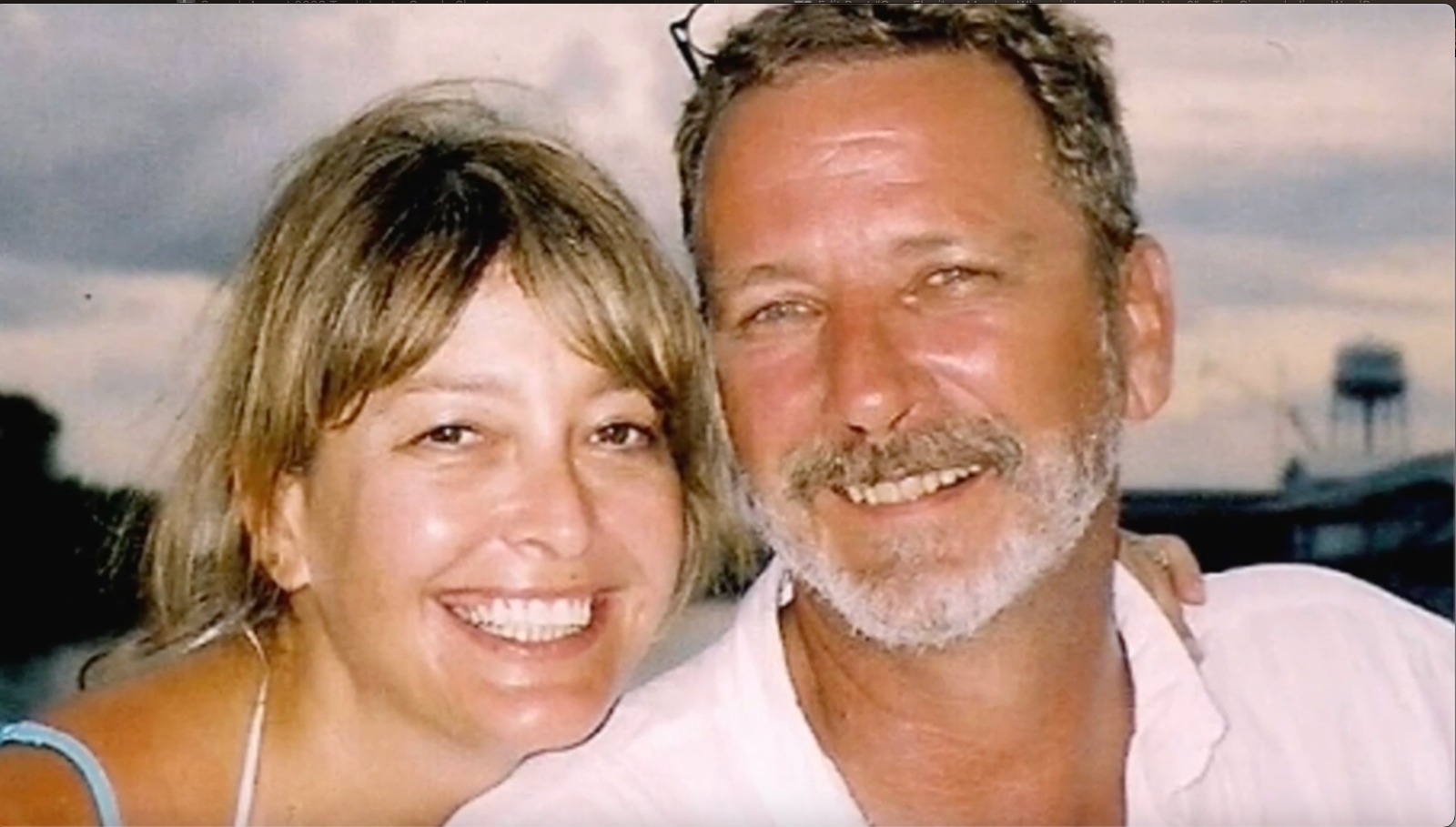 Greg teamed up with his brother, Michael Fleniken, and established a flourishing enterprise that focused on leasing oil-rich lands. The epicenter of their prosperous venture lay in the small city of Beaumont to the east of Houston, Texas. Greg's weekly routine comprised a two-hour drive from Lafayette, Louisiana, as he steered his pickup truck westward along Interstate 10 to the MCM Eleganté Hotel, strategically positioned near a cloverleaf junction in Beaumont. On the evening of September 15, 2010, the 55-year-old stayed in Room 348.
According to reports, Greg lounged while indulging in a Reese's Crispy Crunchy bar, sipping root beer, and being engrossed in the movie 'Iron Man 2.' The following morning, his wife, Susie Fleniken, grew concerned when he did not call her as usual. Greg's colleagues went to the hotel when he didn't arrive at work. After repeated unanswered knocks, the hotel manager unlocked the door to find the 55-year-old's lifeless body sprawled on the floor. He clutched a spent cigarette between rigid fingers, and his skin had assumed a pale, bluish tint.
The medical examiner, Dr. Tommy Brown, conducted the postmortem investigation, locating an abrasion on Greg's left cheek — presumably from the impact with the rug — and a perplexing half-inch laceration on his scrotum. Further examination unveiled internal injuries marked by extensive bleeding and damage. The victim's abdominal injuries included cuts and damage to vital organs, reflecting a distressing level of aggression. Notably, the heart had sustained a hole in the right atrium, while broken ribs indicated the ferocity of the assault.
Who Killed Greg Fleniken?
The medical examiner told retired Beaumont Police Detective Scott Apple that Greg had suffered internal injuries typically associated with severe accidents where heavy objects had fallen. However, the physical evidence contradicted the alleged nature of the crime in the locked room. Unless Greg had been fatally beaten elsewhere and his body deliberately placed back in the room, there was no apparent crime scene. Besides, he could not understand how the victim had been in such a violent altercation without disturbing the scene.
The motive remained similarly elusive, with Greg seeming to have no enemies. Detective Apple maintained close communication with Susie, the victim's wife, who portrayed their affectionate relationship, recounting how they had reunited and remarried after separation. Moreover, Greg's co-workers and brother, Michael, vouched for his amicable nature, describing him as universally well-liked and decent. He led a quiet life at the Eleganté, seldom interacting with others, never visiting the bar or engaging in excessive drinking or socializing.
Detective Apple explored numerous avenues of investigation. One possibility centered around an accidental electrical circuit disruption caused by Greg while cooking popcorn, affecting nearby rooms. Two theories emerged — one involving a potential sexual assault by the maintenance man, which lacked substantial evidence, and another linked to a group of union electricians staying next door. Yet, their interactions with Greg on the night of his death seemed inconsequential, and the investigation presented a frustrating impasse with no leads.
Over the subsequent six months, Detective Apple exhaustively explored every avenue to unravel the mystery surrounding Greg's death. Just as when the case seemed to turn cold, former Long Island cop and DEA special agent turned Florida private detective Ken Brennan entered the scene. He was recommended by lawyer Kea Sherman, who shared Susie's frustration with the stalled investigation into Greg's death. Ken initially questioned Susie to eliminate her as a suspect due to her lack of motive. He then headed for the MCM Eleganté Hotel.
Upon visiting the crime scene in Room 348, Ken and Detective Apple meticulously search for inconsistencies. Their efforts proved fruitless until the former spotted an anomaly—an indentation in the wall near the adjoining door of Room 349. Upon inspecting the adjacent room, they discovered a small, patched hole in the wall, matching the measurement of the wall indentation in Greg's room. A bullet had pierced through the wall from Room 349, with the entry point marked by a neat hole and the exit point in Room 348 displaying a much bigger hole.
Crime scene investigators in Beaumont joined in the efforts, confirming the trajectory led directly to where Greg had been sitting. Ken reviewed the autopsy pictures and related documents with the medical examiner until they established the shooting theory by locating corroborating injuries inside the victim's body. On June 1, 2011, they interviewed Tim Steinmetz — one of the electricians residing in the adjacent room — until he confessed his drunk friend, Lance Mueller, had fired a 9-mm Ruger while playing with the weapon on September 15.
Where is Lance Mueller Now?
Another electrician, Trent Pasano, who was also in Room 349 that day, confirmed Tim's version. Already drunk, Lance had asked him to fetch whiskey and his 9-mm Ruger pistol from his car. He playfully aimed the gun at Tim and Trent, causing panic. Inadvertently, a shot was fired into the wall, and an agitated Lance stashed the gun in his car. They realized the gravity of the situation the following day after seeing police in Room 348.
Tim informed Ken they hadn't known of occupants next door until allegedly hearing late-night coughing. When Ken heard Lance might get a plea deal, he flew to the District Attorney's office and emphasized it was no accident. He claimed the latter's reckless actions led to the fatality, and his criminal intent was evident from his attempt to cover up, including using toothpaste to hide the bullet hole and lying.
Ken also stated Greg might have survived if Lance had called 911, who surrendered only after incriminating himself on a recorded phone call with Tim. He pled no contest to manslaughter in 2012 and was sentenced to 10 years on October 29, 2012. Given his absence from the prison roster, Lance was seemingly released in 2022 after serving his sentence.
Read More: Nadia Atwi: Found or Missing? Is She Dead or Alive?