The Home Shopping Network (HSN) has been a staple of the television industry for decades, offering a wide range of products to people across the nation. One of the many reasons that contributed to the success of the network is several charming, talented, and relatable hosts. Among the notable faces that have become synonymous with HSN, Guy Yovan is one who stands out as a knowledgeable and charismatic host. Throughout his career of over 2 decades, he has captivated his audience with his expertise and on-screen presence. For the fans of the show who want to know more about his life and career, we offer a comprehensive look into the man behind the screen. Let's delve into it then, shall we?
Guy Yovan's Age, Family, and Background
Born on December 8, 1961, Guy Yovan hails from Fairfield, Connecticut, which he loves because he was able to enjoy all four seasons while growing up. Throughout his journey, Yovan's parents played an important role in his life. Although his father, Robert, is no longer with us, his mother has been the rock-solid pillar of support for Yovan through all the ups and downs in his life. He is very grateful for her love and presence in his life, as evidenced by his multiple heartfelt social media posts paying tribute to her.
Interestingly, years after the passing of Yovan's father, his mother found love again. Not only did Yovan attend his mother's wedding in 2013, but he was also the happiest at the event. While there are not many specific details available about his childhood, what we do know for sure is that it was packed with love, care, and support from his family members. While Yovan prefers to keep the details about his familial life under wraps, we believe he was raised alongside an older brother who resides in Wilmington, Vermont. Yovan is very close to his family and doesn't miss a chance to spend quality time with them.
Guy Yovan's Profession
Guy Yovan started working early on in his life. The first job he ever had was at the age of 14, flipping hamburgers at Southport Yacht Club, making $3.50/hr. Before HSN, he worked in the restaurant business for 17 years. During this time, he worked for a bunch of different restaurants, including a Northern Italian restaurant, a golf-themed restaurant, and a sports bar. Yovan joined HSN in 1998, and eventually became a veteran in the world of television shopping. His first assignment was with QVC, part of Qurate Retail Group which also owns HSN. After 5 years, he quit HSN and joined NBC for a few years, where he worked as a host and did some live shows including, 'iVillage Live' and 'In the Loop with iVillage'.
In 2009, Yovan came back to HSN and has been there ever since, where he hosts several segments for the network, including 'Now That's Clever,' 'Go to Fall Guy!', and 'Guy's in the Garden'. The only time we saw the TV presenter taking a break was when he was facing some vocal cord issues and had to take off to heal in November 2022. In an interview with HSN to celebrate his 10th Anniversary with the network, Yovan recalled his first product sale of a one-minute grill express, saying, "The first time I went on air, we were supposed to season the grate the get the oil in. So, when we pulled the grill up, the chicken came up in two pieces."
Instead of trying to find a sneaky way out of this, Yovan told the audience the truth, sprayed the grate, and made the demonstration again. Over the years, Yovan has become one of the trusted faces on the network, specializing in outdoor garden projects and gadgets. However, his favorite category to sell is electronics. A project that he fondly remembers is HSN Today, as he got to work with wonderful, unique partners. He loves its talk show format and wishes that the network would bring it back. And even though he isn't the type of guy who gets nervous before the shows, he definitely finds Today's Special segments hard as he has to learn 100 different things about the product.
One of the defining aspects of Yovan's career has been a genuine passion for his work. He doesn't see his profession as a job but as a way of life that brings him joy. He is the type of guy who is always up for anything and his enthusiasm is evident in the way he interacts with his colleagues and audience, making him an engaging and relatable figure. When asked about his favorite thing about working at HSN in a Behind The Scenes interview, Yovan mentioned, "It's what I think I was meant to do because I am a natural-born salesman, and I mean, I have done it my whole life. And it's a job that doesn't feel like a job to me. If you can find something that you love and it's easy, that's what you should do."
Guy Yovan's Ex-Wife
Guy Yovan's martial status has been one of the intriguing aspects of his life, as he has always been able to keep his personal life private. He was married to Carolyn Jean Yovan, a decorative worker who also worked for HSN and QVC. On Feb 17, 2018, Carolyn got into a car accident and hit Peter Chenhall, who was transported to Bayfront Hospital, where he ended up dying.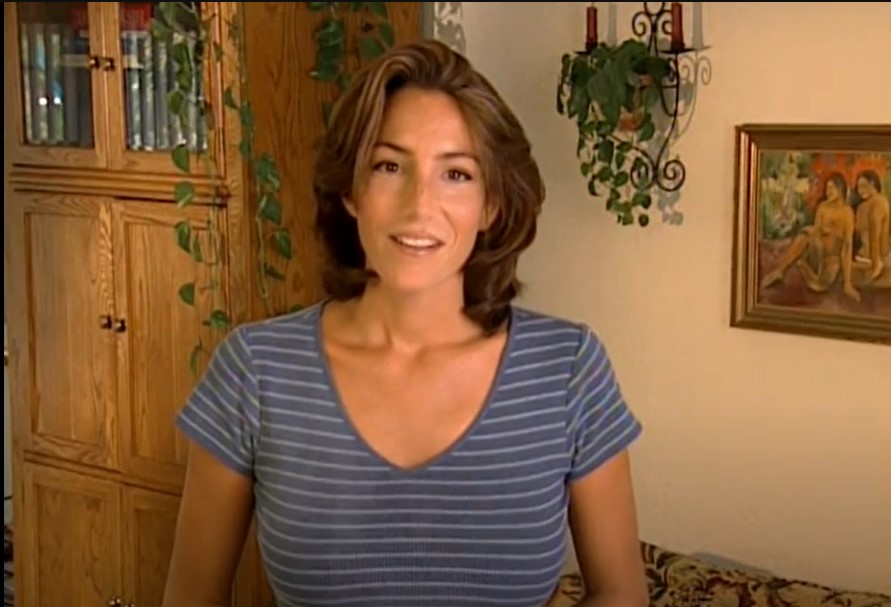 Carolyn left the scene of the accident and got into another one at Gulf Boulevard and Gulf Winds Dive. According to the Tampa Bay Times, she got arrested the next morning on alleged charges of driving with a suspended or revoked license, leaving the scene of a fatal car accident and DUI manslaughter. Yovan and Carolyn likely divorced sometime after the whole incident.
Guy Yovan's Children
Guy Yovan is a proud father to a son named Danny, whom he absolutely adores. Danny graduated from Florida Atlantic University with a degree in Finance, while his girlfriend, Lillian, has a degree in Trauma Nursing. Yovan's social media presence highlights his love for his son and the experiences the two often share together. He is active on social media, but his posts are primarily focused on his son, his dog Ripley, and work, leaving room for speculation about his personal life. Apart from doting on his son, it seems like Yovan is also quite close to his nephews and frequently expresses the same whenever he is in Vermont.
Is Guy Yovan Dating Anyone?
In the aforementioned anniversary interview with HSN, he mentioned an ex-girlfriend with whom he climbed 12,633 feet to reach the top of Humphreys Peak in Arizona just to impress her. The whole climb up took them 6-7 hours, and the two reached the peak at 4 in the afternoon, forcing them to make the climb down in the dark. He also had the fortune to be part of exciting adventures, such as rappelling in the jungles of Costa Rica and cooking with the Wolfgang Puck at Spago. Even though Yovan might be single right now, his personal endeavors and professional life keep him quite busy. His love for the outdoors and adventure is apparent through his participation in activities like mountain climbing and others.
While there are some aspects of his life that remain enigmatic, it is safe to assume that Yovan's impact on HSN and the hundreds and thousands of people who watch him is undeniable. However, he doesn't like watching himself and often wonders why anyone would find him entertaining, which couldn't be further from what we, as the audience, feel about him and his skills. From his humble beginnings in Fairfield to becoming a seasoned host at HSN, Yovan embodies the spirit of dedication and authenticity. So far, his journey has been captivating, and we have no doubt that his future will be even more exciting. We wish him all the luck in his future endeavors!
Read More: Former QVC Hosts: Where Are They Now?