Netflix's 'How To Become a Cult Leader' dives deep into the lives of six prominent cult leaders and chronicles how they made a whole group of people follow their whims to the tee. Presented as a satirical tutorial, the show portrays how each cult leader employed a series of psychological methods to control the general public. On top of it, we also get to witness several one-on-one interviews with former cult members, who talk about their experiences of living under such regimes.
Likewise, one of the cults featured on the show is the Unification Church, established by Sun Myung Moon in 1954. Although Sun is considered to be the face of the organization, his success was made possible by his devoted wife, Hak Ja Han. Well, with readers now interested to learn more, let's find out where Hak Ja Han is at present, shall we?
Who Is Hak Ja Han?
A native of Sinli, in the Anju District of Korea, Hak Ja Han had a religious upbringing as her mother was a devout Christian, and her father was a disciple of renowned Korean preacher Rev. Young Do Lee. Nevertheless, she still had a challenging childhood, as Korea was in the midst of political upheaval at that time, and Hak, as well as her mother, was jailed for eleven days by communist forces. Once released, the family moved to Taegu and later to Choon Chun, where Hak completed her schooling. However, instead of going to college, Hak and her family became committed followers of the Unification Church.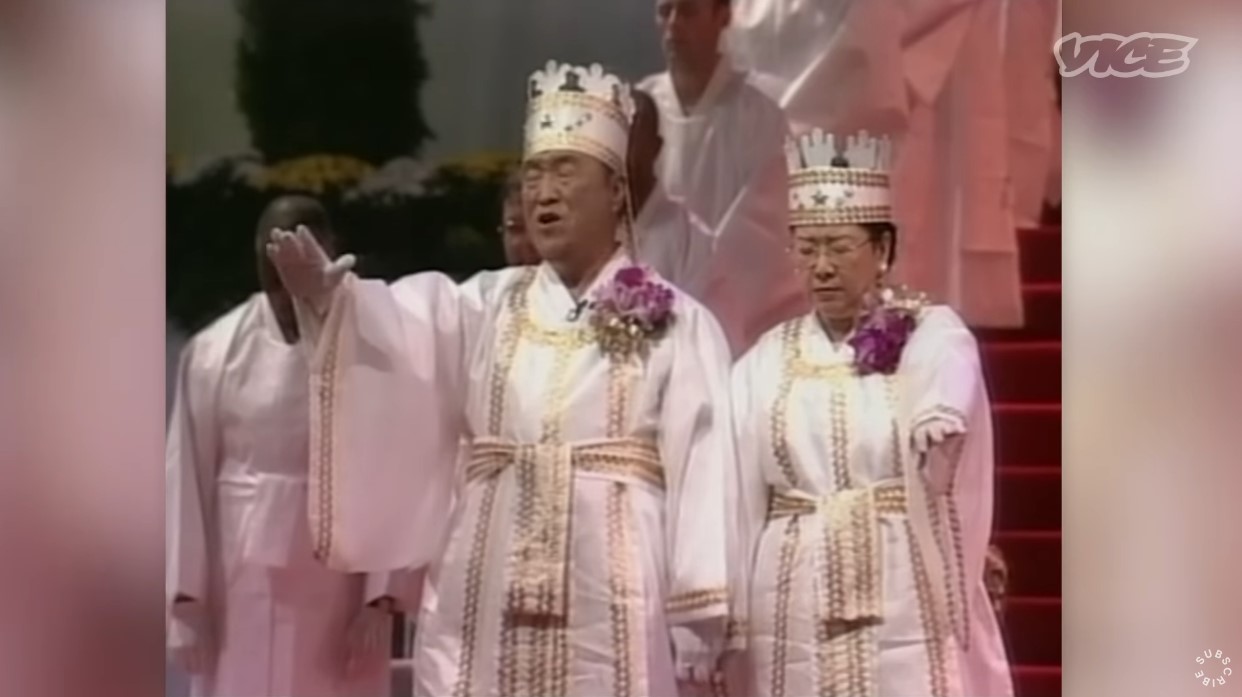 Hak married the group's founder, 40-year-old Sun Myung Moon, in April 1960, when she was just 17. Even though Hak and Sun had a significant age gap between them, the former was given the respect a co-founder deserves, and members of the cult even saw her as the perfect woman, a mother of all humankind who was joined in a "holy marriage" to their founder. Moreover, just two years after their marriage, the couple co-founded the Little Angels Children's Folk Ballet of Korea, and within no time, their organization developed excellent relations with several esteemed academic institutions, including Harvard, Stanford, and Princeton.
On top of it, the Unification Church also enjoyed a remarkable standing with the Republican and Democratic Parties of the United States, and in 1993, Hak even addressed a gathering at Capitol Hill. While Hak Ja Han was one of the main architects behind the mass wedding ceremonies the Unification Church is infamous for, she even established the Women's Federation for World Peace or WFWP in 1992. Through the WFWP, she encouraged all women to obtain prominent roles in society and asked them to play an essential part in spreading the message of peace and harmony in their community.
In fact, her teaching about peace got so famous that she and her husband, Sun Myung Moon, were considered to be incredible ambassadors of world peace, and the Unification Church even honored them at a March 23, 2004 event in Washington, DC. On top of it, she even gave a rousing speech at a 2006 Universal Peace Federation event in New Zealand and was ultimately accepted as the de-facto leader of the Unification Church after her husband passed away in 2012.
Where Is Hak Ja Han Now?
During her marriage to Sun Myung Moon, Hak Ja Han became a mother to fourteen children, several of whom currently hold important positions in the Unification Church. Moreover, a 2011 report mentioned that Hak maintained wonderful relationships with most of her children and was even proud of being a grandmother to more than 38 grandchildren. Besides, once Sun Myung Moon breathed his last in 2012, Hak took control of the Unification Church and is currently revered as the "True Mother" by her followers.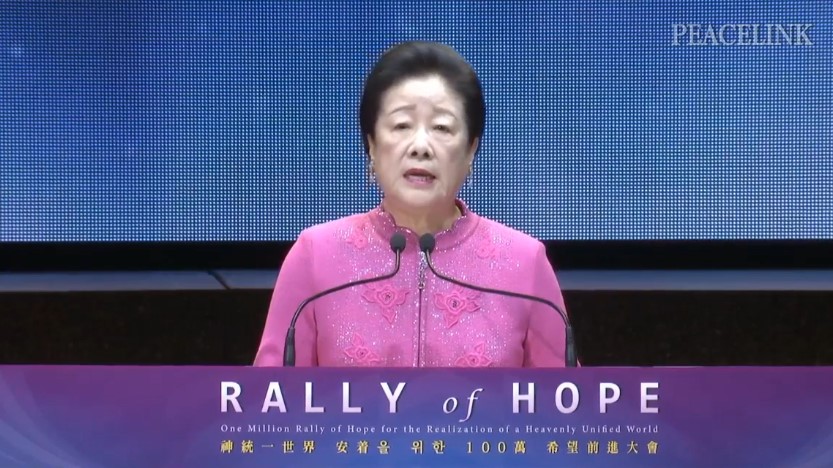 Apart from heading the Unification Church, which is known better as the Family Federation for World Peace and Unification, Hak Ja Han is also an established author and published her first book 'Mother of Peace: And God Shall Wipe Away All Tears from Their Eyes' in June 2020. Moreover, while she is still invited to give speeches at several conferences and talks, she currently leads a private life in South Korea.
Read More: Where Are Sun Myung Moon's Kids Now?