While there's no denying financier Bernard "Bernie" Madoff managed to orchestrate one of the biggest Ponzi schemes in history, there were times he was openly challenged as well as scrutinized. Amongst those to do so was industry executive Harry Markopolos, especially as he began vehemently alerting the Securities and Exchange Commission (SEC) against him from 2000 onwards.
However, as carefully explored in Netflix's docuseries 'Madoff: The Monster of Wall Street,' the regulatory body didn't even properly investigate the practices of Bernie until it was too late, much to Harry's chagrin. Now, if you just wish to learn more about Harry Markopolos, the whistleblower, we've got you covered.
Who is Harry Markopolos?
Ever since Harry Markopolos was a young boy growing up around Erie in Pennsylvania, he has reportedly had a keen interest in everything related to analytics, business, data, finance, as well as information. It thus comes as no surprise the Cathedral Preparatory School graduate pursued a Bachelor's in Business Administration from Loyola College in Maryland (1981) before earning a Master's in Finance from Boston College in Massachusetts (1997).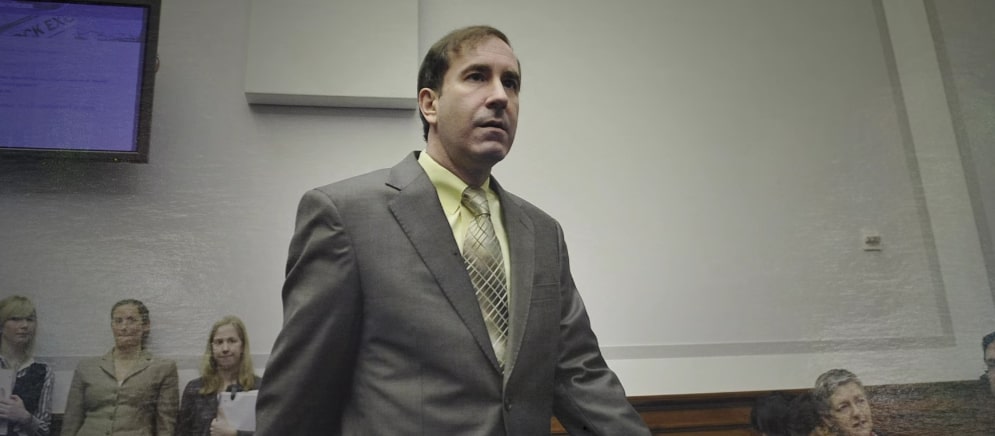 Harry even completed several US Army courses such as Command, Infantry, and Warfare over the years, all the while obtaining his Chartered Financial Analysts (CFA; 1996) and Certified Fraud Examiner (CFE; 2008) certifications. Thus, following a few years in the Maryland Army National Guard, Harry stepped into the world of Wall Street in 1987 by joining an Erie-based trading brokerage called Makefield Securities. He stayed here for a year before moving on to Darien Capital Management as an Assistant Portfolio Manager for Derivatives, only to then land a job in Boston's Rampart Investment in 1991.
It was while the admitted math geek was at this organization — where he ultimately became Chief Investment Office — that he realized Bernie Madoff's securities business was simply fishy. After all, with his background in data, it took Harry less than four minutes with the operations' numbers (reportedly in 1999) to suspect it was nothing but a Ponzi scheme, per the docuseries. "The math was so compelling," he once said. "If there's only $1 billion of options in existence and he's many times that size, unless you could change the laws of mathematics, I knew I had to be right."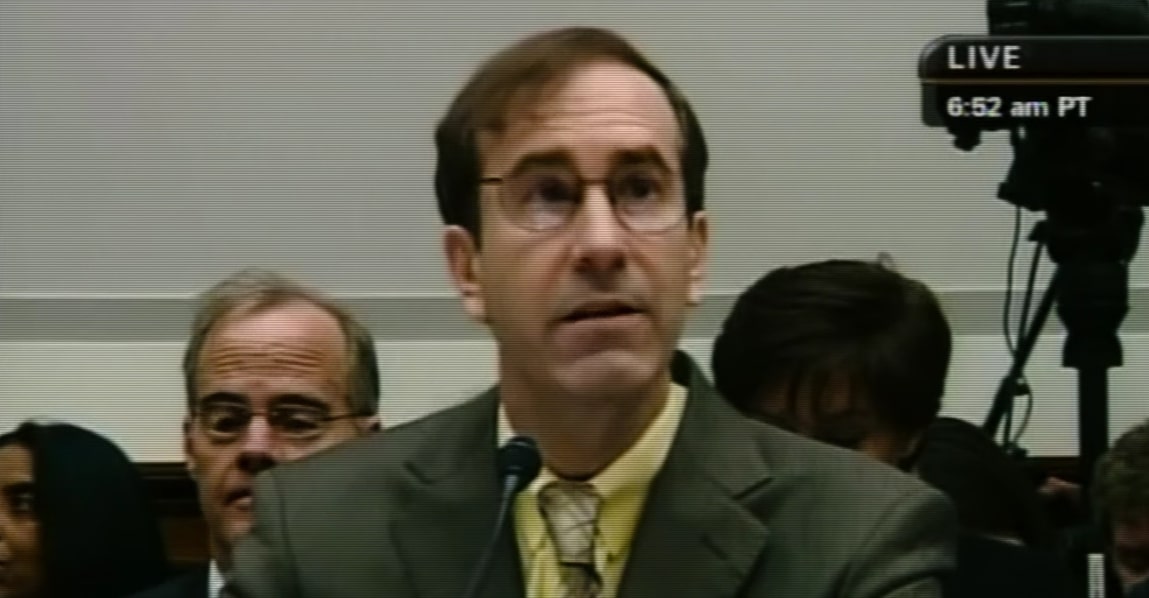 Harry added, "And the risk-return ratios had never been seen in human recorded history. They were off the charts." The truth is this is easy to say in hindsight, but the portfolio expert claimed it from day one. That's why Harry approached the SEC for the first time on March 1, 2000, only to allegedly be largely ignored owing to Bernie's success, reputation, position, and power in the entire industry.
He thus decided to contact politicians as well as journalists to let them know of this possible scam before returning to the SEC with additionally detailed reports in 2001, 2005, 2007, and 2008. The former securities executive's (he'd left Rampart in 2004) warnings still weren't headed, though, which is why it took Bernie's confession in December for his deception to come to a close for good.
Where is Harry Markopolos Today?
Considering the fact Harry Markopolos, alongside his team, had done everything in their power to get the Madoff fraud off of Wall Street for years, he did not hold back in the months that followed either. In other words, he made his efforts to get the SEC's attention known to not just the media but also Congress when called upon to testify as a part of their inquiry into the regulators' alleged incompetency.
Of course, this led many to deem him obsessive, arrogantly self-righteous, as well as possibly driven by his own gain, which Harry has vehemently denied — his actions were simply industry driven. As for his current standing, it appears as if the now 66-year-old is still based in Massachusetts, where he serves as a full-time, self-employed Chartered Financial Analyst and Certified Fraud Examiner.
The author of 'No One Would Listen' (released March 2010) actually specializes in the forensic investigations of Public Company Accounting Fraud, Energy Pricing Fraud, Securities Fraud, and Ponzi Schemes, among others. As if this isn't enough, Harry even works as a Forensic Accounting and Financial Mathematics Consultant, all the while being a Chartered Financial Analysts Institute member, an Association of Certified Fraud Examiners member, and a public speaker.
Read More: Frank Avellino and Michael Bienes: Where Are the Accountants Now?