The episode 'Who Killed the Radio Star?' of 'Dateline NBC' chronicles the life as well as the tragic death of a renowned former radio disc jockey, Steven B. Williams. His successful and wealthy life was turned upside down when he put his trust in a friend named Harvey Morrow and took his financial advice. Right from Steven's discovery of Harvey's deception to him turning up dead in the ocean, all these accounts are highlighted in the episode. If you are intrigued to know more about Harvey and his life, including his current whereabouts, you might want to know what we have to share!
Who is Harvey Morrow?
Born in the early 1950s, Harvey Stephen Morrow met with the radio star Steven Williams in 2003 through mutual friends. This was bound to turn into a disaster because the former had a rich history of fraud and deception, but Steven had no idea about it. Back in the 1980s, he played a key role in running a boiler room operation in Florida where the investors were deceived and sold bad stocks. Eventually, all the company officers were charged with corruption except Harvey, who stayed in hiding until the statute of limitations expired.
After that, Harvey tried out his luck in Colorado by marrying a lawyer named Deborah Read. The pair started a family by welcoming children into this world. The married couple lived in a huge house and owned matching Mercedes Benzes, nine motorcycles, and luxury-brand clothes. He had let everyone around him, including his wife, know that he was an investment banker with an Englewood brokerage firm, but the truth was that he was only a human resources officer. When Deborah filed for divorce, he ended up setting fire to one of her expensive dresses, for which he was convicted of misdemeanor arson in 1996.
Harvey still didn't stop his deceiving ways; after moving to Texas, he tied the knot with a woman named Debbie in 2000. Again, he resided in a luxurious house, this time by the lake. In 2003, as Debbie usually worked out of the States, he shifted to Los Angeles, California, where he reportedly portrayed himself as a retired Wall Street executive. So, it would be accurate to say that Harvey had a knack for making others believe in his story and filling his pockets in the meantime.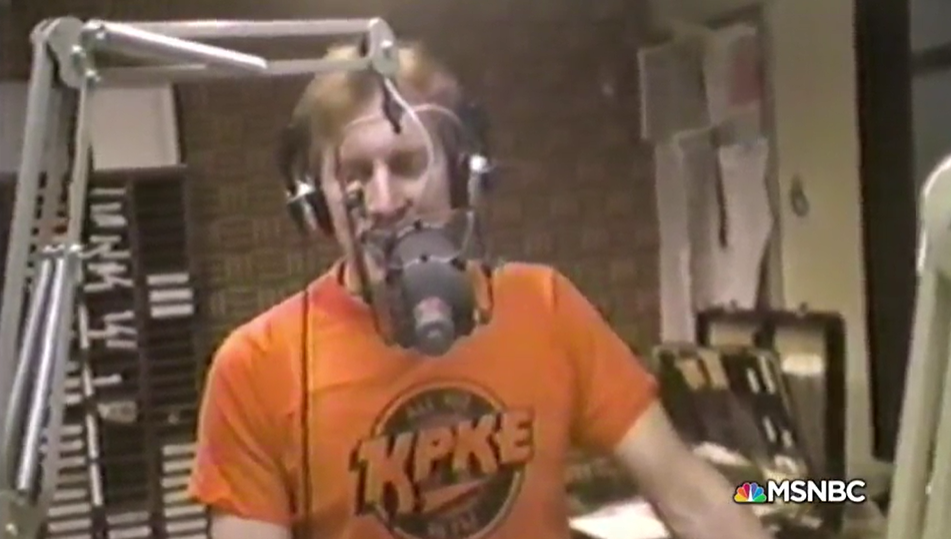 When it comes to Steven Williams, who had earned around $2 million of inheritance money after his father's passing, Harvey portrayed himself as a New York investment banker who was close to Steven's deceased father. As they became close friends, Harvey suggested he set up a trust fund. With a 69-foot yacht in his possession, he started spending sizable amounts of money from Steven's trust funds for renovating his yacht with a fireplace and electronic gadgetry. Not only that, he even allegedly transferred a small amount of money in intervals into his personal bank account.
When Steven boarded Harvey's yacht to question him about his trust funds and money on the fateful day of May 4, 2006, the two allegedly got into a heated argument. It ended up with Harvey shooting him in the back of his head and dumping his body overboard into the depths of the ocean. When the radio star's body was discovered a couple of weeks later, on May 18, 2006, the police launched an investigation, which led to the arrest of Harvey, who was already leading a new life in Montana.
Where is Harvey Morrow Now?
After his arrest, Harvey Morrow pleaded not guilty and was held in prison without bail for about five years. In May 2011, the trial began, but the judge declared it a mistrial on only the second day of testimony in the case after new evidence was introduced out of nowhere. The second trial of Harvey for the murder of Steven Williams commenced in October 2011 and lasted for several weeks before a jury found him guilty of first-degree murder in the murder case of the famous radio disc jockey Steven Williams.
On December 16, 2011, Harvey Stephen Morrow was sentenced to remain imprisoned for the rest of his life without a possibility of parole and an additional 25 years on top of that. At present, he is serving his time in California Health Care Facility, Stockton, at 7707 Austin Road in Stockton.
Read More: Lisa Marie Kimmell Murder: Where is Dale Wayne Eaton Now?