In 'Heavenly Delusion' or 'Tengoku Daimakyou' episode 8 titled 'Their Choices,' Maru and Kiruko accompany Dr. Usami who introduces them to one of his patients. She is later revealed to be his wife Hoshio and it turns out that she is being forecefully kept alive as she will turn into a man-eater as soon as she dies. Usami wants Maru to kill her, while the members of Liviuman have started a violent protest against the doctor and his men. Here's everything you need to know about the ending of 'Tengoku Daimakyou' or 'Heavenly Delusion' episode 8. SPOILERS AHEAD!
Heavenly Delusion Episode 8 Recap
While Maru and Kiruko are killing the man-eaters, the members of Liviuman stage a very vocal protest against Dr. Usami and his men. Although things are peaceful at first, one of the protestors hurls a stone at the guards. This pisses the members of the opposite faction who picks the stone and hurls it towards the protestors. Miss Muzahashi barely gets out of the trajectory of the projectile but in doing so she falls off the shoulders of his men.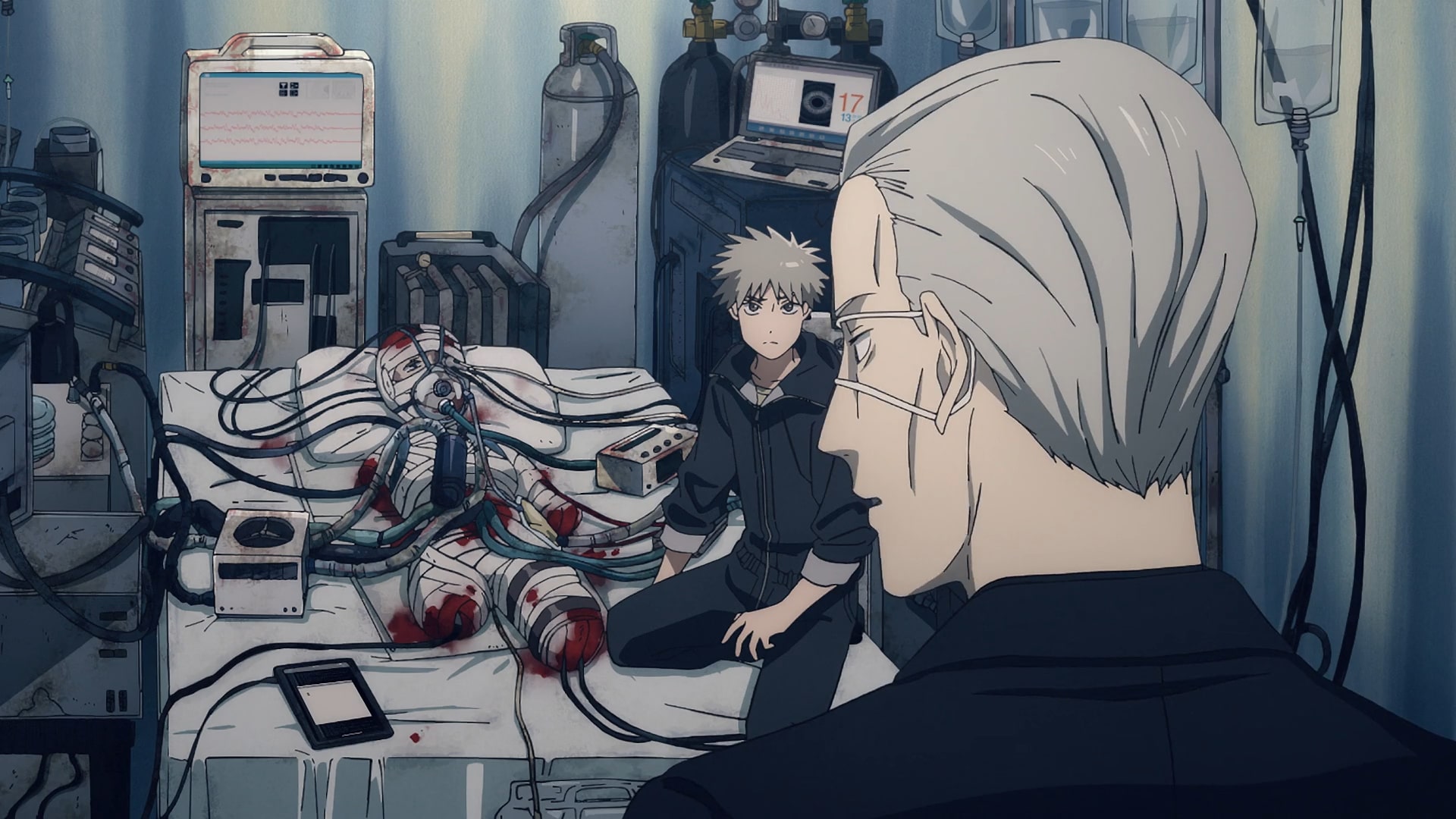 Miss Muzahashi falls on her head and could not even stand on her own. She is immediately taken back to the headquarters where the top leaders access her condition. That's when they learn that the man-eaters in the building have already been killed by Maru and Kiruko. One of the leaders realizes that this is just the right opportunity and tells the angry protestors that Miss Muzahashi is dead. He then convinces them to wage a violent protest against Dr. Usami and his men, killing anyone who comes in their path.
Meanwhile, Dr. Usami takes Maru and Kiruko to a secluded room where he shows them a patient kept alive forcefully using several machines. He then explains to the duo that he is unnaturally extending her life only because once she dies, she will turn into a man-eater herself. Usami asks Maru whether he can kill her using his powers and after an inspection, the latter reveals that he can. It is later revealed that the patient's actual name is Hoshio and she is Usami's wife who can communicate using a tablet.
When Maru asks Hoshio what she wants, she simply asks to see the sky before dying. Everyone works together to keep her final wish. Meanwhile, members of Liviuman have already started a war against Usami and his men. When Hoshio has looked at the sky as long as she wanted, Maru kills her using his powers. Before dying she leaves a last message for Usami in which she thanks him for letting her die as a human.
Heavenly Delusion Episode 8 Ending: Is Usami Dead? Is Robin Alive?
Shortly after Hoshio's death, Dr. Usami meets his followers and informs them about the sad news. He tells everyone to go to a location on the map where they can start a new life. When asked why he is not going with them, Dr. Usami tells him that he first wants to give his wife a respectful burial. Kiruko uses the chance to ask these people whether they know Robin by showing his picture. Interestingly, they recognize him as Dr. Inazaki who was with them about two years ago.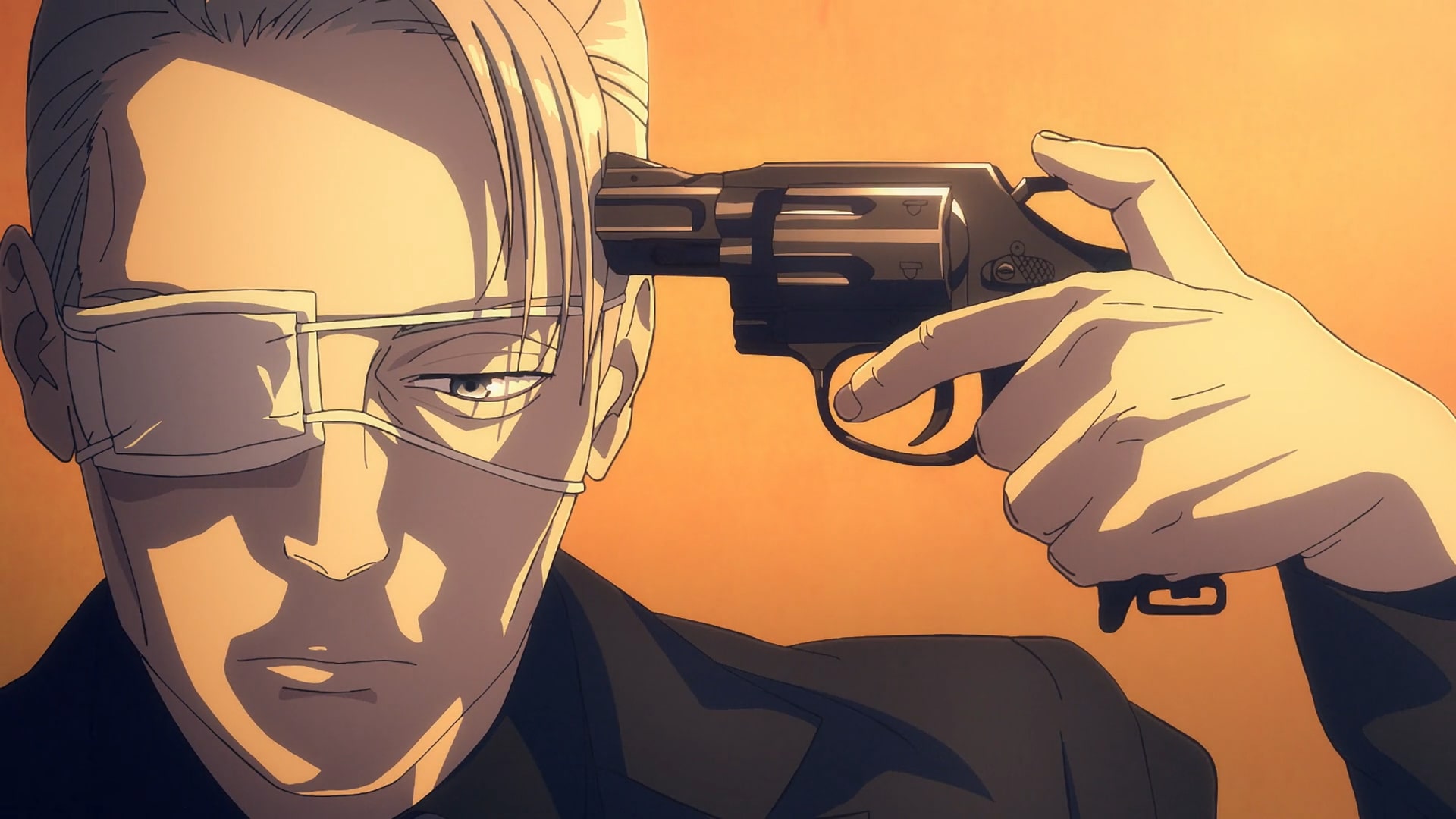 Robin aka Dr. Inazaki had great surgical knowledge according to the people and he was learning Dr. Usami's techniques as well. He once told them that he would not let anyone else die before mysteriously disappearing, never to be seen again. Later Dr. Usami takes Hoshio's body to the terrace before the burial while Kiruko and Maru wait outside the building. They are completely unaware of the fact that Usami is quite depressed. While they discuss mundane life problems, Usami sits quietly with his wife in his arms.
Usami looks at her face and kisses her forehead one last time. Then he pulls out a gun and kills himself. Maru and Kiruko rush to the terrace after hearing the loud bang and find his dead body there. While Maru feels that his power can only bring death and misery to the world, Kiruko tries to reassure him that he should not blame himself for everything. Meanwhile, the whitecoats take control of the building where Dr. Usami used to work unbeknownst to the fact that there is still one alive man-eater in the basement.
Read More: Heavenly Delusion Episode 7 Recap and Ending, Explained