911 operators in St. Paul, Minnesota, received a frantic call on April 25, 2010, in which a terrified woman informed them about a possible break-in. The woman, who was later identified as Heidi Firkus, requested the police for help but went completely silent after a gunshot went off in the background. Once first responders reached the location, they found her murdered inside her home while her husband lay severely injured. '20/20: Stranger In The House' chronicles the shocking homicide and follows the investigation that brought the perpetrator to justice. If you want to learn more about the case and want to find out who killed Heidi, we have you covered.
How Did Heidi Firkus Die?
The youngest of three siblings, Heidi Firkus, shared a deep and intimate bond with her parents, John and Linda Erickson. She was just 25 at the time of her death; her parents described her as someone who was in love with life and pretty passionate about outdoor activities, including camping, hiking, and biking. Additionally, Heidi loved painting, and her friends praised her acting and singing skills.
At the time of her death, Heidi was earning a living as a Sunday school teacher, and she even undertook numerous mission trips for her local church. In fact, she met her husband through her church's youth group, and they eventually tied the knot before settling in St. Paul, Minnesota. As the couple appeared pretty happy, people had no idea about the tragedy that would soon claim Heidi's life.
The young teacher was fast asleep in her St. Paul home in the early morning hours of April 25, 2010, when she was woken up by her husband, who claimed to have heard an intruder. Hence, as he went off to investigate, she dialed 911 and informed the operator about the possible home invasion. Heidi even gave her address and requested help, but the operators soon heard a gunshot go off in the background, following which the line went silent. Without wasting time, the operator dispatched a team of first responders to the location in question, but it was too late.
Authorities found Heidi lying unresponsive on the floor while bleeding profusely from a gunshot wound in her back. An initial medical examination determined that she had passed away, and an autopsy affirmed that the gunshot wound led to her death. On top of it, judging from the severity of the gunshot wound, detectives concluded that the victim was shot at close range with a high-powered shotgun. However, nothing was stolen from the house, and there wasn't any sign of a forced entry, which strongly hinted at the homicide being an inside job.
Who Killed Heidi Firkus?
The initial investigation into Heidi Firkus' homicide was pretty challenging as the police did not have any leads or witnesses to work with. Moreover, with no signs of a robbery, the police soon ruled it out as a motive and began focusing on other suspects. Strangely Heidi's husband, Nicholas "Nick" Firkus, was present with his wife at the time of her murder. In fact, he was the one who woke her up and informed her about the intruder. Yet, when first responders arrived on the scene, they found Nick severely injured with a gunshot wound to his leg, and he stated that the same bullet ended up hitting his wife in her back.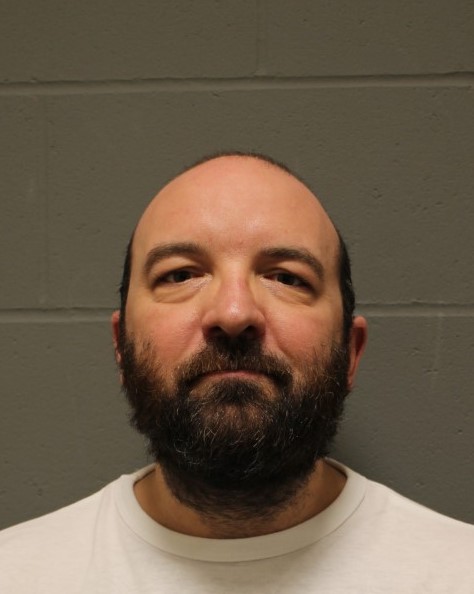 When questioned, Nick insisted he was shot by the intruder while wrestling him and even provided a vague description of his face. However, he later changed his statement and gave police a privately made sketch of a possible suspect, which looked somewhat like convicted criminal Michael Pye. Nevertheless, the latter was soon cleared of Heidi's murder, while Nick's contradicting statements, coupled with evidence hinting at an inside job, made him the primary suspect in the investigation. Yet, with no evidence to tie him to the crime, law enforcement officers were forced to let him walk.
Subsequently, the police interviewed several of Heidi's acquaintances who claimed the couple had fallen on hard times financially. Nick and her financial records corroborated the statements, and the police learned that apart from being in a lot of debt, the two were on the verge of getting evicted from their house. Killing a loved one to keep them from finding out about financial ruin was a good enough motive to consider, yet the police spent years figuring out if an intruder was in the house on the night of the murder.
By this time, Nick moved on and married his second wife, Rachel Firkus, who also suspected he was involved in Heidi's murder. Eventually, law enforcement officials turned to the DNA evidence and realized that the only samples found at the scene belonged to the victim and her husband. On top of it, although Nick claimed he had wrestled the intruder to take control of the shotgun, tests revealed that only the husband's DNA was on the weapon. Thus, with all evidence pointing toward him, the police ultimately arrested and charged him with Heidi's murder.
When presented in court, Nick Firkus insisted on his innocence and pled not guilty. Besides, most of his family, especially his father, believed in his innocence and claimed that his love for Heidi would not have allowed him to commit such a gruesome homicide. Still, the jury thought otherwise, and Nick was convicted of first-degree murder. As a result, the judge sentenced him to life in prison without the possibility of parole in April 2023. Consequently, Nick remains behind bars at the Minnesota Correctional Facility-St. Cloud in St. Cloud, Minnesota.