The filming for Helena Bonham Carter's 'The Offing' is set to begin in spring 2024 in the UK. Based on the 2019 book of the same name by English writer and journalist Benjamin Myers, 'The Offing' is a story of love and friendship between a teenage miner and a reclusive older woman, set against the backdrop of North-East England (Durham Coast, in particular) in the wake of World War II. Before following his father's footsteps as a miner, 16-year-old Robert sets out on a journey to see as much of the world as he can. He encounters Dulcie (Carter), an older woman who likes to drink and curse, and is drawn to her eccentricities. Robert stays with Dulcie in her dilapidated cottage and starts experiencing life in all its intricacies. While he does so, Robert convinces Dulcie to open herself to possibilities as well.
Screenwriter Amy Roberts ('Doc Martin') adapted Myers' book for the big screen. The period drama feature film will be directed by Jessica Hobbs ('The Crown'). Charlotte Walls and Emily Barttelot will produce The Offing' through Catalyst Global Media, which has been developing the project in collaboration with Beta Cinema. Indie distributors Curzon, Cineart, and Madman came together to secure all the rights for the UK/Ireland, Benelux, and Australia/New Zealand of the film in a deal with Beta Cinema, which brought the project to the European Film Market at the Berlin International Film Festival in February 2023.
In a joint statement, Curzon, Cineart, and Madman said, "'The Offing' offers a fresh perspective on post-war England, refusing easy nostalgia and giving us two unique characters striving to create beauty and meaning within a society stifled by years of conflict. Dulcie Piper is a dream role for Helena Bonham Carter, perfectly complementing her immense talent."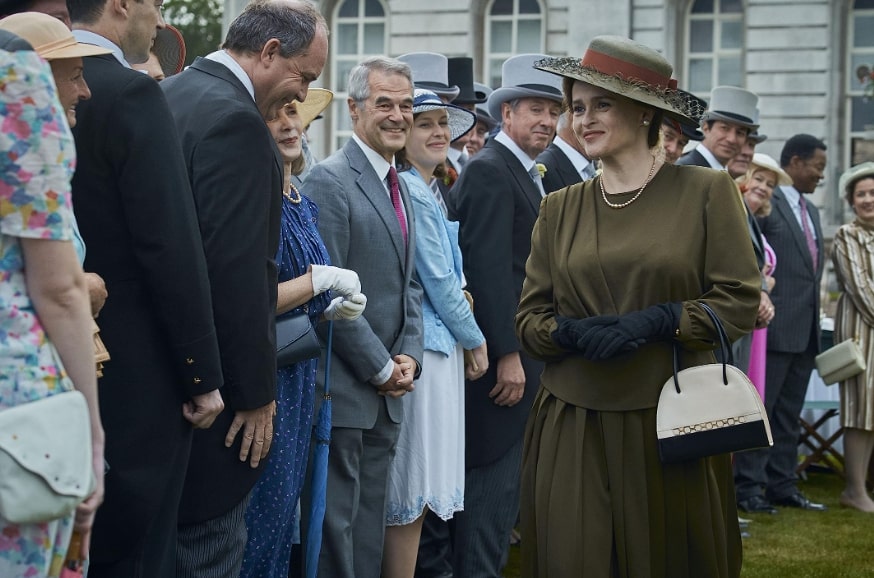 "It is rewarding to see these top-notch distributors team up in order to secure this title," Beta Cinema, which seeks to sell 'The Offing' to other distributors across the world, said in their statement. "Curzon, Cineart and Madman are amongst the most prestigious players in the industry, and yet they are sending the right signal to the market that these times are about finding synergies and join forces as much as you can in attracting audiences back into cinemas. They will be great partners in an aligned campaign across the territories."
Bonham Carter has been active in the industry for about four decades and has portrayed characters such as Lady Jane Grey in 'Lady Jane,' Ophelia in 1990's 'Hamlet,' Beatrice Baudelaire in 'Lemony Snicket's A Series of Unfortunate Events,' Bellatrix Lestrange in the 'Harry Potter' films, Nellie Lovett in 'Sweeney Todd: The Demon Barber of Fleet Street,' Queen Elizabeth in 'The King's Speech,' Miss Havisham in 2012's 'Great Expectations,' and Princess Margaret, Countess of Snowdon in 'The Crown.' Bonham Carter has been nominated for Academy Awards twice for 'The Wings of the Dove' and 'The King's Speech' and won BAFTA for Best Actress in a Supporting Role for the latter. She also received the International Emmy Award for Best Actress for 'Enid' in 2010.
Not much information seems to be available on the actors who might be in consideration to play Robert. In the coming months, we can expect more updates on that, along with other castings, production, and plot.
Read More: Best Movies of Helena Bonham Carter