Fox's 'Hell's Kitchen' is a reality cooking competition TV show created by Gordon Ramsay, where aspiring chefs compete in various culinary challenges and tasks under intense pressure. Each season follows a similar format, with contestants eliminated progressively until one chef is crowned the winner and often offered a prestigious job opportunity. Season 20 premiered on May 31, 2021, and was immensely successful like its preceding seasons.
The prize for the winner of the twentieth season was a Head Chef position at Gordon Ramsay Steak at Paris Hotel in Las Vegas. Some time has passed since we got any updates about the 18 contestants who participated in the show. If you are interested in finding out their whereabouts, we have the details for you. Let's begin, shall we?
Where is Trenton Garvey Now?
Trenton won the show after an arduous and challenging journey and proved himself worthy of being a great Chef. After winning the show, he went on to work at Gordon Ramsay Steak but in November 2022, he started working as an Executive Chef at The Bedford by Martha Stewart in Paris. In the same month, he got married to his 12-year-long girlfriend, Macee Jarvis and the two are set for a lifetime of happiness and marital bliss.
Where is Megan Gill Now?
Megan Gill was the first runner-up in the show and gave a very close and healthy competition to Trenton for the winner's title. She is currently working as an ambassador for Chef Works, a clothing brand spread in about a hundred countries, and is also an Executive Chef at Hotel Marcel in New Haven. She is quite active on social media and posts drool-worthy pictures of scrumptious food and other delights.
Where is Kiya Willhelm Now?
The second-runner-up of the show, Kiya Willhelm was eliminated after her menu scored the lowest score in the finale. After the end of the show, Kiya went on to become a part-time bartender and chef at Lashbaugh's West. She is happily married to Andrew Leasure and the couple are looking at a big and bright future together.
Where is Brynn Gibson Now?
Brynn Gibson, a Line cook from Vienna, Virginia, almost made it to the finals and was even praised by Gordon Ramsay for her skills. She is now a food blogger and has a significantly big online presence. She has an adorable dog who frequently features on her Instagram and it seems like she is trying to find something new in her life. Her life in Rhode Island seems incredibly fulfilling and she is paving the way for better things for herself.
Where is Steven Glenn Now?
The Chef de Partie from Richmond, Virginia, secured 5th place in the competition after getting eliminated in the 13th episode of the show. However, he was able to impress Gordon Ramsay as he gave him his jacket to take with him. He is currently working as a private chef and catering to high-end clients. He has about 18k followers on Instagram and regularly posts the delicious and aesthetic food he prepares.
Where is Antonio Ruiz Now?
An Executive Chef from Montana, Antonio made it to the 12th episode but his enchiladas verdes dish for the Black Jackets challenge was not as flavorful as it was expected to be. After bidding adieu to the show, he has been working as a Chef at Duchman Family Winery in Texas and frequently posts delicious dishes on his Instagram page. He is still creating magic in the kitchen and there seems to be no reason for him to stop.
Where is Emily Hersh Now?
Emily was a Line cook from Texas who was also eliminated in the Black Jackets challenge with Antonio. Her steak was supposedly undercooked and she subsequently missed the chance of bagging the title of winner for herself. According to her Instagram bio, she is currently a "plant-forward chef sharing recipes with a side of intuitive eating, self-love & vulnerability". She posts recipes of lip-smacking food and has been living in NYC for more than a year. It seems like Emily has a lot of good and bright days ahead of her which she will enjoy with her adorable cat, Sugar.
Where is Sam Garman Now?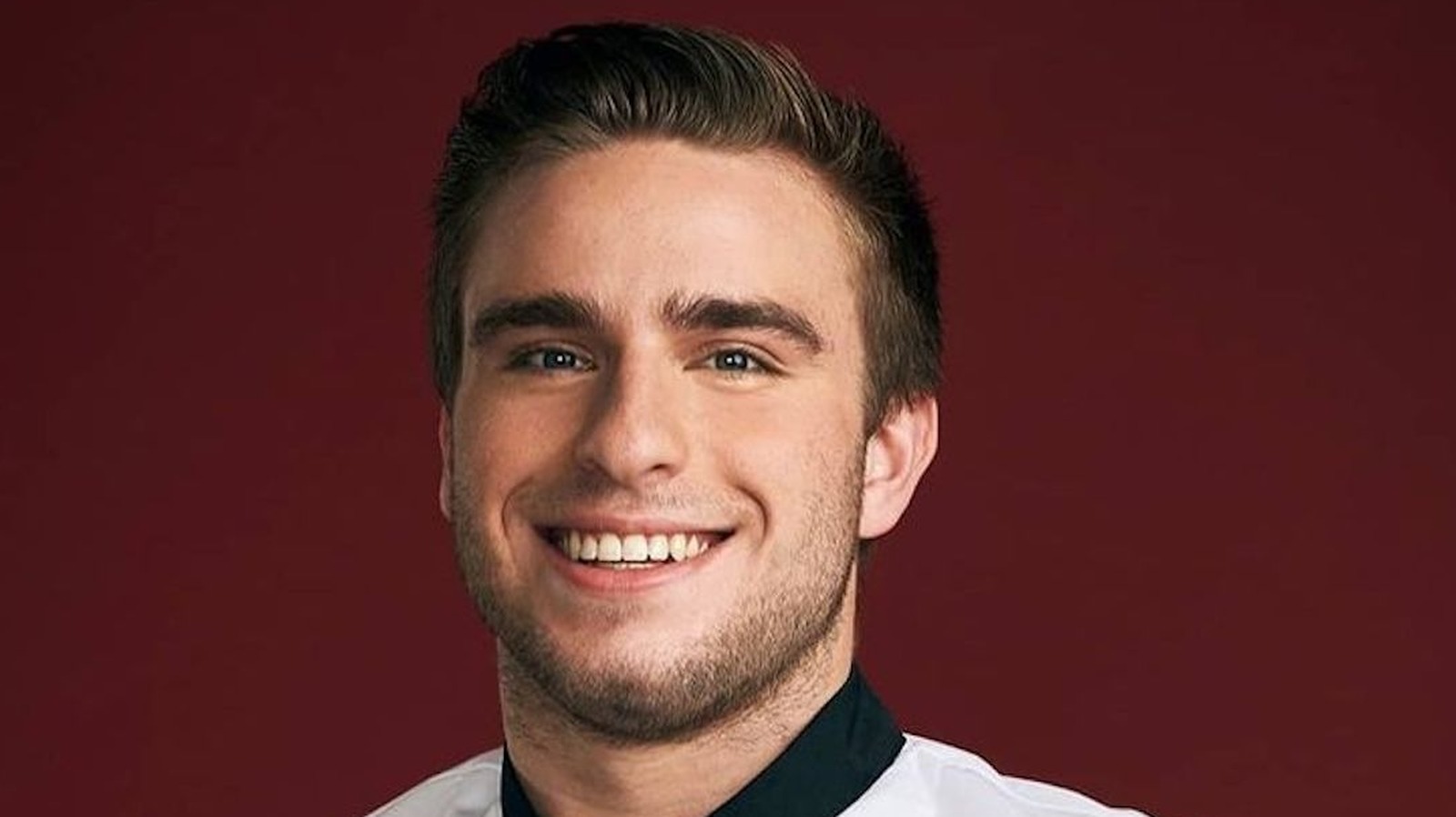 Sam Garman joined the show from Fleetwood, Pennsylvania, and was working as an Executive Chef before. He made it through eleven episodes and it was only when he struggled with the chicken that he could not make it forward. Sam does not keep a very active online presence but he has been working as a general manager for a catering company called Sedexo after he departed from the show.
Where is Josie Clemens Now?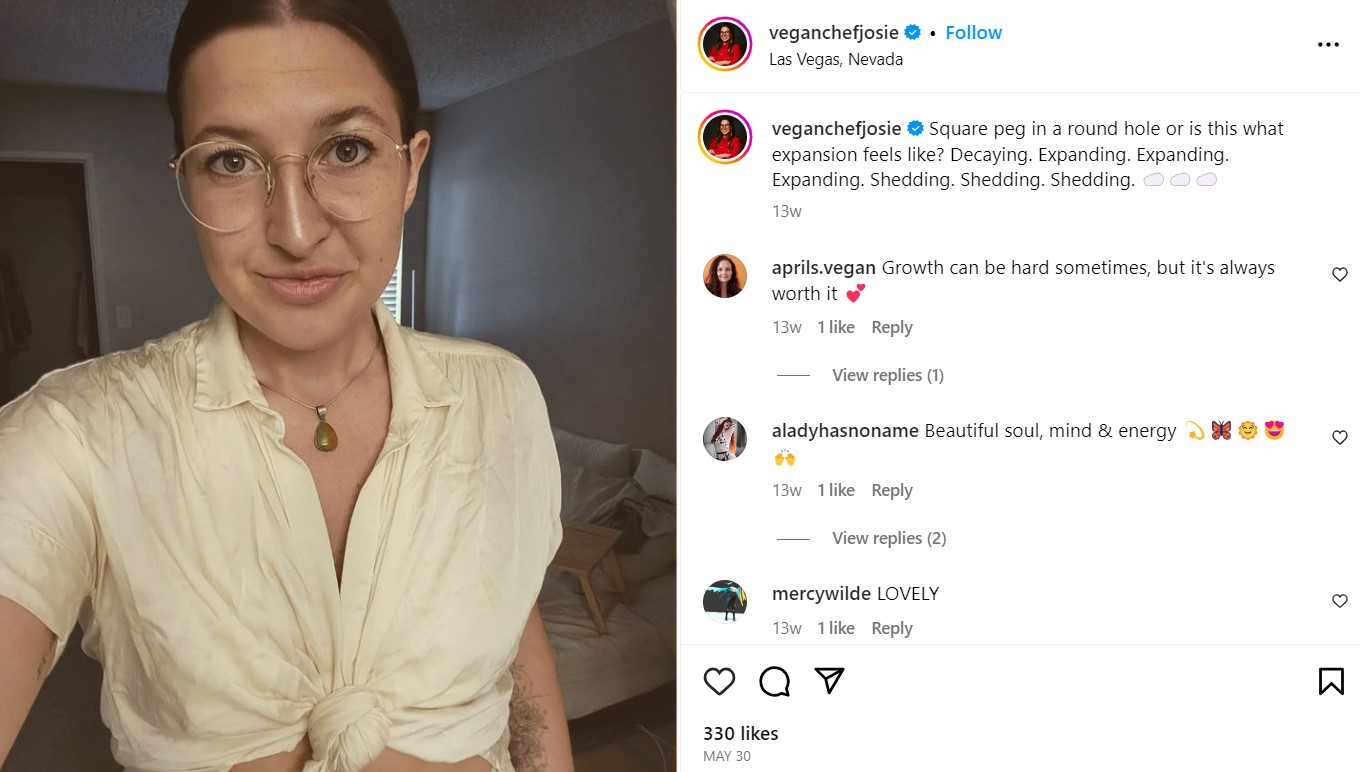 The first vegan chef to star in Hell's Kitchen made it to the eighth service. She did not succumb to the pressure of the intense kitchen and impressed many fans. After leaving the show, Josie continued to work as a chef and starred in 'Peeled', an all-vegan culinary reality show. Her dog, Zoey, follows her everywhere and it seems like they are bound for more adventures together.
Where is Victoria Sonora Now?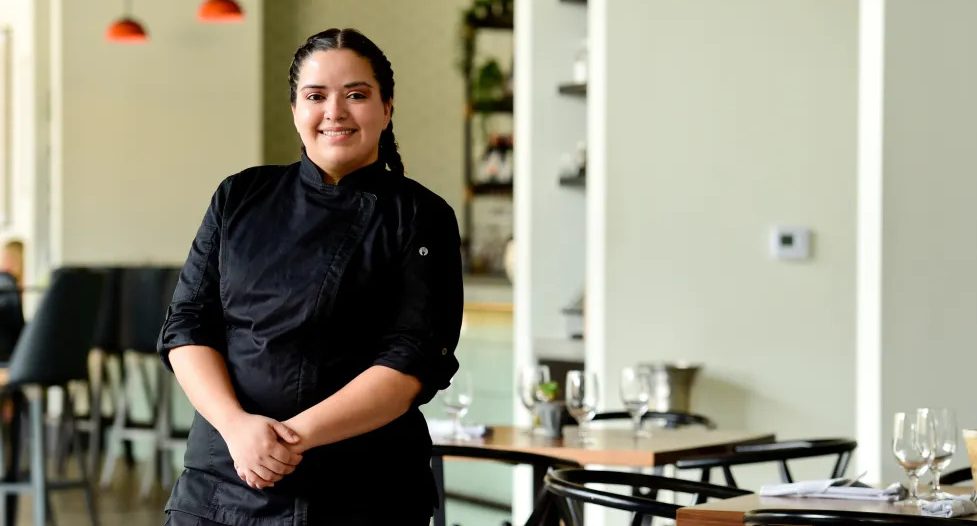 Victoria was eliminated from the ninth episode of the show. She was a junior Sous Chef from Longmont, Colorado, and had been giving an impressive performance until the aforementioned episode. After she left the show she joined Charlestowne Hotels as a Sous Chef and is currently working as a Production Supervisor for Azoria Foods. She is not publically active but we are sure she has amassed more experience under her belt and is striving for more.
Where is Keanu Hogan Now?
The private chef from Maryland was 23 when she joined the show but could not make it beyond episode 8's "Cook for your life challenge". She caught the eye of Gordon Ramsay as a good chef and he gave her compliments. After her elimination from the show, she went back to her dining services company called Three Perfect Bites. Not much else is known about her but we are sure she is breaking stereotypes and climbing the stairs of success in her way.
Where is Kevin Argueta Now?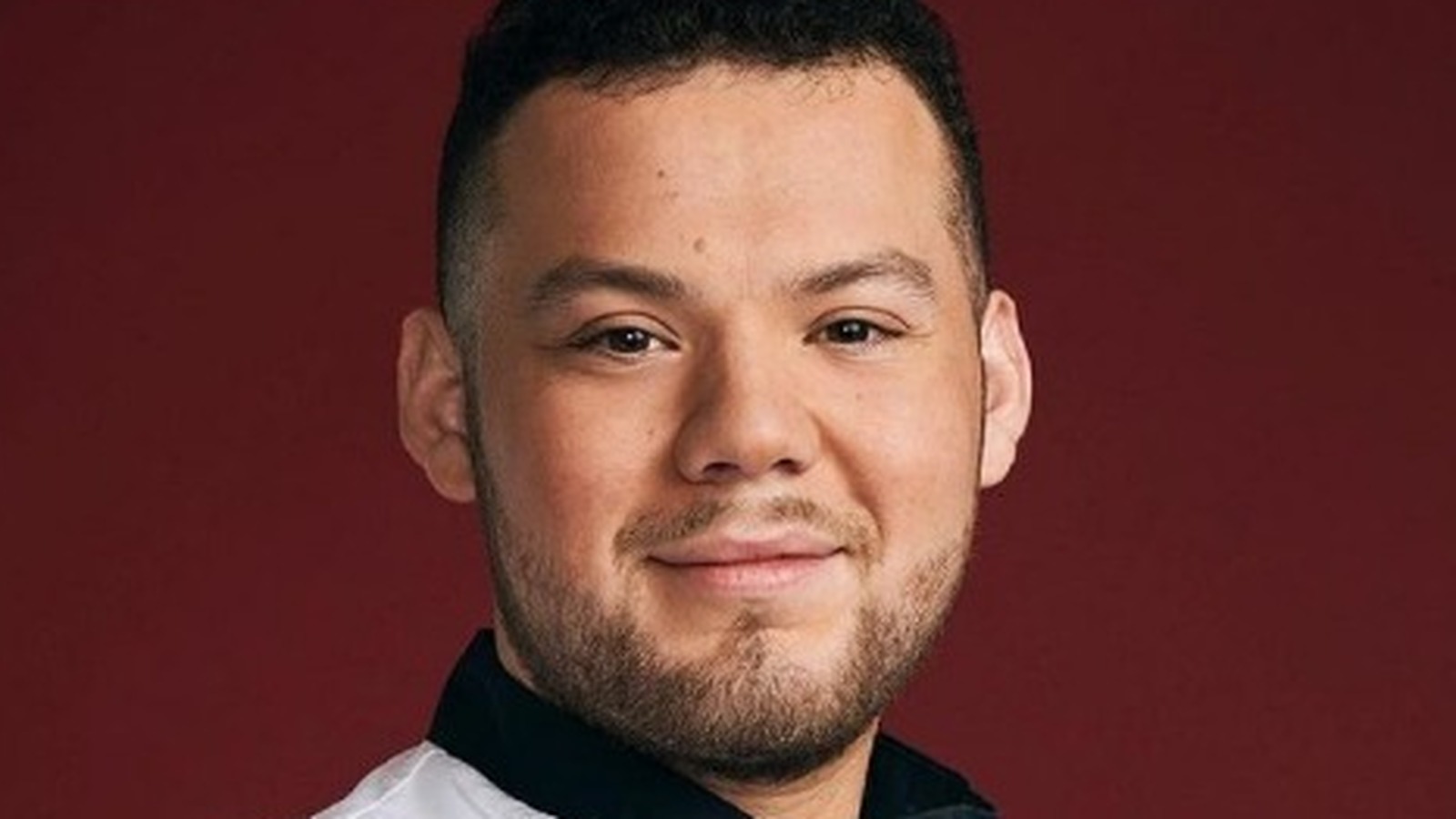 The undercooked eggs that Kevin sent in the seventh episode of the season became the reason for his elimination. A Line cook hailing from Los Angeles, Kevin was promising, charming, and well-equipped to tackle the show. Some of his last words while leaving the show were, "I tried to bounce right back but I just couldn't find it within myself. I'm just very disappointed in everything that happened." It seems like he has bounced back already and is working as an Executive Chef at Krispy Rice and is set for better things in life.
Where is Payton Cooper Now?
It was during episode 6 that the Sous Chef from Lexington was eliminated from the show because of his poor and inconsistent performance. After the show, he worked at Middle Fork and The Kentucky Cattle for a brief time and is now working as a personal chef. In June 2023, he joined Par 6 Social as an Executive Chef and things only look brighter for him from here on.
Where is Morgana Vesey Now?
The Sous Chef from New London, Connecticut had to leave the show after the fifth episode mainly because of her low confidence and a mess-up at the fish station. After leaving the show, Morgana opened a bar called 86'd with two other people and is currently working at Water Street Cafe. She has an official page on Instagram for the dishes that she whips up and a look into her personal profile tells us she is in a loving relationship with Stephen Bertrand and they are enjoying blissful days in each other's company.
Where is Alex Lenik Now?
He was a Line cook hailing from Chicago, Illinois who was eliminated pretty early from the show. In the fourth episode, both teams did not perform well and Alex took a break very quickly. After his elimination from the show, he has gone back to Chicago and is working as a chef. He has not posted on his social media after his exit from the show but we are sure he is up to greater things.
Where is Jayaun Smith Now?
The private chef from Missouri was eliminated from the show only after his second service. After his departure, he has been accomplishing great things. He is the co-owner of two restaurants with Steven Blakley and they have also co-owned Sauced, Just Slide, and a food truck called The What Truck together. He has recently launched a non-profit called A KID & A KITCHEN and is looking for larger things to get in life.
Where is Matthew Francis Johnson Now?
Matthew Francis Johnson was a food vlogger from Duluth, Minnesota, and was eliminated after the first service itself. He went on to accomplish a large number of things after he departed from the show. He is currently working as an R&D Chef and Content Manager at Freshly and is also a creative writer for 'Prax Book Series' and 'Scraps'. He runs a podcast called 'Dinner Views' and has also worked as a director for a couple of food and drinks joints.
Where is Ava Harren Now?
It was only in the second episode that Ava Harren could not complete the alcohol challenge. Her salmon was undercooked, and the pineapple garnish ended up burnt, leading to her early elimination from the show. Before her appearance on the show, she worked as a meal prep chef, and afterward, she returned to her position as the owner of Avaflava's, a meal prep company. She is also a WBFF Fitness Pro model for the last 2 years and was among the top 10 in the World of WBFF Wellness. On a personal front, she has been in a long-term relationship with her partner, Karan, and they are settled in Boise, Idaho, and leading a flourishing and successful life together.