2017 has been a mixed year for Bollywood. On one hand, the big guns have been mostly performing well at the box office but not receiving critical acclaim. And on the other hand, offbeat movies like Hindi Medium, Bareilly Ki Barfi, and Shubh Mangal Savdhan have proved to be a positive sign for the parallel and intellectual cinema rising steadily in the country. The moviegoers also seem to be preferring unique and out of the box stories over the repetitive mainstream masala. I guess as the time goes on we will see a gradual shift towards a kind of cinema which our country and citizens deserve, not the one being shoved down our throats. On that happy note, here is the list of 16 highest grossing Hindi movies of 2017.
Note: The films are arranged according to the profit they made at the box office. For those who don't know:
Net box office = Gross box office – Taxes
Profit = Net box office – Budget
18. Mom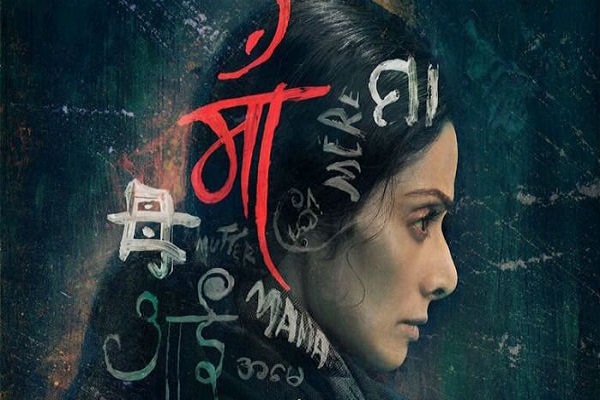 It is never easy to pull off a good thriller. While 'Mom', with its messy third act, isn't a complete success, still it delivers the goods. But the best thing about 'Mom' is that a middle-aged woman is its protagonist, which is definitely a step in the right direction. The film could have been a much bigger success if the makers were more careful with how to end the film, yet it managed to do relatively well at the box office. Net box-office collection: 36 crores.
17. Half Girlfriend
Madhav (Arjun Kapoor) is a small town boy who doesn't know how to speak English and has no experience with the girls. He gets selected into one of the top colleges of Delhi on his sports merit and fantasizes to achieve every dream he's ever had. Like every other failed Romeo, he finds his Juliet in Riya (Shraddha Kapoor), a high-class uptown brat who treats speaking as fashion. The language, social status, and the vastly different expectations from the relationship become barriers between the star-crossed lovers. They keep finding and losing each other all over again. The movie earned became a moderate success at the box office giving yet another shot in the arm to Chetan Bhagat's endless book-turned-movies. Net box-office collection: 60 crores.
16. Mubarkan
A crazy movie with a plot that will make you so confused that you will forget your own name. Watch as Anees Bazmee brings you Arjun Kapoor in a double role. As if one Arjun Kapoor wasn't enough. Karan and Charan are twins separated at birth after their parents passed away. Charan the quiet and innocent one grows up in Punjab, and Karan the cunning and quick-witted one grows up in London. Karan loves Sweety (Ileana D'Cruz), and his brother Charan is in love with Nafisa (Neha Sharma). The confusion starts when their family sets their marriage with the other one's partner. The entire film turns into a race then, where the brothers try to end up with the girls they like. Don't ask me how but the movie became a success at the box office. Net box-office collection: 54 crores
15. Tubelight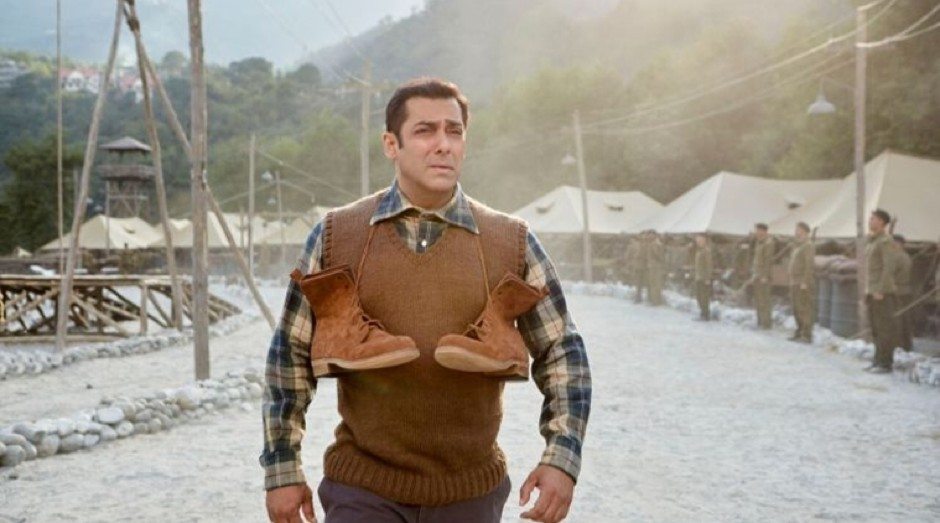 Known for his action roles which are sure to blow your mind literally and figuratively, Salman Khan after the success of Bajrangi Bhaijan returns with a similar emotional movie called Tubelight. In line with the name, it is about a man Laxman (Salman Khan) who is mentally retarded and like a small child believes blindly what he's told. During the Indo-China war of 1971, Laxman watches as his brother enlists in the army and longs to meet him again after the war is over. In his childish ways, he attempts to end the war through the power of belief, so that his brother can return home. Through his heart-wrenching plea, he manages to make the people of his smalltown realize the importance of love and peace. A great plot paired with very weak acting performances; this film managed to be an average success at the box office — all thanks to the stardom of Salman Khan. Net box-office collection: 121 crores
14. Raees
Raees (Shahrukh Khan) is someone who dutifully listens a lot to his mother. Well, he does, doesn't he? With sharp wits and resources to fulfill his longtime dream of becoming a wealthy man, Raees starts smuggling liquor into Gujarat. Invariably he starts a massive chain of illegal smuggling only to be stopped short by a relentless police officer Majmudar (Nawazuddin Siddiqui) on his trail. In this endless war between a hero and anti-hero, who will perish and who will prevail? Though not one of Shahrukh Khan's best, the movie managed to become a decent hit internationally by utilizing King Khan's brand image and fan following. Net box-office collection: 137 crores.
13. Shubh Mangal Saavdhaan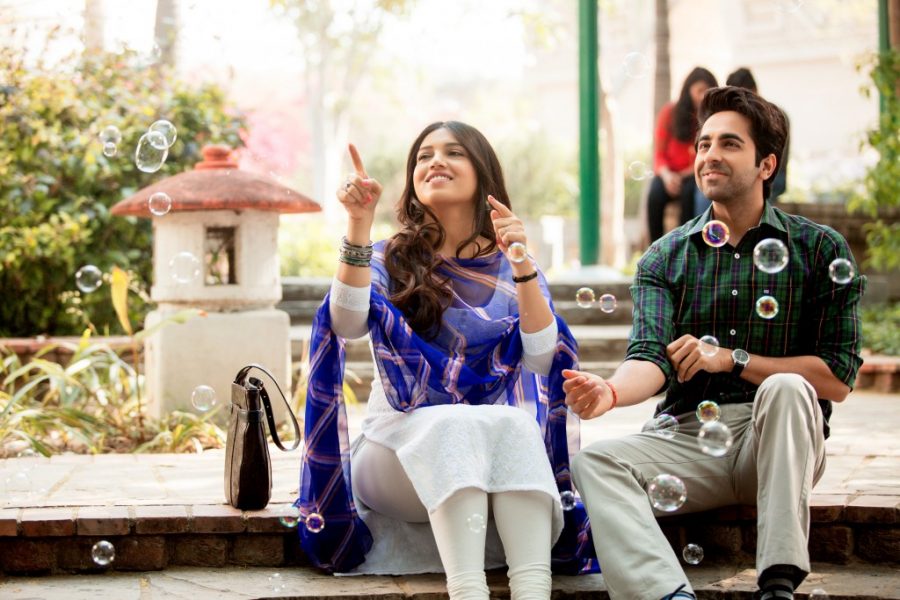 A small film that delivered at the big level. One of the recent trends that Bollywood has seen is the emergence of the small town set breezy but realistic romantic films that is such a welcome change from the escapists stuff that Indian films have always been known for. The fact that these films are working at the box office is a great sign for future of Bollywood and its audiences. Made at a moderate budget, Shubh Mangal Saavdhaan was a big success at the box office. Net box-office collection: 42 crores.
12. Lipstick Under My Burqa
A woman centric film made by a woman emerges to be a hit at the box office. That's truly a giant leap for both Indian cinema and Indian audiences. The success of this film — and others like Hindi Medium and Fukrey Returns — is a proof that well made independent movies can find sufficient audience in India. The success of this film is a win-win for everyone — filmmakers can attempt new ideas, while audiences looking for something different than the masala flicks will have more options. Net box-office collection: 18 crores.
11. Secret Superstar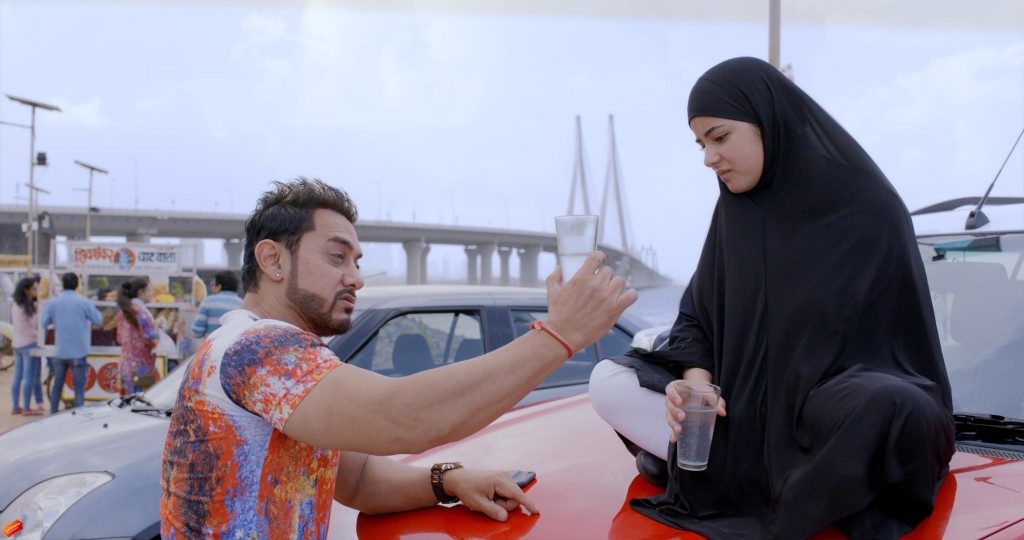 From the depths of the Indian middle class comes a girl unknown to everyone's eyes but familiar with their hearts. Secret Superstar is the story Insia (Zaira Wasim) who has a beautiful voice and wants to become a singer. But her overprotective and conservative father doesn't allow her to do these things thinking they are just a waste of time. To fulfill her dream without her father knowing about it, she wears a burkha and uploads her videos on Youtube. Insia becomes a musical sensation overnight and catches the eye of famous music director Shakti Kumar (Aamir Khan). What will happen when her father comes to know about her escapades? Will her dream be crushed just like her other ones or will she be able to make her father see the world through her eyes? A brilliant movie with outstanding performances from Aamir Khan and 'Dangal' fame Zaira Wasim, this one managed to be a hit at the box office. It's a good sign for the Indian Movie Industry I reckon. Net box-office collection: 62 crores.
10. Hindi Medium
An offbeat movie starring the immensely talented global superstar Irrfan Khan and the gorgeous new actress Saba Qamar, Hindi Medium touches upon the cruel truth of Indian society in a satirical fashion. Raj and Meeta Batra are a couple worried about their young daughter's school admission in a time where someone's intellect is judged by the school he went to and the extracurricular activities they trained him in, instead of the education imparted. In a race against the corrupt officials of the education industry, the humble couple tries to get their child into the best possible school using every trick and tool at their disposal. The film became a sleeper hit. Net box-office collection: 69 crores.
9. Fukrey Returns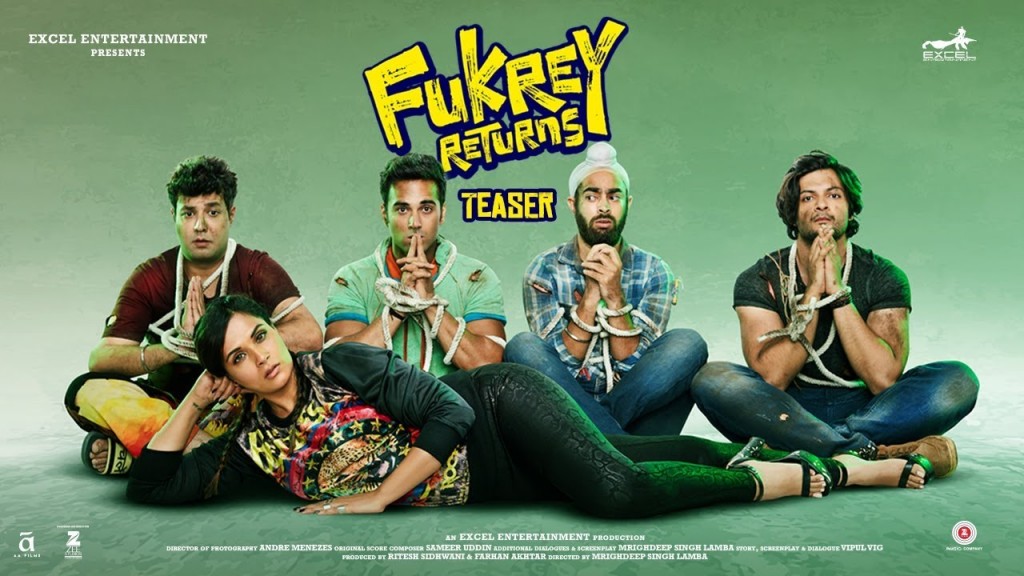 The biggest surprise hit of the year. Without many well known names, the film managed to strike a chord with the audiences. While the first movie had quietly garnered a cult following that ultimately allowed this film to pull those devoted followers to theaters. As a result this low-budgeted movie made a lot money at the box office. Critics were kind to the film, but audiences were kinder. Net box-office collection: 70 crores.
8. Badrinath Ki Dulhania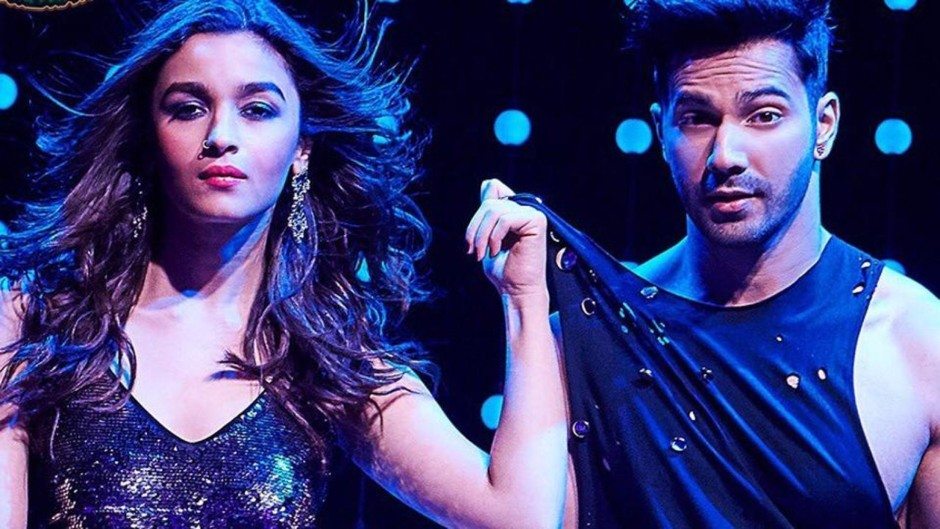 After the success of Humpty Sharma Ki Dulhania (2014), Dharma Productions returns with a similar love story between Varun Dhawan and Alia Bhatt. After her terrific performance in Udta Punjab (2016) last year, Alia Bhatt seems to be turning everything she touches to gold. In this, not so uncommon love story of two people from small towns and different ideologies, the essence of love portrayed and the marvelous acting from the lead pair separates the story of Badrinath and Vaidehi from the lot. Falling in love even after fighting 25 out of 24 hours, the couple longs to be with each other in spite of the vast differences between them. A healthy amount of humor and emotions paired with exquisite acting made this movie a super hit at the box office. All the fame and praise coming its way has been thoroughly deserved. Net box-office collection: 116 crores.
7. Kaabil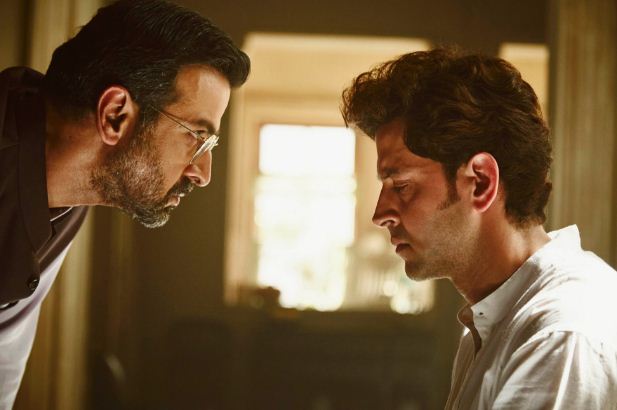 When a mute man screams in agony, nobody hears it, but everyone feels the consequences. Similarly when a blind man makes other see what he has gone through their eyes bleed death. Hrithik Roshan is the Indian version of Daredevil in this suspense thriller, playing the role of Rohan, a blind man who does voiceovers to make his living. When he meets Supriya (Yami Gautam) a blind girl who is spirited just like him, he falls in love and marries her. However, one day in an altercation with some goons the couple finds themselves in trouble. The goons rape Supriya not once but twice, forcing her to commit suicide. Rohan unable to stand against the corruption and wrongdoings of the politically connected individuals takes the matter into his own hands and kills them one by one. A story of love, loss, and revenge Kaabil made a whopping success at the box-office. Net box-office collection: 127 crores.
6. Judwaa 2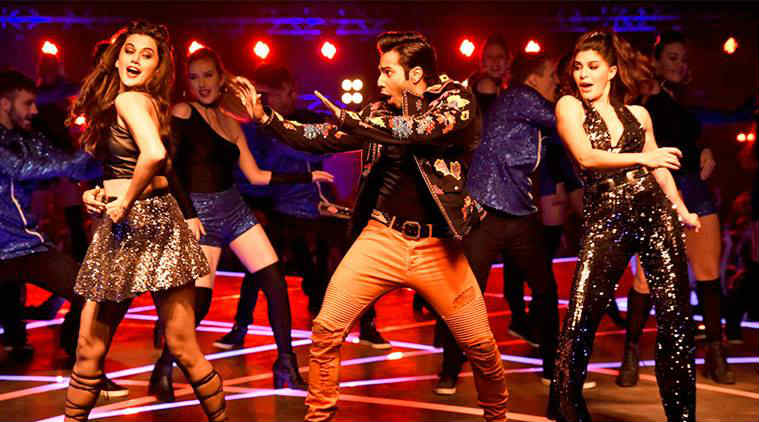 A classic mainstream Bollywood drama, this one is a remake of the 1997 movie Judwaa. Starring Varun Dhawan, Jacqueline Fernandez, and Taapsee Pannu in the lead, Judwaa 2 starts off with twins Raja and Prem getting separated at birth. One of them becomes an innocent college going musician in London and the other one a hooligan who roams the street of Mumbai. Entertainment begins when the two start appearing at the same place one after the other. The film made quite a lot of money on the box office, all thanks to the fan following of the lead trio especially Varun Dhawan, and the hype that was created in the domestic market regarding its release. Net box-office collection: 130 crores.
5. Toilet: Ek Prem Katha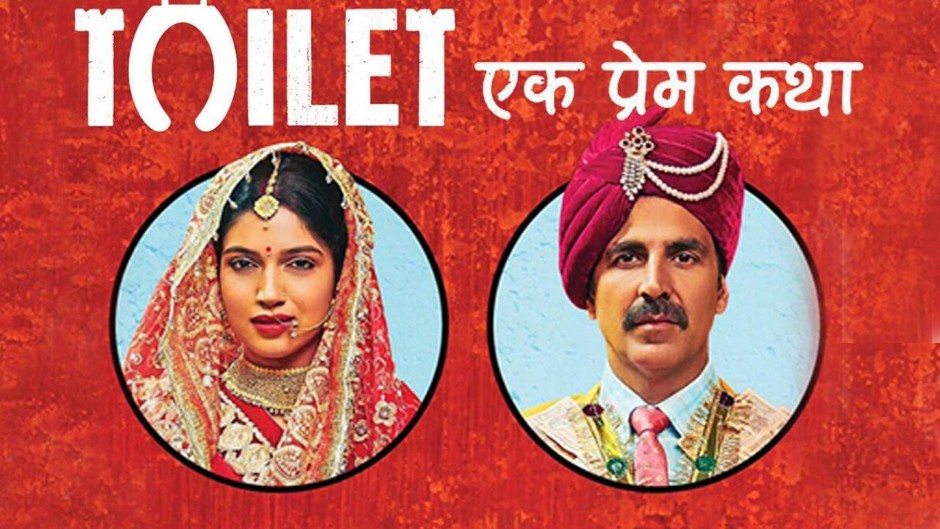 Yet another addition to the long list of Akshay Kumar's hits these past few years, Toilet: Ek Prem Katha like Jolly LLB 2 focuses on a socially relevant issue. It gives importance to building proper toilets in rural areas where the trend has not picked up pace inspite of Clean India Initiative and other similar programs. Keshav (Akshay Kumar) is a man belonging to a superstitious family who falls in love with Jaya (Bhumi Pednekar) and marries her after a lot of opposition from their parents. However, on the morning after the wedding night, Jaya realizes that there is no toilet in the house and everybody in the village defecates in the open. After several futile attempts Keshav to ply her with excuses and alternatives Jaya goes to her parent's house and files for divorce. Due to the unorthodox reason for the divorce, it gets a lot of press attention and ultimately become a media frenzy. Net collection: 133 crores.
4. Jolly LLB 2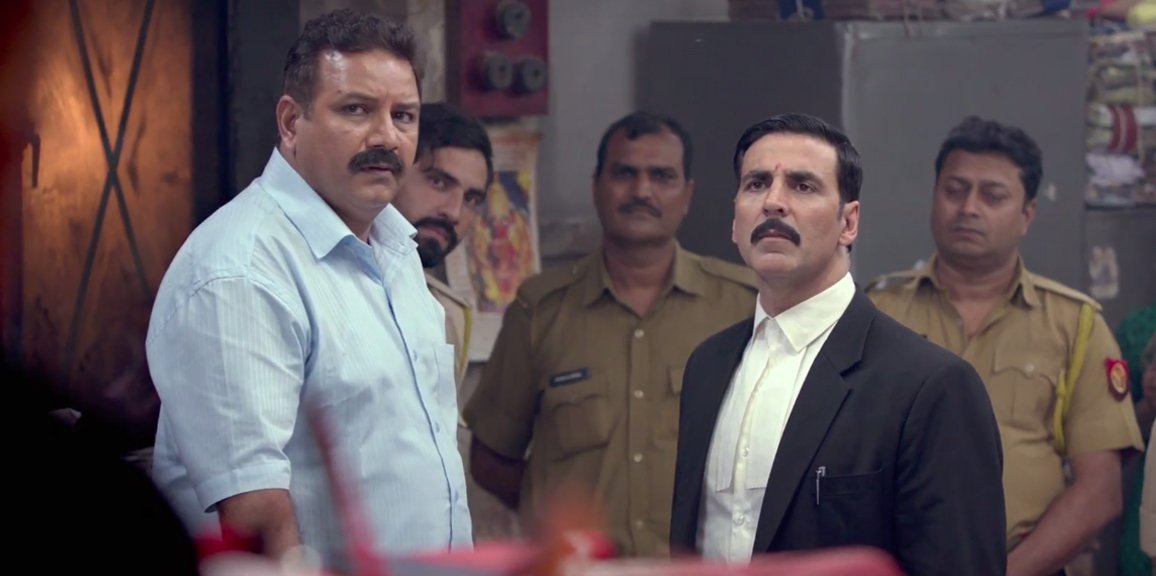 Jagdishwar Mishra aka Jolly (Akshay Kumar) is a small-time lawyer who fools an innocent and helpless girl for money to start his own law firm. However when his con gets out in the open, he hits rock bottom, and everyone turns his back on him. To make things right and face his demons, Jolly gets to the depth of that girl's case and proves that her husband who was killed in a fake encounter was innocent, a victim of police's double cross. On a petty budget of 30 Crores, this blockbuster movie starring Akshay Kumar and Huma Qureshi made huge profits at the box office. Net box-office collection: 117 crores.
3. Golmaal Again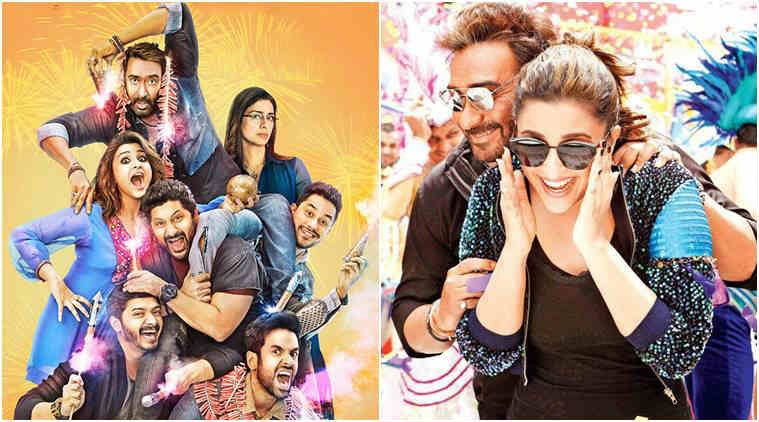 Gopal (Ajay Devgan), Madhav (Arshad Warsi), Lucky (Tusshar Kapoor), Laxman 1 (Shreyas Talpade), and Laxman 2 (Kunal Khemu) are orphans who used to live in an orphanage owned by a wealthy businessman Jamnadas. But after an incident which ends up in the five boys getting punished, they decide to leave the orphanage. When they come back after 25 years to the same house, they meet the ghost of Khushi (Parineeti Chopra), their childhood friend who is bent on finding out the truth behind her death. Madhav not initially realizing that she is a ghost falls in love with him. But when he comes to know her story, the five of them help her to apprehend the man who murdered her. Without any unique differentiating element and plot depth, Golmaal Again was a super success at the box office due to its entertainment quotient, and star power which includes the director Rohit Shetty. Net box-office collection: 205 crores.
2. Tiger Zinda Hai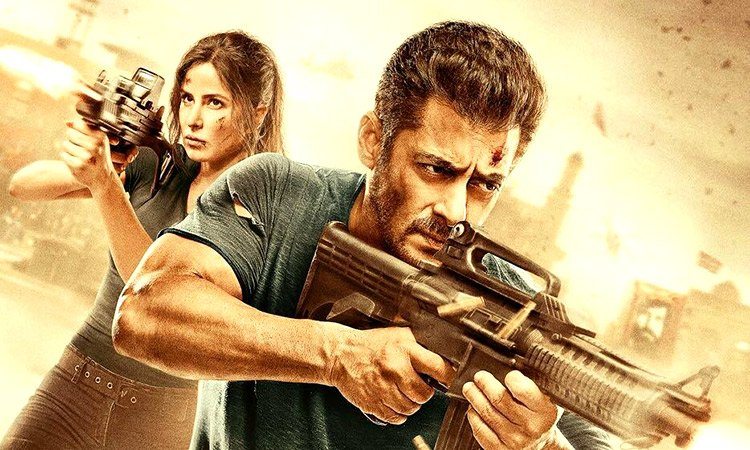 All those who Salman has lost his charm at the box office after 'Tubelight's mediocre performance must have got a shock after 'Tiger Zinda Hai'. After all, it broke all previous box office records, proving once again that Salman Khan is still the biggest superstar in the country when it comes to box office. Whether the film is actually good or not will remain debatable. For now, just relish in Salman's glory. Net box-office collection: 145 crores and counting.
1. Bahubali: The Conclusion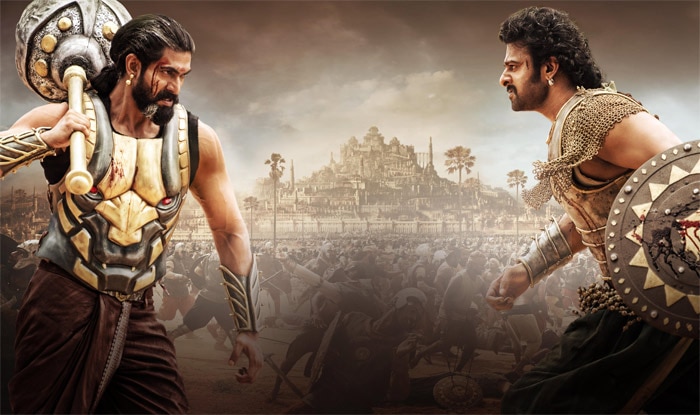 The most awaited epic conclusion to the Bahubali series hit the Indian as well as global audience hard and took them away on a memorable journey. Bahubali 2, I reckon is the greatest super hit not only of this year but for several years to come. Continuing the story that it left in the first part, 'Bahubali: The Conclusion' answers the most important question of recent cinematic history: Why did Katappa kill Bahubali? And most importantly what happened afterward. In a personal and kingdom-wide war against the tyranny of King Bhallaldeva, the prodigal son of the renowned king Bahubali returns to avenge his father and liberate the kingdom from the years of oppression. Decimating the box office by earning more than 500 Crore in total, Bahubali has set a new record. A record which will resonate for years to come. Net box-office collection: 511 crores.
Read More: Movies Like Baahubali