Hilary Duff is an American actress, singer, songwriter, businesswoman, and author. Duff began her acting career at a young age and quickly became labeled a teen idol as the title character of the Disney Channel television series 'Lizzie McGuire' which aired between 2001 and 2004, and in the theatrical film based off the series, 'The Lizzie McGuire Movie' in 2003.
Thereafter, Duff appeared in numerous films with leading roles, such as in 'Agent Cody Banks' in 2003, 'Cheaper by the Dozen' in 2003, 'A Cinderella Story' in 2004, and 'Cheaper by the Dozen 2' in 2005. After experiencing commercial and critical failure in 'Material Girls' in 2006, Duff began appearing in independent films such as 'War, Inc.' in 2008, 'According to Greta' in 2009, and 'Bloodworth' in 2010. Since 2015, she has starred as Kelsey Peters on the TV Land comedy-drama series 'Younger', for which she has received nominations for People's Choice Awards in 2016 and 2017.
Duff first came to prominence in music after releasing her Christmas-themed debut studio album 'Santa Claus Lane' in 2002 through Walt Disney Records. She then enjoyed significant commercial success and platinum and gold certifications with her subsequent studio albums released through Hollywood Records, including 'Metamorphosis' in 2003, 'Hilary Duff' in 2004, 'Most Wanted' in 2005, and 'Dignity' in 2007. Following a hiatus from music, Duff signed with RCA Records for her fifth studio album 'Breathe In. Breathe Out.' in 2015, which debuted in the top 5 positions in North America. In addition to music and acting, Duff has also co-authored a trilogy of novels, beginning with 'Elixir' in 2010, which became a New York Times bestseller, followed by the sequels 'Devoted' in 2011 and 'True' in 2013.
With that said, the question that might be circling your mind is what is the next Hilary Duff project? Well, the good news is that we have a clear answer to that question. We know what she is working on. So, without waiting any further, here's the list of the upcoming films and television shows of Hilary Duff. We hope her performances in them will be as good as her recent ones.
2. Lizzie McGuire (2020-)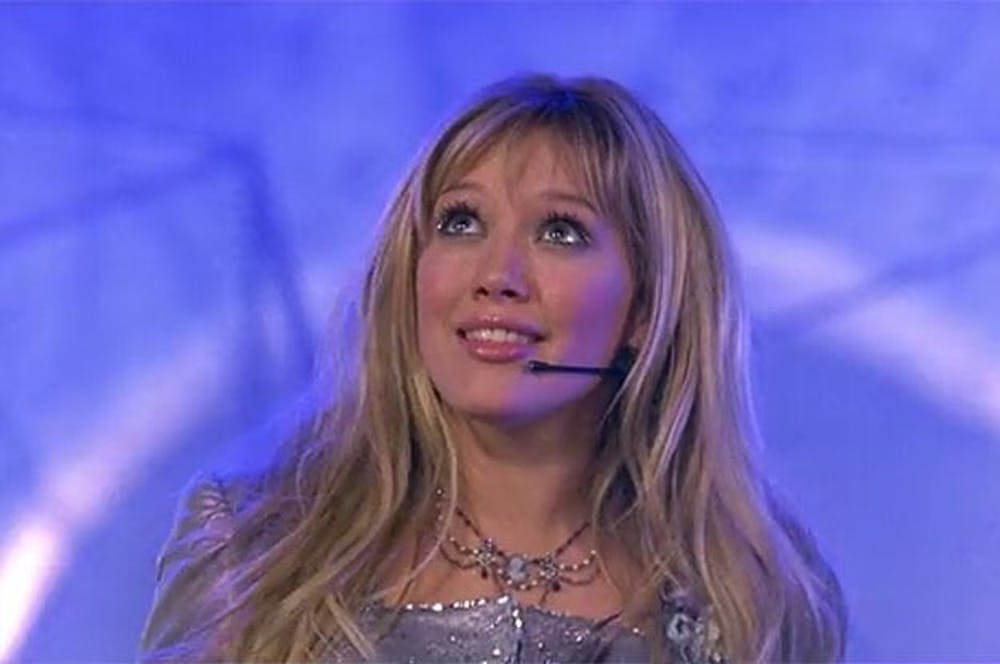 'Lizzie McGuire' is one of the shows that catapulted Duff to fame, and it looks like the star is returning to a reboot of Disney's popular series. The show is being revived on Disney+ with Duff returning as one of the showrunners, not to mention the titular character. When the new 'Lizzie McGuire' starts, our favorite girl will be in her thirties. This is quite a time jump from seeing her when she was thirteen. However, Duff has asserted that this is the best entry point for the show because we can see Lizzie living out her best millennial life while facing everyday challenges, trying to figure it all out like the rest of us.
When we meet Lizzie, she is going to be in Brooklyn, working for an interior designer, and generally having the best life possible. Duff has also opened up about the fact that Lizzie will be shown dating a restauranteur who happens to have a spot in SoHo. Naturally, the woman is not living too shabbily and seems to be enjoying life. However, Duff promises that there will be twists along the way as Lizzie simply cannot seem to take New York anymore, and is almost driven out of Brooklyn. We will see her return to Los Angeles. However, giving Lizzie the time jump is really nice, because the people who grew up watching her, can now see her navigate through adult life, much like themselves.
Duff is sure to deliver yet another phenomenal performance. The actor has been playing the character for a long time, so it will be a return to the roots for her. She should be able to easily channel Lizzie, now in her adulthood. We expect nothing short of amazing things from Disney's revival.
1. Younger (2015-)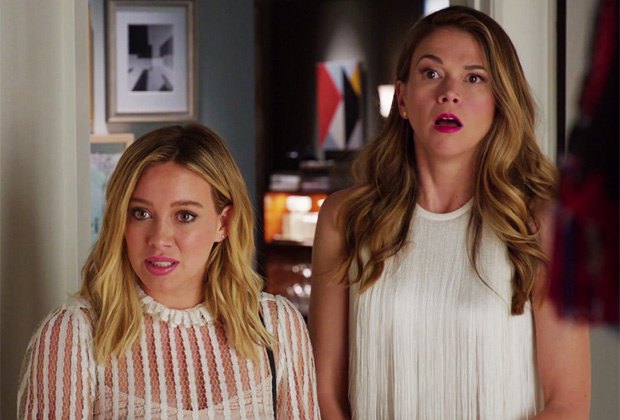 Fans of the show might be wondering what Hilary Duff's new involvement in 'Lizzie McGuire' might mean for her role in 'Younger'. However, the actress very much continues to be a part of this romantic comedy that has already aired for several seasons. The plot follows a single mother who is mistaken to be younger than she actually is. The woman decides to reboot her life, and give love another chance, as she begins living like a 26-year-old.
The story actually goes deeper than that. Liza Miller is a 40-year-old recently divorced mother. Her daughter pursues an education in India, but Liza's financial state is in ruins, thanks to her ex-husband's gambling problems. About to lose everything, including the house, Liza has to take up a job and decides to go back to her college passion, that is, a job in publishing. Facing difficulty at her age, Liza realizes she has to start at the bottom. During her job hunts, she meets Josh, a tattoo artist, who thinks she is in her twenties. This gives Liza's friend the bright idea to give her a makeover and actually pass her off as being in her twenties. Liza joins a publishing house and soon becomes friends with Kelsey Peters, her twenty-something co-worker.
Hilary Duff appears in the role of Peters, and we see that the character is sophisticated and smart. Kelsey becomes good friends with Liza soon after she joins. Duff has been amazing us with her performance, getting better over the seasons. We have high hopes that the actress will deliver a spectacular performance in the upcoming season as well.
ALREADY RELEASED
Meet Your Tooth Fairy (2018)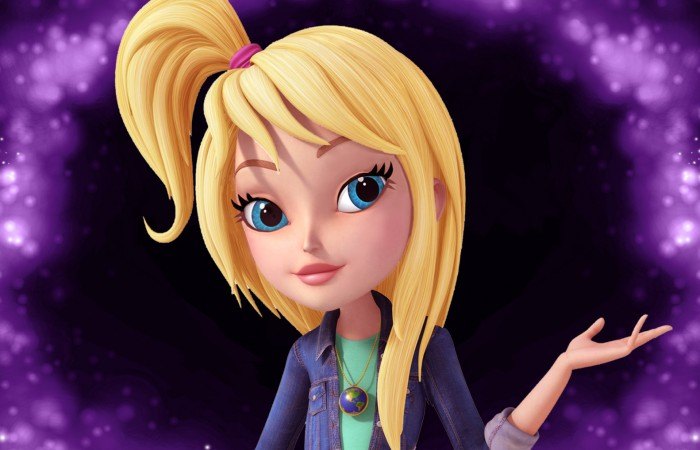 Hilary Duff lends her voice to one of the most iconic fairy characters in 'Meet Your Tooth Fairy'. With billions of families celebrating lost teeth globally, the Tooth Fairy is the most widely celebrated fairytale in the world. Now, for the first time, families everywhere are able to see the story of this classic icon of childhood in the captivating CGI animated film 'Meet Your Tooth Fairy'.
Hilary Duff stars as Twinkle, the leader of the Tooth Fairies. This ensemble of strong, smart Tooth Fairies is finally revealing themselves to "Earthies" because now, more than ever, they want to inspire every child they visit to be a hero for kindness. The Tooth Fairies use their tech-savvy Glow Magic to show Earthie kids how to "make the kind choice" every day to change the world.
The Tooth Fairy brand answers all of the kids' questions about the Tooth Fairy, who comes to their room and is part of every family's real life. Kids are fascinated to discover where the Tooth Fairy lives, what she looks like and where she takes their teeth. This universally beloved and established character property could turn out to be the next big cinematic universe for all families and their tooth-losing kids, aged 5 to 10 years, considering the success of the movie.
Read More: Anne Hathaway Upcoming Movies
The Haunting of Sharon Tate (2019)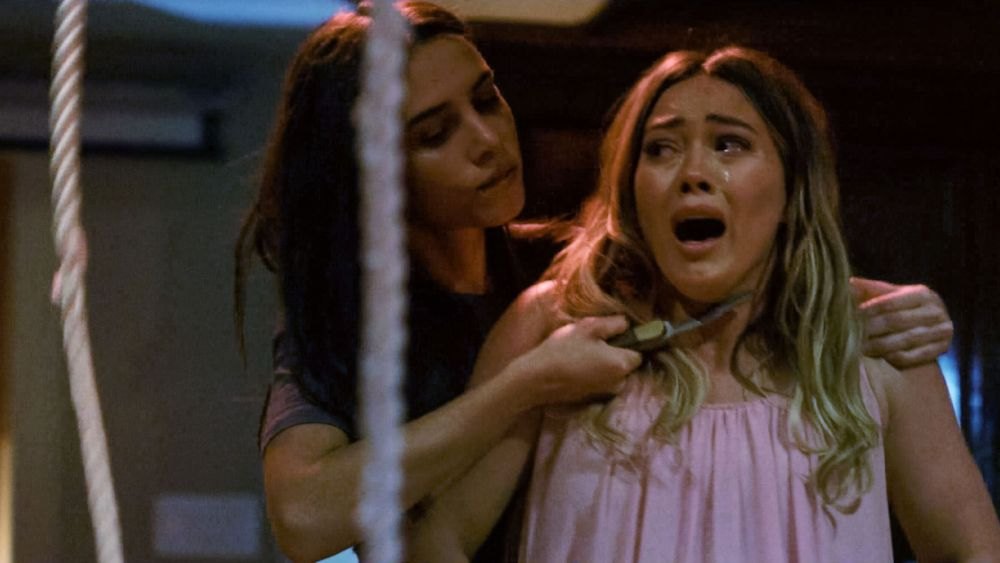 Hollywood's fascination with the Manson murders continues, as is also evident in Quentin Tarantino's 'Once Upon a Time in Hollywood'. Hilary Duff appears in the role of murdered actress Sharon Tate in Skyline Entertainment's psychological horror film 'The Haunting of Sharon Tate'.
Tate was married to filmmaker Roman Polanski when she was brutally stabbed to death in August 1969 at the behest of cult leader Charles Manson. Tate's unborn son was also murdered. The 26-year-old actress was due to give birth in two weeks. She yelled out at the time, "Please don't kill me. I just want to have my baby" before being horrifically tortured and then slaughtered, stabbed 16 times. The killers used her blood to write "PIG" on the outside door of her house in the Hollywood Hills.
'The Haunting of Sharon Tate' is a psychological horror film that is based on a quote Tate gave in an interview a year before her death. Tate told her interviewer that she was having dreams about ghosts haunting her house. The film, written and directed by Daniel Farrands, takes a look at the last days leading up to Tate's murder from her point of view. Skyline Entertainment has financed the Amityville origin story 'The Amityville Murders' also written and directed by Farrands.
Duff's performance as Tate is chilling, as we see the fated actress being plagued by nightmares of her own death. The movie released on April 5, 2019.
Read More: Jennifer Aniston Upcoming Movies