India has a love-hate relationship with Bollywood, in that we love watching it but we love hating it too. Here it is usually more about entertainment than art or impact. We love our cinema like we love our food – masaledaar. And much like our food, we as a society don't like putting too much thought into it. A one-and-done if you may. Cinema to us is an indulgence, not an experience.
But once in a blue moon comes a film which tears this notion to bits. A film that strikes a chord with some part of you; maybe makes your chest swell or your heart break. A film so powerful that it stays with you long after the credits roll. A film which makes you wonder, makes you ponder, perhaps makes you change the errors of your ways, makes a change in your life. A film which makes a cinephile a cinephile and makes a staunch Bollywood supporter proud. It is ten such Hindi films which have shaped my life that I seek to talk about today. Now, this shouldn't be considered a list of the best Hindi movies, nor should its order be considered some sort of ranking. These are my personal choices; your list might as well be entirely different. But there's no doubting that they are testaments of virtuous filmmaking. Here they are, 10 Hindi movies that changed my life.
1. Pyaasa (1957)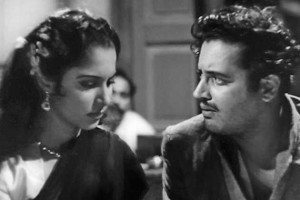 The only qualm I have with this film is that it didn't fall into my lap sooner. I've harboured a love for Bollywood for as long as I can remember, but having grown up on the films of late 90s and early 00s, I never really respected it. Then I saw this poetic Guru Dutt classic and my condescension for the stereotypical fares rolled out every week gave way to a belief in our cinema. 'Pyaasa' is the story of Vijay, a destitute poet shunted by society, who finds love and acceptance where he'd least expect it – from Gulaabo, a prostitute with a heart of gold. But when he succeeds in making his work recognised, everyone wants a piece, driving him to disillusionment from the selfishness around him.
The film steers away from all romantic cliches and Vijay-Gulaabo's relationship is underlined with subtle subtext instead. With an evocative, melancholy tone, stellar actors doing justice to well-rounded atypical characters, S.D. Burman's memorable soundtrack which never comes in the plot's way and some of cinema's most profound dialogue (culminating in one of Bollywood's most poignant monologues), 'Pyaasa' is a lyrical beauty.
2. Mother India (1957)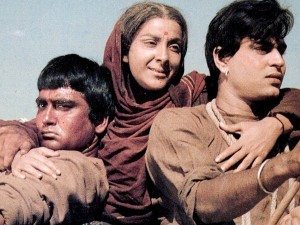 If 'Pyaasa' made me believe in our cinema, 'Mother India' made me proud of it. This Oscar-nominated Mehboob Khan masterpiece which was released a mere 10 years after our independence, showcases the great nation's ideals and the strength and resolve of its women with veritable panache. 'Mother India' has Radha (Nargis), one of the most resilient female characters put on screen at its helm, as a mother who sticks to her moral code, even when her own son stands in the cross-hairs. Despite the recent coming-of-age of woman-centric films, no modern lady character can hold a candle to this towering act.
Moreover, 'Mother India' boldly dares to show weak, corrupt and enraged men instead of the oh-too-usual glorification. To top the layered characterisations, the story itself, is humane and moving, and its pioneering technical achievements for Bollywood won't fit in this article. Heck, if our country can even one film as powerful as this per decade, it'd be a triumph.
3. Anand (1971)
"Ae Babumoshai. Zindagi badi honi chahiye. Lambi nahi" Has there ever been a more profound life advice to come out of Bollywood? Hrishi Da's'Anand' is the story of a man who knows his inevitable fate, but chooses to revel in the glory of life than wallow in the anticipation of death. Anand's insatiable optimism is as infectious as his fatal condition is heartbreaking. Immortalised by the intimate yet ethereal brilliance of Rajesh Khanna, the film makes you laugh, cry and introspect. A then up-and-coming Bachchan, who would personify the 'Angry Young Man' in the coming years, is in a rare understated avatar of Bhaskar, a cancer specialist who Anand cures of his pessimism.
Hrishi Da's deft, lighthearted direction keeps the spirit of the film from going too melodramatic and the teary moments towards the end are thus all the more poignant. Anand's perspective in light of his plight makes our own problems seem small and our lives seem fortunate. You'll be calling your buddies 'Babumoshai' for days after watching this gentle yet contemplative gem!
4. Rang De Basanti (2006)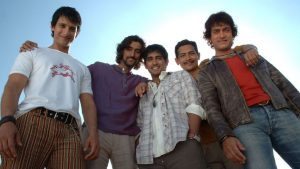 We're the millennials. We're an anti-establishment generation who quote 'Fight Club' lines. So when I saw 'Rang De Basanti' at the impressionable age of 10, patriotism was more of an inculcated habit than an emotion to me. But Rakeysh Omprakash Mehra stirred up the those emotions by portraying a journey of utterly relatable, fun-loving and "hip" DU kids who, like most of us, treat patriotism as nothing more than a slogan, and Sue, a documentary filmmaker who makes them contemplate how their own lives are so similar to the lives of the freedom fighters they portray in her film. A death of a close friend finally ignites their rebellious streak. The film is a winding roller-coaster ride, beginning with lighthearted ebullience and concluding with a heartbreaking climax.
To top it all, A.R. Rahman's soundtrack, one of Bollywood's best this millennium, creates a perfect cocktail of age-old Punjabi prayer and harvest music with contemporary rock and hip-hop, and Prasoon Joshi's wrenching lyrics sing about everything from a mother's love in "Lukka Chuppi" to the psyche of the new generation in "Khalbali" and Paathshaala", poignant prayers to Nanak in "Ik Onkar" and fiery patriotism in "Rang De Basanti". The fire RDB ignites within an Indian youngster burns long and steady.
5. Taare Zameen Par (2007)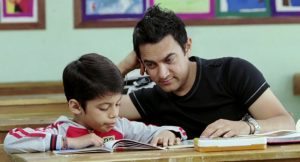 Some films just hit the right spot with us because they arrive at just the right time in our lives. This story of an 9-year-old artistically gifted yet dyslexic Ishan Awasthy, whose poor academic performance leads to him forcefully admitted to a boarding school where he is helped in overcoming his dyslexia by an art teacher, is one such film for me because when it came out in 2007, I was a shy introvert freshly admitted into boarding school myself. Although I thankfully didn't have as much trouble with the books as Ishan, I had almost as much trouble fitting in and stepping up.
This pure and intimate tale, complete with Aamir Khan's artistic direction, touching performances by Darsheel Safari as Ishan and Khan as his teacher and Shankar-Ehsaan-Loy's well-rounded sometimes, rousing, sometimes tear-jerking soundtrack, played a huge part in building my confidence and my journey towards becoming an ambivert. I even remember signing up for becoming an anchor at the school's Annual Function a week after I watched the film, and I've been smitten with words ever since. Now who says cinema can't change lives?
6. Jab We Met (2007)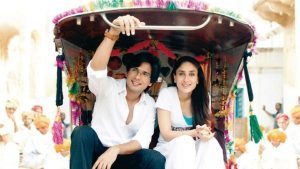 Imtiaz Ali's contemporary takes on love forever fascinate the rational romantic within me. Ali often tackles conflicting personalities in unlikely situations who fall for each other, but it all somehow never feels far-fetched, as Ali's way of connecting the duo on an enigmatic emotional plane is resonant. And in no other film is this simplistic sufiyana way of Ali depicted better than this tale of two off-chance companions – Aditya, a millionaire whose life has gone astray and Geet, a feisty, optimistic Sikhni who gets stranded on a railway station in her ploy to help the brooding man. They embark on a journey to take Geet home, but find themselves on the way.
If Anand from 'Anand' taught me to take on all my problems with a beguiling smile, Geet from 'Jab We Met' taught me to revel in them. Her unfazing attitude towards whatever life throws at her, which Aditya soon imbibes, is one of Bollywood's most original characterisations. But equally enlivening and so often underrated is the calm, unselfish, wandering Aditya whose life finds purpose through Geet. 'Jab We Met' changed my life by making my cynic mind believe, albeit reluctantly, in serendipity.
7. Wake Up Sid (2009)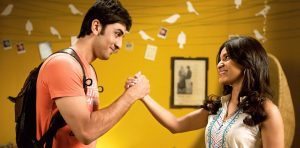 Amidst a mountain of films in which a journey filled with soul-searching changes a protagonist's life and gives the viewer a whole lot of wanderlust (Director Ayan Mukerji's next film 'Yeh Jawaani Hai Deewani' being a big one), 'Wake Up Sid' is a breath of fresh air. It takes a less trodden path of showing how a spoilt, careless, but likable Sid who is "awoken" by Mumbai, the vibrant city of dreams he lives in, and "new girl in the city" Aisha. 'Wake Up Sid' is a love-letter to the vivacious spirit urban India.
The charm of 'Wake Up Sid' lies in its light, contemporary, insightful and relatively less dramatic look at the template with which the urban youth navigates their life, with the aid of its two distinct yet equally relatable characters. Just like Sid, almost all of us stand at that curb of confusion at some point where our whole lives seem like a big fat question mark, and Sid's stumbling, wandering way to cognizance is reassuring, as it mirrors our own. On the other hand, for a small-towner like me who relocated to the big city, Aisha's starry-eyed, unwavering resolve towards becoming independent and creating a life for herself out of scratch in an alien city is equally reassuring, as well as a joy to watch.
8. Udaan (2009)
16-year old Rohan is chucked out of boarding school and forced to live with an authoritarian, abusive father and a 6-year old half-brother he didn't even know existed in the bleary industrial town of Jamshedpur. He is forced to study engineering and work in his father's metal factory, while his father abuses his half-brother too and plans to remarry, again. But none of this can put a stopper on Rohan's dreams of becoming a writer. In hospitals with his brother, in a sleazy bar with strangers and on a riverbank before his father – everywhere, he hymns quirky yarns.
Rohan's hatke poems about everything from his motu friend to his father's unassailable disdain about his craft, interluding with Amit Trivedi's soulful music, as well as its percipient dialogue about middle-class ambition, linger in one's mind for a long time, This film came at a time when circumstances had made me give up on words and get into the company of numbers (I'm a finance guy by vocation!) 'Udaan' reminded me that my love for words wasn't lost; it gave me a purpose in life; It gave me the wings of ambition again.
9. Zindagi Na Milegi Dobara (2011)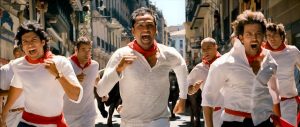 Featuring three best friends with vastly different outlooks towards life, Zoya Akhtar's 'Zindagi Na Milegi Dobara' is the spiritual successor to her brother's 'Dil Chahta Hai'. But is a little more evolved than the 2001 gem, which just dealt with the question of "What is love anyway?". ZNMD is the story of three jigri amigos – Arjun who is a callous workaholic, Irfan, who acts goofy all the time, but has a secret eating him up, and Kabir, who is marrying his girlfriend although he isn't yet ready for marriage – as they embark on Kabir's bachelor trip in Spain, in a journey which transforms them. Through the trio's fleshed-out characters, Akhtar tackles the themes of work, family and relationships – the three most talked-about aspects in the lives of the Indian youth.
I've heard many people say that ZNMD deals with "first-world problems being solved on a luxury vacation", but what you end up reminiscing more than the picturesque Spanish streets is the camaraderie between the trio and the free-spirited Laila, who frees Arjun from the clutches of materialism. ZNMD shows what it is like to live in the moment, to face fear head-on, to have inseparable friends and uninhibited love; ZNMD is joie de vivre at its fullest.
10. English Vinglish (2012)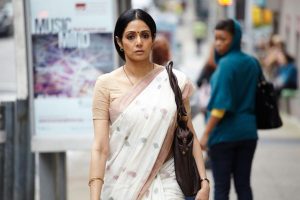 They toil, selflessly, day-in-day-out, giving everything and expecting absolutely nothing, and sadly, perhaps that is why mothers are the most taken-for-granted people in the whole wide world. And even more sadly, we've been brought up in such an inherently patriarchal society that we rarely even realise we're takng them for granted, or even being rude to them. 'English Vinglish', in its own quaint, non-melodramatic way, calls out to us under-appreciative kids.
The film wouldn't have had as much impact on me had I not watched it with my mother. But as the story of Shashi, a sweet-tempered homemaker, who endures trifle flights from her kids due to her lack of English skills and enrolls for an English course to gain their respect unfolded, Maa watched with rapt attention. I initially pegged that up to her admiration of the virtuoso acting abilities of Sridevi, who is one of her favourites, but soon I realised how uncomfortably similar my behaviour was to Shashi's kids in the film. Thanks to the shameful realisation, I haven't talked to my mother in a raised voice ever since. 'English Vinglish' set me straight, it became my cinematic equivalent of 'Shyamch Aai'.
Read More: Best Bollywood Movies of the 21st Century