"La La Land" seems certain to land a Best Picture nomination this month and, along with "Moonlight", is a front runner for the win. If that happens, it will be the first musical to take the top award since "Chicago" in 2002, a win that's still debated as to whether it was actually deserved.
Musicals and the Oscars have had an interesting ride over the years. Many have been nominated and some of made it to the winner's circle but more often than not they are the ones that really didn't deserve to be there. And a number of those that should have didn't make the final list of nominees.
The first sound picture to win an Oscar was 1929s "The Broadway Melody". It's not very good, but it represented a huge step forward in terms of musical film. Still, not even remotely a best picture contender.
In 1933, Busby Berkley scored with a string of musical hits for Warner Brothers infused with his use of breakthrough camera work and geometric choreography. Definitely not to everyone's taste but
"Footlight Parade", "The Gold Diggers of 1933" and "42nd Street" (all released in 1933) still pop with the trademark Warner dialogue of the era, dazzling camera work and choreography, and their scores are first rate. "42nd Street" was directed by Lloyd Bacon (Berkley staged the musical numbers), but it's got Berkley's visual stamp all over it. "King Kong would have been the best choice for Best Picture that year, but "42nd Street" would have been a strong runner up.
The team of Fred Astaire and Ginger Rogers hit big with 1933's "Flying Down to Rio". Their follow-up was the best picture nominee "The Gay Divorcee" the following year. They hit their zenith with 1935s "Top Hat" – a quintessential depression era look at the lives of the idle rich filtered through art deco visuals. Over the top sets, a lightweight but fun script, a great Irving Berlin score and spectacular dancing should have seen this best picture nominee to the winner's circle over "Mutiny on the Bounty". It's the perfect thirties musical.
"The Great Ziegfeld" won best picture in 1936. It wasn't good but was big. The best musical of the thirties was 1939's "The Wizard of Oz" and if I were voting, it probably would have got my vote for Best Picture in that amazing year. Pretty well every aspect of this film is perfect. The ultimate winner that year, "Gone with the Wind", is still quite watchable but "Oz" is one for the ages – terrific performances all around, spectacular visuals, and some of the best music ever written.
Musical films hit their stride in the forties – they were everywhere. And there were some really good ones: "Yankee Doodle Dandy", "Cabin in the Sky", "Cover Girl", "Anchors Aweigh", "The Harvey Girls", "Good News", "Mother Wore Tights", "Easter Parade", "On the Town". But you can't make the case for any of them taking the top Oscar, with one exception: "Meet Me in St. Louis".
In 1944 "Going My Way" won Best Picture, It's a semi-musical with Bing Crosby as a priest in a troubled parish. Basically a showcase for Crosby and highly sentimental, it's barely watchable today and it's one of Oscar's missteps. Better winners would have been "Double Indemnity", "Gaslight", "Laura" or my choice, "Meet Me in St. Louis" – one of the perfect films of the era. A wonderfully scored, beautifully filmed slice of MGM-infused Americana, there really isn't a false note here. It also features a fine cast with Judy Garland earning top honors in the lead.
The fifties were really the last decade of the classic Hollywood musical – and there are some terrific contenders here that should have made Oscar take notice.
1951's best picture actually went to Gene Kelly and Vincente Minnelli's musical "An American in Paris" Although a terrific and stylish film, it didn't deserve it. Not in the same year as "A Streetcar Named Desire", "A Place in the Sun" and the non-nominated "The African Queen" and "Strangers on a Train". If it hadn't won, Kelly's "Singin' in the Rain" would have done better in the 1952 race. It is arguably Hollywood's top musical and no question the best picture of that year – but not even nominated. 1953 saw "The Band Wagon" – one of the great dance musicals of the era, and again not even nomination. You can see the visual and musical influences of all three of these films (as well as 1964's "The Umbrellas of Cherbourg") in this year's "La La Land".
"Gigi" won the top award in 1958 and, from a visual standpoint, it definitely deserved its multiple Oscars, but not best picture. This was the year of "Vertigo" and "Cat on a Hot Tin Roof", both much better choices.
The sixties was the decade of bid budget musicals – big casts, big marketing, big everything – and it resulted in multiple best picture musical winners. And for some of Oscar's big mistakes
"West Side Story" in 1961 took home 10 Oscars including Best Picture. And outside of Fellini's "La Dolce Vita", I don't think you can argue with the choice. It's a great adaption of the Broadway musical and some of the best dancing ever captured on film.
1964's best picture winner was "My Fair Lady" – a safe choice that year for a beautiful but stagey adaptation of the Broadway hit but not the right choice. "Mary Poppins" should have been the winner. It's Disney's ultimate achievement, one of the best marriages of animation and live-action on film, it has a great score and dazzling visuals, and really strong story. I would have also like to see "A Hard Days' Night" on the final ballot, recognizing that either "Dr. Strangelove" and "Becket" were very strong non-musical contenders.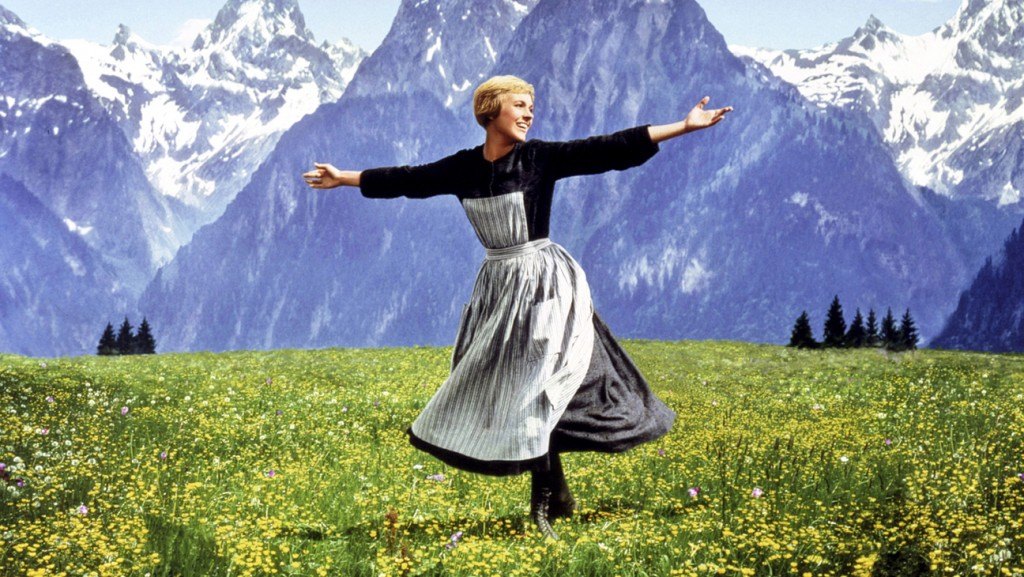 "The Sound of Music" took the top award the next year. Deserved? Definitely up for debate, but there is no denying the impact this film had on a lot of people and director Robert Wise did a great job of opening up the stage musical (which is really tough to sit through) and trying to tone down the schmaltz. And Julie Andrews is just about perfect in a part that would have been unbearable with some of the others who were in contention. I love Doris Day but I'm grateful that we were spared having to see the 41-year old American convince us she was a European nun.
1968's best picture was a good adaption of the musical "Oliver!" but in the year of "2001", "Rosemary's Baby" and "The Lion in Winter", that's not where the votes should have gone. "Funny Girl" was the other big musical that year – it also was in the running for best picture but despite a great performance by Barbra Streisand, it shouldn't have been on the list.
With the numerous big budget flops of the sixties, the seventies saw a further decline. "Fiddler on the Roof" in 1971 was an excellent adaption of the Broadway musical and a deserved best picture nominee, but it's not in the same league as "The French Connection", "A Clockwork Orange" or "The Last Picture Show".
1972 saw a showdown between "Cabaret" and "The Godfather". It's the one year I would love to have seen a tie for the top award. I can't pick between the two. "Cabaret" is probably the best stage to screen musical adaptation in film history – it doesn't just open up the show it totally re-thinks it in cinematic terms. Director Bob Fosse did not do well with his first film ("Sweet Charity" in 1969), but he more than makes up for it here.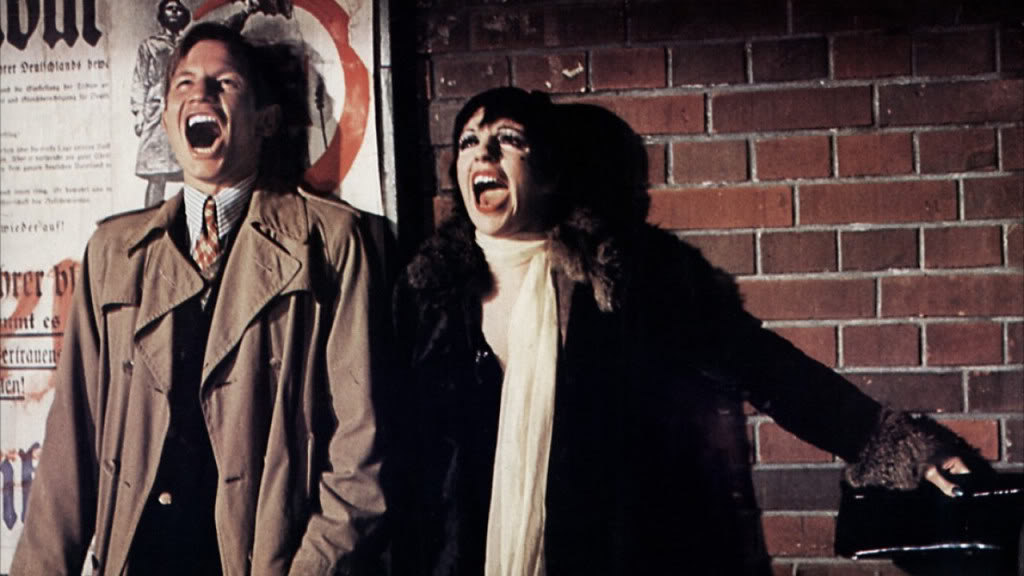 In 1979 saw two potential best picture musical contenders in "All That Jazz" (nominated) and "Hair" (not nominated, but it should have been). I would have been happy with either taking the top prize. I think "Hair" was hurt because in 1979 a musical about the sixties counter-culture seemed a little too late and dated, but it wasn't and this is one movie where time has been kind. Foreman captures the era perfectly and the story is much more focused than the Broadway version. But this was also the year of "Kramer vs. Kramer", "Apocalypse Now", "Manhattan", "The China Syndrome", "Being There", "10", "Norma Rae" and "Breaking Away". Only five could make the list.
The eighties didn't see much of value other than "Victor/Victoria" in 1982. It deserved to be on the list of nominees but this was never going to take the prize away from "Tootsie" or "ET" (which should have won). But it definitely deserved it over "Gandhi".
The next year Barbra Streisand's first effort as director, "Yentl", got some decent reviews but didn't make the final five. At the time I remember being ticked about that, but watching it years later you can see why. It's a very good first effort, but a bit of a vanity project and it didn't deserve a spot in the final five.
There was a resurgence of in the late eighties and early nineties with the Disney animated musicals and sure enough "Beauty and the Beast" made the final five in 1991, but there really weren't any serious contenders for the top prize until "Moulin Rouge" in 2001 and "Chicago" in 2002. I agree with their nominations for best picture. They're both very entertaining if frenetic musicals but neither deserved the top award. They did, however, deserve the success and attention they got, proving that there was an audience for a well-made live action musical.
Read More: 'La La Land' is a Masterpiece. Here's Why.