After keeping the audience engrossed with Carrie's story for a decade, Showtime's espionage drama, 'Homeland' wraps it up with the eighth season. Based on the Israeli series, 'Prisoners of War' by Gideon Raff, it follows the story of a CIA agent suffering from bipolar disorder. It is executive produced by Raff, Alex Gansa, Howard Gordon and Michael Cuesta, among others. Ever since its first season, 'Homeland' has used its story for political commentary while giving its viewers a thrilling spy-drama. Let's find out what the final season of 'Homeland' has is store and when does it release.
Homeland Season 8 Cast: Who's in it?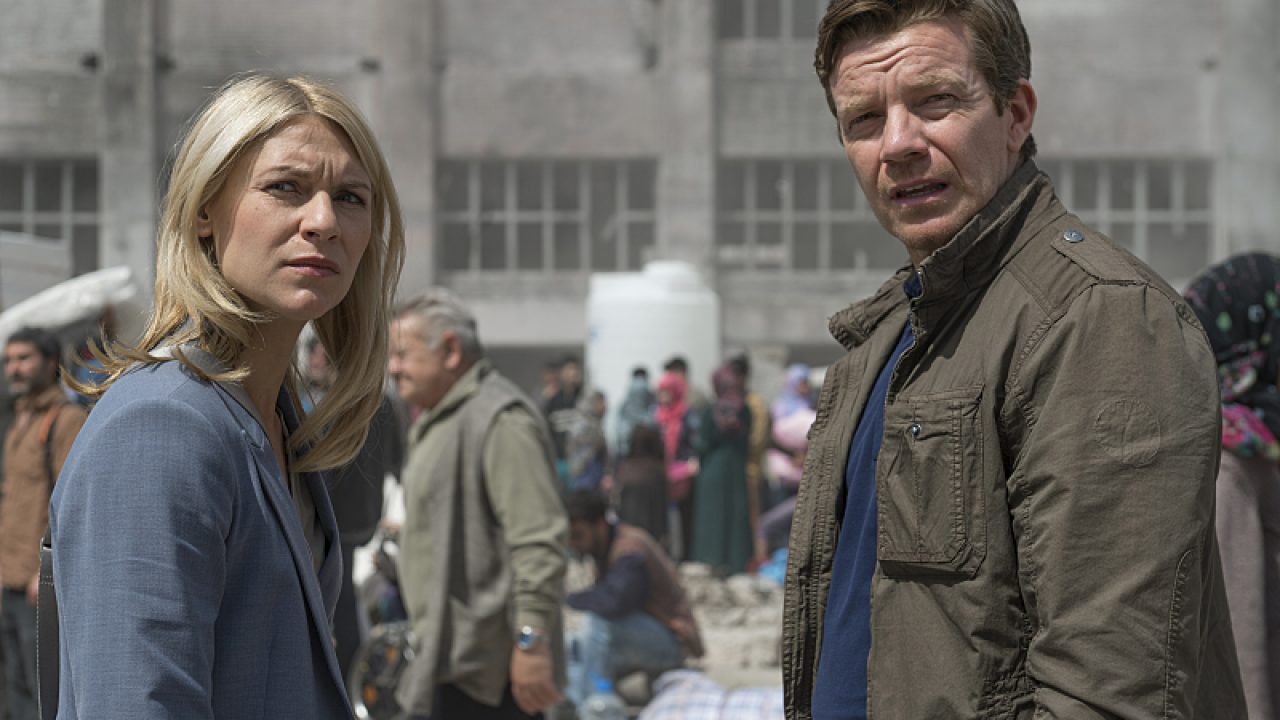 Claire Danes returns in the final season of 'Homeland' to play the role of CIA agent Carrie Mathison. Mandy Patinkin plays the role of her mentor, Saul Berenson. Joining the cast is 'Hannibal' star, Hugh Dancy, who plays the role of the new foreign policy advisor to the President and goes toe to toe with Saul on a number of occasions.
With the return of the story to familiar surroundings, some familiar faces from the previous seasons, like Nimrat Kaur and Numan Acar, are also expected to reprise their roles. Additionally, Maury Sterling, Linus Roache, Costa Ronin, Beau Bridges and Sam Trammell appear in important roles.
Homeland Season 8 Plot: What's it about?
As a CIA agent, Carrie Mathison has seen a lot of things. Over the course of seven seasons, she has not only risked her life and family for her missions but has also risked her sanity. In the finale of the seventh season, we see her broken like never before. She sacrifices herself to save another and has to spend a good amount of time in a Russian prison. The torture coupled with the lack of medication for her bipolar disorder drives her insane, and by the time Saul gets her out of there, she is worse for the wear.
The eighth and final season uses this aftermath to create the next challenge for Carrie. With the shifting dynamics in the American government, Saul wants Carrie to come to Kabul and negotiate a deal with the head of the Taliban. Soon after, the CIA receives a tip which informs them about a mole in their system. This is a call-back to Brody's situation and we find Carrie's story ending with the same thing that it had started out with. She can't remember the time she had spent in the Russian prison, which allows her superiors to believe that she has been turned. But Carrie knows that she isn't the mole. Then who is?
Homeland Season 8 Release Date: When will it premiere?
'Homeland' Season 8 is set to premiere on Showtime on February 9, 2020 at 9/8c on Showtime. After the seventh season, it was announced by the network that the eighth would also be its final. "We are tying up a lot of loose ends. Season eight is for the people who have stuck with the show all these years. They're going to get their rewards," said executive producer Alex Gansa. He also said that the last season is focused on providing a conclusion to the relationship between Carrie and Saul.
Anything's possible. Question 𝘦𝘷𝘦𝘳𝘺𝘵𝘩𝘪𝘯𝘨.

The final season of #Homeland premieres Sunday, February 9 on #Showtime. pic.twitter.com/rjinOoAyq1

— Homeland on Showtime (@SHO_Homeland) December 6, 2019
Even though it is heartbreaking for the fans to see the show come to an end after a decade-long run, Showtime CEO David Nevins promised that "viewers will be rewarded by the way Alex brings Homeland home." While the showrunners have been clear about the end of the series, there have been revivals of popular shows. However, we do not expect it to happen so soon. Even if 'Homeland' comes back one way or another, a lot of time has to pass before it actually happens. When we receive more information about it, we will update this section.
Homeland Season 8 Trailer
Saying goodbye to great shows is never an easy task, but all things must come to end. 'Homeland' promises to go out with a bang. Here is a look at the trailer to show what's in store for the fans: