Showtime's 'Your Honor' follows the story of Michael Desiato, a New Orleans judge whose life is upended after his son, Adam, becomes the culprit of a hit-and-run case. What makes things more complicated is that the victim was the son of Jimmy Baxter, a powerful mob boss, who is now out for blood. The story takes many twists and turns and by the end of Season 1, we watch the judge turn from a man whose beliefs in upholding justice at all costs were unshaken to a desperate man who will do anything and let anyone die if it means that he can save his son's life. Despite all of his plotting and planning, things take a drastic turn in the end. If you are wondering what happened to Adam and whether we will see him again in the second season, then here's what you need to know. SPOILERS AHEAD
How Did Adam Die?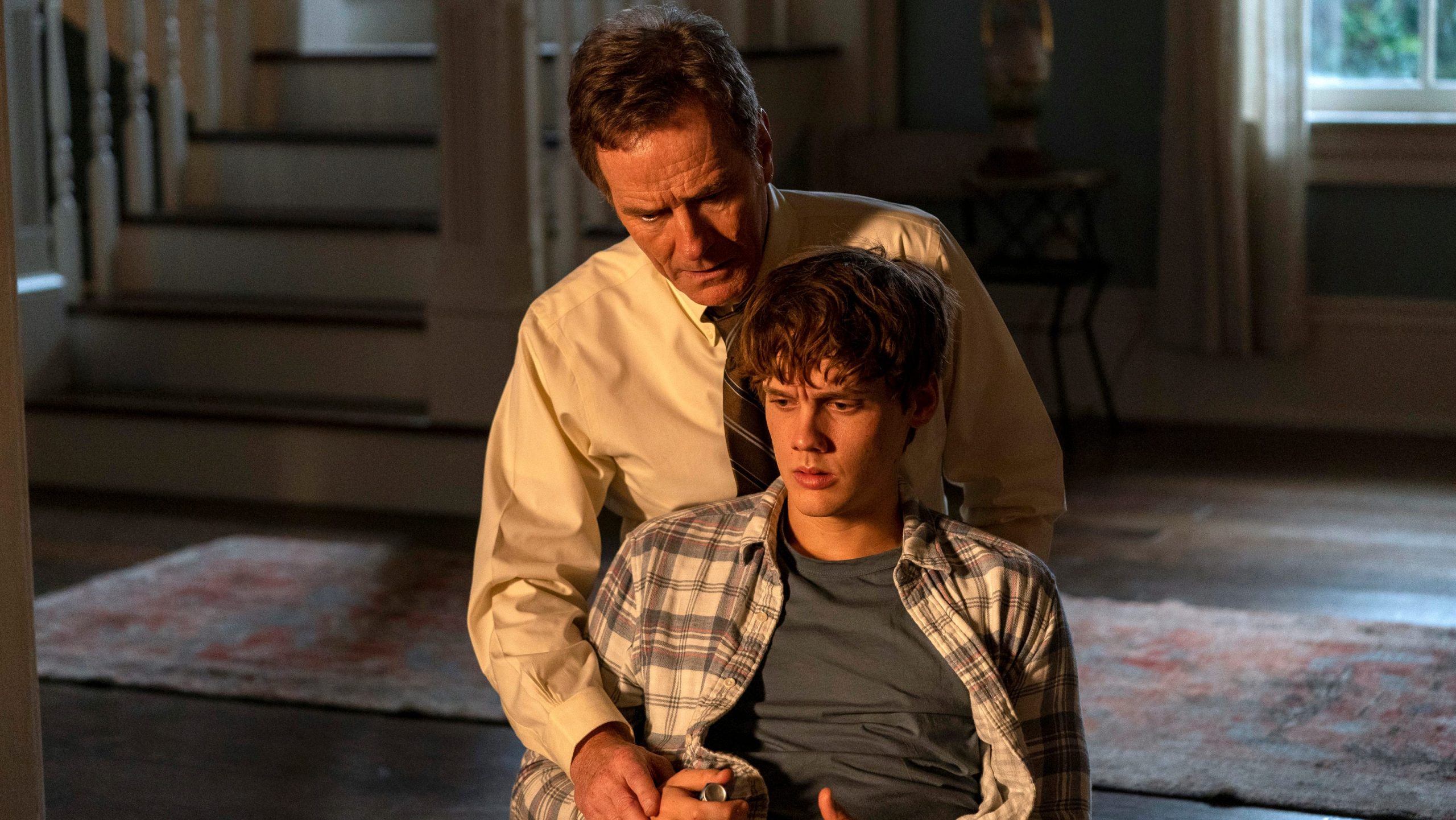 When Adam told his father that he'd killed a boy, Michael immediately advised him to turn himself over. The judge knew that his son would go to prison, and wouldn't even make bail. Still, he didn't hesitate to do the right thing and wanted the same for Adam. However, it was upon discovering that the boy who died was actually Jimmy Baxter's son that Michael realized the gravity of the situation. He could have Adam spend the rest of his life in jail, as long as it meant that he would be alive. But he also knew that prison wouldn't be safe for his son, because Jimmy would have him killed there.
For the entire season, we watch Michael go against his ideals and do everything in his power, betraying his friends and loved ones, and letting innocent people die, all in the name of saving his son. In the end, however, Adam dies anyway. It happens at the party thrown by Carlo Baxter, where Adam is invited by Fia, Carlo's sister. Previously, Kofi Jones had taken the fall for Adam's crime. Believing that Kofi had killed his brother, Carlo, who was still in prison at the time, decided to take things into his own hands and killed Kofi.
The Baxter family took it too far when they blew up Kofi's house, killing his family. The only person who survived was Kofi's brother, Eugene. When the law is unable to make Carlo pay for his crime, Eugene takes things into his own hands. He arrives at Carlo's party, where the gangster's son is celebrating his freedom and takes a shot. However, Eugene misses and the bullet hits Adam instead. The wound is fatal and the boy bleeds out on the scene.
Did Hunter Doohan Leave Your Honor?
Considering that Adam dies at the end of Season 1, it is highly unlikely that Hunter Doohan would return for the second season of 'Your Honor'. The actor's return was also not confirmed by the creators of the show, which means that the story is all tied up for Adam's character. The fact that the second season takes the story in quite a different direction also adds to the many reasons behind the actor's absence from the show.
While Adam's arc had been the driving factor of the show, 'Your Honor' had always been the story of his father, Michael Desiato. It is focused on showing his fall from grace, and the second season gives him a chance at redemption. Adam is an important part of Michael's story, but still, it is his story, which means that the characters that don't serve a critical purpose anymore are not bound to return. The show might still find a way to bring Adam back for scenes like the flashbacks that might add to the plot. In that case, we can expect Doohan, who was last seen on Netflix's 'Wednesday' to reprise his role.
Read More: Is Your Honor a True Story?