With HBO's Stephen Kijak-directed 'Rock Hudson: All That Heaven Allowed' living up to its title in every way conceivable, we get a documentary that can only be described as heartbreaking. After all, it gives us a true insight into the life, career, and death of an old-Hollywood actor, with a specific focus on his conscious decision to remain closeted right until his AIDS diagnosis in 1994. So now, if you simply wish to learn more about the individual to have essentially kickstarted his career in entertainment — producer Kenneth "Ken" Hodge — we have got the details for you.
Who Was Kenneth "Ken" Hodge?
It was reportedly back in the summer of 1947 when Ken came across Roy Fitzgerald (later known worldwide as Rock) for the first time, just to quickly become interested in more ways than one. The truth is the "handsome, viciously witty" radio-television producer was 33 at the time while the latter was still a few months short of turning 22, yet it didn't hinder their connection in any way. In fact, according to the actor himself, per the original production, the former was the first person he really got to know in California despite having arrived a year prior, and it was by pure chance.
"I got to know a guy who was an older brother of a fellow I was overseas with [during active Navy service in World War II]," Rock once said. "It was one of those things, 'if you're ever in Los Angeles, look me up.' So I called him and he said, 'Come on to Sunday dinner.' I did, met his brother… he began inviting me down to his place in Long Beach, and we became best friends." The duo were also lovers — a kind of an open secret within Ken's close-knit family — but what's more imperative to note is that he'd only gained interest after the youngster had indicated he wished to be an actor.
That's because even though Ken was on a break to manage one of his aunt's several Long Beach rental properties, he'd maintained connections in the industry in case he wanted to return. The fact he'd previously served as an assistant producer for two of CBS' most renowned radio programs, 'Amos & Andy' plus 'Lux Radio Theatre' also played a role here in terms of his standing. Then there's the way he was naturally "a man of the arts; somebody that really loved to help people," and it just so happened he'd decided to assist the devoted dreamer who later evolved into Rock Hudson.
"I could definitely see that Uncle Ken would be very influential for Rock in a constructive, positive way," his nephew Richard once told Mark Griffin for the actor's biography, 'All That Heaven Allows.' However, as per Mark Miller, it turned out that despite the fact the producer usually "liked sailors and often had them lined up in his living room… Rock was the one guy that he really fell for." It hence came as no surprise he was heartbroken when the actor/his protégé parted ways with him for infamous agent Henry Willson (professionally) upon meeting him at one of his own parties.
Richard actually said, "The story that I always heard is that when things started moving with Rock and a big deal agent took him under his wing, Rock left Ken, both professionally and personally. I think Rock was very ambitious and motivated and when he saw bigger fish in another pond, he knew it was time to move on." To this, Ken's niece Kare Grams added, "Part of the heartbreak was that it was very unexpected… He never had another important relationship that anybody knew about. Or other close friends, other than [one]."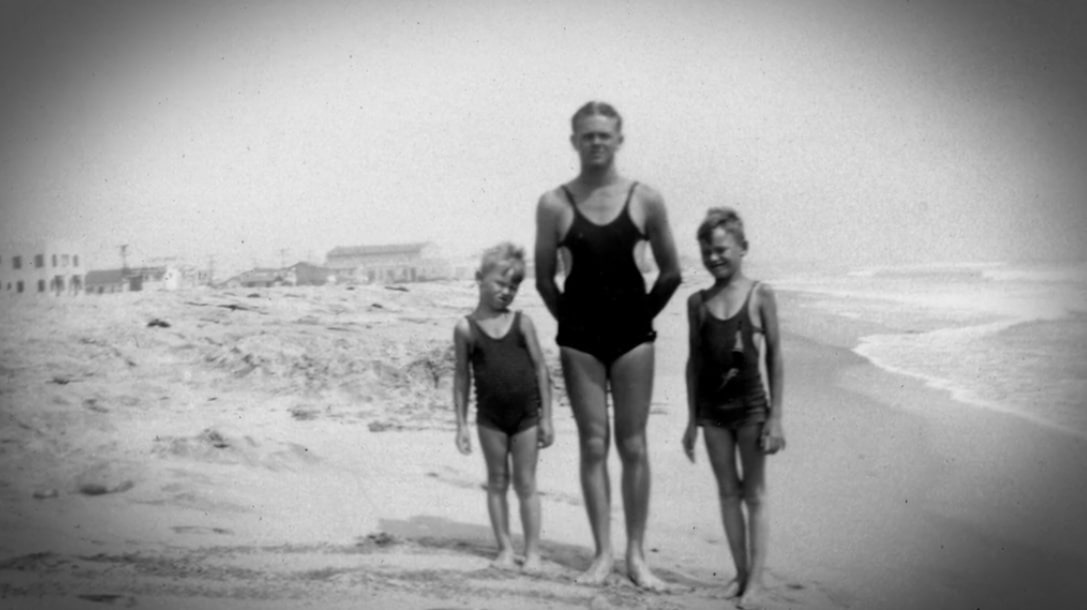 How Did Kenneth "Ken" Hodge Die?
According to reports, once Ken and Rock parted ways, he traveled to Europe for at least a year in an attempt to leave the relationship behind, only to physically move on upon his return. Instead of Hollywood, he settled in Long Beach, sold most of his furniture as well as antiques, began drinking heavily, and even signed on with the official Armed Forces Radio as a producer.
Ken never married, meaning he died while the younger generation of his family was still being told his hemophilia (bleeding disorder) was the reason behind his bachelorhood, especially as he didn't conform to any gay stereotypes. But alas, precisely when he passed, let alone the cause of his death, is unfortunately unclear at the moment — his loved ones have seemingly carefully made the decision not to make these details public knowledge.
Read More: Lee Garlington: Where is Rock Hudson's Ex-Boyfriend Now?