NBC's 'Dateline: The Last Dive' chronicles how Shelley Tyre died during a fatal scuba dive in Tortola, British Virgin Islands, between Cooper and Salt Islands in March 1999. While the victim's parents and their legal expert team alleged Shelley's husband, David Swain, to be behind her death, he and his children maintained he was innocent. A decade of ensuing legal proceedings and three different trials later, the mystery still remains. If you're interested in finding out more about this case, here's what we know.
How Did Shelley Tyre Die?
Shelley Arden Tyre was born to Richard H. Tyre and Lisa Glaser Tyre in Santa Clara County, California, on February 24, 1953. She was a middle school principal at the prestigious Thayer Academy outside Boston. Every New Year's Eve Day, she stripped down to her swimsuit for the Penguin Plunge on a frigid Rhode Island beach. Her stepson, Jeremy Swain, recalled, "Five hundred to a thousand people all go racing into the 37-degree water. The water hits you – you get that 'ugh' sort of shock, right?"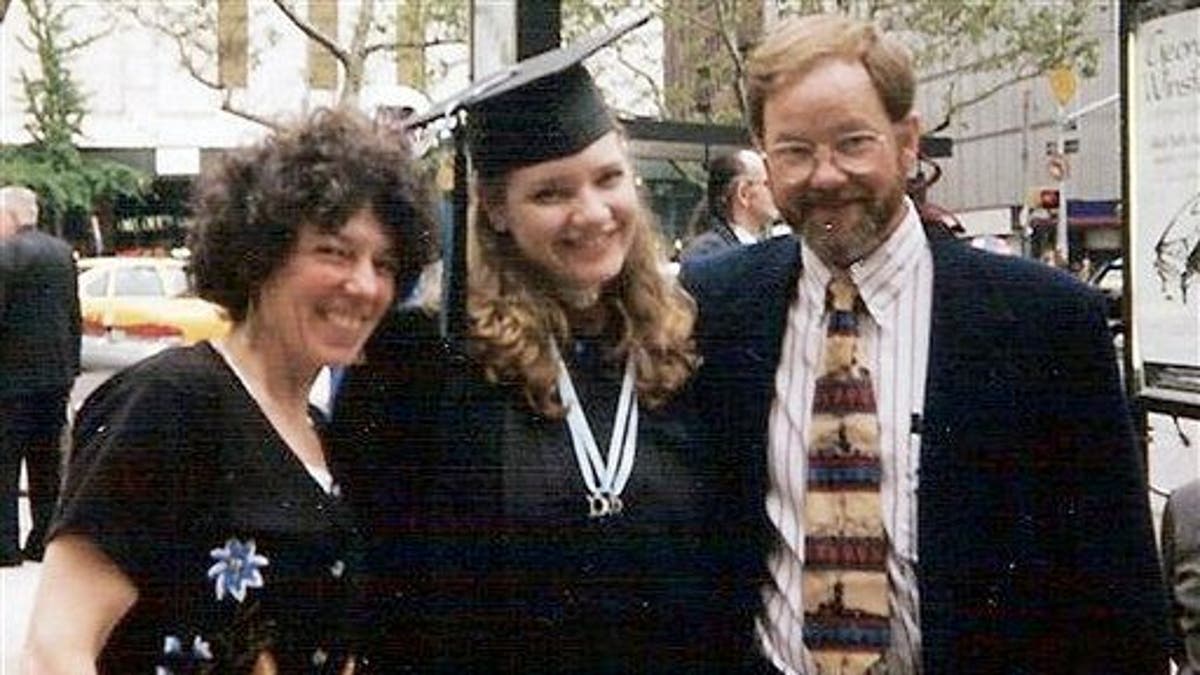 He added, "Shelley turned this beet red color, goose bumps head-to-toe, shaking uncontrollably with this ear-to-ear grin." Hence, it did not shock her friends when the adventurous principal instantly found David Swain, a divorced father of two teens, attractive when they met in the early '90s. He was running a dive shop in Jamestown, Rhode Island, and the ocean was his passion. His daughter, Jen Bloom, recounted, "My father is a teacher – he's a naturalist by nature."
She added, "He taught me and my brother that the most important thing in the world is to teach and share what you know and be excited about the ocean." Shelley decided to go with David and his two children on one of their kayaking tours. Jen reminisced, "Suddenly, there's this lightning storm going on. And my father just took charge of the whole thing, attaching his boat to her boat and rowed them out of it." Shelley was impressed by David's courage and leadership. He moved in, and in October 1993, they were married."
David recollected how his wife — who was small in stature — had an enormous impact on him and his children. He said, "She had a heart bigger than her. She had passion and drive that had no equal." According to the show, she was earning far more than David back then, with the latter claiming he sank nearly every dime into the dive shop. Due to their financial disparity, her parents were worried. So he signed a pre-nuptial agreement — he would get no money if he and Shelley divorced.
Jeremy recalled how neither his father nor Shelley cared for finances. He added, "Shelley couldn't have cared less about money. She just decided this is it. This is the guy I want to be with. He loves adventures. He's not afraid, and he'll always be there." Hence, it was normal for their family when the couple, who were married for around six years, decided on a Caribbean vacation in March 1999. The show noted Shelley had been looking forward to the trip, with its promise of sunning, sailing, and scuba diving with her husband and friends in Tortola.
However, things went mysteriously and wrong on that fateful last dive at a site called Twin Tugs on March 12, 1999. Shelley did not make it alive, and Jen recalled how upset her father was. She recounted, "He said, 'I'm so sorry. I went with her. I don't know what happened. But Shelley died today.'" Her body was later found floating 80 feet below the surface near a shipwreck. When she was brought to the surface, David attempted CPR, but it was futile. With the help of the dive boat captain and his friends, he brought her body to the mainland.
Tortola police began questioning David about every detail of the dive, and the local medical examiner performed the autopsy. The authorities investigated the death for a few days, found no evidence of foul play, ruled her death an accident, and released Shelley's body to her husband. Jen stated, "He had a really rough flight. He had to load the coffin onto the plane himself." He told her parents, his children, and later the investigators he had no idea how Shelley died because he wasn't with her during her last fatal dive.
Where is David Swain Now?
Shelley's parents were dismayed after the phone call that their 46-year-old daughter had died from a diving accident. When David came to meet them the day after he had flown her remains home, they constantly asked him how divers always buddies and him being her during the dive. However, he maintained he had left her and explained, "Every diver at one time or another is diving alone." According to David, Shelley had done solo drives before and stated even something small like a headache could have caused Shelley to lose control underwater.
David also presented the Tyres with their daughter's dive log, where she wrote about having panic attacks on her dives. However, the distressed parents alleged David did not show much emotion, though he claimed he was a private person. But people had started talking about his apparent lack of emotions, him collecting over $600,000 from her estate and using the money to make pricey renovations to the dive shop, taking vacations, and even dating. A year after Shelley's death, the Tyres hired an attorney and sent him and his team of experts to Tortola.
The experts concluded Shelley's mask was damaged, her mouthpiece was missing, and one of her flippers was stuck in a sandbar— damning evidence of a violent underwater confrontation. The Tyres accused Shelley had talked about exchanging jobs with a substantial pay cut, and David was allegedly concerned since her high income helped him operate his business. Their lawyers claimed she had made David her primary beneficiary in her will while their pre-nuptial agreement prevented him from sharing her considerable assets if he divorced.
The Tyres were convinced David murdered their daughter, and they sued him in a Rhode Island civil court for wrongful death in 2006 after Tortola authorities still refused to rule Shelley's death a homicide. A jury agreed with them, finding David guilty of causing his wife's death and awarding damages of $3.5 million. With the civil verdict and its surrounding publicity, the Caribbean authorities charged him with murder, and he was convicted in October 2009 and sentenced to 25 years to life.
David was freed two years later when the Eastern Caribbean Supreme Court of Appeal overturned the verdict in late September 2011. He claimed he "was elated" as he walked away with Jen, who has long maintained his innocence. He intended to "breathe a little free air, go for a walk, go home, pick up the pieces, and go on." He planned to return to Rhode Island "sooner rather than later." However, Tyres' attorney stated, "No judicial body has declared him innocent, and two different juries have found him guilty beyond a reasonable doubt."
Read More: Rory McGuire Murder: How Did He Die? Who Killed Him?