Netflix's 'Bridgerton' prequel series, 'Queen Charlotte: A Bridgerton Story' gives the audience a glimpse into the characters' backstories, who usually remain on the sidelines or work in the background as the love lives of the Bridgerton siblings take precedence. We witness the origin story of the eponymous queen, her romance with the King, and the challenges she has to face in her new position as the monarch. Apart from this, the show also fills in the details for characters like Lady Danbury, whose personal lives have remained a mystery to the viewers.
In 'Bridgerton,' Lady Danbury plays a pivotal role in the stories of Daphne and Anthony Bridgerton. While Daphne gets married to Simon, for whom Lady Danbury is a mother-like figure, Anthony marries Kate Sharma, whose family was sponsored for the season by Lady Danbury. Considering how important she has been to the Bridgerton siblings, we know next to nothing about her children. The events in 'Queen Charlotte' shed some light on that matter. Here's what we know about Lady Danbury's family. SPOILERS AHEAD
How Many Children Does Lady Danbury Have?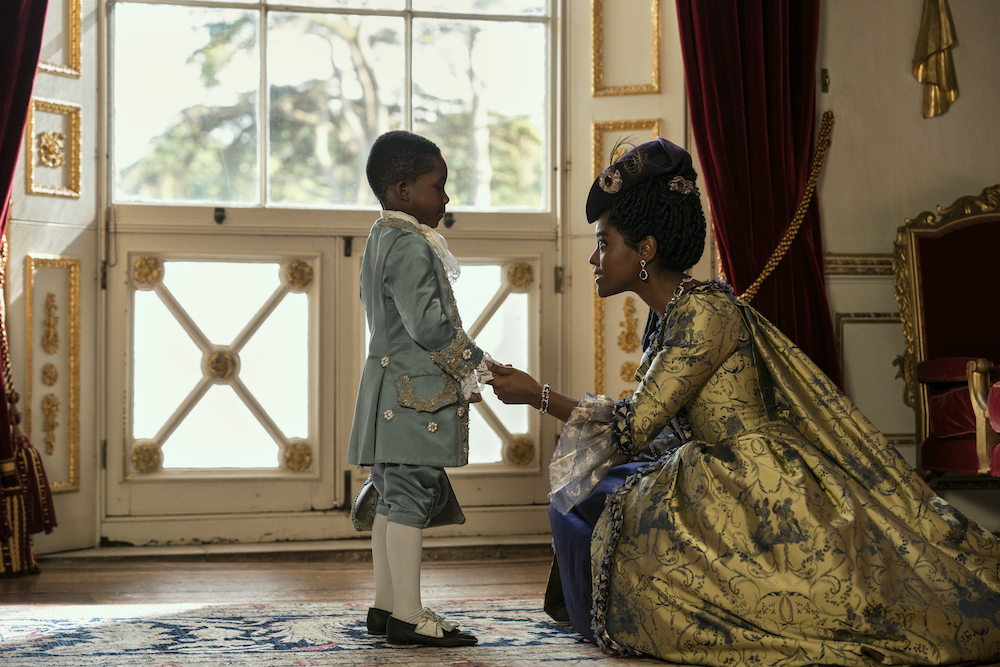 While the existence of her children goes unacknowledged in 'Bridgerton,' in 'Queen Charlotte,' Lady Danbury reveals that she has four children. However, we only get to meet her eldest, Dominic, who comes into the picture after his father's death, which leads to the question of inheriting his title. The 'Bridgerton' books, on which the Netflix series is based, reveal the names of Lady Danbury's other three children. They are Cedric, Melissa, and Anne. Lady Danbury mentions that her husband had not been a very attentive father, which is why she is not surprised that her children didn't mourn his death as other children would. Apart from this, we don't see or hear much about her children.
Where are Lady Danbury's Children in Bridgerton?
'Bridgerton' focuses on the lives and romance of the Bridgerton family, with each season bringing a love interest for one of the siblings. We also follow families like the Featheringtons and others connected to the Bridgertons. Due to the sheer number of characters in the show, there isn't much space left to explore the lives of Lady Danbury's children, which is why perhaps they have remained absent from the show and have rarely been mentioned.
In 'Queen Charlotte,' Lady Danbury reveals that her children are continents away, following their passions. We can expect that her son, Dominic, who is the head of the family now, must be around more often to keep the affairs in check, but apart from that, we don't know what became of him and his siblings. When the Queen asks advice about how to get her children to marry, Lady Danbury's response suggests that none of her children are married.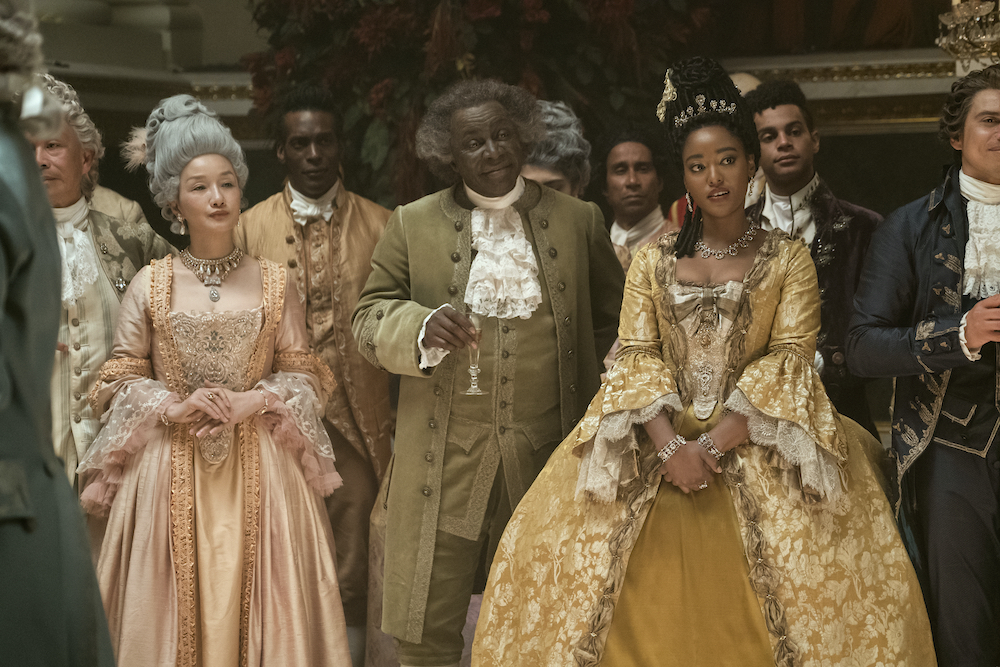 While all of this is still not enough information, the fact that the existence of Lady Danbury's children has been acknowledged points to an essential future plot line of the show. In the 'Bridgerton' books, we discover that Lady Danbury's house has its fair share of scandals. One of them includes her daughter, Anne, who has a child out of wedlock. It turns out that Anne had an affair with her husband's brother and bore Gareth. To keep their affair and its result a secret, Gareth was unaware of his true parentage and grew up believing that his mother's husband was his father.
What's interesting about Gareth is that he becomes best friends with Gregory Bridgerton and later becomes the romantic interest of Hyacinth, the youngest Bridgerton. Because the show is moving the seasons by the books, Hyacinth's story is still seasons away. However, Gareth could be introduced earlier to familiarize the audience with him. Considering their similarities with Daphne and Simon's story, his and Hyacinth's story could also be a full-circle moment for the series. The Duke of Hastings had a complicated relationship with his father and was raised by Lady Danbury after his mother's death. Similarly, Gareth has a complicated parentage, and when Anne dies, Lady Danbury takes charge of him.
Considering all this, we believe the show has not yet gone into the details of Lady Danbury's children, as there is a prospect to explore in their plot lines. However, because the show is known to diverge heavily from the source material, there is a chance that the Gareth angle might be scrapped entirely. Or, whoever takes his place might not have a direct connection to Lady Danbury. In any case, Lady Danbury will remain an important figure in the Bridgerton world.
Read More: Did Lady Danbury Kill Her Husband in Queen Charlotte: A Bridgerton Story?