Netflix's 'How to Sell Drugs Online (Fast)' returns with a second season that surpasses all expectations. It proves to be bigger and better than its maiden run and explores its subjects more intensely, adding to their arcs in unexpected ways. The final episode turns everything around on Moritz, who thought he had everything under control. It also leaves us wondering about his fate as well as that of MyDrugs. If you haven't seen the show yet, head over Netflix. SPOILERS AHEAD
Plot Summary
Lenny, Dan, and Moritz celebrate making a million euros from MyDrugs. They also find it best to exit the business now, before they go in too deep. Moritz goes to Rotterdam with the very intention but decides at the last minute to drop it. He focuses on expansion instead, and tell his friends that the Dutch won't let them out so easily. As the events unfold, Lisa becomes suspicious of Moritz and he wonders if he should let her in on his secret. Meanwhile, Lenny tells Kira everything and later discovers that she has a secret of her own. Dan tries to get a better standing with Moritz, but struggles, apart from the problems at home and school.
The Ending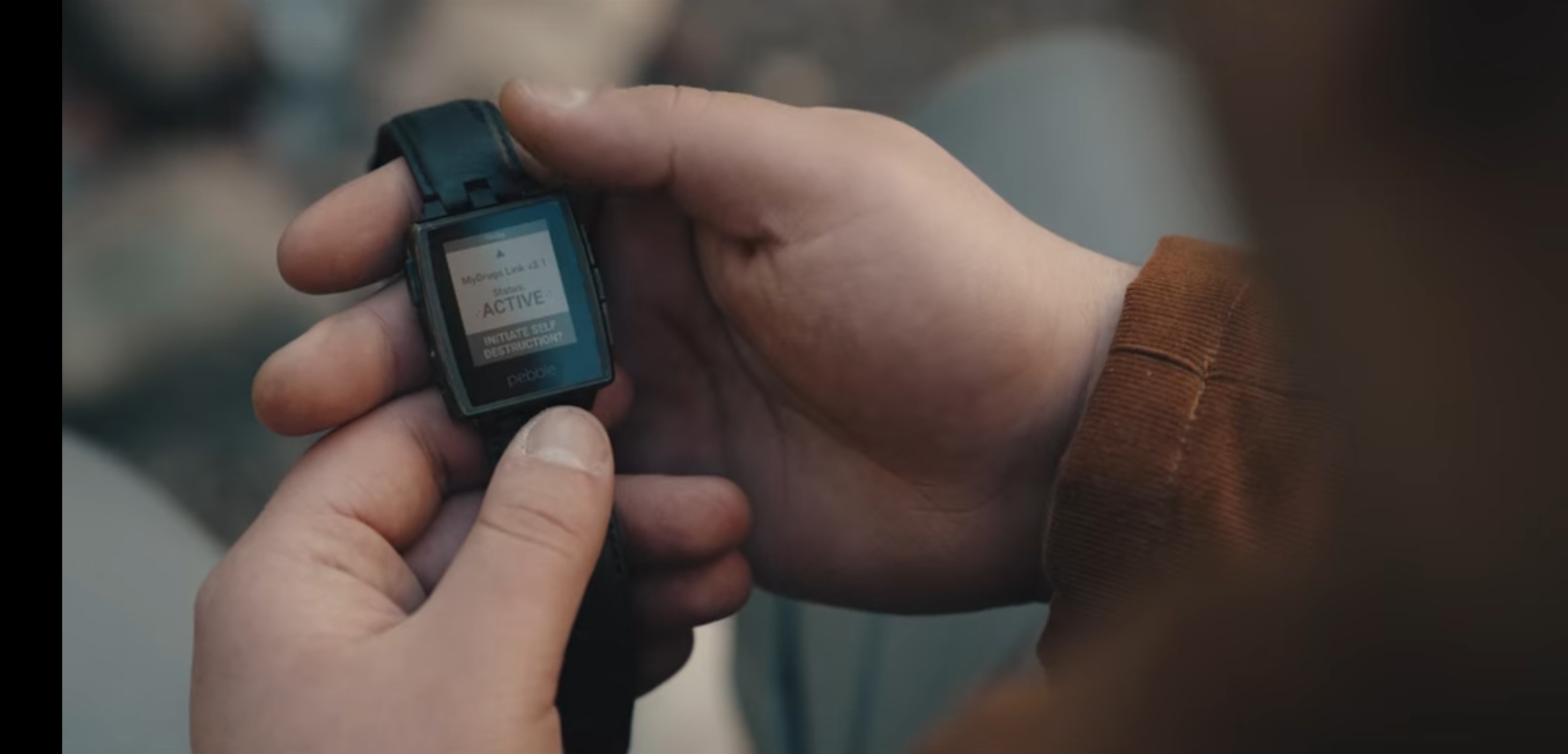 Moritz's mistakes and lies finally lead to the break in the group. When Lenny and Dan discover that they could have had an out when they had a chance, they decide to throw Moritz out of the company. However, he sneaks into Lenny's house and not only transfers the control of the website to himself but also restricts Lenny and Dan from using the money that had otherwise belonged to the three of them. He accepts the deal with the Dutch and gets his own office in Rotterdam. However, soon enough, he discovers that the fate of those leaving GoodTimes is not good. They told him that he could simply leave it, but they had been lying.
Moritz tries to warn Lenny and Dan about it, but they don't believe him because had already cried wolf before. While Moritz tries to figure out a way to set things right, Kira offers to build another website like MyDrugs that would push it out of business. However, Lenny's principles stop him from copying the code and create a rip-off of the original. Instead, he decides to bring the whole thing down. It turns out that he had created a failsafe, in case they ever needed to wipe down everything. He pushes the button and the site collapses.
Unbeknownst to the trio, they were being followed by Maarten. Before he could kill them, he is killed by Abnor and Dorro. Anticipating that Maarten would be sent to finish the job, Moritz had paid the Albanians to kill him and protect his friends.
Is Moritz in Prison?
One of the key things about the narrative of 'How to Sell Drugs Online (Fast)' is that it is being told by the protagonist. Moritz Zimmermann has already been through it all and is recounting the events in an interview. In the first season, we were kept in the dark about the nature of his current state. Is he giving the interview because he beat the odds and is successful, or did he become a powerful drug lord who is now selling his story for fun? Turns out it is because he is in prison. In the end, leaving us with a cliffhanger after Lenny kills MyDrugs, the show brings us back to the present-day Moritz. The interview ends, for the day, at least, and he is cuffed by two police officers.
While the show leaves a lot to be read between the lines, the one thing that it makes very clear is that it doesn't end so well for Moritz. Even if he manages to save himself from the danger posed by the Dutch as well as the Albanians, who will sooner or later discover that he and his friends were responsible for Buba's death, he will not escape the law. Eventually, his actions will catch up to him. The only question is how, which brings us back to the cliffhanger ending of the season.
It was pretty clear that anyone who knew about MyDrugs and wanting out of it was not going to live. Moritz's intuition, though very much unintended, had saved him and his friends the last time, but the danger would hover on their heads forever. Fortunately for him, he had built a good relationship with the Albanians (who are not really Albanians) to save his friends in time. But by doing so, he also convinced them that the danger is not real, which is what makes Lenny destroy everything that they had worked for all this time. Now that there is no website anymore, how will the people at GoodTimes treat Moritz? There would have been a danger of him getting killed on the spot, but that is out of the question as Moritz is still very much alive, and so are Lenny and Lisa (because they, too, have been interviewed).
Hell will most certainly pour down on Moritz, as well as everyone who knows about MyDrugs. In this, there is also a possibility of casualties, considering that the show has already proved its knack for unexpected deaths. It wouldn't be a surprise if some darlings are killed in the next season. You might want to mentally prepare for that over the next year.
Read More: The True Inspiration Behind How to Sell Drugs Online (Fast)