When Ida Mae was fatally shot just moments after stepping out of her house in January 2018, it sent shockwaves through the usually safe community of Macon-Bibb County in Georgia. This unexpected and mysterious act of fatal violence caused a great deal of panic among the residents. Initially, the police had no suspects in the case, and it took several months for the pieces of the puzzle to start falling into place. 'The Murder Tapes: A Shot In The Dark' explores this case, unraveling the events that eventually led to the identification of the perpetrator and the revelation of his motive. If you're eager to learn more about this case and the details surrounding it, you're in the right place, as we have all the answers you need. Let's get started!
How Did Ida Mae Ford Die?
Born on March 26, 1968, Ida Mae Ford was a 49-year-old woman who was not only a devoted mother to six children but also a beloved grandmother. She was an active and committed member of the First Baptist Church of Christ in Macon-Bibb County, Georgia. Ida Mae worked as a custodian at the church, and her dedication and strong work ethic were evident not only in her church service but also in her professional life.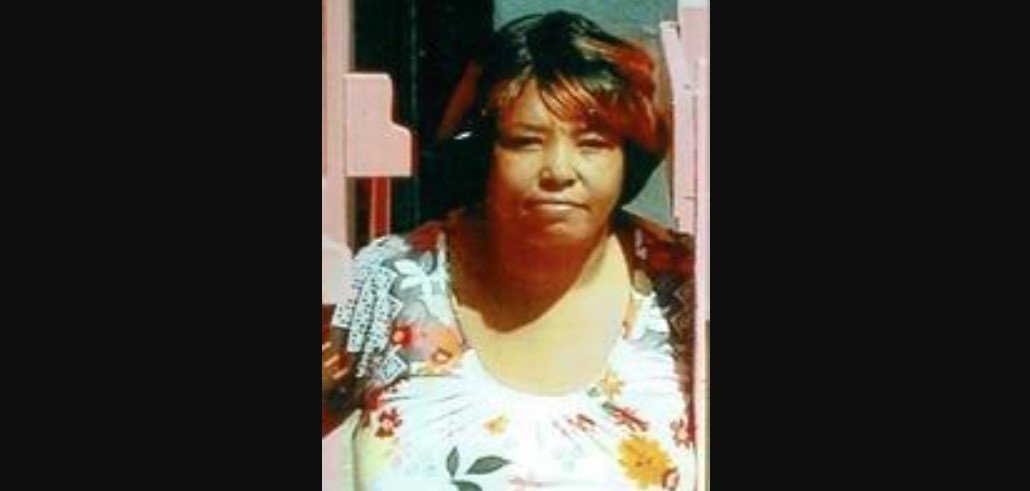 She had held custodial positions at various businesses and hotel chains, further demonstrating her commitment to hard work and service. Talking about her, First Baptist pastor Scott Dickison said, "Ida was just a really beautiful person. She had such a big expansive personality that you couldn't help be wooed by her. She knew everyone in our church who was a regular, knew all their names, and asked about their families." On the evening of January 8, 2018, Ida Mae had been at home, watching a movie.
At around 9:30 pm, Ida Mae stepped outside her residence located in the 2300 block of Winship Street. She ventured across the area that included Interstate 75, west of the Mercer University Campus, heading toward Madden Avenue and Pio Nono Lane. Her likely destination was a corner store located on Montpelier Avenue. Ida Mae was wearing a shower cap and her pajamas and was also carrying an umbrella and her cell phone. She was discovered dead during her journey, having sustained a gunshot wound at the upper part of her chest, near her neckline. The ripple of shockwaves went through the community in just a few hours.
Who Killed Ida Mae Ford?
The community and law enforcement had joined forces, hoping for any leads or tips that might lead to the identification of Ida Mae's killer, but their efforts initially proved futile. However, on January 21, 2018, a man named Quentin James Sanders turned himself in after a woman, who was found naked and stabbed lying in the streets covered in blood, claimed that he had attacked her. It was during this time that he confessed to the shooting of Ida Mae and also admitted to a series of other crimes that had been plaguing the small community. Quentin James Sanders, a 41-year-old man, had a history of run-ins with the law. In 1999, he assaulted someone in Columbus, and in 2010, he opened fire on his girlfriend in Montezuma, resulting in a bullet striking his 3-year-old daughter.
In 2015, Sanders was incarcerated for assaulting a police officer in Dooly County and had been on parole since September 2017. On the night of January 8, 2018, Sanders was carrying a .40-caliber handgun, and it was in the vicinity of Madden Avenue that Sanders encountered Ida Mae, who inquired about his destination. Sanders, believing she was seeking drugs, offered some to her, but she declined. It was during this exchange that the fatal shooting occurred. During his statement, when Sanders was asked about the reason for shooting her, he said, "I shot her for no reason. … I didn't try to rob her or anything. I been having these things, and I just was like something, these, just, these voices was telling me just to do it."
He added, "And I know it wasn't me, but I did it. I was doing a lot of senseless other crimes off the same impulse after that." In a crime spree that extended for nearly a month, Ida Mae was tragically the first victim of violence committed by Sanders. On January 10, 2018, he confronted a 19-year-old named Logan William of Perry while armed, taking his money and wallet. Later that evening, around 9:59 pm, he carried out an aggravated assault on the campus of Mercer University, firing several shots at students, thankfully leaving them unharmed. On January 12, Sanders confronted a woman on Coleman Hill, during which he forcibly took keys from a 47-year-old named Tammy Ratzken of Macon.
In the aforementioned incident, Sanders also took away her 2002 Honda Odyssey Van. On January 20, 2018, he killed 77-year-old Ruth Bracknell and her 53-year-old son Mark Abbott, who were found dead by family members in their home on Erie Street in Oglethorpe. On January 21, 2018, a woman who was found naked on the streets was covered in blood, had been stabbed multiple times, and her throat was also slashed. She survived her injuries and identified Sanders as her attacker. Following the incident, Sanders turned himself in to the Montezuma Police on the same day and was held in Macon County Jail and confessed to all the crimes.
Where is Quentin James Sanders Now?
In August 2022, during Quentin James Sanders' court appearance, he admitted his guilt for all the charges listed in the State's indictment, which encompassed murder and several other violent offenses, such as four counts of aggravated assault, motor vehicle hijacking, and armed robbery. Speaking at his hearing, District Attorney David Cooke said, "Calling a person a one-man crime wave is an overused phrase, but it fits Mr. Sanders to a T.
Speaking not just as the DA but as a father of a Mercer student and citizen of this community, I am grateful that we have taken Mr. Sanders off our streets for the rest of his life. My prayers remain with the family of Ms. Ford, and all of the victims that suffered at Mr. Sanders' hands." A judge in Bibb County handed down a sentence of life imprisonment along with an additional 20 years. As a result, he would be around 90 years before becoming eligible for parole. He is currently serving his sentence at the Wheeler Correctional Facility.
Read More: James Goy and Lisa Goy Murders: How Did Jeffrey Spaide Die?