The news of James and Lisa Goy being murdered was a shocking and bewildering event for the police station to receive. The circumstances surrounding the tragic incident left many people trying to imagine what could have led to such an unfortunate outcome. The families of the couple were equally stunned, as they couldn't fathom who might have had a motive to harm them. Investigation Discovery's, 'Fear Thy Neighbour: Bullets in the Snow,' delves into the case, shedding light on the details and events that ultimately resulted in the loss of not just one, but two lives. If you have any questions about this case, you're in the right place, as we have all the information you need. Let's get started, shall we?
How Did James Goy and Lisa Goy Die?
James was born on January 18, 1971, and Lisa was born on March 4, 1972. The couple got married and made their home in the Plains Township of Luzerne County, Pennsylvania. They also had a son who had turned 15 by 2021 and was living with autism. Surrounded by the love and support of their family and friends, the couple appeared to be flourishing. On February 1, 2021, a significant winter storm struck the area, dumping more than 30 inches of snow in parts of the northeastern United States, and their neighborhood also experienced significant snowfall.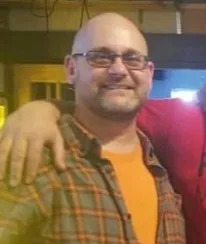 On the morning in question, the couple, James, aged 50, and Lisa, aged 48, were busy shoveling snow from the front of their house. However, shortly before 9 a.m., the police received reports of gunshots being fired in the vicinity. When they arrived near their residence, they discovered the lifeless bodies of James and Lisa on West Bergh Street, both having been fatally shot.
Who Killed James Goy and Lisa Goy?
The neighbors had already informed the police and led them to the Goys' house. "The Goys were shoveling the snow from their parking spots, shoveling the snow across the road, and throwing the snow onto Spaide's property," Salavantis and Binker, residents of the area, said in their statement. This led to a dispute between the neighbors, with Spaide asking them not to do so. The surveillance footage showed James disposing of his snow removal tool, approaching Spaide, and making a threatening gesture with his fist.
James shouted, "I'll knock your a** out, and I'll make your life a living hell." Spaide retorted, saying, "What? … F–k you, you f–king scum." Lisa joined the argument, adding to the heated exchange with her words, "You're the f–king scumbag. You don't know how to talk to somebody." Spaide was seen retreating into his house following this altercation. Other neighbors have reported that the Goys and Spaide had a history of ongoing altercations and had been involved in a dispute over snow just two months before the tragic incident. However, none of these disputes escalated enough for it to be reported to the police.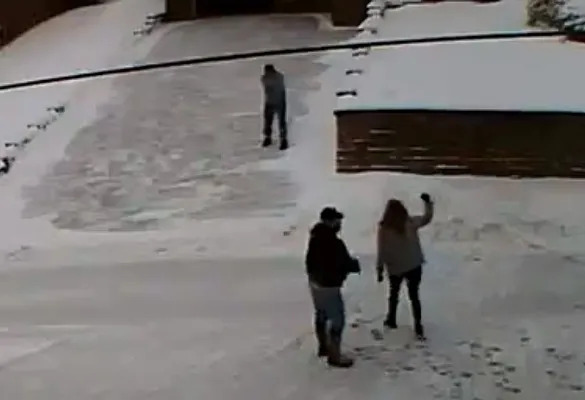 Spaide emerged from his house and began walking down the driveway, while the couple continued to taunt him. Upon seeing that Spaide had a pistol in his hand, James urged him to put it down. In a surprising turn of events, Spaide opened fire, initially shooting James and then Lisa. James could be heard shouting, "Call the cops," while attempting to make his way back inside his house. Spaide fired two more shots at his wife. Afterward, Spaide is observed returning to his house and reemerging a few minutes later with an AR-15-style rifle. He shouted, "You should have kept your f–king mouth shut," before firing another shot at Lisa from point-blank range.
Jeffrey Spaide had previously held positions as an engineer with the US Navy, the US Army National Guard, and the Navy Reserve, accumulating over 20 years of experience in the field. He had finished his master's degree in water resources and environemntal engineering from Villanova University and a bachelor's degree from Wikes University in environmental engineering. In his most recent roles, he was employed by the Lackawanna River Basin Sewer Authority and the Pennsylvania Department of Environmental Protection. In an obituary posted online, he is characterized as a "loving son, brother, and uncle" who had a passion for running marathons and cherished spending time with his family. It's worth noting that Spaide was not married and did not have any children of his own. He did not even have any prior records with law enforcement and was considered to be a responsible citizen of his community.
How Did Jeffrey Spaide Die?
After the incident, a witness reported that they saw Spaide pacing inside his house near a window. As the police approached, he shot himself with a third rifle. The Luzerne County District Attorney's Office concluded the investigation on February 2, 2021, and District Attorney Stefanie Salavantis said that they had determined there were no other suspects in the case. The incident was deemed a murder-suicide and the case was closed after a report by the Luzerne County Coroner's Office was submitted. The investigation into the incident involved multiple agencies, including the Luzerne County District Attorney's Office, the Luzerne County Coroner, Plains Township Police, Plains Township Fire and Ambulance, and the Pennsylvania State Police Forensic Services Unit.
James and Lisa's son is now being cared for by his grandparents. A woman in France, who identified herself as a relative of the couple, expressed her grief and frustration, saying, "Lisa, James, my family, my blood, my cousin, my cousin, you don't deserve a tragic death like cattle and to make headlines." Her words reflect the deep sorrow and shock experienced by the family and the community due to this devastating event.
Read More: Linda Sobek Murder: Where is Charles Rathbun Now?