When Linda Sobek, a young woman aspiring to become a model and actress, failed to make her usual call to her mother, it set off alarm bells in her mother's mind. Linda was known for her punctuality and regular updates on her whereabouts. This abrupt behavioral change led to the prompt filing of a missing person report, and the subsequent events that unfolded left everyone in shock and horror. NBC's 'The Real Murders of Los Angeles: Final Photograph' delves deep into the case, highlights the investigation that unraveled the sequence of events that culminated in Linda's disappearance, and also reveals the identity of the perpetrator. If you're curious to learn more, we have all the details available for you.
How Did Linda Sobek Die?
Linda Sobek, born on July 9, 1968, in Los Angeles County, California, was raised alongside her brother Steve. Throughout her childhood, Linda displayed a strong work ethic and unwavering dedication, qualities that remained with her into adulthood. In 1988, she became a member of the Los Angeles Raiders cheerleading team, but after a few years, she set her sights on a career in modeling and acting. Despite her height of 5'3″, which could have posed a challenge in her chosen field, Linda was determined to overcome obstacles and pursue the life she envisioned.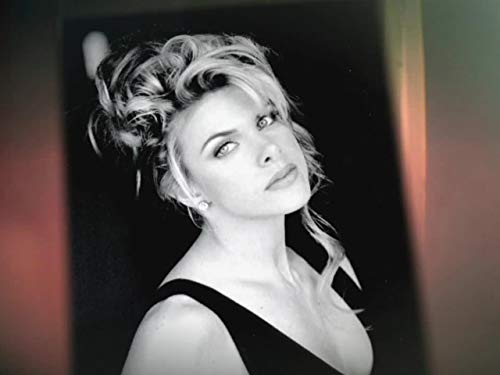 By 1995, she was just beginning to gain a foothold in the entertainment industry, where she sought to fulfill her aspirations. On the morning of November 16, 1995, Linda, 27, received a call from a freelance photographer who offered her a job opportunity, and she promptly accepted it, as she was familiar with the photographer and had collaborated with him previously. She had an upcoming audition for a guest role on the popular sitcom 'Married With Children' and had assured her mother, Elaine, that she would return in time for the audition.
However, when Linda became unresponsive and failed to make it to her eagerly anticipated audition, Elaine, sensed that something was amiss. Because the job was arranged independently, without involving her agency, nobody had any information about Linda's whereabouts or the person she had gone with. Even when Elaine contacted Linda's friends, they were equally clueless. Linda's family wasted no time in filing a missing person report, and Denise Villanueva, one of her friends, issued a press release, drawing immediate media attention to the incident and bringing her disappearance into the public spotlight.
Who Killed Linda Sobek?
A few days later, a member of the maintenance crew working in the Angeles National Forest contacted the police and informed them that he had discovered professionally taken photographs of Linda in a trash can. Following this lead, the police visited the location where the photographs were found and stumbled upon a lease agreement for a Lexus sports utility vehicle signed by an individual named Charles Rathbun. As they were in the process of gathering and analyzing this information, the police received a call from Charles himself. He explained that he had encountered Linda on the morning of her disappearance, and their meeting had taken place at a chain restaurant.
However, he clarified that their interaction had been purely business-related, and they had gone their separate ways afterward. When Charles was pressed about the lease agreement and Linda's photographs being discovered in the forest, his initial explanation was unconvincing, which raised suspicions with the detective. Consequently, the detective decided to locate and inspect his SUV. They used luminol to examine the vehicle's interior and found traces of human blood and saliva, not only on the seats but also on a car cover that had been concealed in the storage compartment.
Confronted with these incriminating findings, Charles changed his account of the events. He admitted that after their meeting at the restaurant, he had paged Linda for a modeling gig that required them to travel through the Mojave Desert in his SUV. During the photoshoot, which involved the car, he was demonstrating to Linda how to drive it. In a moment of lost control, he accidentally struck her. Upon realizing that she had died as a result of the accident, he panicked and decided to transport her body to the forest area, where he buried her in a shallow grave.
Despite no visible damage to the car's exterior, the police maintained their suspicion. They insisted that Charles guide them to the burial location. Initially, he led them to a false location, attempting to deceive them. However, when the police made it evident that they were not going to tolerate any more games, he eventually led them to the actual burial site. On November 24, 1995, Linda's body was discovered, and Charles, 38, was subsequently arrested for his involvement in her disappearance and death.
An autopsy report revealed that Linda had died as a result of asphyxiation, which was the result of being strangled while someone sat on her back. She had also been sodomized with a foreign object before being raped. She had ligature marks on her ankles, which indicated that she was bound, but nothing on her body indicated that she had been hit by a vehicle. As the police delved deeper into Charles's background, a slew of additional evidence came to light. People who had worked with him described him as an individual with a volatile and unpredictable temper. They revealed that he had referred to Linda in derogatory terms like "little bitch" behind her back.
A search of his home yielded a startling discovery: over two hundred firearms, one of which was a .45 pistol with dried blood that matched Linda's, which led them to the conclusion that the object was used to sodomize her. Despite mounting evidence, Charles vehemently denied all allegations against him. He maintained that all his interactions with Linda had been consensual. In an attempt to support his claims, he presented a few photographs, but they were ultimately proven to be a hoax.
Where is Charles Rathbun Now?
In November 1996, Charles's trial got underway, and the prosecutors presented a compelling case outlining his role in Linda's murder. According to the prosecution's narrative, Charles had a prior professional acquaintance with Linda and used the pretext of a photo shoot to lure her to the forest. While she was in the process of changing her clothes, he stealthily approached her from behind and struck her with a bottle. Subsequently, he bound her ankles together and subjected her to sexual assault and torture. Finally, he sat on her back, and as he weighed over two hundred pounds, it was too easy for him to choke her to death.
Charles took the stand in his defense and changed his story again. He said he had clipped Linda with the mirror of his car which made her very angry. All the while blaming her for being drunk and unmanageable, he said that in an attempt to soothe her, he made her sit in the back seat of the car and held her tightly around the upper body. By the time he let go, she had suffocated and died. Charles was found guilty of both murder in the first degree and rape by the jury after a five-week trial. Subsequently, in December 1996, he was sentenced to life without the possibility of parole.
At his sentencing hearing, Judge Pitts said, "I don't know if you realize the pain you have caused–first to Linda Sobek and then to her family. To have so violently and completely abused another human being is unthinkable by anyone of conscience. To show or express no sincere remorse, or acknowledge culpability for his actions, as the defendant has done, discloses the full depth of his malevolent character." He was a suspect in a few other disappearances around the time, but none could be proved. He is currently incarcerated at the California Institute for Men in Chino.