Are you bored and tired? All you need is a playlist of classic Ilaiyaraja hits to rejuvenate yourself. The musical maestro, who is known for consistently providing hits after hits for over three decades across various languages, is none other than Isaignani Ilaiyaraaja. (Isaignani means Musical Genius). A career spanning over four decades, brilliant compositions of over 6000 songs and memorable soundtracks for over 1000 films, Ilaiyaraaja is considered on the greatest musicians of Indian Cinema.
A gold medalist in classical guitar from Trinity College of Music in London, Ilaiyaraaja is famous for creating music by blending philharmonic instrumentation with traditional Indian composition. Thanks to his genius touch, Ilaiyaraaja has won three National Film Awards for his Music Direction. He is also known as the Mozart of Madras.
In an international poll conducted by BBC, Ilaiyaraaja's Rakkamma Kaiyya Thattu from Mani Ratnam's cult-classic Thalapathi, ranked fourth in the list of world's top 10 most popular songs of all time. Ilaiyaraaja was also voted as the greatest music composer of Indian Cinema, in a poll conducted by CNN-IBN to celebrate 100 years of Indian Cinema. Here's a list of greatest albums of Ilaiyaraaja, the musical genius.
1. Thalapathi (1991)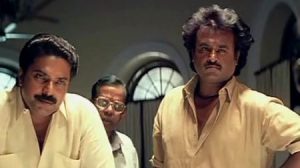 Thalapathi is probably the most popular name on the list. The movie which catapulted Rajnikanth into the superstardom and the larger-than-life stature he enjoys today was Thalapathi. Directed by Mani Ratnam, it was his last collaboration with Ilaiyaraaja. Thalapathi boasts of one of the technically brilliant music albums of its time. All the songs are now considered as all-time classics. The album features the popular Rakkamma Kaiyya Thattu, which was ranked fourth in BBC's list of world's top 10 most popular songs of all-time.
2. Sindhu Bhairavi (1985)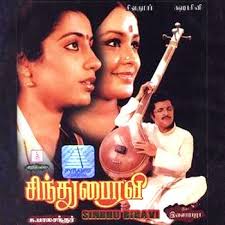 Sindhu Bhairavi marked the first collaboration of Ilaiyaraaja with K. Balachander. 'Paadariyen' was a song that was something never heard before. The emotional depth required for that song was met with the fusion of folk and Carnatic music, which was critically acclaimed. This gesture irked certain musicians for changing the notes of Carnatic music, making it the biggest controversy of Ilaiyaraaja's career. Ilaiyaraaja also received the National Award for Best Music Direction for this movie.
3. Saagara Sanghamam (1983)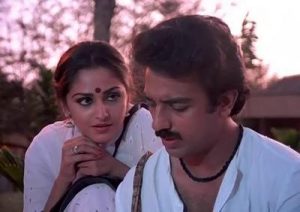 Vishwanath's musical drama Sagara Sanghamam is well cherished not only for its riveting drama, but also for its memorable music. A cult-classic, right after its theatrical release, all the songs is etched with the iconic Ilaiyaraaja touch. Ilaiyaraaja also received the National Award for Best Music Direction, for his compositions for this iconic movie.
4. Rudra Veena (1989)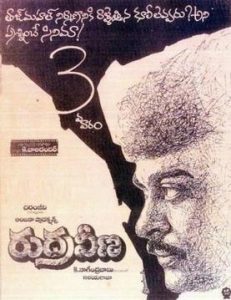 Balachander's Rudra Veena is considered one of the greatest works of Ilaiyaraaja in Telugu Cinema. Famous for its patriotic and reformist themes, Ilaiyaraaja received critical acclaim for his compositions. He also received the National Award for Best Music Direction for Rudra Veena. The movie is also famous for adapting the verses of Sri Sri's epic anthology Maha Prasthanam. He was also praised for exploring and developing various themes of Carnatic Music for this movie.
5. Nayakan (1987)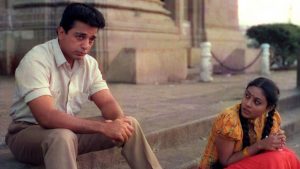 Based on the life of Bombay underworld don Varadarajan Mudalair, Mani Ratnam's Nayakan is considered one of the greatest Indian films of all time by many. The soundtrack of the film composed by Ilaiyaraaja was an instant hit and its background score was critically acclaimed, which carried a rustic mood with a touch of folk music. The movie also features the iconic song 'Yaar Adithaaro' which was sung by Kamal Hassan himself.
6. Geetanjali (1989)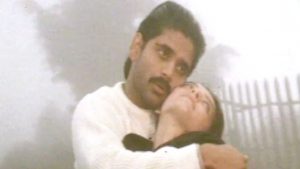 Maniratnam's Geetanjali is a beautiful story about two people with heart ailments falling in love. The movie is famous for its soundtrack and beautiful songs. Mani Ratnam made the songs visually appealing with his maverick touch. All the songs are classic hits. This movie also made its protagonist, Nagarjuna what he is today. Geetanjali features some of the best melodies of all time.
7. Anjali (1990)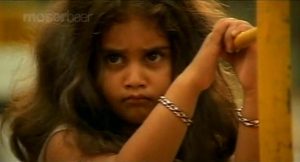 Mani Ratnam's Anjali was Ilaiyaraaja's 500th film. Consisting of a stellar soundtrack and some heart-warming songs, Anjali deals with the emotional trauma of a mentally disabled child. All the songs were critically acclaimed. What is astonishing is that the fact that 5 out of 7 songs were sung by a bunch of children. 'Anjali Anjali' is one iconic song that is still remembered for the genius he is.
8. Shiva (1989)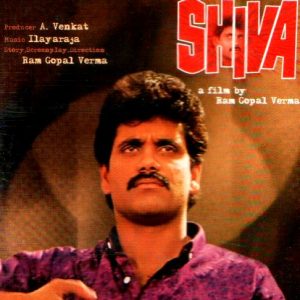 Shiva introduced the maverick and the genius of Ram Gopal Varma to the world of Cinema. Probably, the most controversial movie on the list, Shiva deserves a name on the list for its path-breaking soundtrack. Ilaiyaraaja experimented with the techniques involved in sound recording, and provided a ground-breaking soundtrack. RGV and Ilaiyaraaja introduced the art of sound mixing to Indian Cinema with Shiva. The use of moving strings, and the sound design was critically acclaimed. For its trendsetting background score, and some beautiful songs, Shiva deserves a name on this list.
9. Moodu Pani (1980)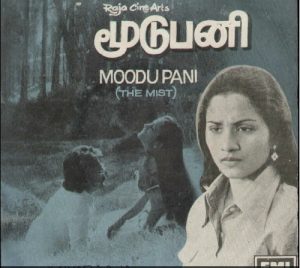 Who can forget the euphoria created by the song 'Yen Iniya Pon Nilavae'? One of the most popular songs of Ilaiyaraaja, Yen Iniya left a legacy of its own. Employing only the usage of electric guitar, Ilaiyaraaja created a song that will be remembered forever. It is also one of the best songs sung by Yesudas. Moodu Pani was the first collaboration of Ilaiyaraaja with Balu Mahendra, which continued till the director's last film. Ilaiyaraaja fired his then existing keyboardist, and employed a boy named Dilip, who then went on to become AR Rahman.
10. Vayathinile (1977)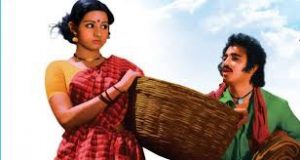 Featuring three stalwarts of Indian Cinema, Rajnikanth, Kamal Hassan, and Sree Devi, 16 Vayathinile was the directorial debut of Bharathiraja. It is considered a cult-classic in Tamil Cinema for its memorable soundtrack. Ilaiyaraaja blended western classical music and folk music, for which it was critically accalaimed. The song 'Attukutti' is still popular with the masses. The movie was remade into several languages and the music was a big hit all over.
11. Jhonny (1980)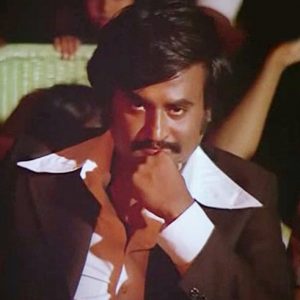 Starring Superstar Rajnikanth, and the beautiful Sridevi, Jhonny was a big commercial hit. Directed by Mahendran, Jhonny was a landmark film, both for the actors and for the musical maestro. The songs still played widely all over, Jhonny is one film which is famous for its memorable songs.
12. Abhilasha (1983)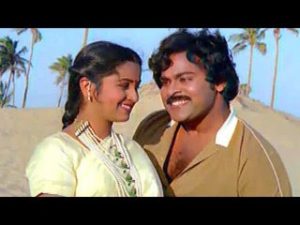 Abhilasha is one movie that features songs that are all blockbusters. The song 'Eureka' is a cult-classic and is used in many movies as a reference. Starring Megastar Chiranjeevi, Abhilasha was praised for a soundtrack that was ahead of its time. The story of the movie was inspired by the 1946 movie The Man Who Dared.
13. Agni Natchathiram (1988)
Agni Natchathiram was critically acclaimed for its stellar soundtrack featuring raw and stylized Indian forms of music. The song 'Ninnukori Varnam' is the most popular song of the album, which is famous for its iconic fusion of Indian and Western Classical Music. The album is a brand Ilaiyaraaja album with his signature all over.
14. Mouna Ragam (1986)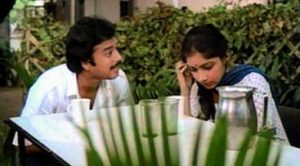 Mani Ratnam and Ilaiyaraaja weaved magic in all their collaborations. One such beautiful film is Mouna Ragam. It features some timeless melodies with some sensitive music.The soundtrack of Mouna Ragam was praised for its urban themes and its rawness. The album is considered one of the best music albums of Tamil Cinema with some beautiful renderings by SP Balasubramanyam, and S Janaki.
15. Antahpuram (1998)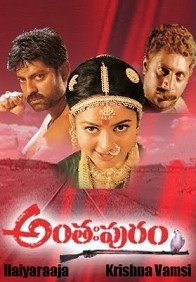 Although, Antahpuram is famous for its haunting moments, it was the background score of Ilaiyaraaja that made it a riveting masterpiece. Featuring some of the songs like Asalem Gurthukuraadhu, Suridu Poovs, Antahpuram was praised for its raw and authentic folk music. And that background score, which still haunts many.
Read More: Best AR Rahman Soundtracks