In the fifth episode of 'In/Spectre' season 2, Rikka Sakuragawa rents a supposedly haunted house, where three previous renters have taken their own lives in mysterious circumstances in a span of a year. She gets to know the landlord and reveals some of his life secrets to him. Meanwhile, Kotoko works really hard and eventually manages to track Rikka down. But before she gets to the apartment that her boyfriend's sister has been renting lately, Rikka runs away. Here's everything you need to know about the ending of 'In/Spectre' season 2 episode 5. SPOILERS AHEAD!
In/Spectre Season 2 Episode 5 Recap
It's been almost a year since Rikka disappeared but she has not been tracked down by Kotoko until now. Although she informed all the yokai and ayakashi in the land to find her, she is yet to get a solid lead. A primary reason for this has been the fact that Rikka keeps moving around and does not stay in a place for a long enough time. Meanwhile, Rikka has just rented an apartment in an unknown location.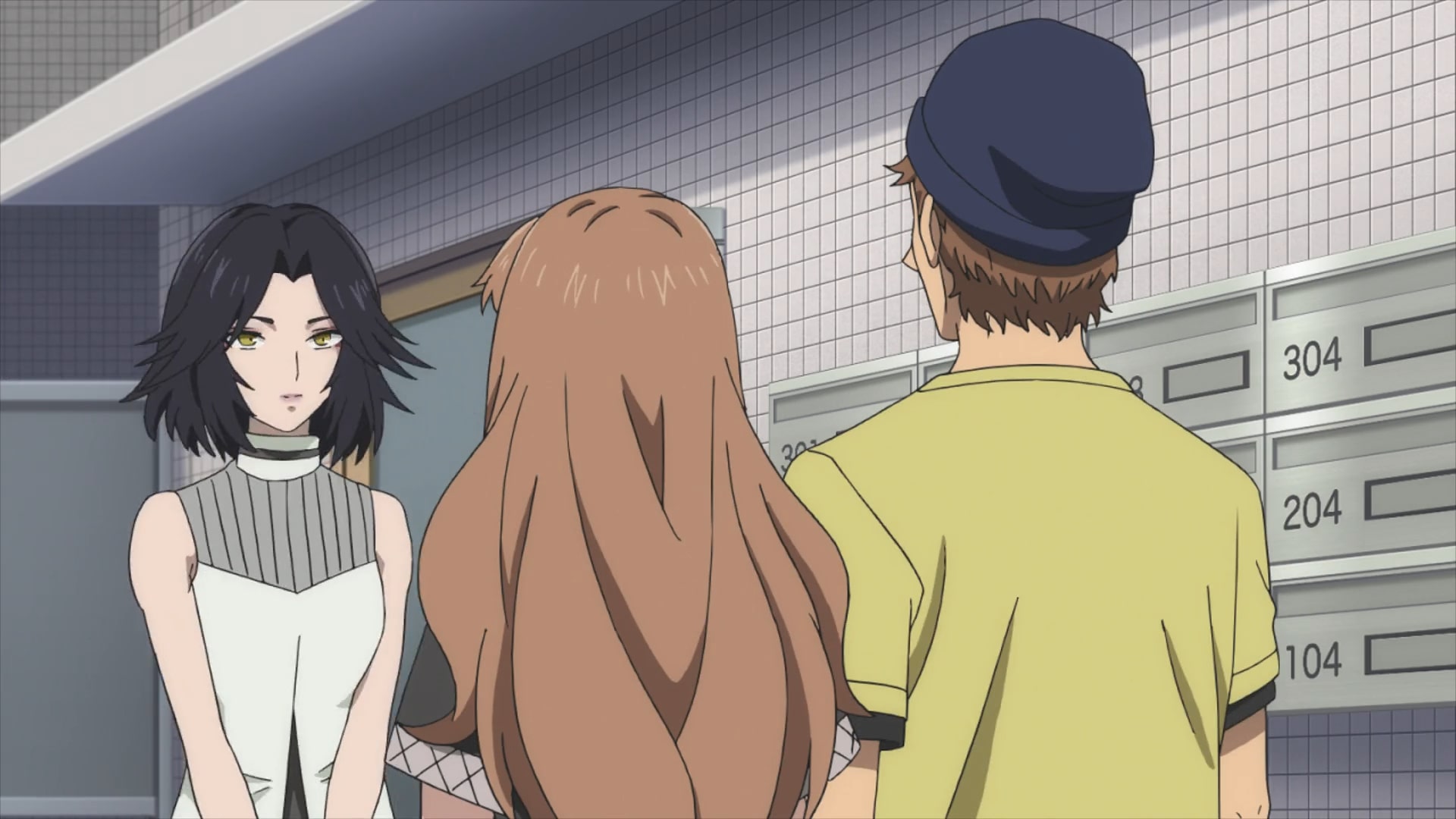 As she is about to go out, she greets Kazuyuki, the landlord who introduces her to his girlfriend Marumi. When she walks away, the couple talks about the strange aura around Rikka and how beautiful she is. But Marumi gets a little concerned when she learns that Rikka has rented the same apartment where the previous three renters have taken their own lives. It has now been rumored to be haunted.
Just when they are discussing these things, a speeding truck hits Rikka on the street and she is tossed several meters on the road. Kazuyuki rushes to help her but is shocked to find that Rikka has no serious injuries despite the brutal collision. Later that evening, Kazuyuki watches horse racing with the betting ticket Rikka has bought for the same game. He is surprised to learn that she has got the winning lottery and has won a few million yen.
When Rikka finally returns to the building from the hospital, she thanks Kazuyuki for helping her earlier that day and learns about the lottery. The following day, she informs Kazuyuki that she is leaving the apartment and also tells him that Kotoko will come looking for there soon. They had spent the previous night talking about her, so Kazuyuki knows her. Interestingly, just after Rikka leaves, her prediction turns out to be accurate.
In/Spectre Season 2 Episode 5 Ending: Are There Any Spectres in Rikka's Rented Apartment? What is Kotoko's Theory About the Suicides?
Just as Rikka has predicted, Kotoko arrives at her rented apartment shortly after she runs away. When Kotoko starts teasing Kurou with her romantic ideas for the next night right in front of the landlord, he finally realizes that Rikka was not wrong when she called her nasty. Kotoko and Kurou then visit the apartment where Rikka has been staying for a while. According to Kotoko, it would be very tricky to track down Rikka again since she barely stays at a place long enough to be seen by someone in touch with her. She tells the landlord that he does not need to worry about suicides since the place is not haunted.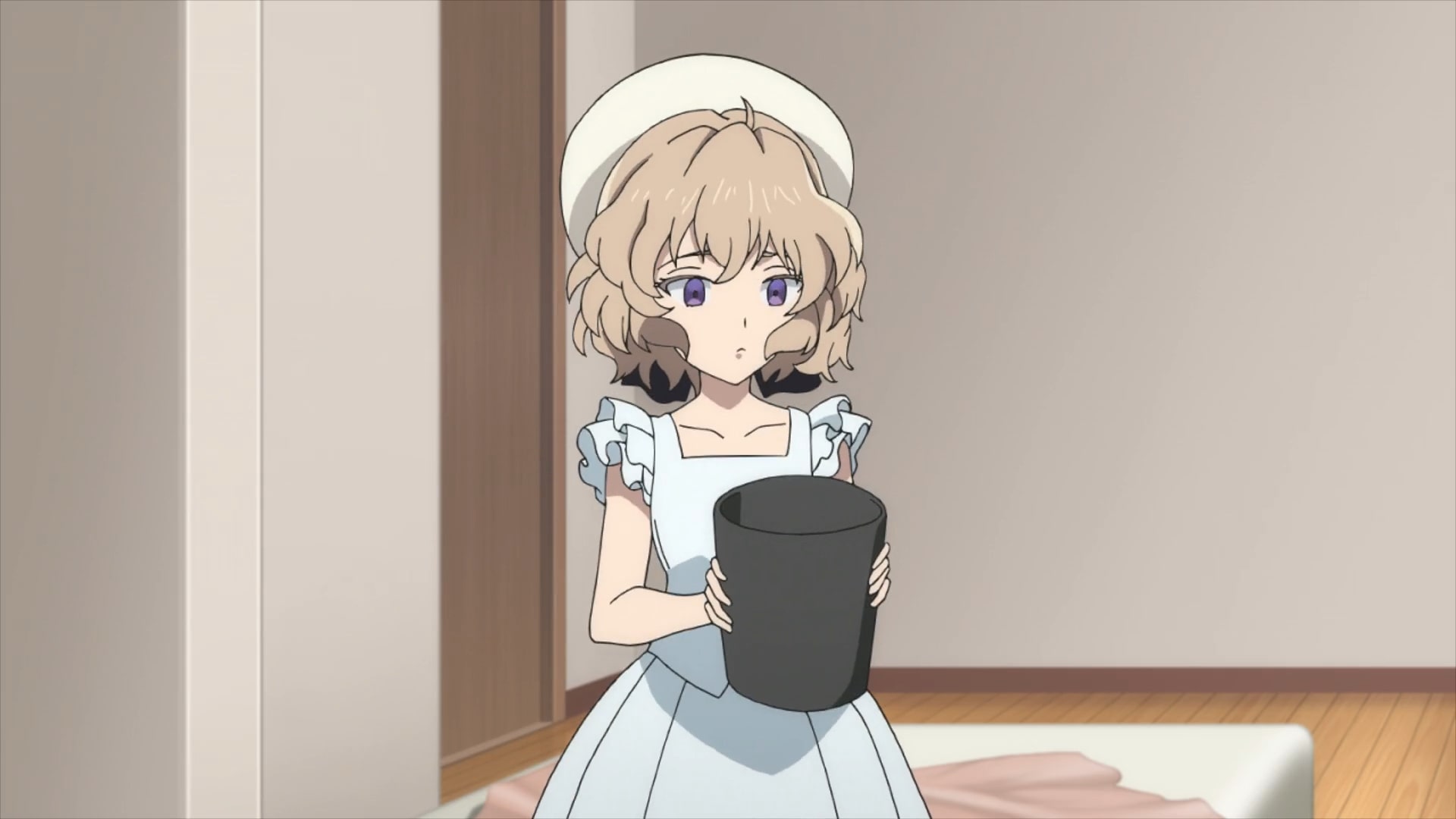 Just by coincidence, he ended up renting his place to people with suicidal tendencies which led to three deaths in a span of a year. Kotoko then elaborates further that the first case was quite self-explanatory. In the second case, the girl rented the apartment just after a horrible breakup because of which she was not in a sound state of mind. She eventually took her own life because of a crisis in her personal life. Interestingly, in the third case, the same girl's ex-boyfriend rented the apartment. He probably felt guilty following the death of her ex-lover and in order to link the death to the presence of a supernatural entity, he decided to stay in the same apartment.
But as three months passed, it became extremely clear that there were no ghosts there which came with the shocking realization that he cannot pin his girlfriend's death on any but himself. Although he may not have personally wanted anything bad to happen to her ex-lover and was naturally not responsible for her suicide, he did blame himself for everything and eventually took his own life as well. He never left any note probably because he somehow wanted to make it seem like he was forced into taking his own life. While his reasons may seem strange but considering that his close-minded family probably would not have handled the truth really well, it was a good decision.
Read More: In/Spectre Season 2 Episode 4 Recap and Ending, Explained