Many of you are probably aware of the fact that sex remains a taboo subject in India. Now I could write an essay on why it has been so over the years. Various political and cultural factors come into play here but let's not even get into that because frankly speaking, we're here to discuss cinema and ONLY cinema. Indian sex movies have been rare and films with strong sexual content have had a long history of censorship battles.
Filmmakers in India have often struggled to express their personal views on sexuality and also to present the subject in a bold and truthful manner. And so we, at The Cinemaholic, think that it's time to speak about this subject and get people to watching movies that are far more relevant than what mainstream Bollywood cinema churns out blatantly for the sole purpose of multiplying investments. So let's take a look at the list of top adult Indian movies about sex.. this is not a Indian porn movies list, by the way.
12. Love Sex Aur Dhoka (2010)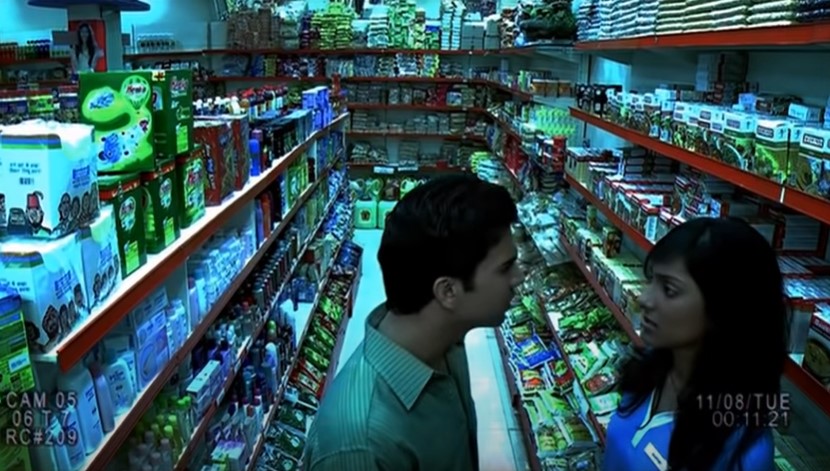 This Dibakar Banerjee directed anthology flick tells three stories each dealing with a different theme. The second segment of the film deals with sex and it follows a girl working in a supermarket who gets entangled in a complex relationship with a man who tries to take advantage of her by making a sex tape involving her and then sell it so that he can settle his debts with the loan sharks. It's a very disturbing, honest portrayal of sex and how it's still widely considered a taboo in India with women often ending up being on the "wrong" side of the act.
11. Ek Choti Si Love Story (2002)
A 15 year old boy spies on his gorgeous neighbor and falls in love with her. Yes! Well, in case you are still wondering, it's a remake of the Krzyzstof Kieslowski classic 'A Short Film About Love'. Aditya Seal and Manisha Koirala star in the lead roles and the film, as you'd expect, did generate controversy in India over its unusually bold depiction of sex and promiscuity. While it may seem like a simple romantic drama on the surface, the film's subtle, layered depiction of teenage sexual angst makes it a love story of infinite complexity and profound depths.
10. B.A. Pass (2013)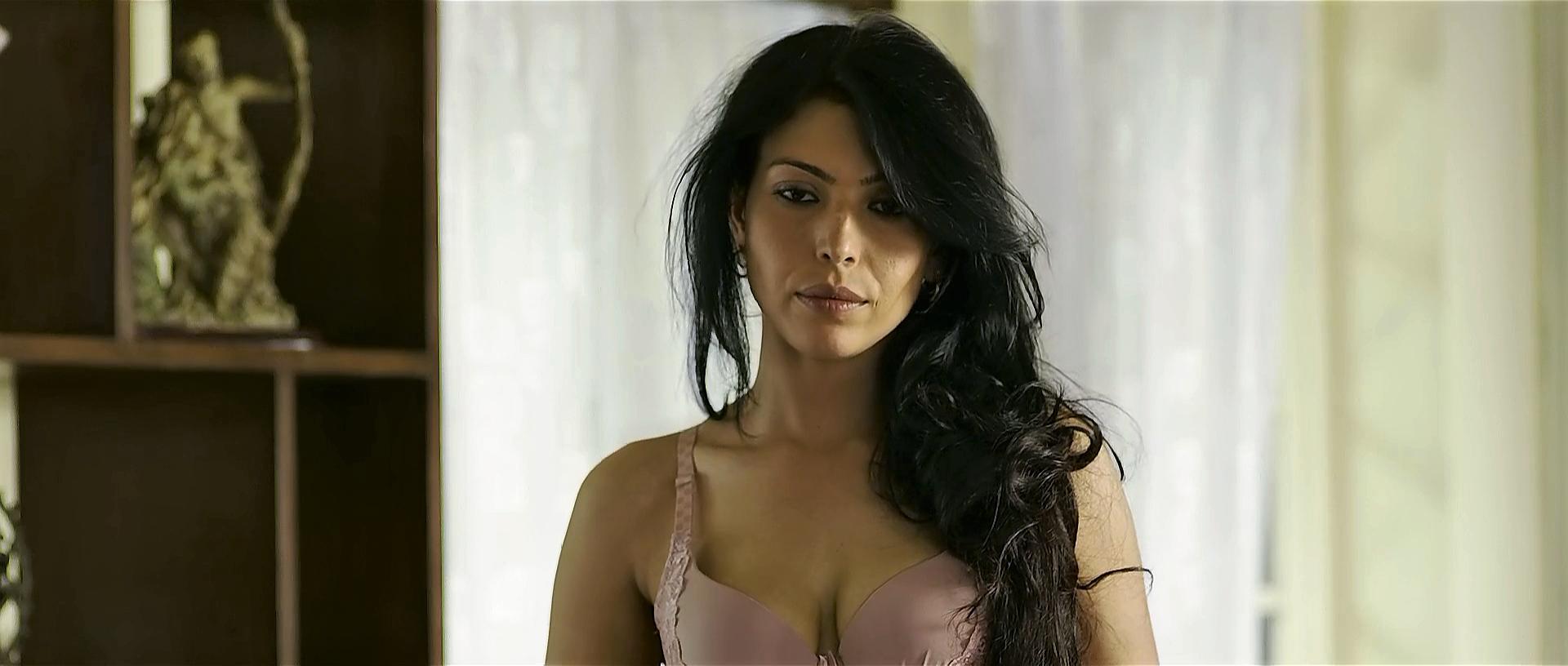 No other contemporary Indian film has managed to handle sexuality with such remarkable maturity and striking truthfulness. 'B.A Pass' is easily one of the most important Indian films made in recent times and the way it manages to portray a flawed society and bring out the monsters in ordinary human beings is simply astounding. Based on The Railway Aunty' written by Mohan Sikka, the film follows Mukesh who loses his parents in a car accident and stays with his aunt. The story takes disturbing turns throughout with suspense and tension consuming the atmosphere and its exploration of profoundly dark themes is startlingly bold and painfully truthful.
9. Miss Lovely (2012)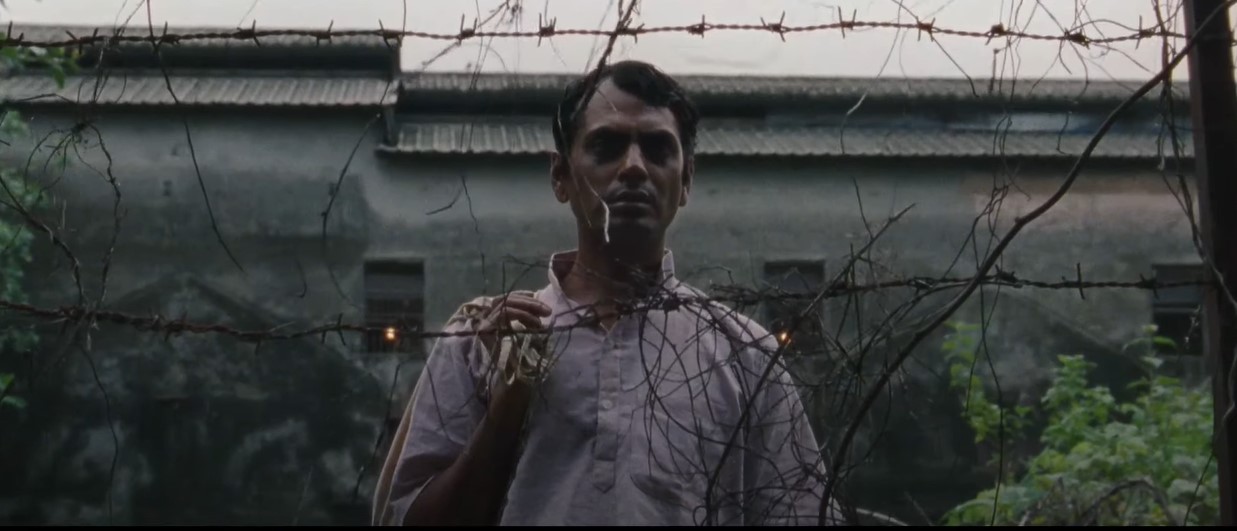 One of the most underrated Indian films of the decade, 'Miss Lovely' is a film of staggering ambition and authoritative vision. It delves deep into places we fear, places we wish never really existed. It takes a disturbing look at the very edges of society and the various lives that ordinary people with ordinary dreams and desires lead everyday. The film's major focus is directed towards exploring the dark sides of Mumbai's C-Grade porn-horror film industry of the 80s but sexual frustration and angst are some of the themes the film explicitly deals with. This is quite simply a film unlike any other Indian film you've seen.
8. That Girl in Yellow Boots (2011)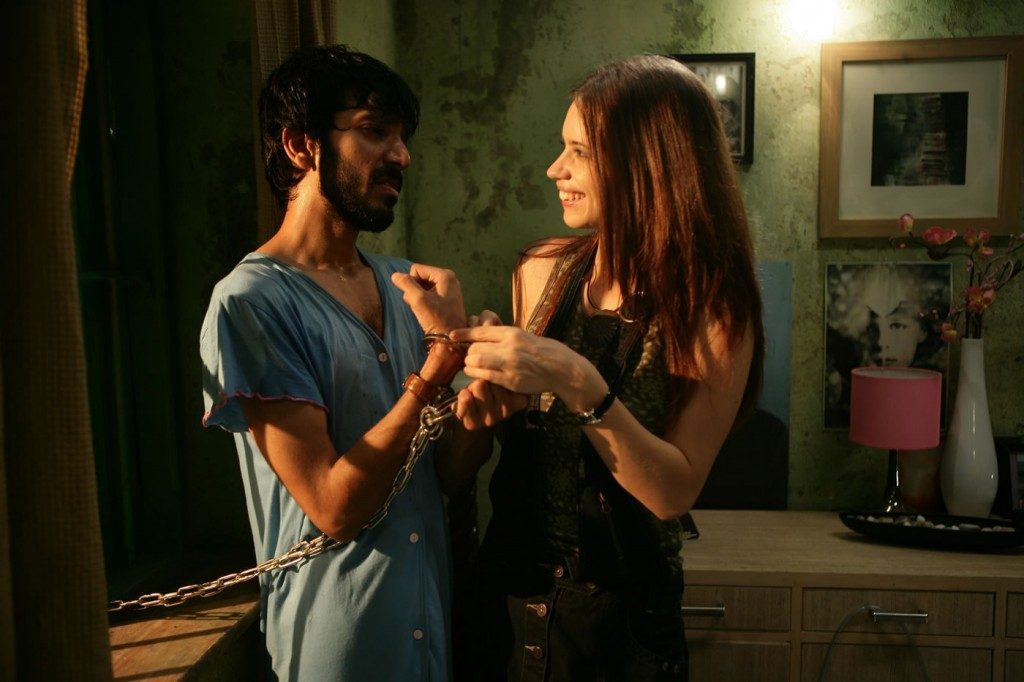 The Anurag Kashyap thriller tells the story of a British woman who arrives in India looking for her father. She doesn't have a work permit and as her stay prolongs, she begins to work at a massage parlor where she sexually pleases her clients. However, it is revealed in the end that her father is one of her regular clients who knew that she was his daughter all along. Devastated and shocked, she hangs up her yellow boots and leaves as her lifelong quest comes to a very disturbing end. The film is a deeply disturbing and utterly truthful commentary on contemporary Indian society and the plaguing cult of godmen in India.
7. Unfreedom (2015)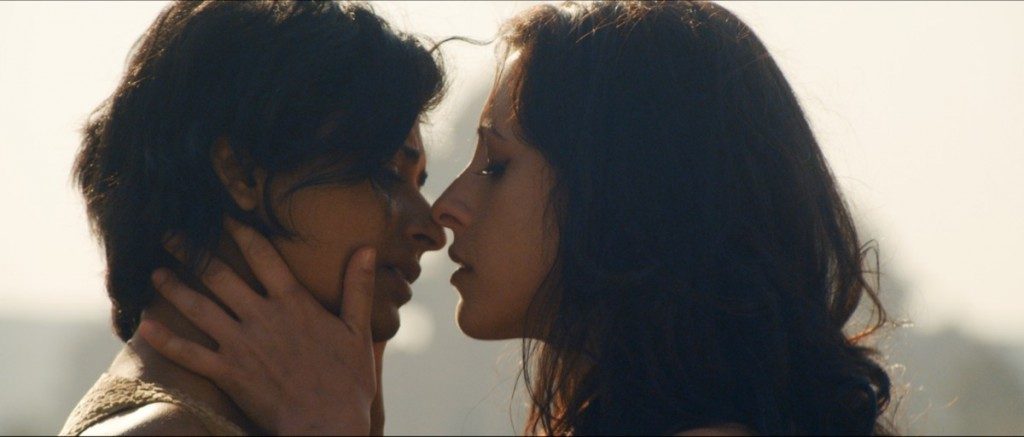 Indian cinema has been taking on a lot of bold, provocative themes over the last few years and whilst it's certainly a great thing to push the art form further ahead, the fact remains that only a few of them have been good. 'Unfreedom' might just be one of them. The film follows two storylines, one in New Delhi where a homosexual girl kidnaps her bisexual lover and the other one in New York where a Muslim fundamentalist is on a mission to kill a Muslim scholar and decides to kidnap him. The film generated controversy over its explicit depiction of sex and nudity and was never released in India except for a few film festivals.
Read More: Hindi Adult Movies
6. Kama Sutra: A Tale of Love (1996)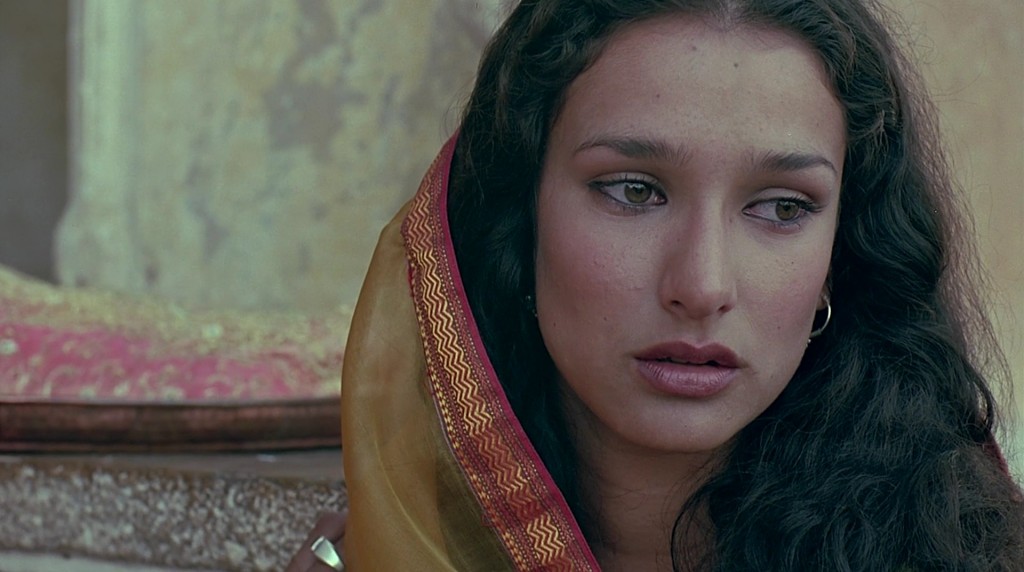 8 years after Mira Nair made the iconic 'Salaam Bombay', she came up with another landmark film, this time taking on the ancient Hindu concept of Kama Sutra which is widely considered to be the standard sexual behavior in Sanskrit literature. And funnily enough the film triggered huge controversy in India and was banned due to its bold approach to sexuality. The film did not receive fair judgement at the time of its release but over the years it has been subject to frequent analysis by critics and whilst it certainly does not hold up to Nair's greatest works, it still is a bold work of art and highly relevant in the context of India.
5. Cosmic Sex (2014)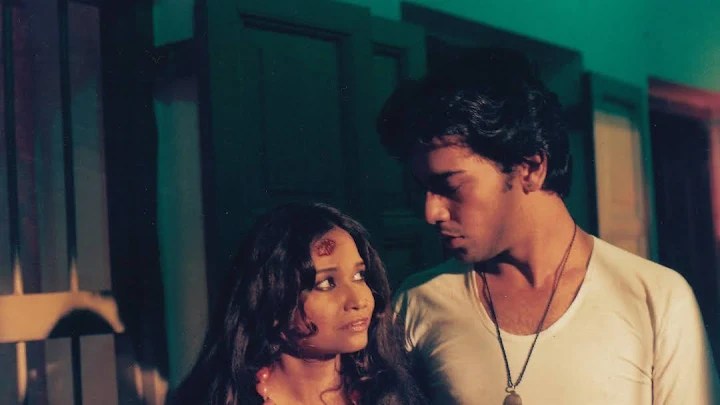 Bengali movies are known to have produced some of the greatest classics of Indian cinema and they continue to churn out high quality indie flicks that deal with strong, bold themes that are relevant in today's times. Amitabh Chakraborthy's 'Cosmic Sex' is a bold, provocative work of art and an absolute gem that remains criminally underrated. It depicts the complex relationship between a man and a woman and delves deeply into the themes of sex and spirituality. Bold, seductively dark and intriguingly provocative, this is a film that pushes Indian cinema to the very edges.
4. Sins (2005)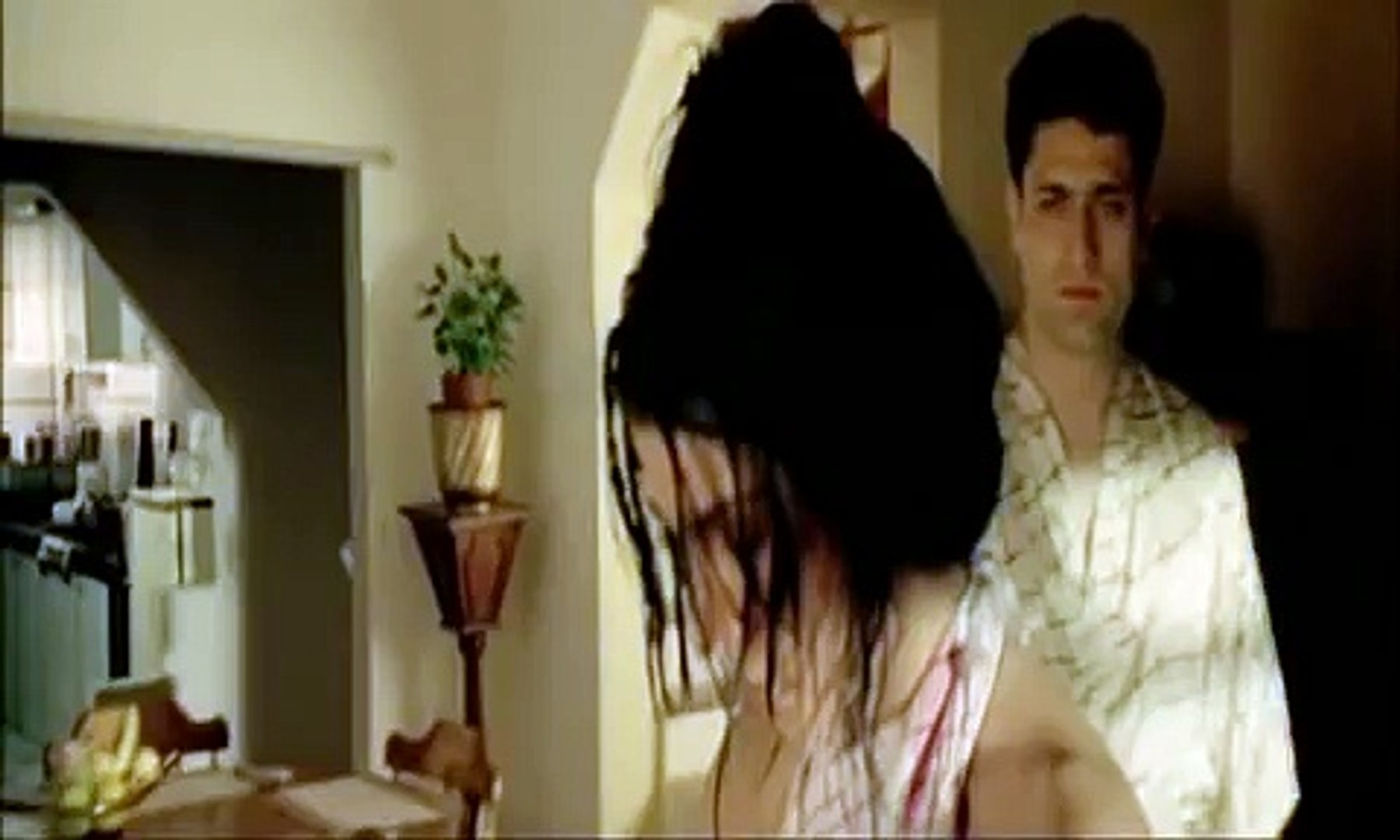 One of the most controversial Indian films ever made, 'Sins' depicts the tumultuous sexual relationship between a Catholic priest and a young woman. Sex may not be the central thematic focus here but the film features strong sexual overtones and was noted for its bold, explicit depiction of sex with a few topless scenes generating controversy. It's brilliantly written and the way it portrays the characters' relationship is brutally unflinching, intense and raw. The film was based on a true story about a Kerala priest who was sentenced to death on sexual harassment and murder charges.
3. Fire (1996)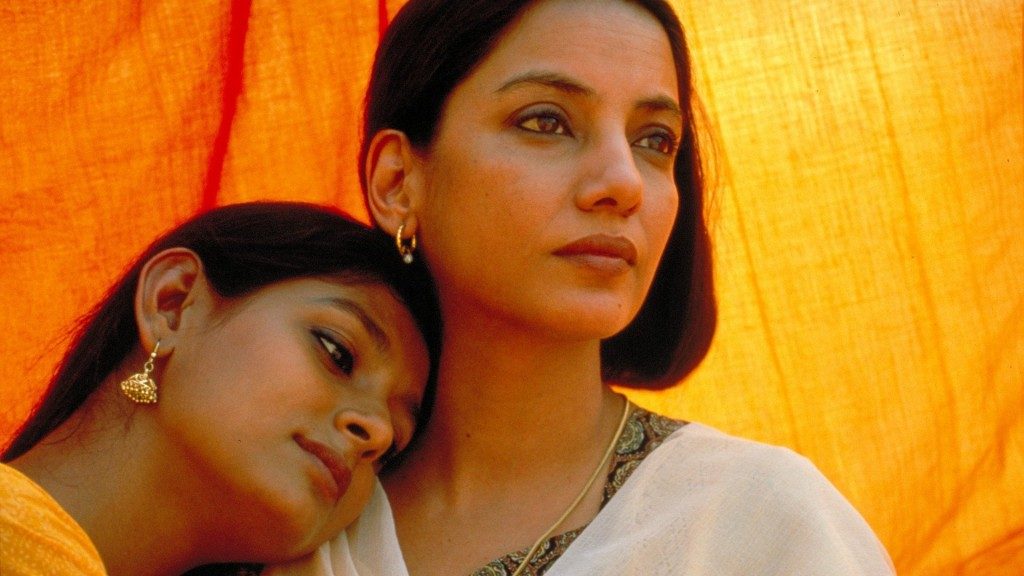 Now, let me get this clear once and for all; 'Fire' is NOT a film about sex. But sex happens to be one of the major thematic focus of the film. The two protagonists are lost, isolated by their cold husbands and are desperate for that sense of warmth which they find in each other's arms. It is a love story in many ways but perhaps more about the painful realities of the human condition. The film was one of the first mainstream Bollywood films to deal with homosexual relationships and was controversial for its time as it featured numerous sexually explicit scenes and was remarkably bold in its exploration of the patriarchal social system existent in India.
2. Gandu (2010)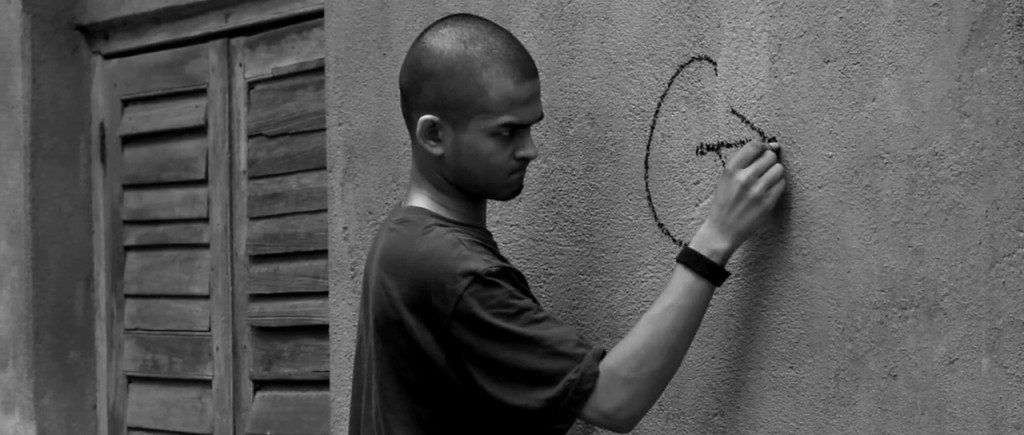 Quashiq Mukherjee is one of the most exciting filmmakers working in Indian cinema today. His controversial black and white erotic film, 'Gandu' revolves around an unnamed teenager, emotionally and sexually frustrated and lonely and looking for ways to vent his frustration. The film is replete with bold imagery and use of strong language which created massive controversy. Viewers were put off by the provocative nature of the film and many left during the sex scenes. The controversial nature of it prevented the film from being shown in public screenings anywhere in the country until the Osian Film Festival in 2012.
1. Parched (2015)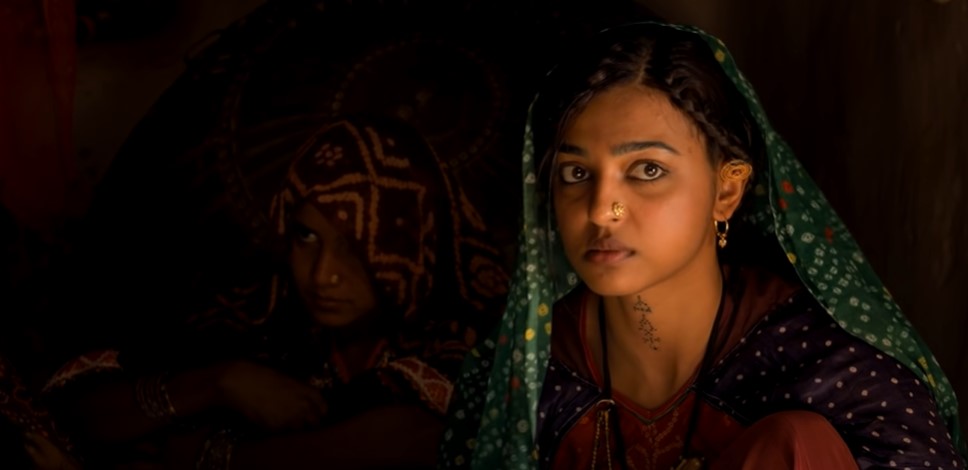 One of the boldest movies in recent times, 'Parched' is a film that is probably more relevant than any other contemporary Indian film. The film depicts the pain, anger and struggle of four women who try to deal with their own inner demons and the world around them and talk about men and sex among themselves. The film raises some serious questions concerning patriarchal society existent in India and is astonishingly bold, explicit in its exploration of themes. Unsurprisingly, the film was met with controversy and had to fight the austere censorship regulations existing in India.
Read More: Bollywood Actors Nude