The shooting for the HBO and BBC Two drama series 'Industry' Season 3 has begun in London, England. Created by Mickey Down and Konrad Kay, 'Industry' tells the story of a group of young employees competing against each other for permanent positions at the London-based fictional investment bank, Pierpoint & Co. While the series has an ensemble cast, the narrative primarily focuses on Harper (Myha'la Herrold), Yasmin (Marisa Abela), Gus (David Jonsson), Robert (Harry Lawtey), and Eric (Ken Leung), who have been featured in all episodes.
The eight-episode season 1 premiered on November 9, 2020, and concluded on December 21, 2020. Season 2, which comprises 8 episodes, aired from August 1, 2022, to September 19, 2022. In October 2022, 'Industry' was renewed for a third season.
"'Industry' reached new heights in Season 2, cementing its status as a buzzy hit with addictive storytelling, layered characters, a breakneck pace, and keen observations about contemporary workplace dynamics," Kathleen McCaffrey, the senior vice president of programming at HBO, said in a statement. "We're incredibly proud of what Mickey [Down] and Konrad [Kay], Jami O'Brien, Jane Tranter and the team at Bad Wolf, together with our entire cast and crew, accomplished. We couldn't be more excited to continue our journey with them into Season 3."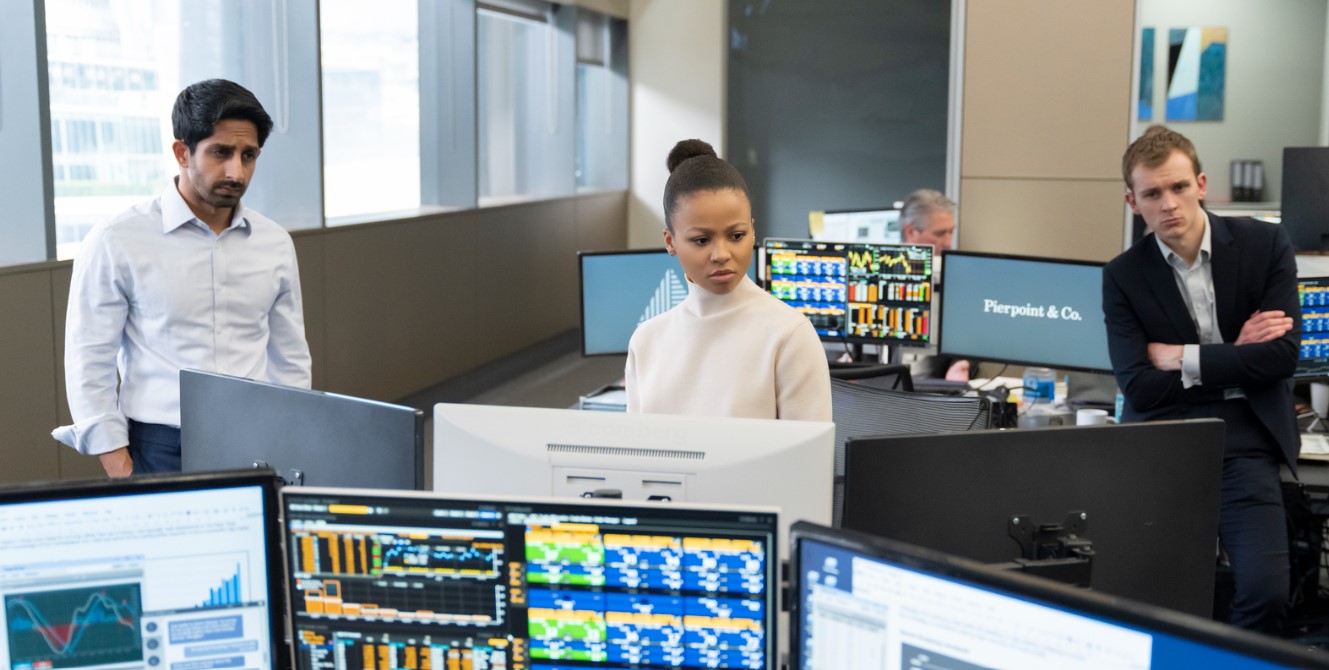 In a March 2023 interview with Digital Spy, Joseph Charlton, a writer on the series, stated that the third season of 'Industry' would deal with contemporary issues, just like it had in the first two seasons. "We just finished the writers' room for series three. We're casting it at the moment. ​​I'm really excited about the casting conversations that are happening at the moment," Carlton also stated. "The world is bigger in a way that I think… audiences will find surprising. The show isn't just repeating itself. It's going into new places, and I think it's seeing the entanglement of finance and sectors in other parts of the world and politics in a way that I think is really novel and interesting."
According to Carlton, the story will continue to get bigger in season 3. "We're kind of expanding out, and the frame's getting wider, and you're starting to see, the bosses above those people, and then those bosses' bosses, and then how a big investment bank fits into the hierarchy of society more broadly than that," he said.
In April 2023, it was announced that Kit Harington ('Game of Thrones') is slated to return to HBO with season 3 of 'Industry. Later that month, it was reported that Sarah Goldberg ('Barry') also joined the cast. Harington received a Golden Globe Award and two Primetime Emmy Award nominations for his performance as Jon Snow in 'Game of Thrones.' He has also appeared in Pompeii,' 'Testament of Youth,' and Chloé Zhao's 'Eternals' and has lent his voice to Eret in the 'How to Train Your Dragon' films. Goldberg's performance in 'Barry' garnered her a Primetime Emmy nomination for Outstanding Supporting Actress in a Comedy Series. She is also known for portraying Lolly Lavigne in 'Hindsight' and Betsey/Lindsey in the Royal Court Theatre's production of 'Clybourne Park,' which earned her an Olivier Award nod.
Because most of the talents are associated with the UK-based union Equity, 'Industry' will reportedly not be affected by the Writers' and actors' strikes in America. We can expect more updates on that, along with plot, casting, and production, in the coming months.
Read More: Is HBO's Industry a True Story?