In 'Kimi wa Houkago Insomnia' or 'Insomniacs After School' episode 11, titled 'The First Stars of Dawn -The Pleiades Star Cluster-' Isaki and Nakami reach Mitsukejima in time and prepare for their shoot. Although the local administration ruling puts their plans into jeopardy for a few hours, they decide to just wait for the right time and take some great photos. Back at Magari's grandmother's house, the duo have an emotional and romantic interaction one evening.
Isaki and Magari Start Their Shoot
Although they are a bit late, Isaki and Nakami eventually manage to get on the bus to Mitsukejima. The duo eventually also find the beautiful site as well and are mesmerized by the awe-inspiring view in front of them. Later that evening, Ganta sets up the camera for the shot that he wants, but he does know one crucial update about the site. It turns out that the local authorities have decided to light up the location every evening because of the summer break.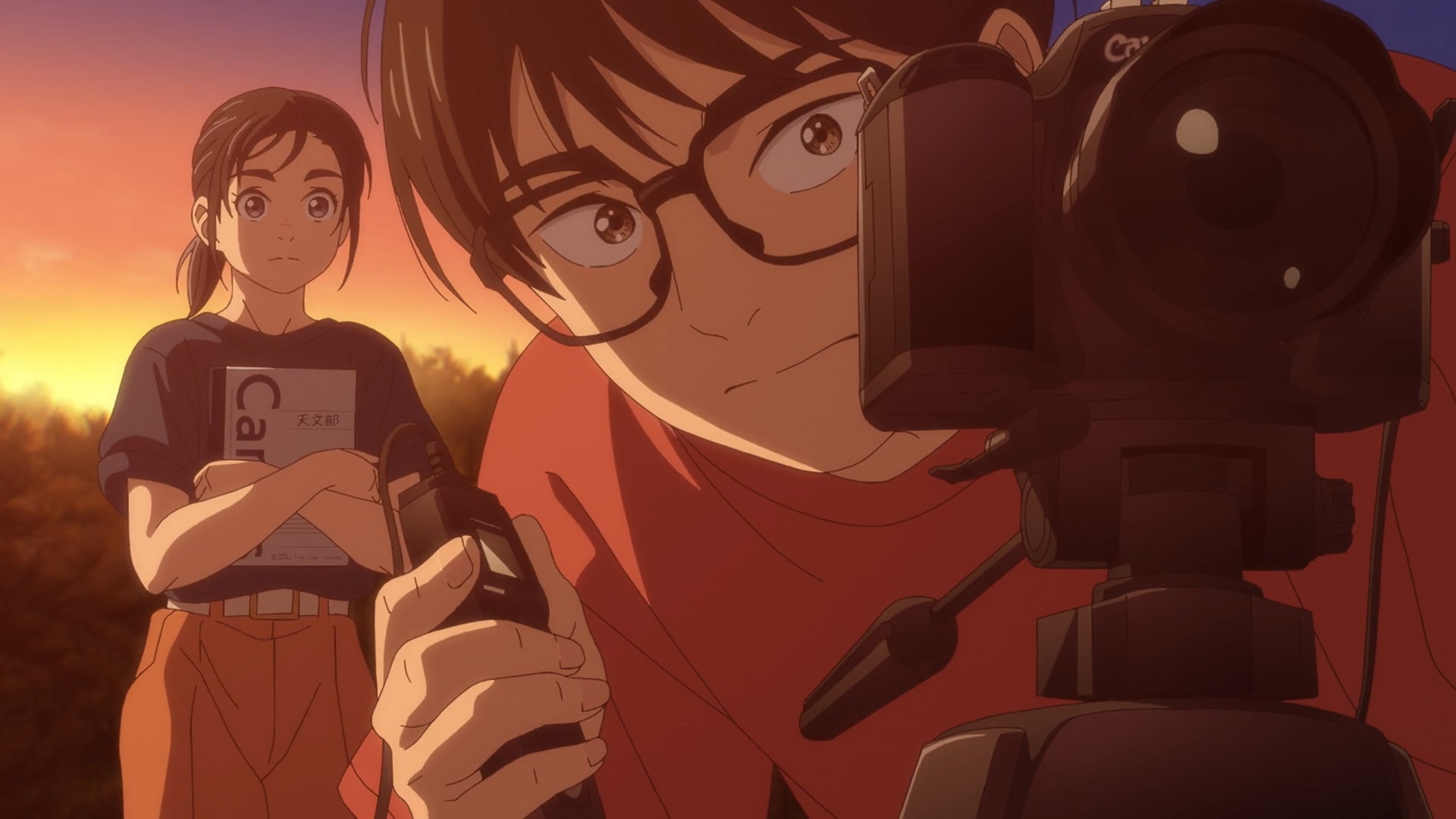 Ganta has directed his camera exactly in that direction, and it upsets him greatly. But it turns out that they turn it off in a few hours, so the duo decide to wait. They end up taking some really beautiful shots. The following day when they return home, Isaki makes some strict rules regarding the allocation of space to them. She tells Nakami not to enter her side of the house. But when they try to fall asleep naturally, they struggle. So, they end up talking a bit, which helps them relax until they are asleep.
Does Nakami Confess His Feelings for Isaki?
After returning home, Nakami starts working immediately and looks at all the photos that he has taken so far. That's when Isaki comes there with a watermelon, and the two decide to eat together and relax. As the sun sets, the two friends look at the lake outside the house and are mesmerized by the natural beauty of the place. He tells Magari that he wishes that things would stay like this forever. Nakami reveals that something has felt off to him ever since he started living in Magari's grandmother's house.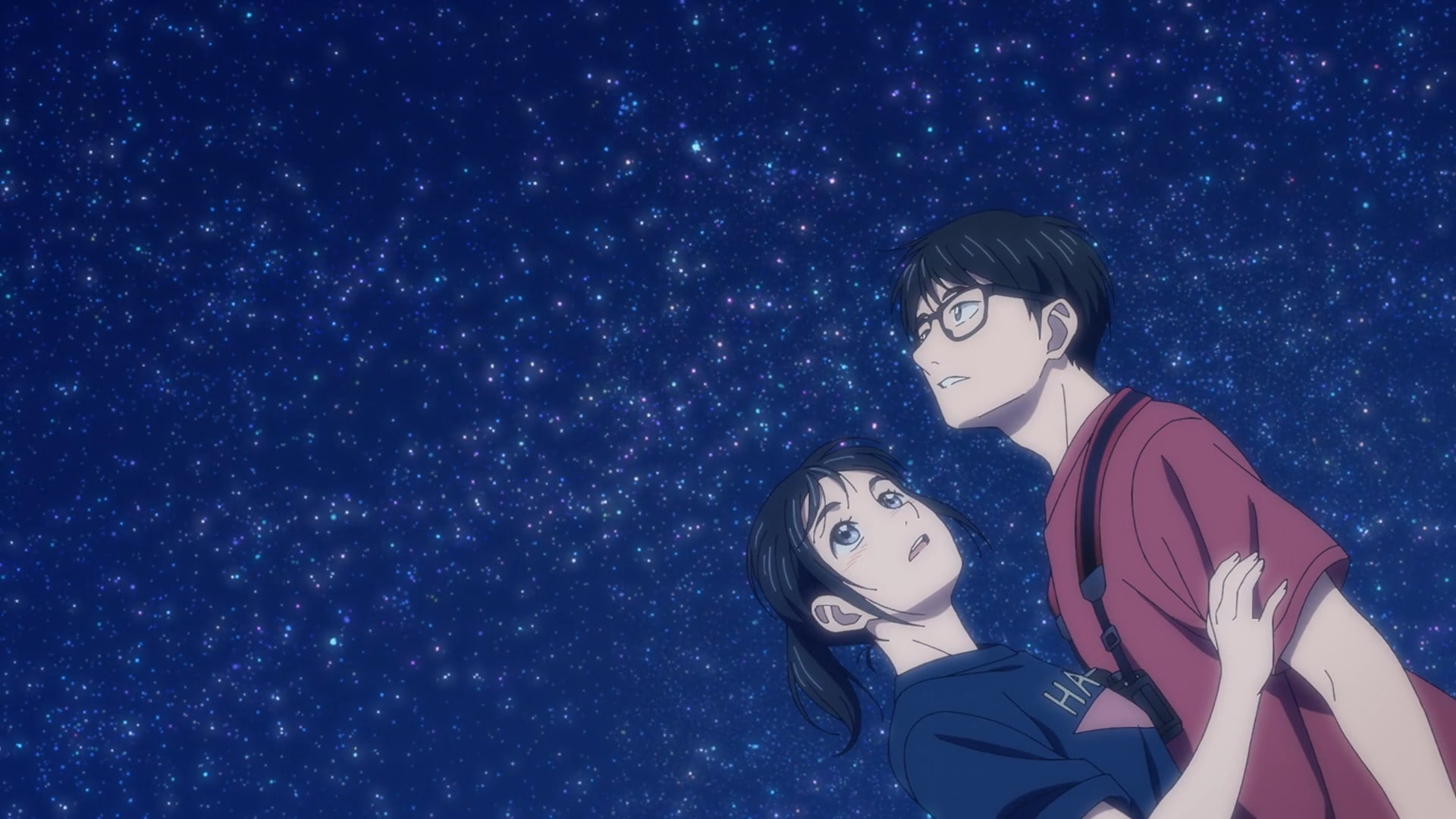 Ganta does not feel anxious anymore and even falls asleep at night. He also mentions that waking up and seeing Isaki near him gives him peace as well. Magari has already explained to him the reasons for his struggle with sleep, and now Ganta feels comfortable enough to share his experiences as well. As tears flow from his eyes, Nakami describes that he does not clearly remember when his insomnia started or what triggered it. But when he tries to sleep, he feels terrified of the fact that tomorrow will come and it will be much worse than today.
The anxiety of it all just overwhelms Nakami, and he stays awake all night as if to live an extended today. As he takes out his glasses to wipe his tears, he is not aware of the fact that Magari is getting closer to him. When he finally puts his glasses back on and looks in front of him, Isaki kisses him on the lips. For a moment, everything is quiet, and they do not say much. Magari feels so shy that she just slumps on the ground and puts her hands on her face.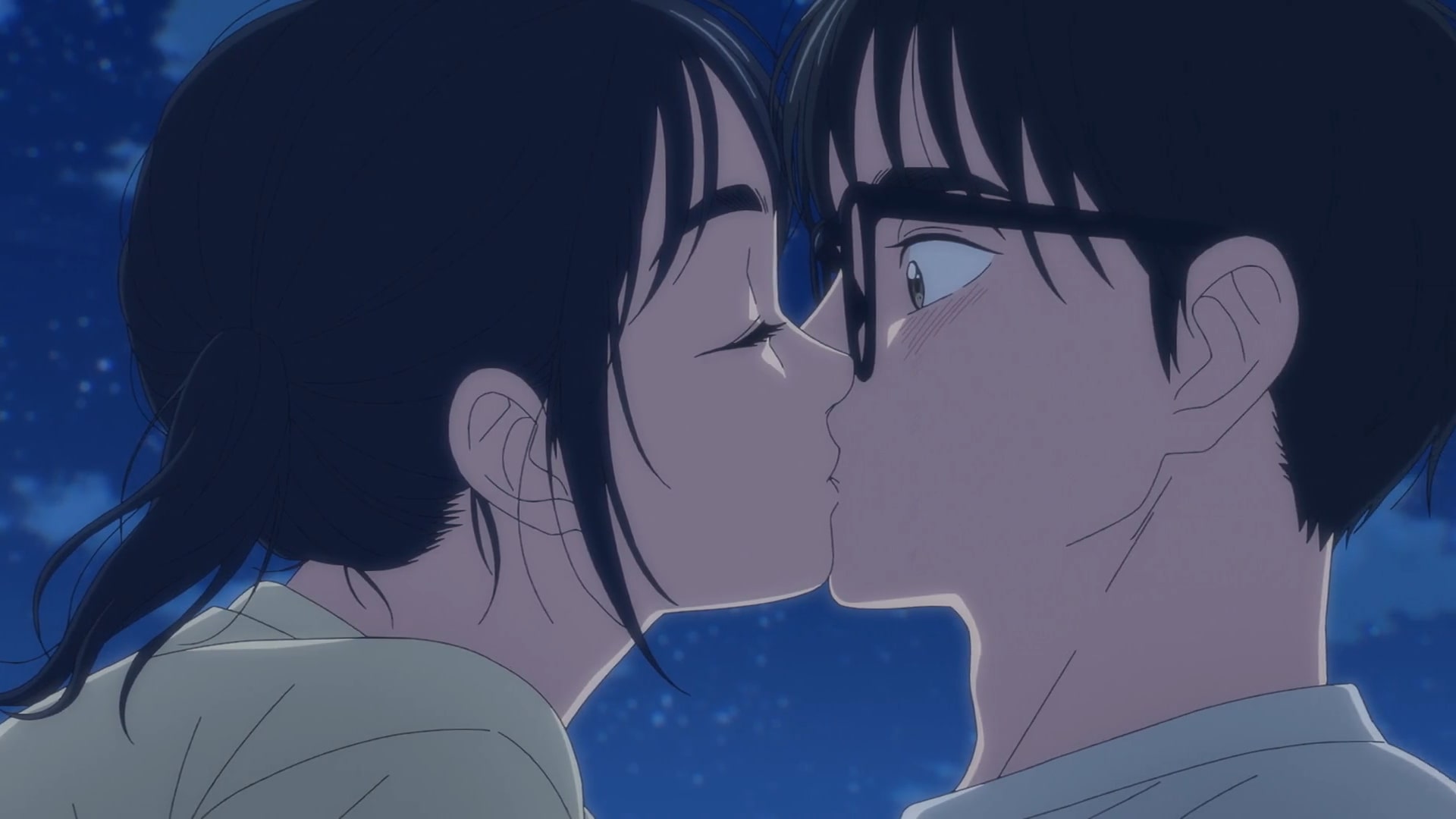 Meanwhile, Ganta cannot fully comprehend what just happened, and he walks straight into the pond ahead. Isaki asks him to keep things the way they are until the end of the trip. In the following few hours, Nakami regrets the fact that he did not say anything thoughtful to her. As their trip ends on the Mawaki site, Ganta feels that it will be the perfect place for him to put his feelings for Isaki into words.
Read More: Insomniacs After School Episode 10 Recap and Ending, Explained